This past week has been very long for all of us, so to give you some relief I'm happy to share my 4 favorite parties of the week.
We received so many gorgeous parties that are so on-trend right now.
Including an adorable safari 1st birthday party with a fabulous birthday cake decorated with wild animals.
For more wonderful ideas and impressive parties scroll down and fall in love with the other parties I picked out.
Enjoy…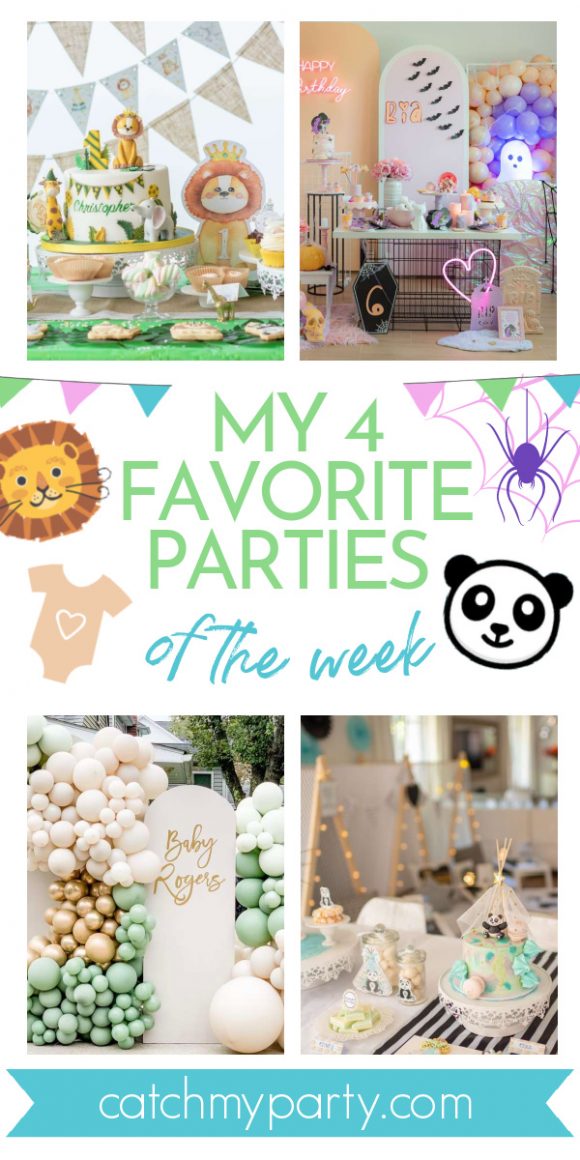 Check out my 4 favorite parties below:
My favorite parties this week include a fun safari 1st birthday party, a cool florescent Halloween party, an amazing drive-by baby shower, and a cute boho panda birthday party
Party 1: Safari 1st Birthday Party
Tala B's Safari 1st Birthday
MY FAVORITE PARTY DETAILS:
The gorgeous dessert table with a beautiful banner backdrop
The cute safari animal cookies
The sweet birthday cake decorated with safari animals
Party 2: Florescent Halloween Party
MI Festas' Bia's Halloween Party
The cool dessert table with florescent party decorations
The spooky Halloween cake decorated with ghosts and spiders
The fun ghost cake pops
Party 3: Drive-By Baby Shower
Honey Cotton Willow Events' Baby Roger's Drive-By Shower
The gorgeous balloon decorations
The lovely party favor station
The stunning seating area and floral decorations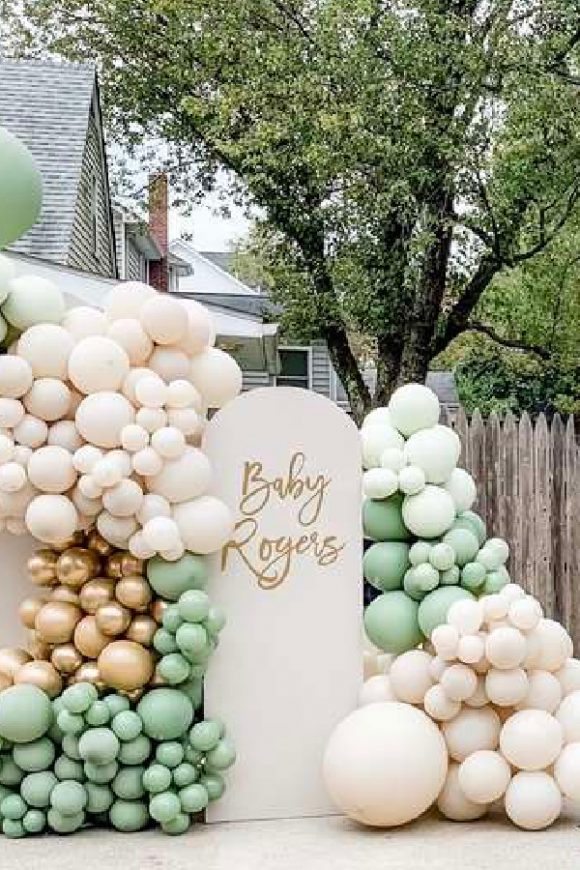 Party 4: Boho Panda Birthday Party
Tala B's Pandamonium 9th Birthday
MY FAVORITE PARTY DETAILS:
The wonderful multicolored birthday cake decorated with meringues and topped with a panda and a teepee
The beautiful teepees decorating this sleepover
More parties in these favorite party themes:
If you are a blogger or entrepreneur, definitely check out my new podcast!
It's called The Blogger Genius Podcast, where I interview successful bloggers and industry experts to find out what's working now in online business. You will learn a ton so please subscribe now!!