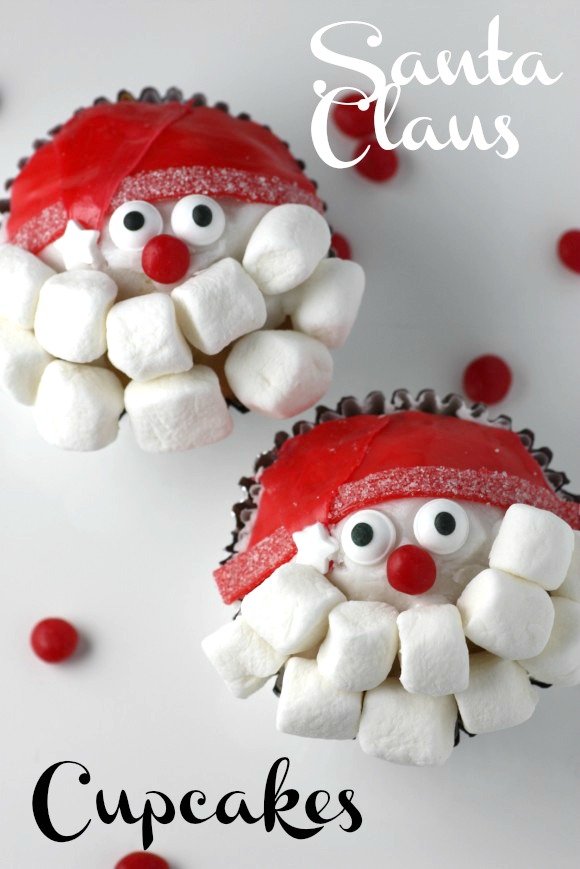 I love food crafting! When I saw that our snowman cupcakes were such a hit this year, I decided to try my hand at this Santa Claus cupcakes DIY.
Using mostly store-bought items I was able to make these pretty quickly, and I think they turned out so cute. To me these little Santas almost came to life… so much so, that when my daughter bit into one, I actually felt a little pang in my heart. 🙁 I know, the good thing is I can always make more!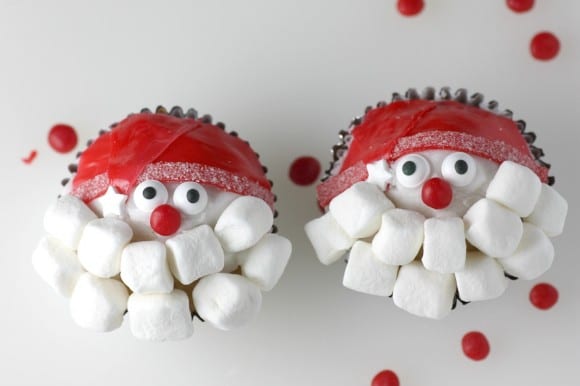 Santa Claus Cupcakes DIY
Supplies:
Vanilla cupcakes
White frosting
While cookie icing
Strawberry Fruit Roll Ups
Strawberry sour belt
Wilton candy stars
Red hots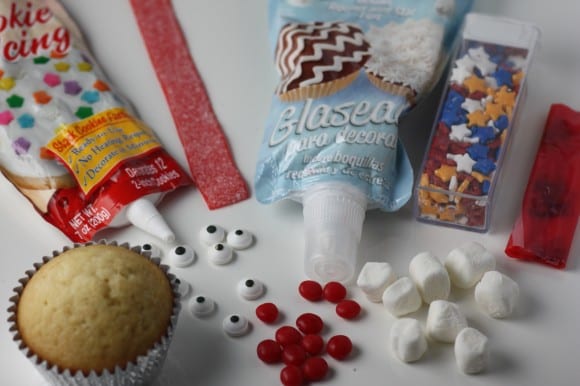 First make some vanilla cupcakes. Mine are actually homemade, but it would be so much easier to use a cake mix.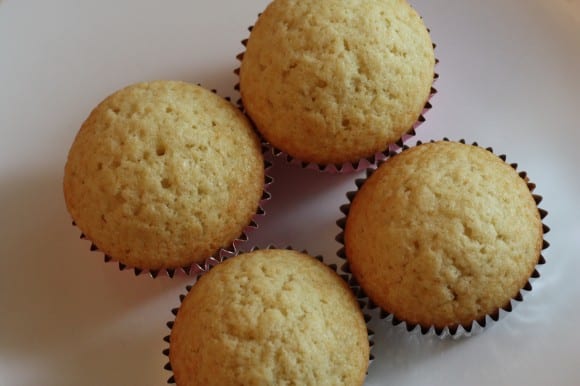 Frost the top of the cupcake. You'll be gluing on the marshmallows with cookie icing to the bottom part of the cupcake, and they stick better to the unfrosted part than the frosted part.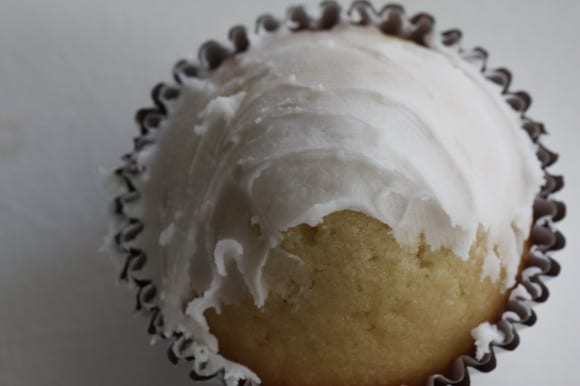 Cut the top part of the hats from a roll of Fruit Roll Ups. Fruit Roll Ups now has writing on them, so if possible, cut around the writing. I ended up getting a little bit of it, but it didn't matter.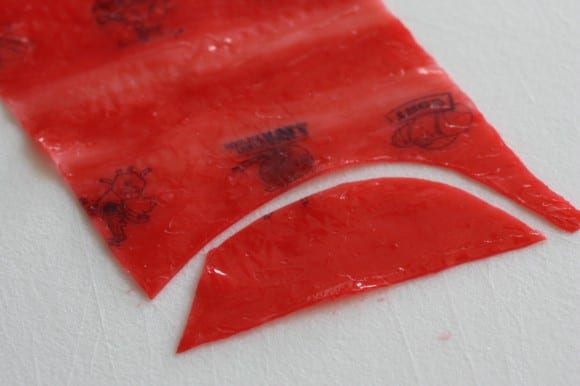 Cover the top of the cupcake with the Fruit Roll Up.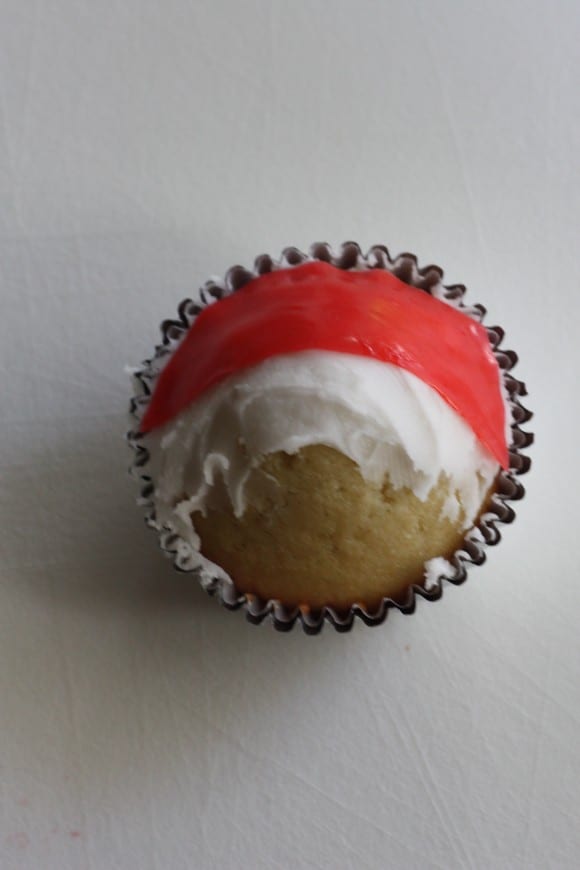 Cut a thin strip of the sour belt and added it to the bottom of the hat as the fur trim.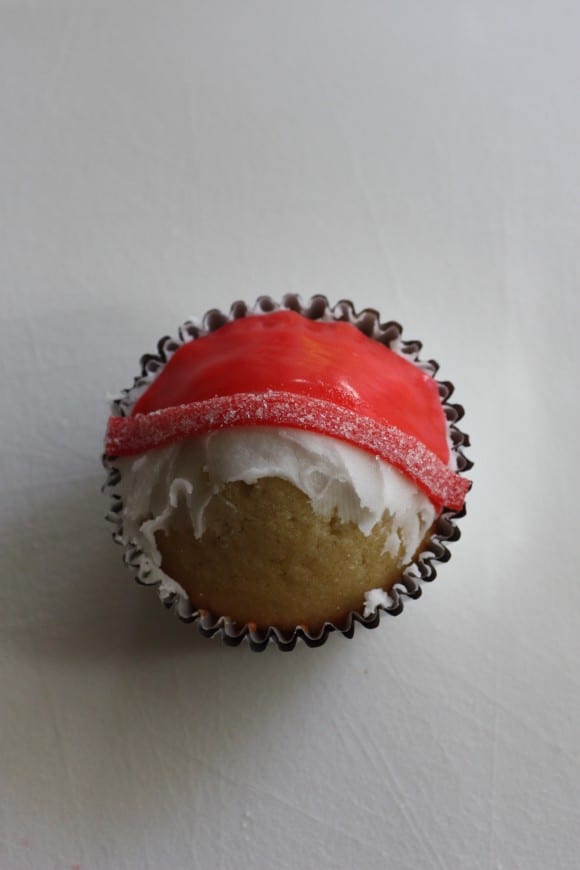 Cut a triangle out of  the Fruit Roll to act as the folded part of your Santa hat.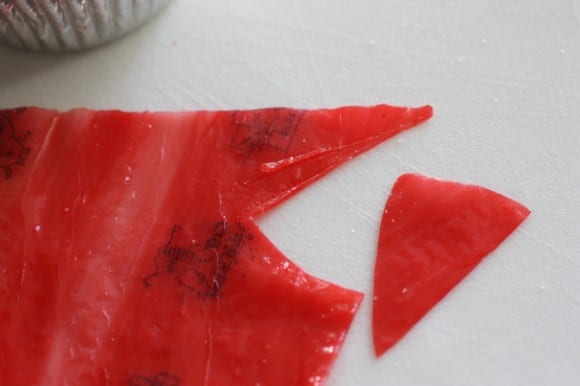 Attach it.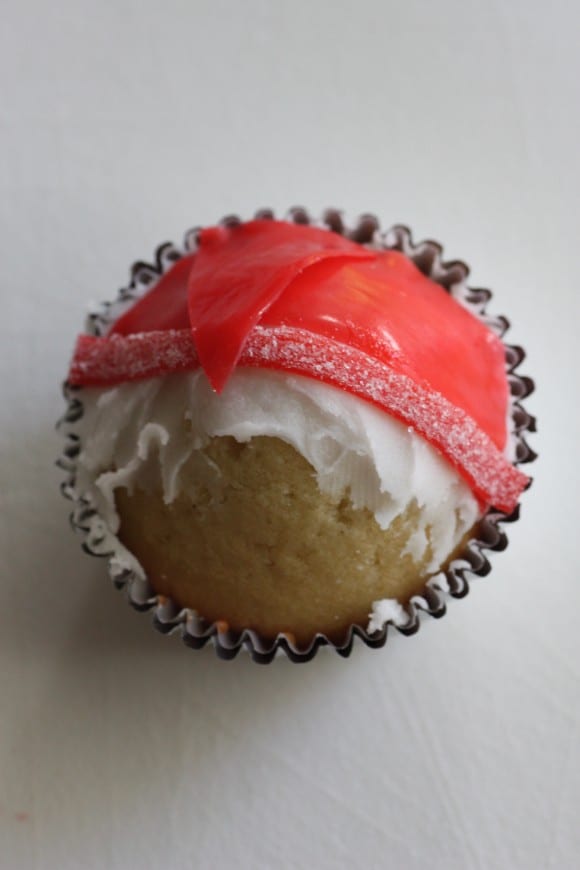 Here are the embellishments you'll need.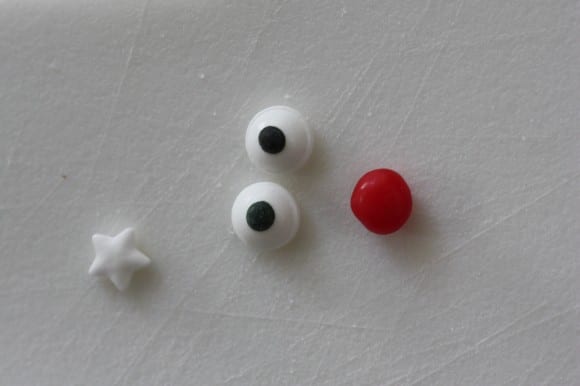 Using your white cookie icing, "glue each one in place. Then start using your cookie icing to attach the marshmallow beard.