Here's a super fun way to welcome Santa into your home this Christmas. Have your kids make their own cookie plates using this Santa cookie plate DIY! These are so simple to a make and will get your kids excited for Christmas.
Then remember, on Christmas Eve, leave cookies and milk out for Santa because he does have a big job to do and might get a little hungry!
Santa Cookie Plate DIY
What you need:
White Ceramic plate (Dollar Tree )

Permanent Markers

Optional: Oil based Sharpies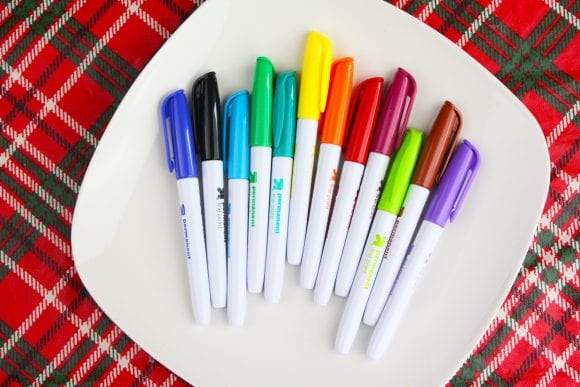 Directions:
Step 1:  Wash and dry the plate. Preheat the oven to 250 ℉.
Step 2: Decorate the plate with your own personalized design.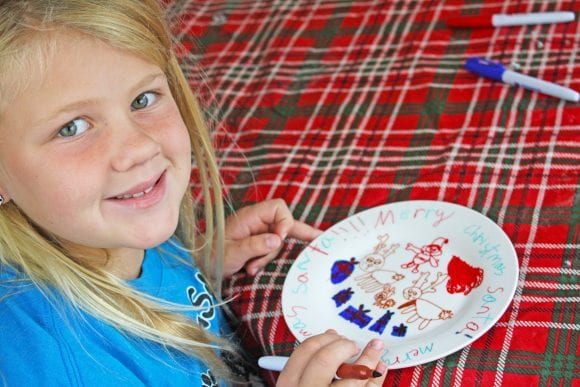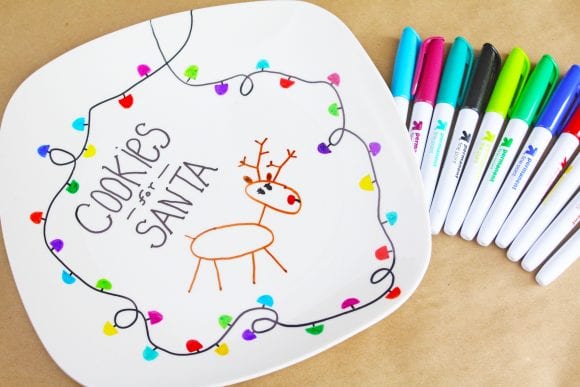 Step 3: Bake plate at 250 ℉ for 2 hours on the oven rack. Let the plate cool and hand wash.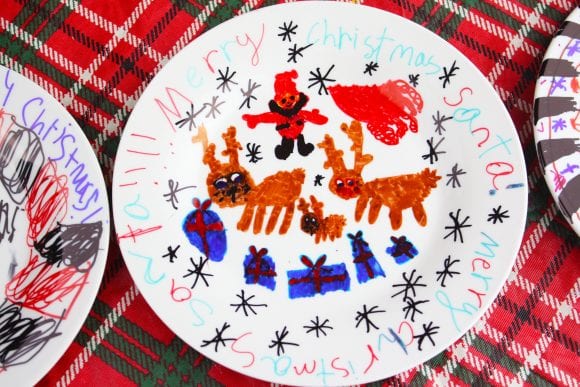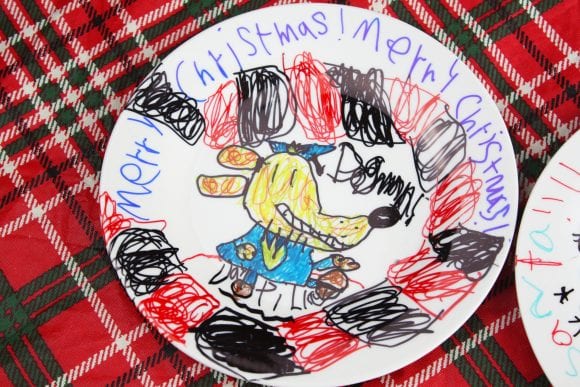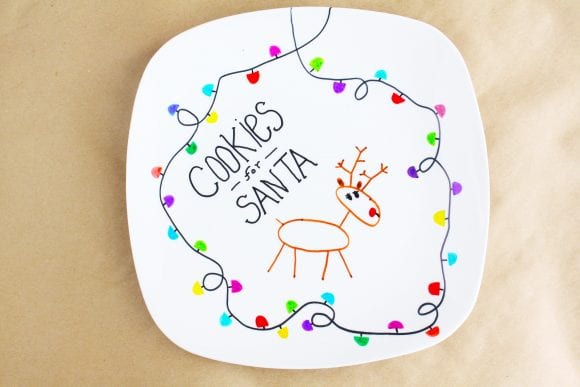 MORE CHRISTMAS RECIPES YOU'LL LIKE: