Kristen and Missy from Sweetly Chic Events & Designs are here with an easy Santa Mason Jar DIY that is simple to do and oh so cute!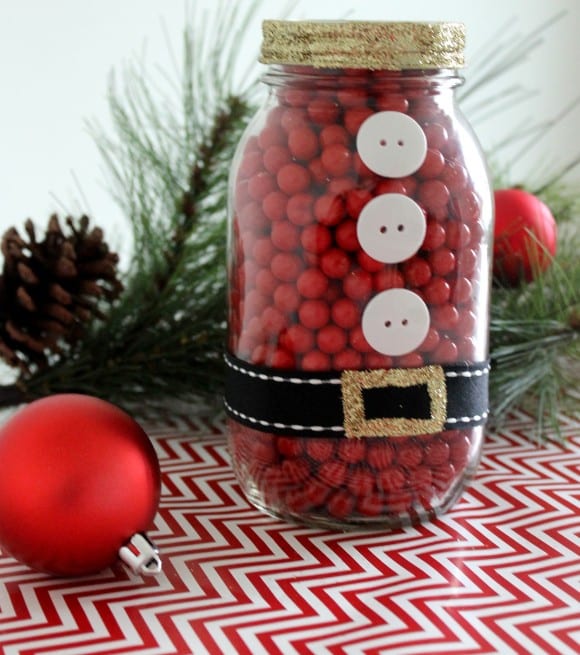 With Christmas just around the corner, it's time to think about a creative gift that would be the perfect way to say Happy Holidays to teachers, neighbors, family and friends! We don't know about you, but with so many special people on our list, we wanted a gift that was simple, budget friendly, but still chic and unique!
So, these DIY Santa Mason Jars were the perfect fit! All you need are a few inexpensive supplies and a few minutes of time, and you'll soon have a festive gift that will be sure to make the recipients' holiday season merry and bright!
Supplies:
Quart Size Mason Jar
Red Candies (you can use Sixlets, M&Ms, or red licorice pieces)
Black Ribbon (7/8″-1.5″)
Gold Glitter
White Buttons (3/4″-1″)
Modge Podge
Paint Brush
Hot Glue Gun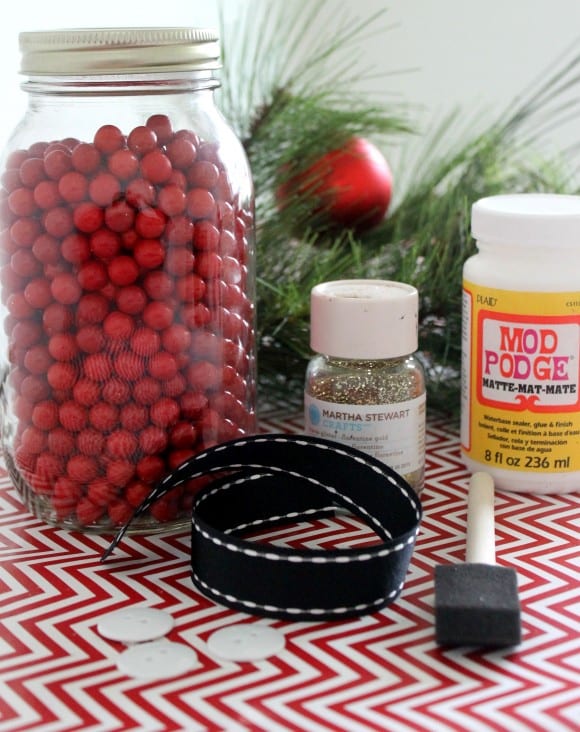 1. Begin by cutting a piece of the black ribbon so that it fits around your mason jar. This will serve as Santa's belt. Once your ribbon is cut, dip your paint brush into the Modge Podge and paint the outline of a rectangle in the center of your ribbon.
Gently sprinkle the gold glitter onto the Modge Podge. Shake excess glitter from the ribbon. Santa's belt now has a glittering, gold buckle! Wrap the ribbon about a third of the way up from the bottom of your mason jar and adhere with a drop of hot glue.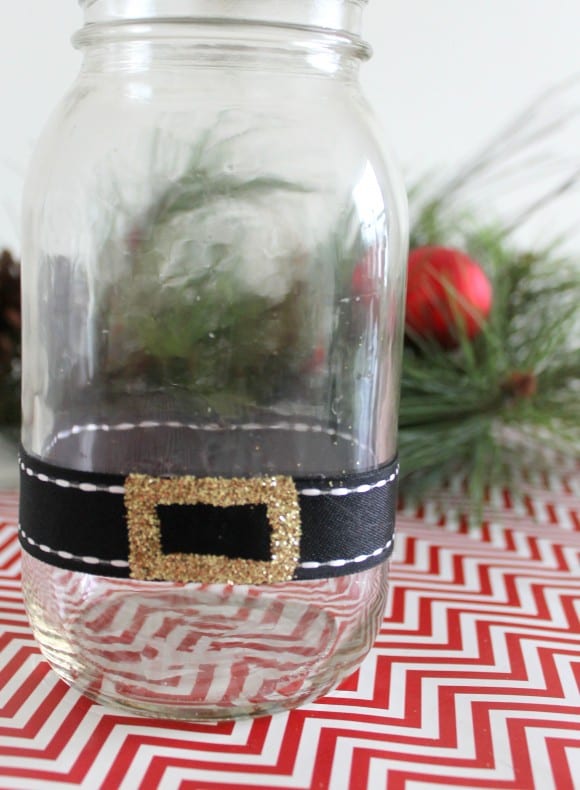 2. Next, add a drop of hot glue to the back of one of your white buttons and adhere to your mason approximately 1/4 inch above the gold buckle on the black ribbon belt.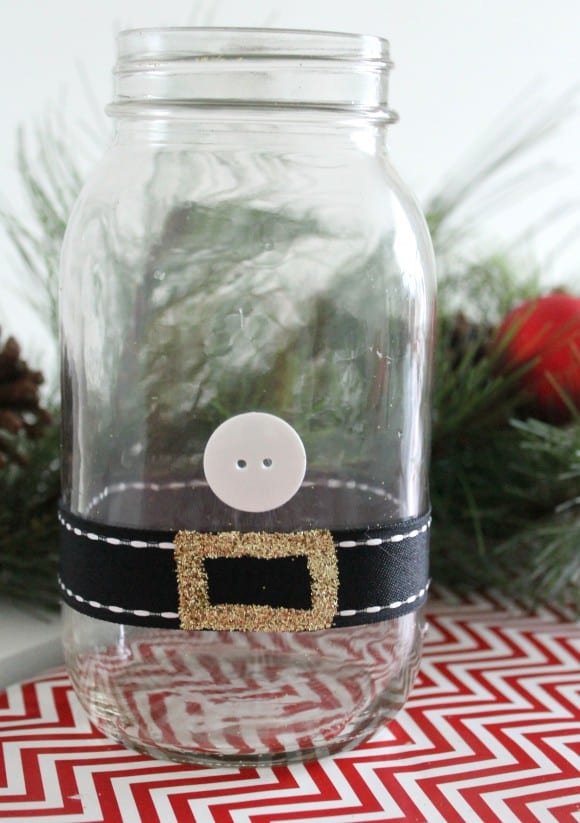 3. Add hot glue to your remaining 2 buttons and adhere vertically above your first button. You now have the buttons from Santa's suit!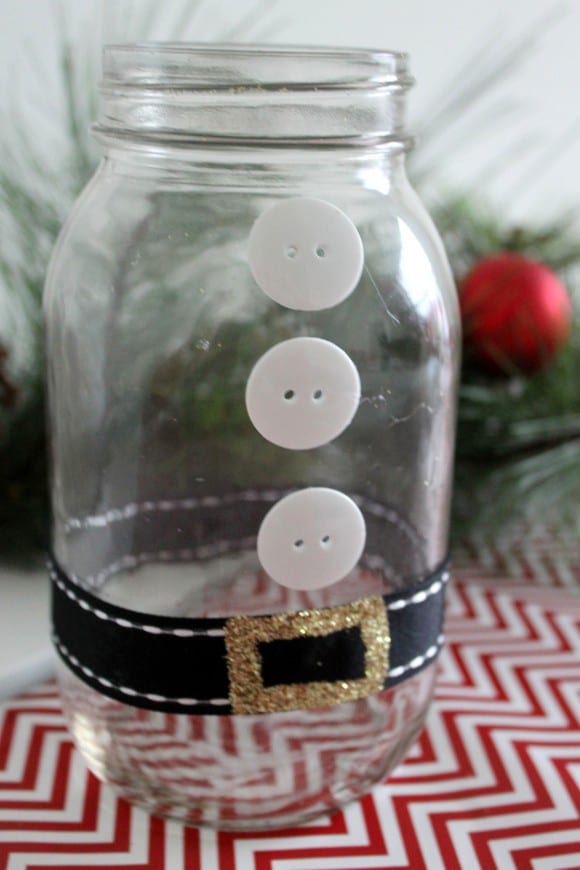 4. Now it's time to fill your jar with the red candy! We chose to use red Sixlets, but red M&M's, or even red licorice bites would work just as well!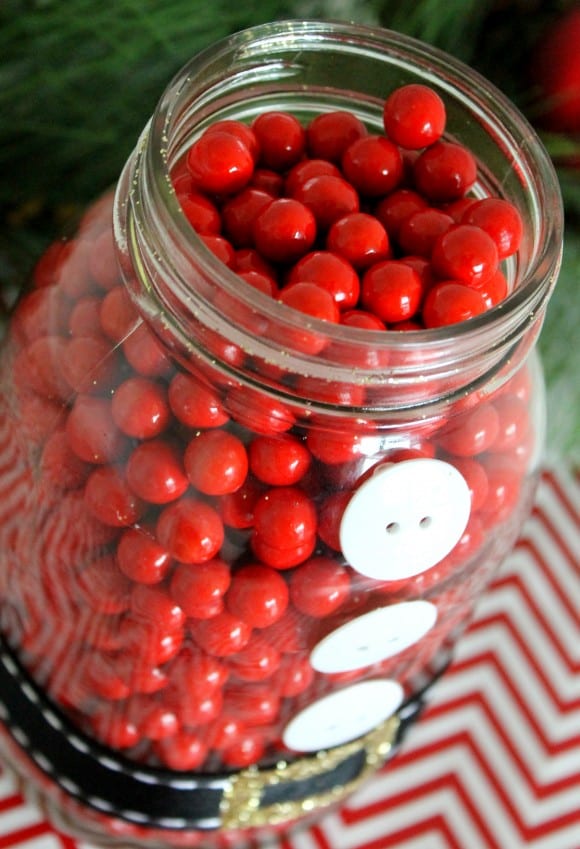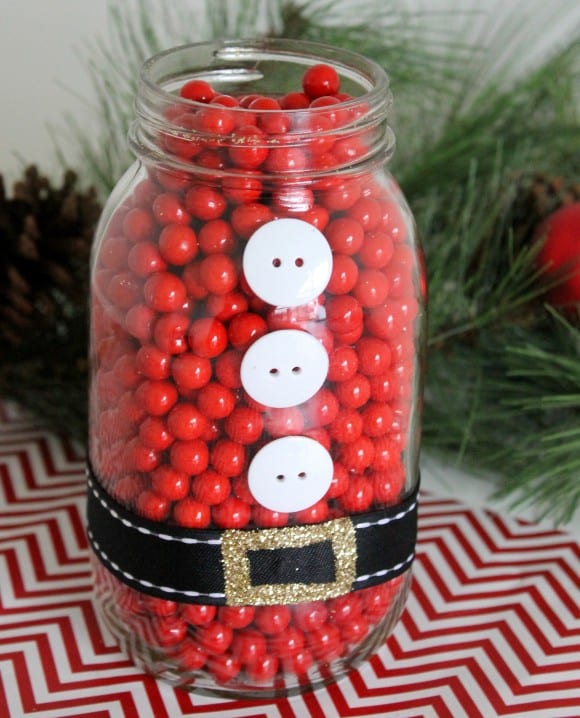 5. Finally, it's time to add a bit of glitz and glam to the lid of your mason jar! You'll need your Modge Podge, paint brush and gold glitter.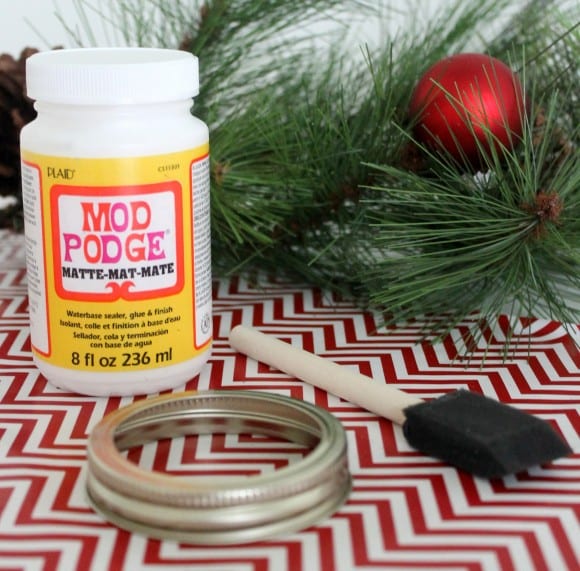 6. Add a layer of Modge Podge to the rim of your mason jar lid and sprinkle with glitter. Shake off excess glitter and allow a few minutes for it to set and dry.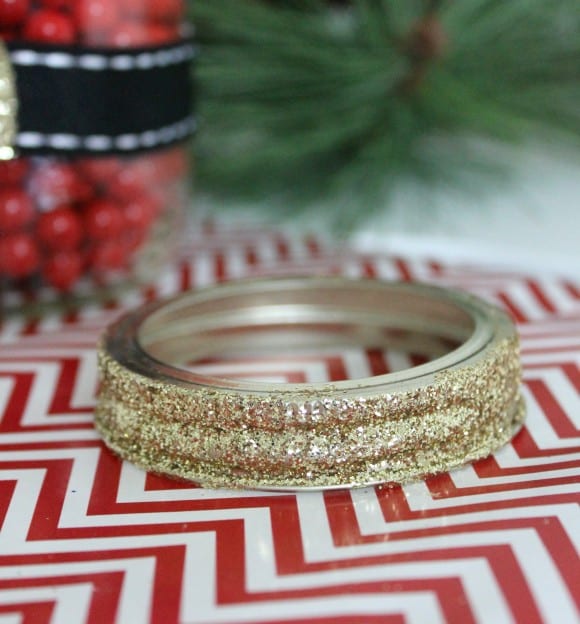 And there you have it! Your DIY Santa Mason Jar is now complete! Now all that's left to do is give these cute and creative homemade gifts to all those special people in your life!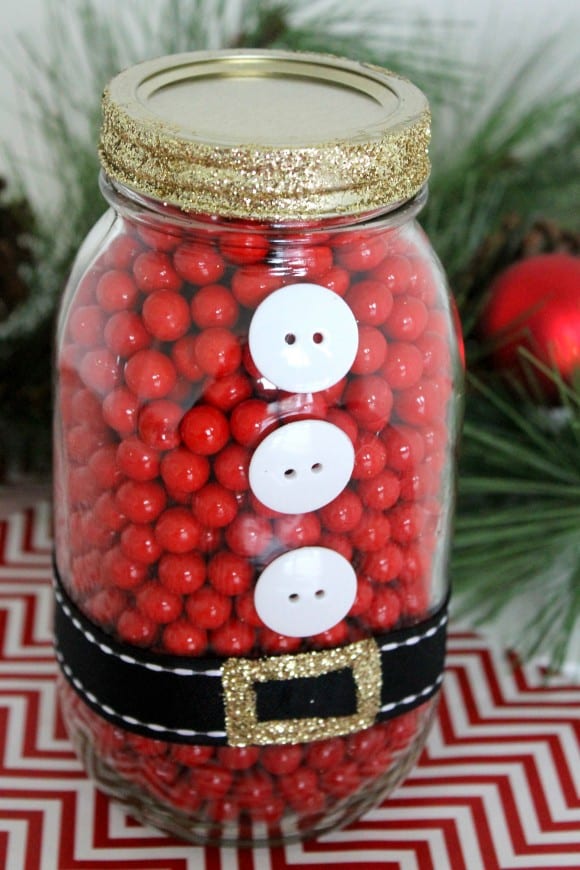 We hope you enjoyed making your DIY Santa Mason jars as much as we did and hope your holidays are filled with peace, love and joy!
To learn more about Missy and Kristen, please visit them at Sweetly Chic Events & Designs, and on Facebook, Pinterest, and Instagram.
For more inspiration, check out all our crafts and DIYs on Catch My Party.