Science Party and More!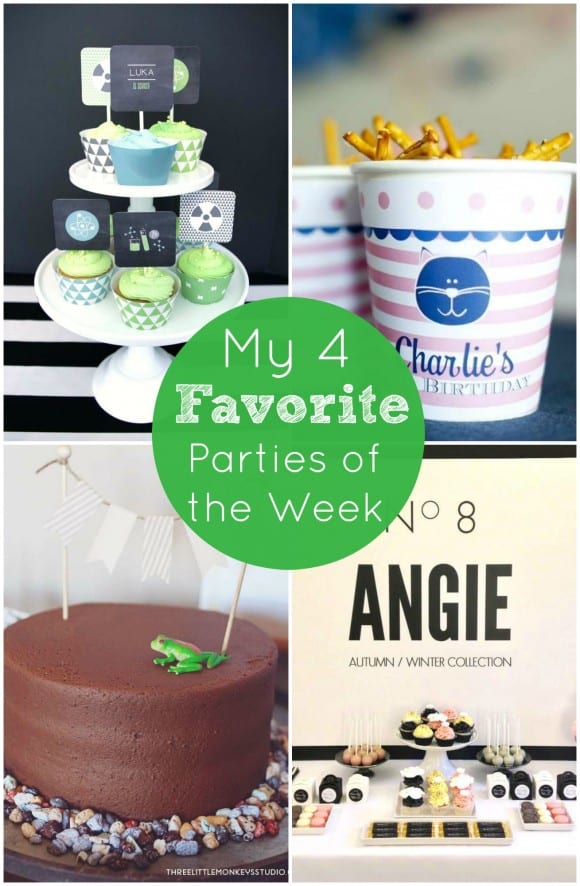 Who loves science? I have to admit, I do. Yes, I'm a serious science nerd at heart. The science section of the New York Times is one of my favorite things to read. That's why I'm excited to be showing off this fabulous science party as one of my four favorite parties of the week.
There's also an adorable navy blue and pink preppy kitty birthday party, a totally glam fashion themed girl birthday party (my daughter would die for this), and a cool reptile and amphibian boy birthday party! Check them out…
Clockwise from the top left:
Hope you all had a nice week and are digging out of the snow. This week was a busy one for us, as we are working hard to make our site even better. There are so many decisions to be made, sometimes it hurts my brain. Does anyone feel that way? To deal with it, I try to breathe, which does take the edge off sometimes. How do you deal with it?