Now that it's football season (and we're excited at our house), we were asked by Hebrew National to come up with a dish that would work great at a tailgater. That's why we came up with our tangy sesame red cabbage salad recipe.
This salad can work as an easy side dish or as a topping on your favorite hotdog. What makes this salad so yummy is that it's got boldness from the apple cider vinegar, crunch from the cabbage, and nuttiness from the sesame seeds. It's adds a real bite to the smoky, saltiness of the hotdog, and because they're Hebrew National hotdogs, you know you're getting only 100% pure kosher beef, no artificial flavors, colors, fillers or byproducts.
SESAME RED CABBAGE SALAD RECIPE
Ingredients:
1 head red cabbage
1/3 cup olive oil
2/3 cup apple cider vinegar
1 tablespoon granulated sugar
1 tablespoon lemon juice
1 teaspoon sesame oil
1 teaspoon salt
1 tablespoon sesame seeds
Directions:
Cut the cabbage into quarters, then cut out the core. Chop into ~1 inch pieces.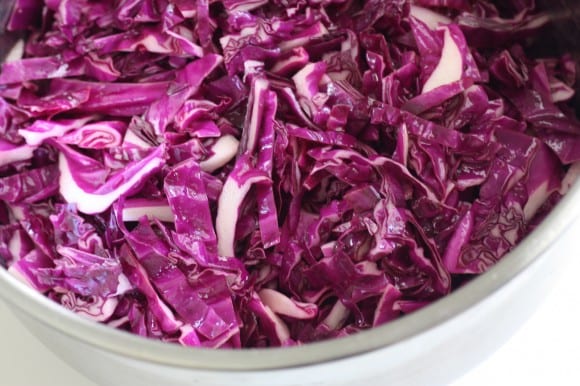 In a large mixing bowl, add the oil, vinegar, sugar, lemon juice, sesame oil, and salt. Stir until combined. Thoroughly stir in the cabbage, cover, and refrigerate for at least 12 hours.
When you are ready to serve, add the sesame seeds.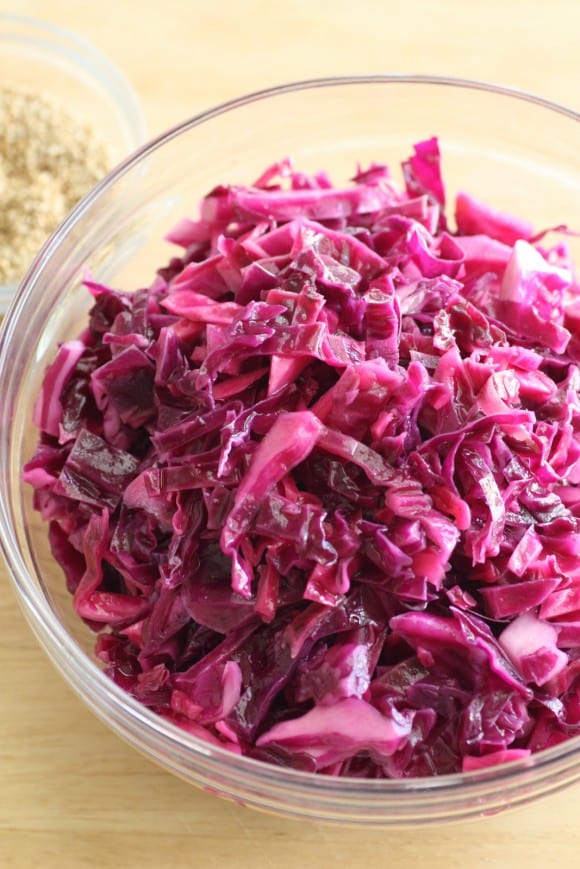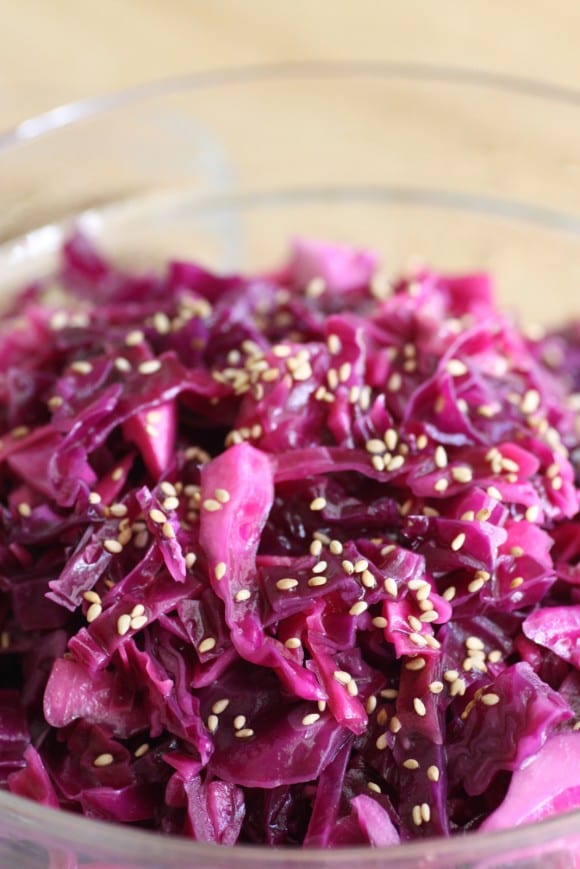 Enjoy!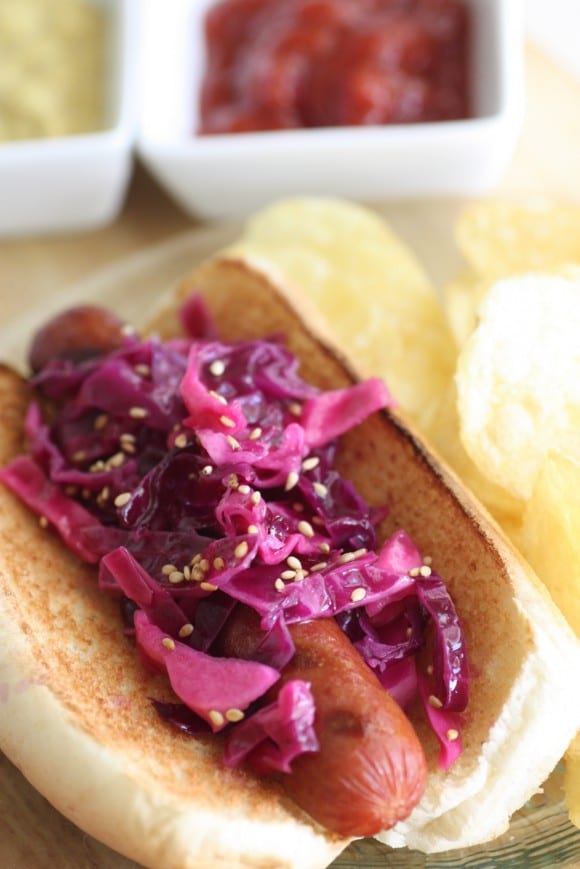 And to really take your hotdogs to the next level, check out our homemade egg bread hot dog bun recipe and our homemade pretzel dogs recipe.