Shiver Me Timbers… This Pirate Birthday Party Is Awesome!
We've received so many amazing parties this week that I had a tough time picking out my 4 favorites! You won't believe the amazing pirate birthday party that was added.
Everything about it will tick off off all the boxes that make it the perfect pirate party! The pirate ship dessert table will blow your mind. It's spectacular!
Make your you don't miss out on all the other party trends that are featured, such a colorful llama pamper party. Enjoy…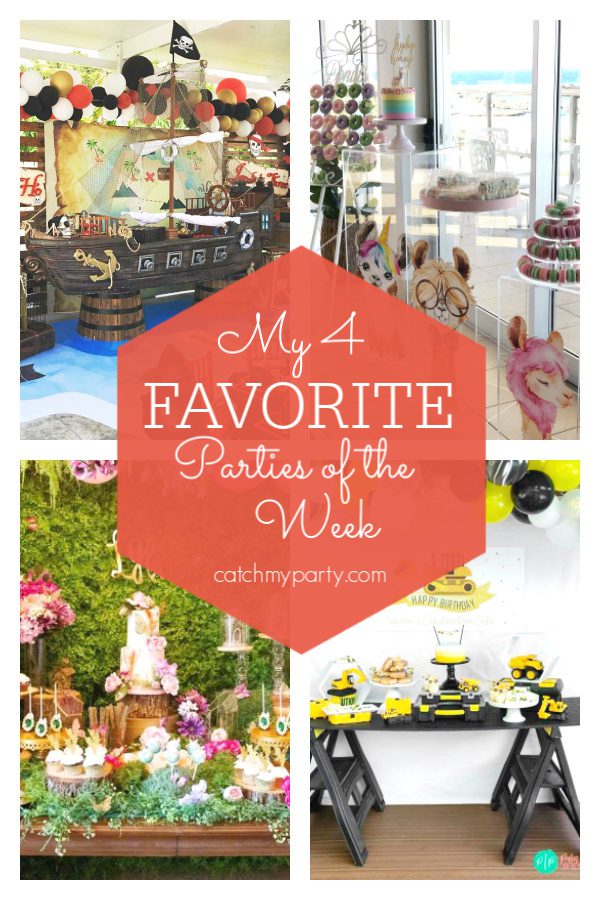 Check out my 4 favorite parties below:
My favorite parties this week include an awesome pirate birthday party, an adorable llama pamper birthday party, a magical fairy birthday party, and a modern construction birthday party.

Party 1: Pirate Birthday Party
LaVieEventsbyjen@yahoo.com's Jacobs Pirate party

MY FAVORITE PARTY DETAILS:
The incredible pirate ship dessert table
The cool pirate-inspired birthday cake, with a treasure map bottom tier, a Jolly Roger middle tier, and a stripy red and white top tier, all topped with a treasure chest.
The lavish pirate table settings with a treasure chest centerpiece
The awesome Captain Hook 'ring toss' party activity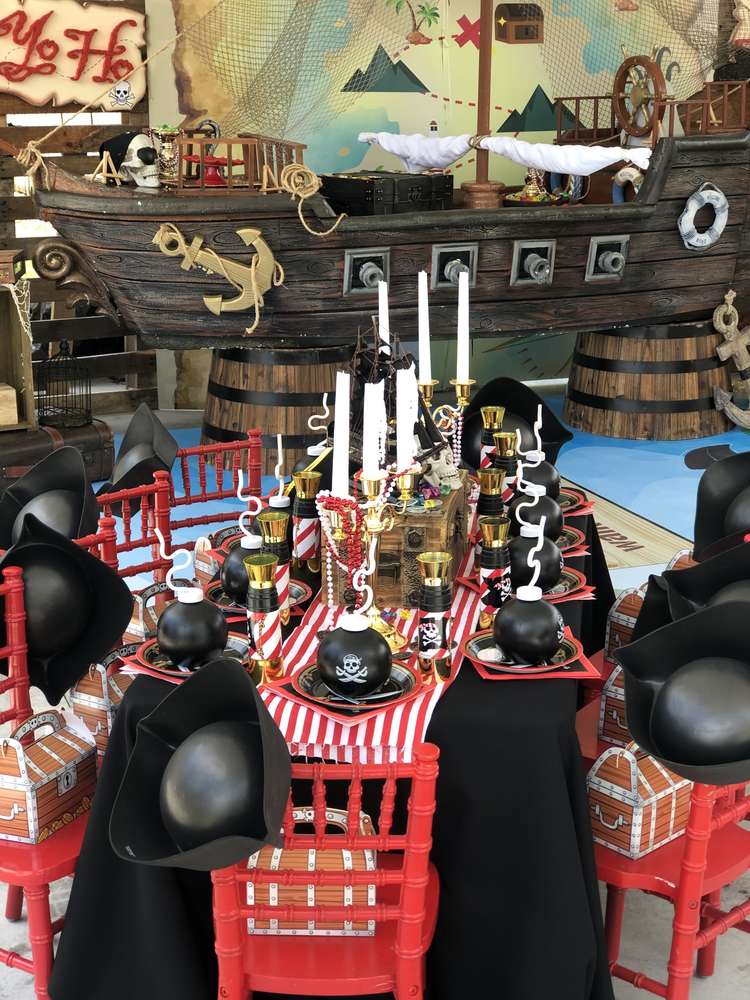 Party 2: Llama Pamper Party
Tracy M's The Ultimate Pamper Experience

MY FAVORITE PARTY DETAILS:
The adorable llama sugar-coated cookies
The fun rainbow-colored birthday cake topped lots of sprinkles and a fun fondant llama
The amazing balloon photo booth backdrop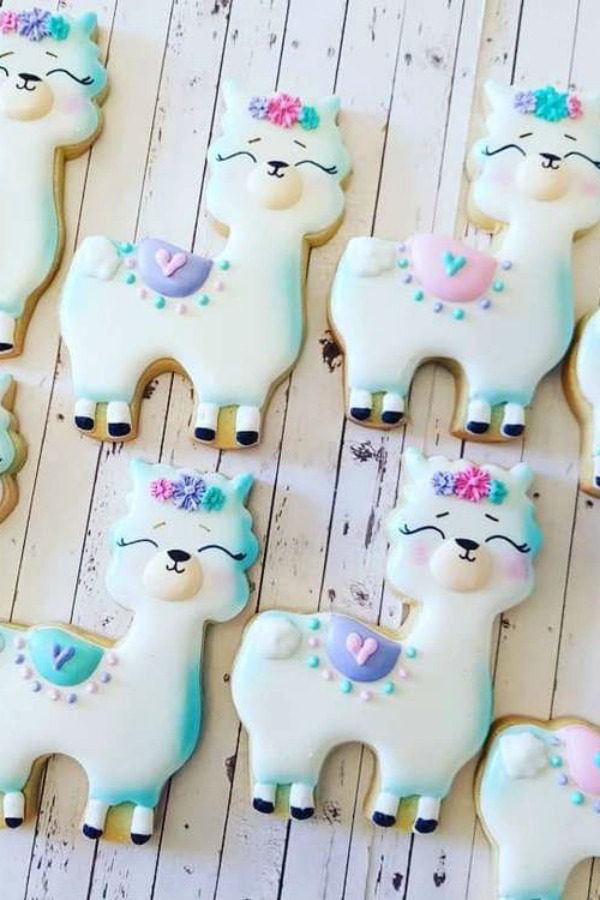 Party 3: Fairy Birthday Party
Chelsey Flint Events' Lyla's Magical Fairy Party

MY FAVORITE PARTY DETAILS:
The amazing lush woodland-inspired dessert table decorated with lots of greenery and flowers
The enchanting birthday cake decorated with fresh flowers and butterflies
The gorgeous photo booth backdrop packed with beautiful fresh roses in different shades of pink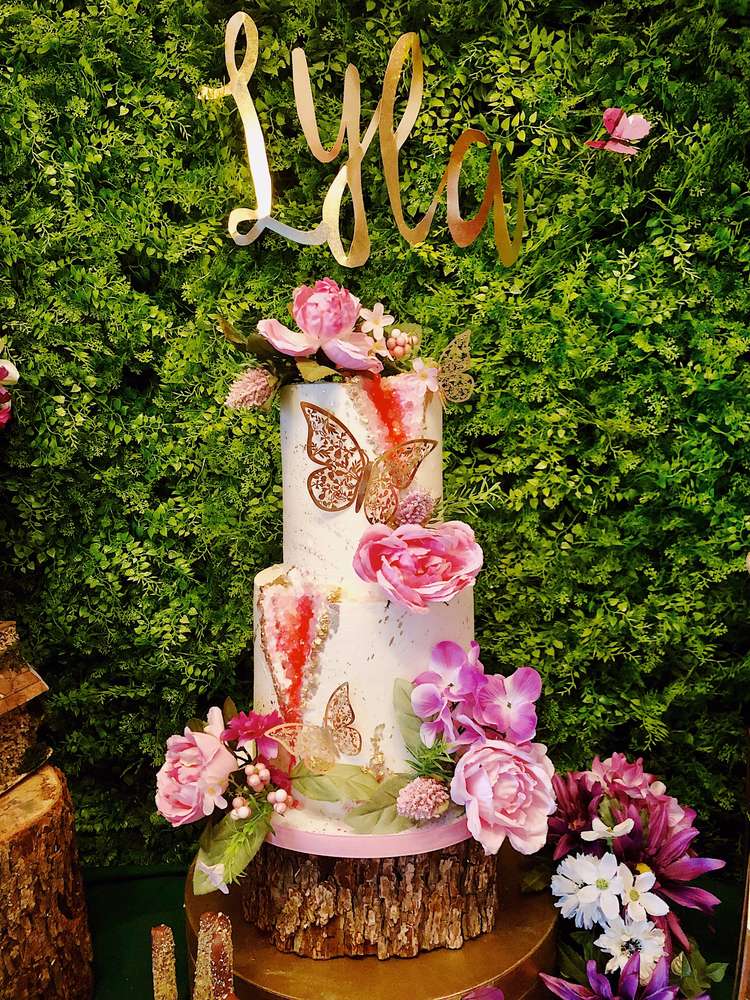 Party 4: Construction Birthday Party
Palm to Pine Design's Landon's Modern Construction Birthday Party

MY FAVORITE PARTY DETAILS:
The cool dessert table framed with a wonderful black, yellow and white balloon garland
The awesome 'Hard Hat Zone' party activity, where guests play in the sand with a bunch of diggers while wearing a helmet
The fun construction trucks and digger sugar-coated cookies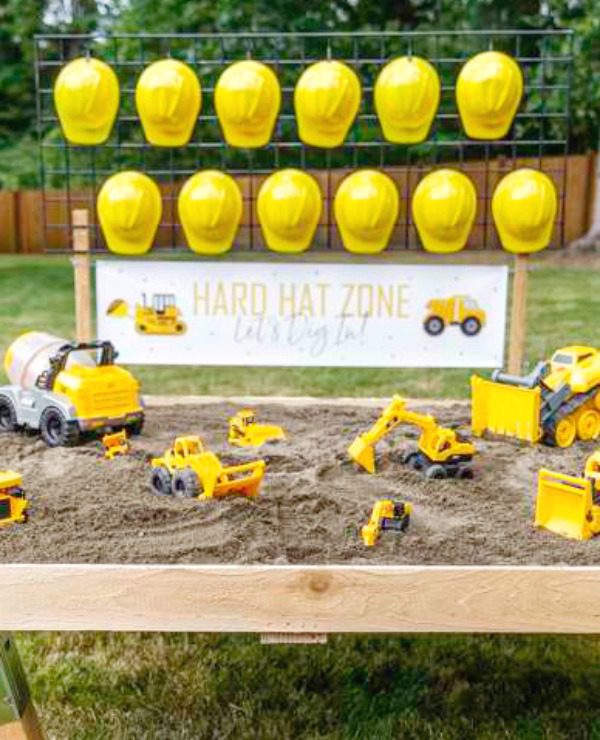 More parties in these favorite party themes:
If you are a blogger or entrepreneur, definitely check out my new podcast!
It's called The Blogger Genius Podcast, where I interview successful bloggers and industry experts to find out what's working now in online business. You will learn a ton so please subscribe now!!