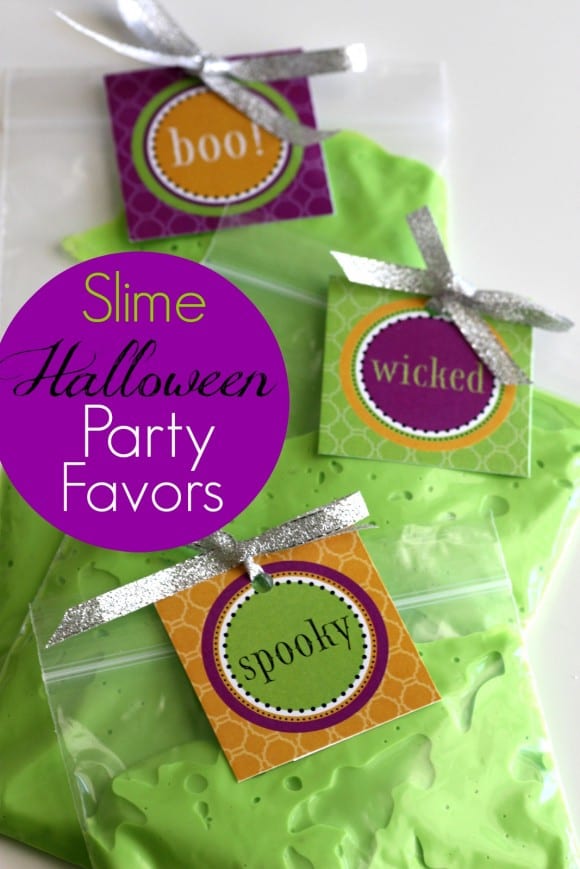 Now that my daughter is back to school, I'm excited to bring you my first Halloween post of the year — slime Halloween party favors!
Some people call this slime "gak" or "blubber." It is the easiest thing to make, and so fun for kids (and adults).
We were introduced to it at booth at this year's Maker's Faire. My daughter made it herself and couldn't stop playing with it. It's got this really cool Silly Putty feel, but a little more stretchy and springy. You can even blow bubbles in it!
Here's how you make it…
SLIME RECIPE
Ingredients:
8 oz. Elmer's School Glue (2 bottles)
2 Tbs Borax
Food coloring — I used a lot of neon green
Water
A bowl and a cup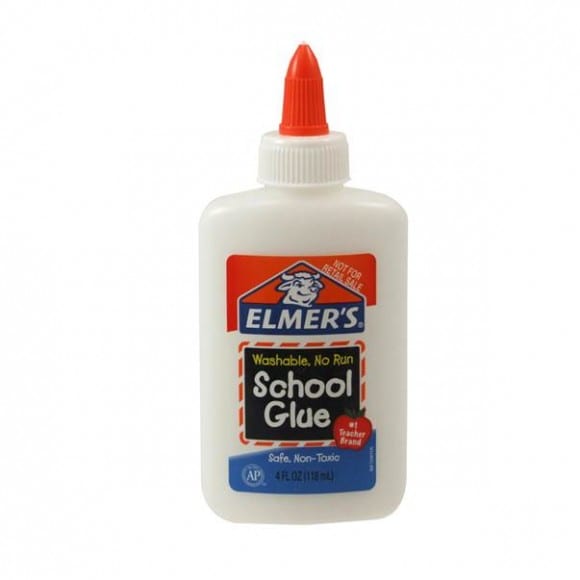 Directions:
Combine 8 oz of Elmer's School Glue (2 bottles) and 8 oz of water in a big bowl
Add as much food coloring as you like, I prefer lots of neon green.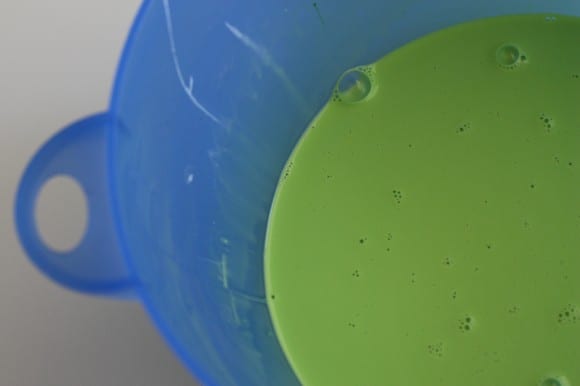 In a separate cup dissolve Borax into 8 oz of warm water
Slowly pour the Borax solution into the glue solution and mix until it starts to come together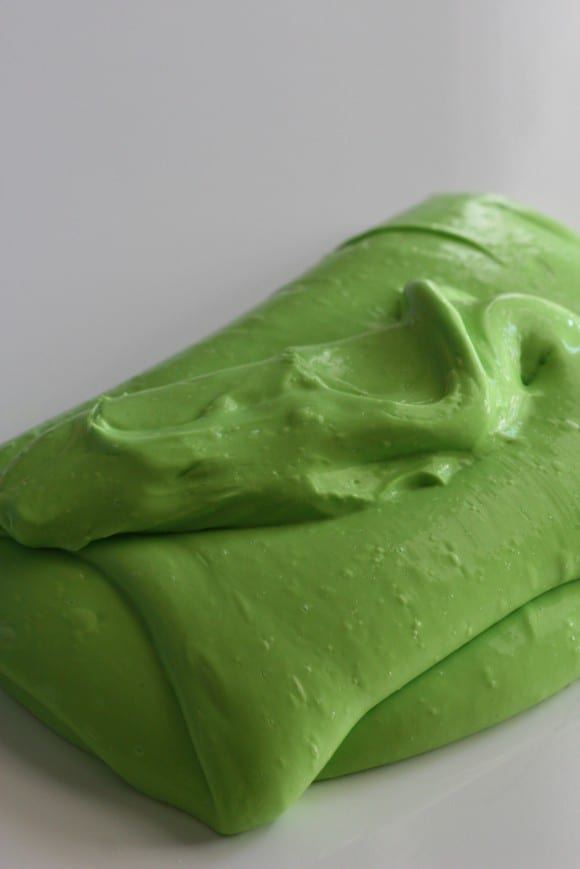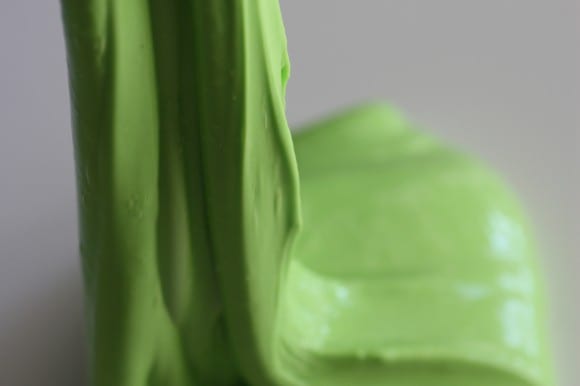 I put the slime into small plastic bags and with silver ribbons attached these free Halloween party printables from our site.
My daughter said all the kids would love me if I passed out slime Halloween party favors at our upcoming Halloween party. And for parents taking it home, I promise it's not too messy.