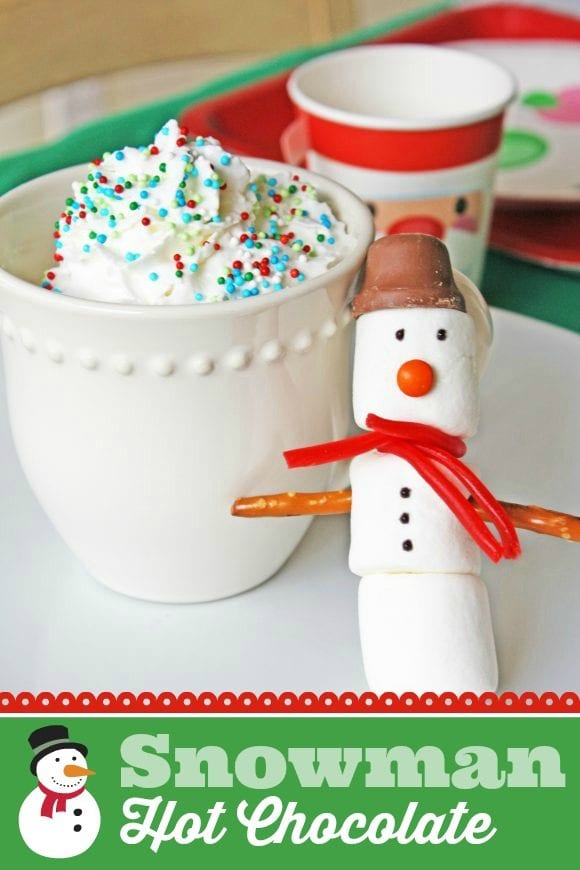 There is nothing more fun for winter than making easy snowman hot cocoa! You kids will eat this up.
The snowmen are super fun to make too! You just might want to ask your kids, "Do you want to build a snowman!?"
Snowman Hot Chocolate
Supplies:
Large marshmallows

Toothpicks

Chocolate bells

Twizzler Pull Apart Licorice

Sparkle Food Gel or black food pen

Pretzel sticks

Mini orange M&Ms

Hot cocoa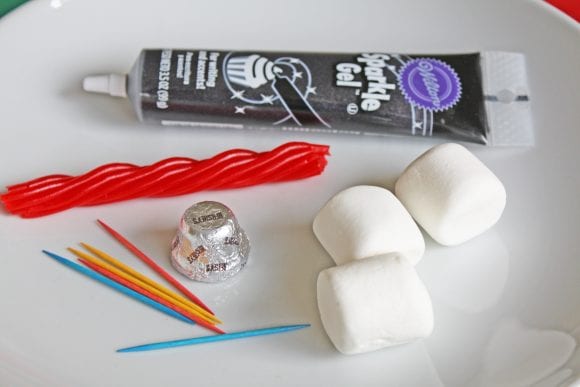 Directions:
Start with a chocolate bell. Take a toothpick and insert the toothpick into the center and bottom of the chocolate bell. Add a large marshmallow directly below the chocolate. Take a second toothpick and push it into the bottom of the first marshmallow. Slide the remaining two marshmallows onto the toothpick.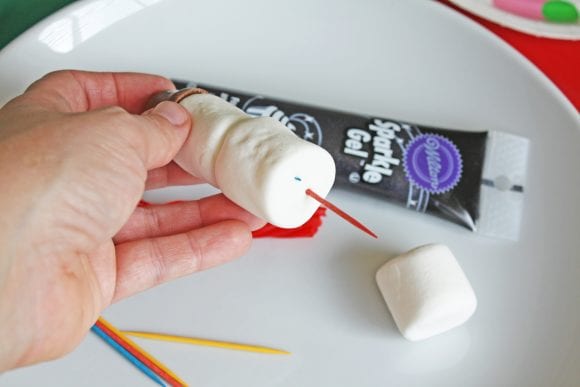 Pull a piece of licorice off and trim it to fit around the snowman as his scarf.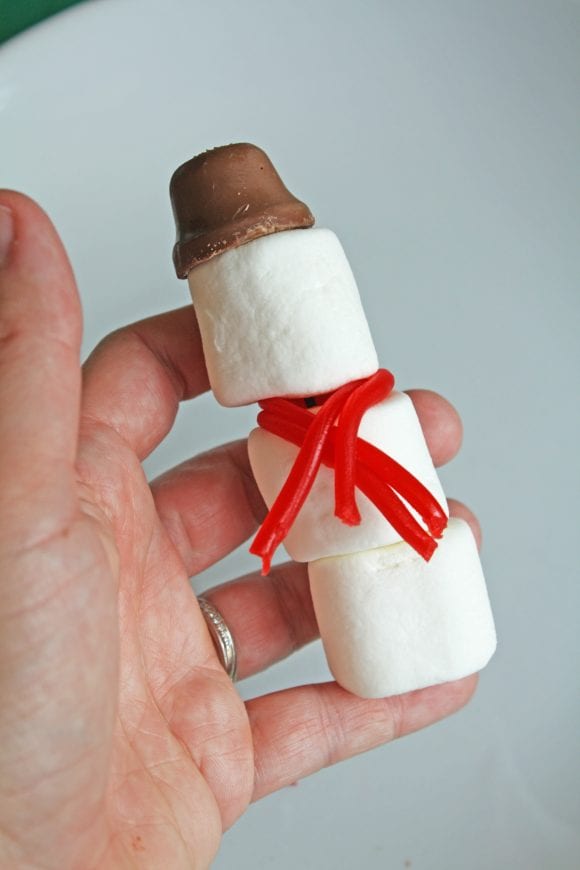 Add two pretzel stick arms. Using the black gel, add a small dot for the snowman's nose. Place the mini orange M&M over the gel dot.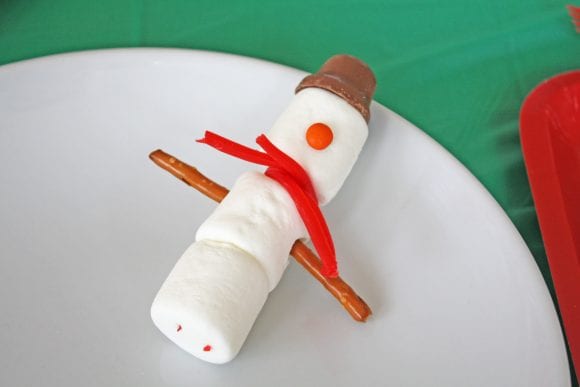 Continue to use the sparkle gel to add eyes and buttons to your snowman!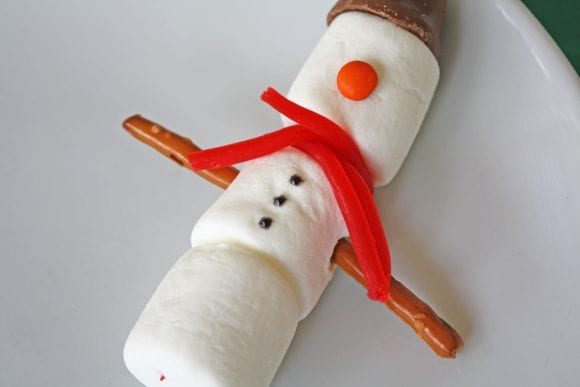 I love how our snowman turned out! The chocolate bell candies worked perfect for a snowman hat.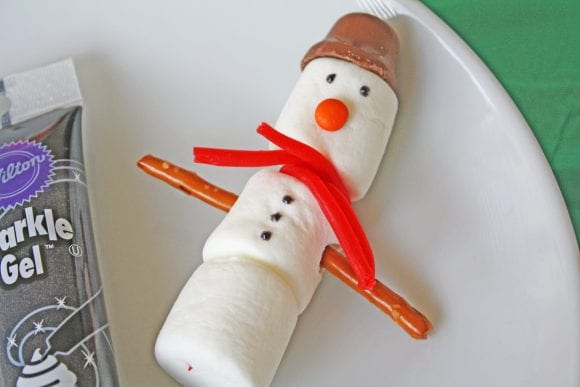 Now make hot chocolate with marshmallows, whipped cream and sprinkles…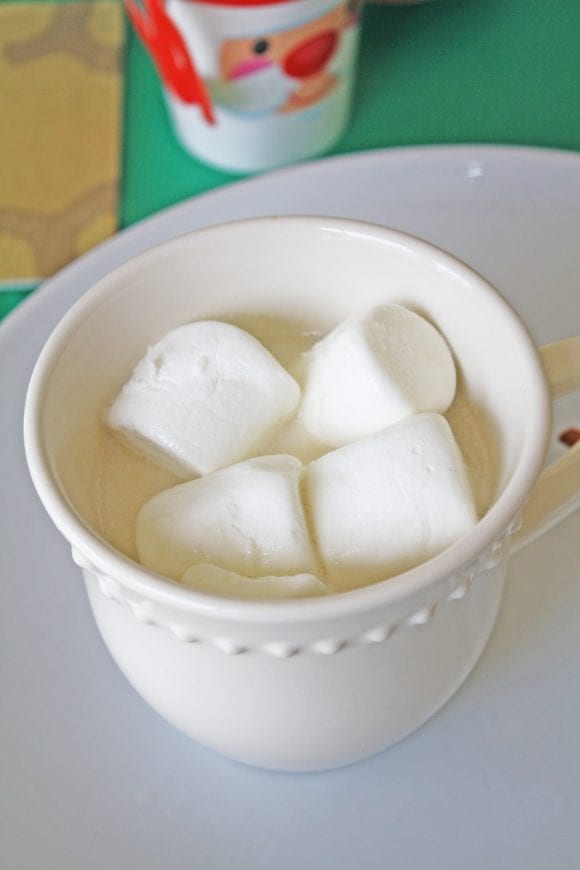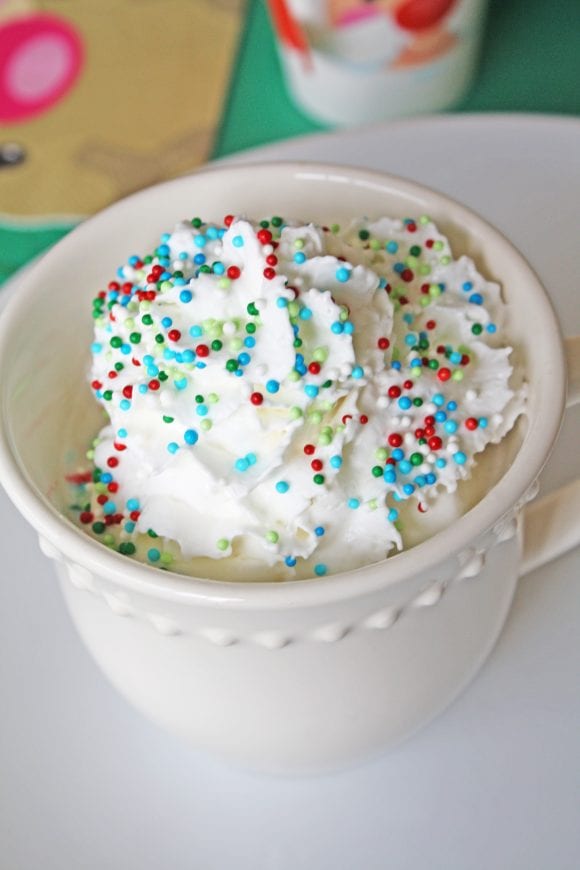 Then let your snowman take a bath in all that deliciousness!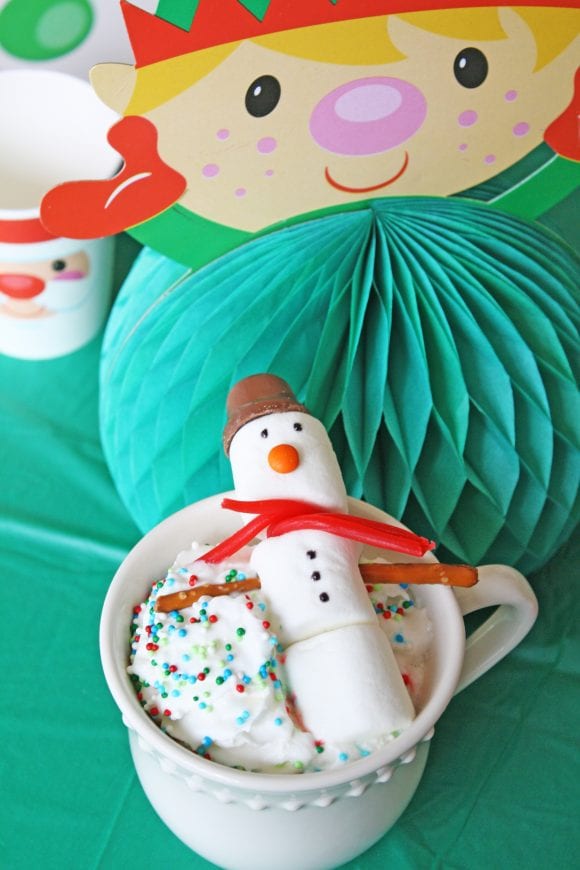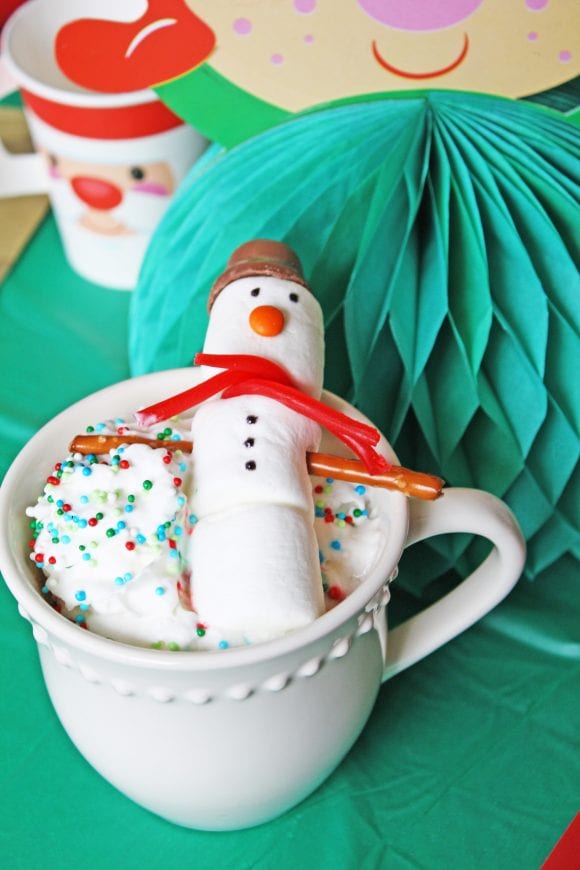 This food craft was created by our style contributor, Shauna at Ella and Annie Magazine! 
To see more of Shauna's work, check out Ella and Annie Magazine and visit her on Facebook, Twitter, Instagram, and Pinterest.
And to dress us your snowman hot chocolate, add some of these free winter wonderland party printables!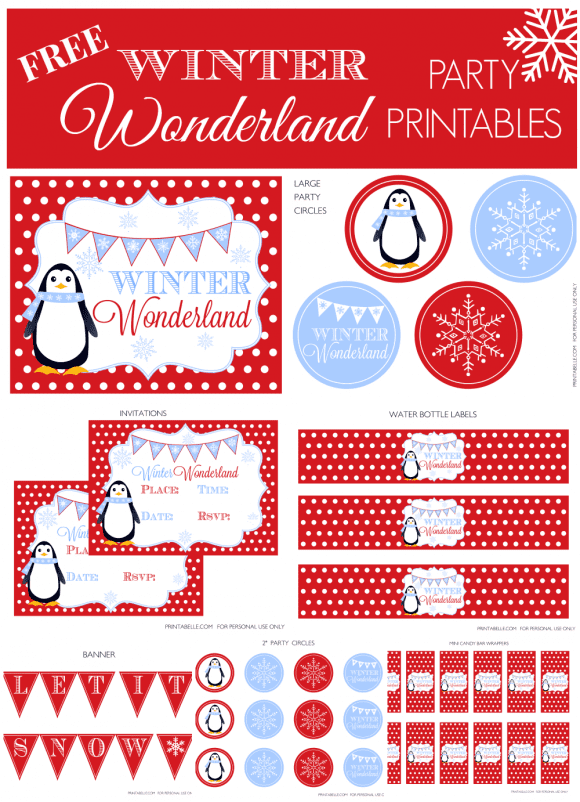 For more inspiration and party ideas, check out all the awesome winter parties people have added to our site!
PIN FOR LATER:

Save