If you're looking for some creative and exciting ideas to bring to your New Year's Eve party, here are my favorites (Click on the images to see more)…
CHAMPAGNE CUPCAKES
How impressed would your guests be if you served them champagne cupcakes! If you're looking for a great recipe check this one out from Sprinkle Bakes, and for the easy version, take a look at what Betty Crocker has baked up.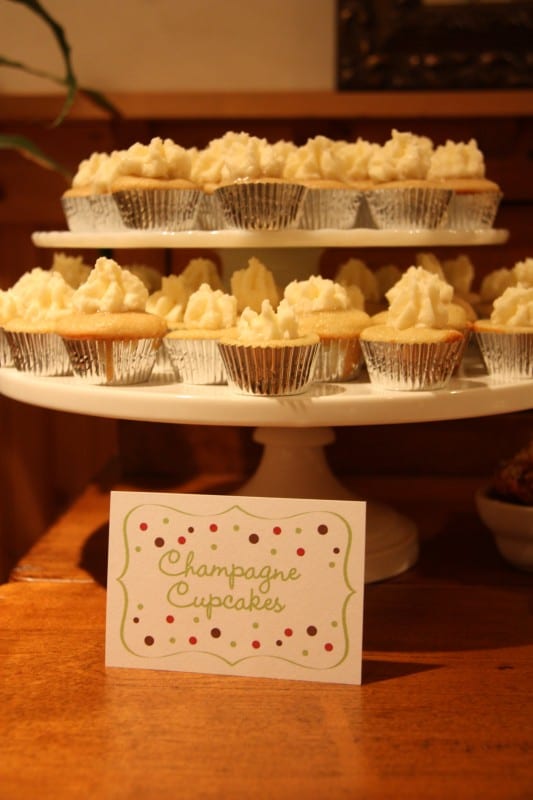 BLACK AND WHITE DAMASK
An easy way to make a statement and add some style, is to use black and white damask. How about buying some cheap black and white damask fabric and using it as a table cloth, a table runner, or as part of a backdrop…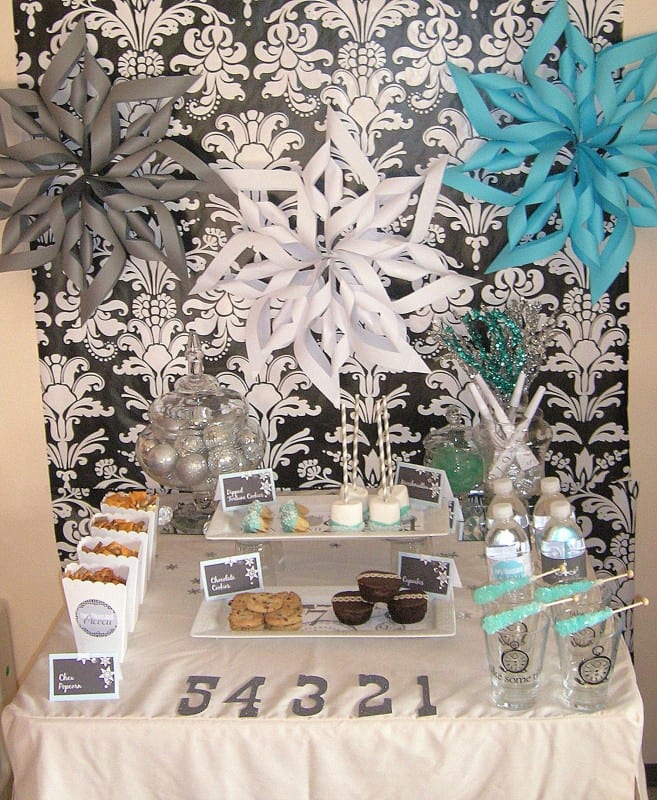 Plus, add these free damask printables to finish off the look.
GOLD AND SILVER
Add a few pieces of gold and silver to pump up the glam and to let people know that this is no small celebration (even if it is a small celebration :)).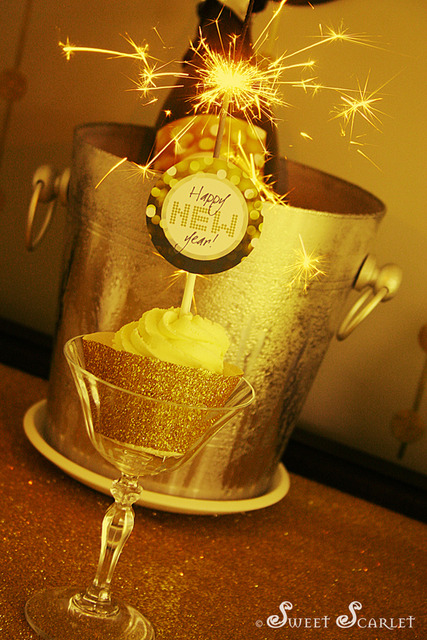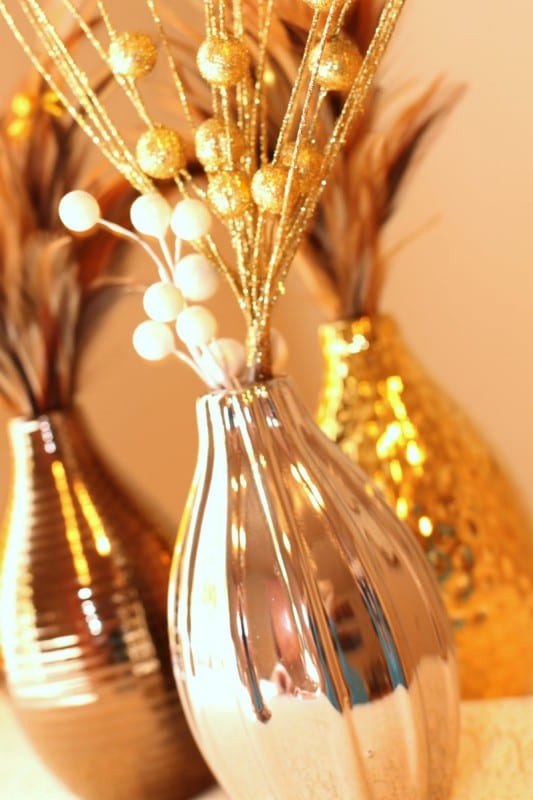 RETRO ELEMENTS
Adding tuxedos and top hats will add a touch of sophistication and whimsy to your party.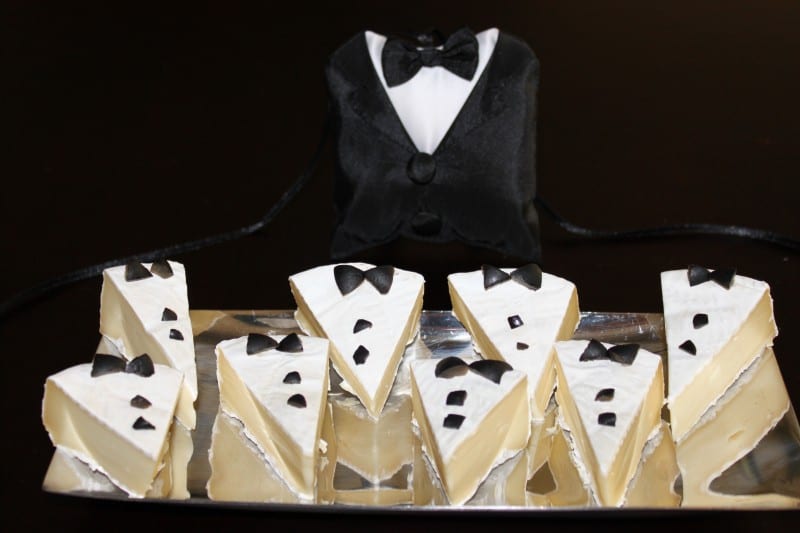 Here are some free retro printables that will add a festive 1920's feel to your party.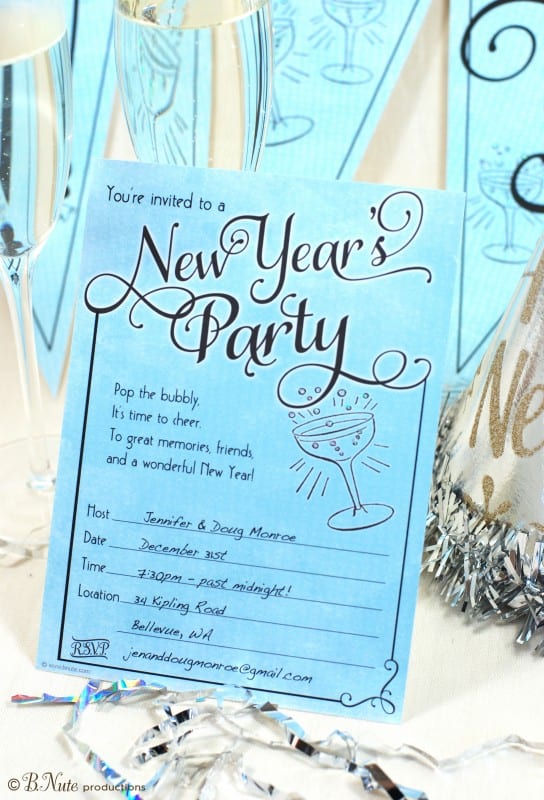 FREE PRINTABLE NEW YEAR'S RESOLUTION CARDS
How about asking your guests to write down their New Year's resolutions? Just print these cards out and pass them around. Good conversation starter, don't you think?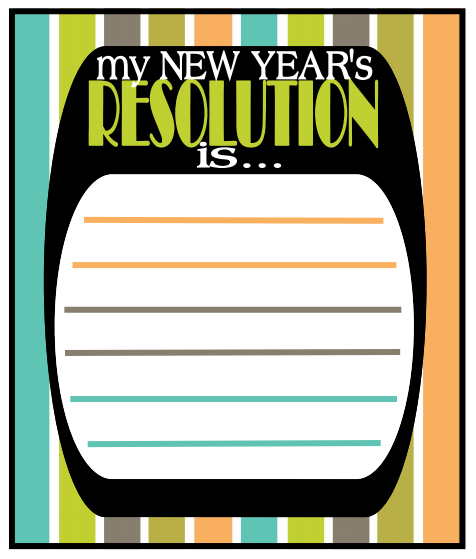 To get more ideas and inspiration, check out these great New Year's parties on our site and these free printable collections…