We have been blessed with gorgeous parties this week that I can't wait for you to feast your eyes on, such as a sparkle unicorn party with a stunning dessert table that will melt your heart.
Be sure to scroll down for more beautiful party ideas and inspiration.
Hoping you all had a wonderful Easter with your family while we are all sheltered in place.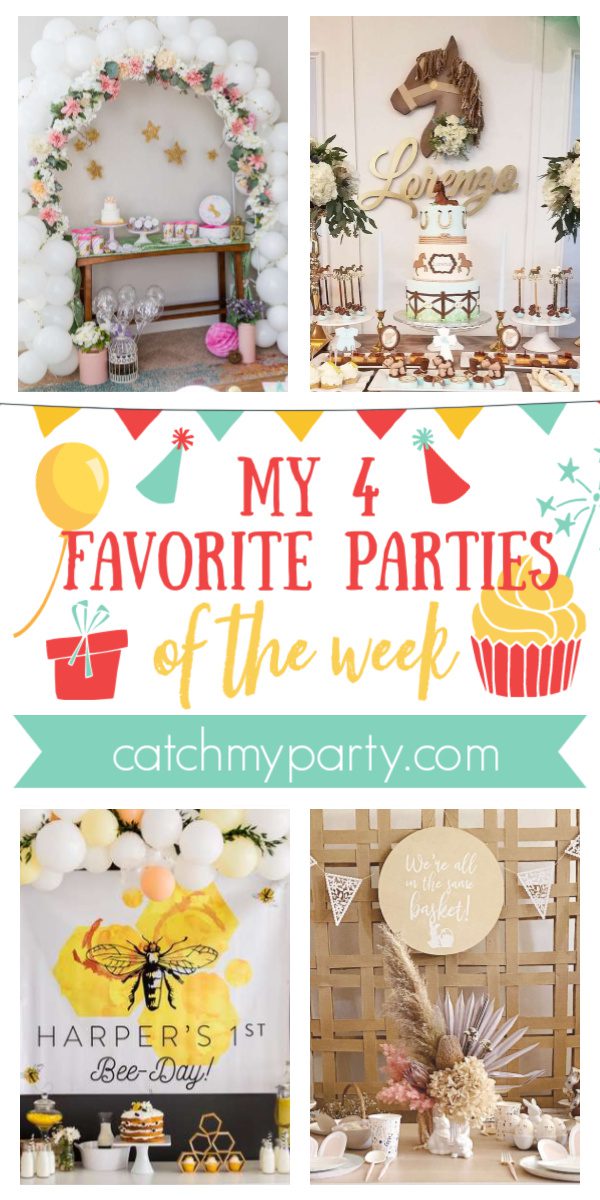 Check out my 4 favorite parties below:
My favorite parties this week include a sparkly unicorn party, an elegant horse-themed baptism, a gorgeous bumblebee 1st birthday party, and a beautiful boho-chic Easter party.
Party 1: Unicorn Birthday Party
Five Whimsy Lane's Born to Sparkle
MY FAVORITE PARTY DETAILS:
The gorgeous dessert table framed with an amazing arch balloon garland laced with flowers
The stunning white rustic birthday cake decorated with fresh flowers
The pretty blueberry and heart marshmallow wands
The magical unicorn centerpiece
Party 2: Horse-themed Baptism
Bon Goût Party's Horses for Lorenzo
The elegant dessert table decorated with a horse backdrop and pretty floral decorations
The stunning horse-themed tiered cake
The beautiful chocolate covered chocolates decorated with cute fondant horses
Party 3: Bumble Bee 1st Birthday Party
Morgan K's Our Little Honey Bee
MY FAVORITE PARTY DETAILS:
The gorgeous dessert table framed with an amazing balloon garland and a beautifully illustrated backdrop
The adorable rustic cake decorated with blueberries and topped with fresh flowers
The pretty table settings with flower paper plates and honeycomb inspired placemats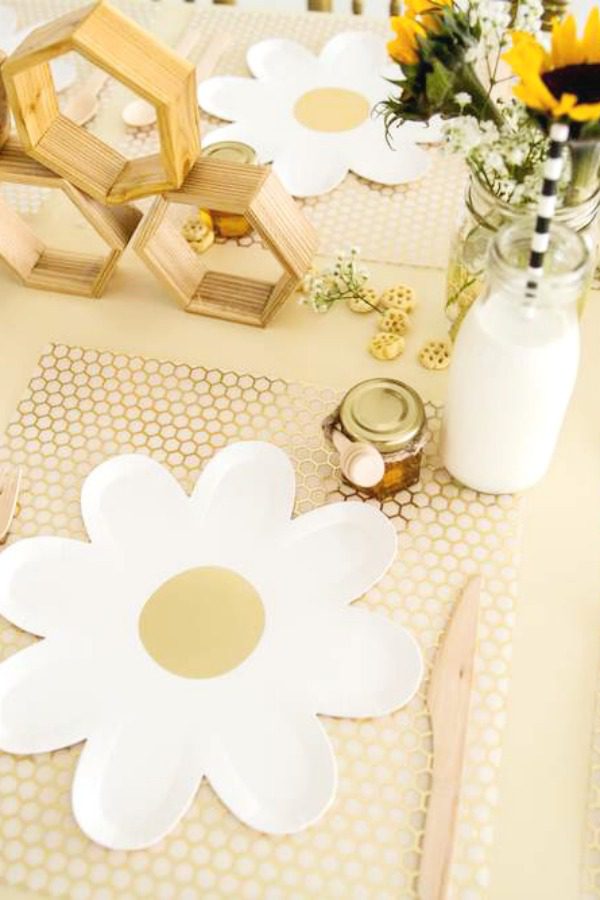 Party 4: Boho Chic Easter Party
Dream a Little Dream's We're all in the same basket
MY FAVORITE PARTY DETAILS:
The cute tables settings with wonderful bunny paper plates
The fabulous rustic Easter Bunny cake
The sweet mix of Easter  inspired cookies
More parties in these favorite party themes:
If you are a blogger or entrepreneur, definitely check out my new podcast!
It's called The Blogger Genius Podcast, where I interview successful bloggers and industry experts to find out what's working now in online business. You will learn a ton so please subscribe now!!