We're huge Star Wars fans at our house!
These Star Wars themed treat could fit in with an upcoming Halloween party, so I made this easy Star Wars Chocolate Candy DIY.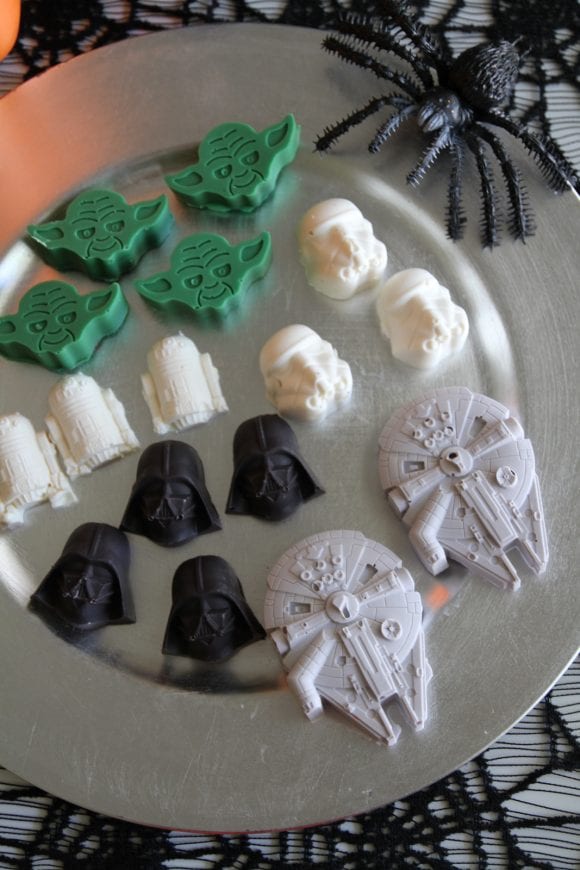 I started with silicone Star Wars candy molds. For my Darth Vader candies, I melted black candy melts in the microwave in 30 second intervals, mixing after each interval.
To give my candies a Halloween touch, I added Halloween candy to the middle of them. To my Darth Vader chocolates, I added chocolate coated candy.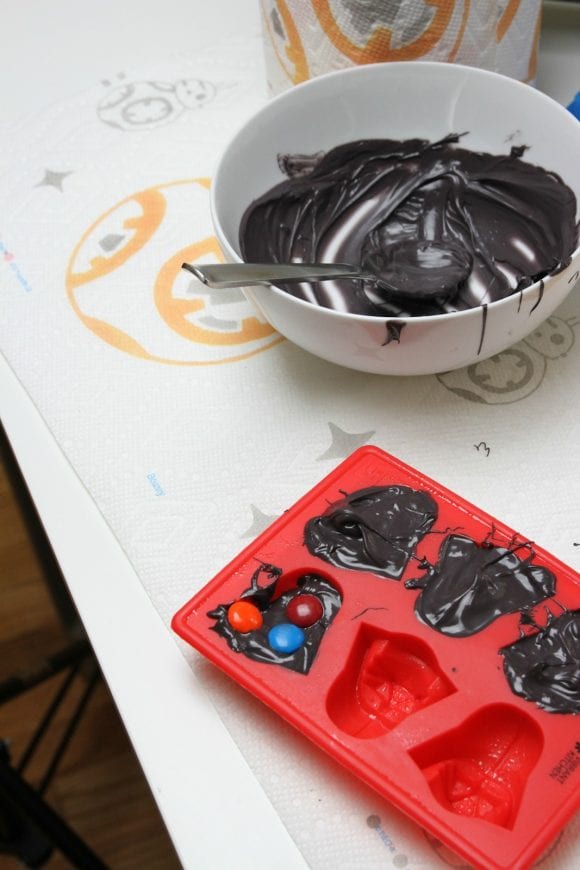 I made Yoda-shaped candies using green candy melts.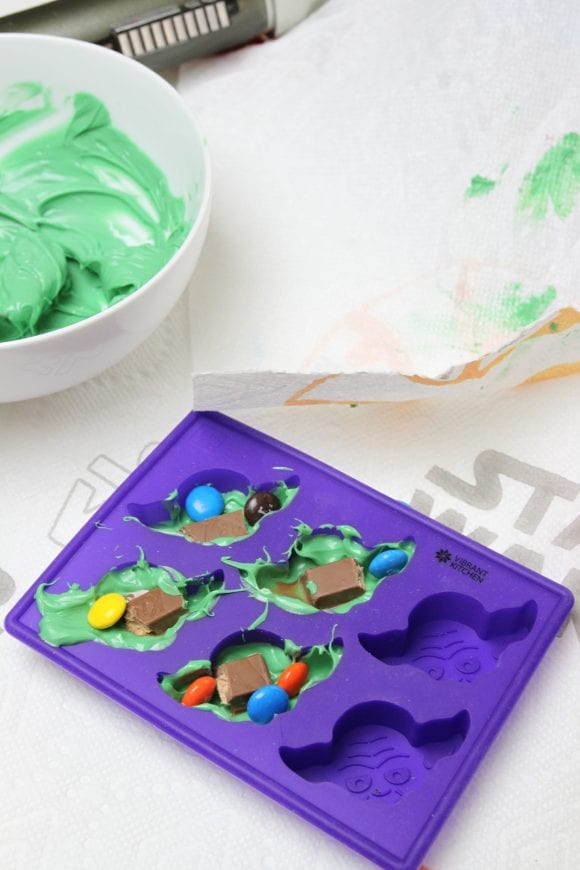 After I completed my molds, I put them in the fridge to harden.
Then I carefully popped them out. Since they're silicon molds, this was very easy to do.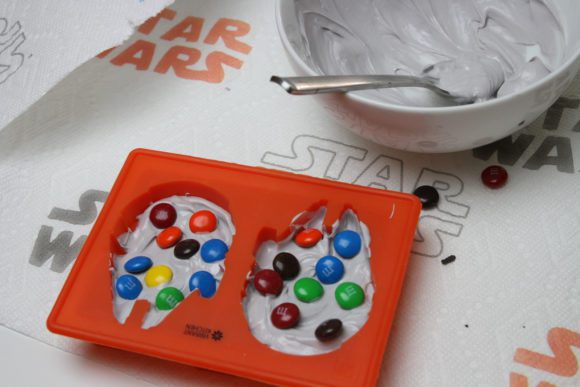 And here they are! I think they turned out great! I'm going to take them to my daughter's Halloween party at school this year.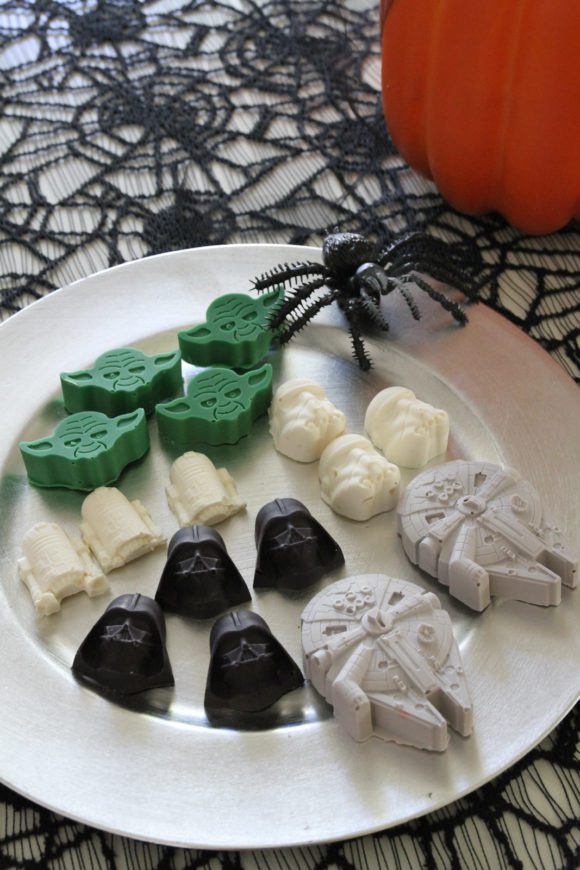 Don't these two Millennium Falcon-inspired candies look awesome next to each other?!