Today we are sharing ten awesome Star Wars party ideas. This is a very popular theme on our site and it seems to just be getting more and more so! We've included lots of fantastic Star Wars ideas from creative party food to cool Star Wars decorations. We promise, these ideas will really "wow" the birthday boy or girl, and definitely your guests!
A fantastic cake is a great way to set the stage for your Star Wars party! Yours doesn't have to be this elaborate, of course, but we had to show this one off!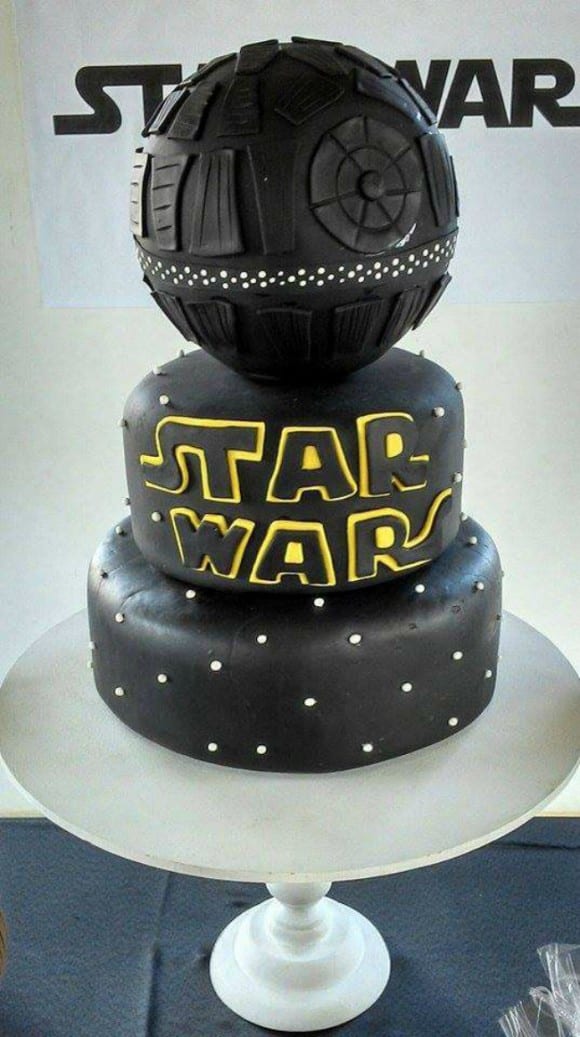 These free printable lightsaber tableware wraps from our site are perfect for your Star Wars party.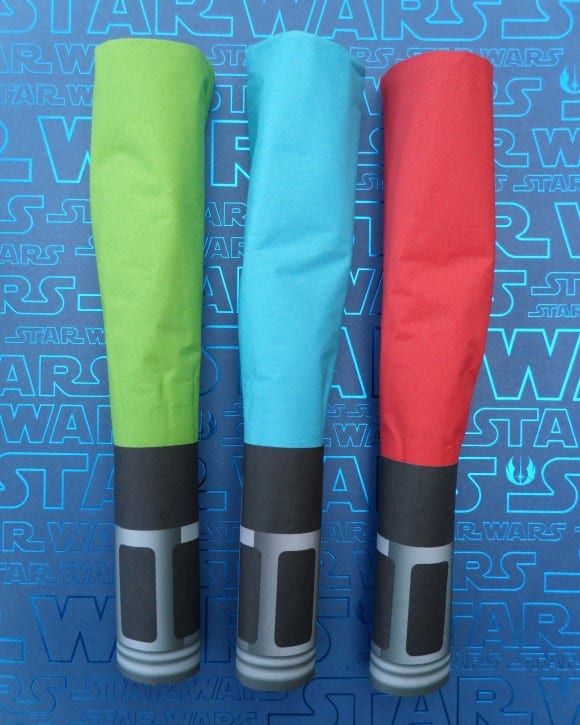 An extremely well put together little droid cup decoration with free printables from our site!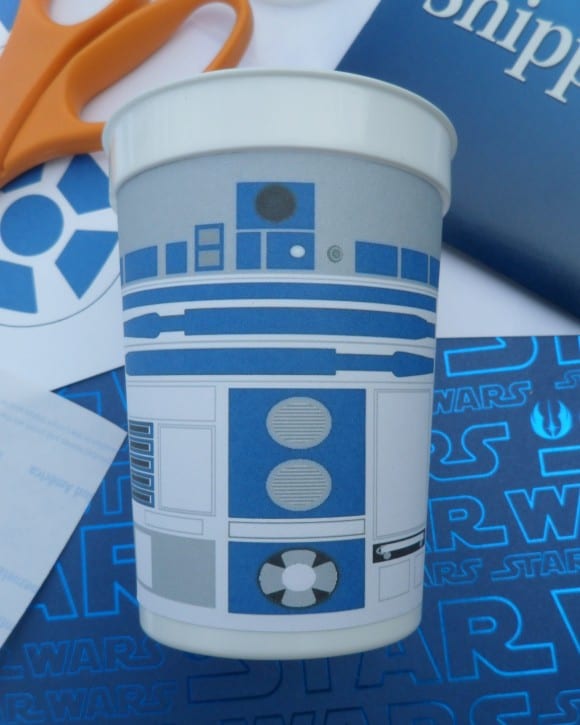 These tiny Death Star pops are so cute and relatively easy to make.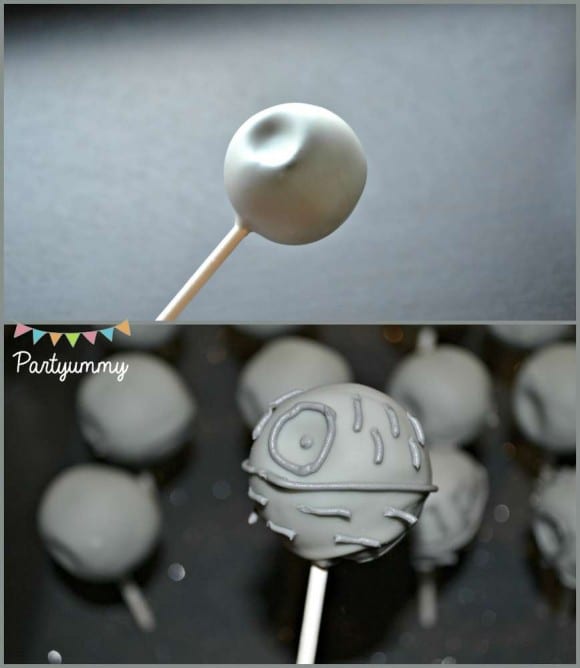 You can encase Han Solo in Jello for a fun themed party treat!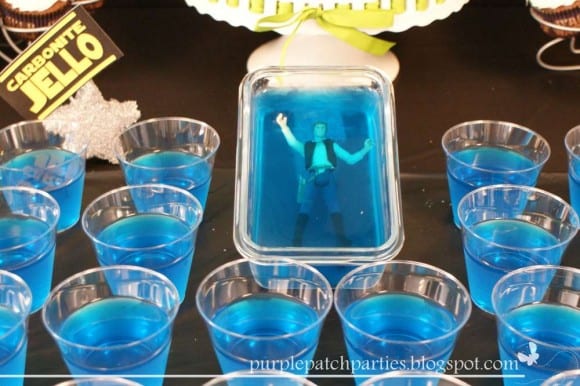 You can make these tiny TIE fighter sweets with two cookies and a mini marshmallow and some melted white chocolate for glue.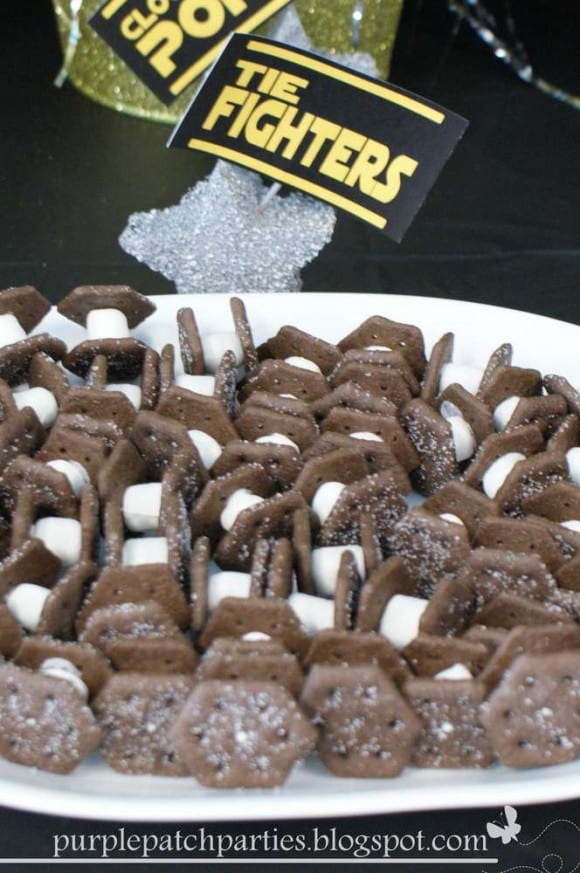 Transform candy dipped pretzel rods into light sabers using candy melts.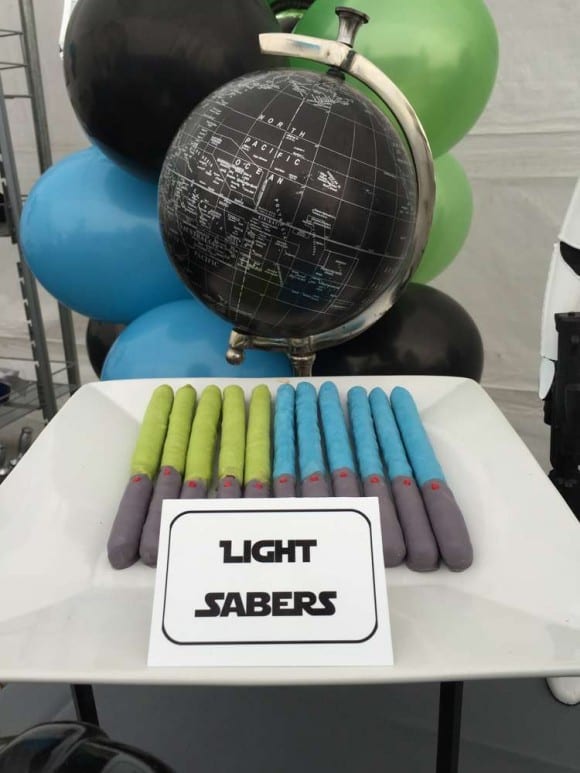 Any green soft drink will work well as this yummy Yoda Soda!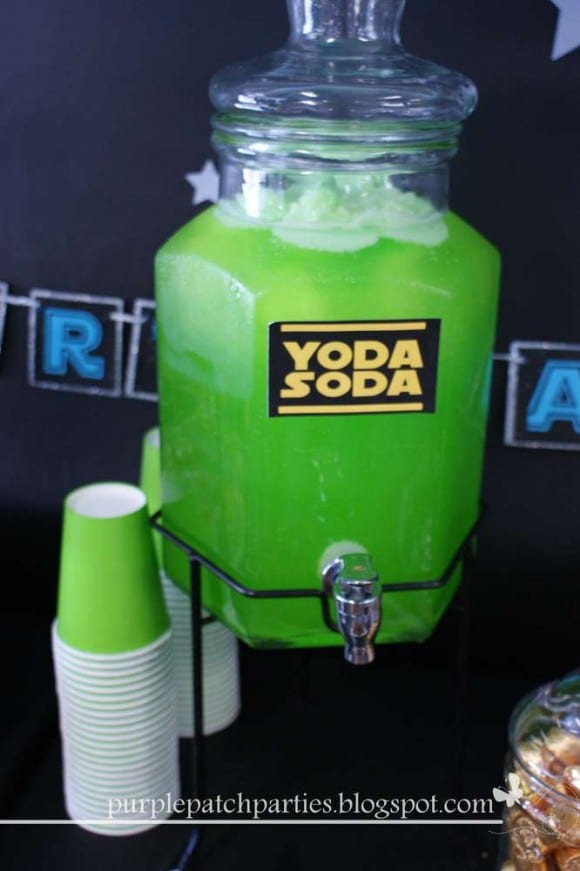 Make up some Star Wars box lunches for the party guests using these themed ideas.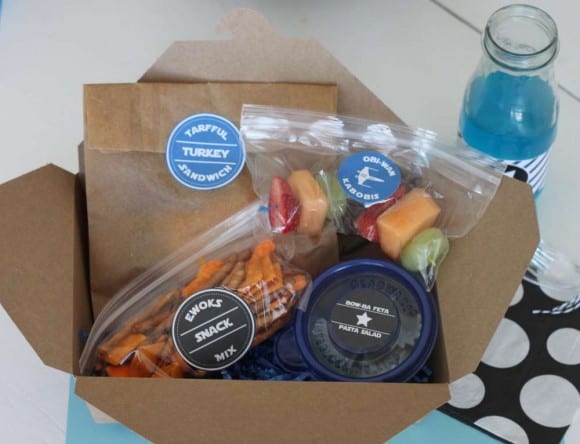 We love DIY bars at Catch My Party. How about a DIY Hutt dog bar, and let your guests dress up their own hot dogs.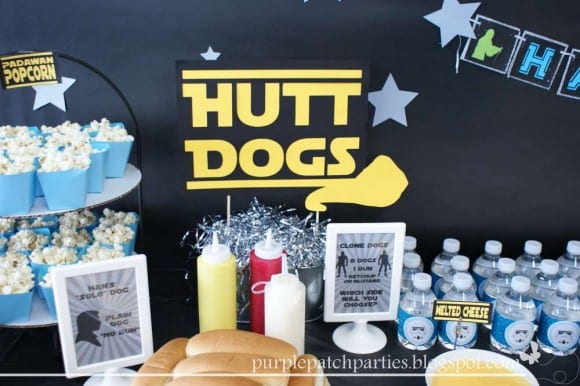 If you'd like to see more party ideas, take a look at all the amazing Star Wars parties on our site! And if you throw one, please add it to our site so others in our community can enjoy what you did!