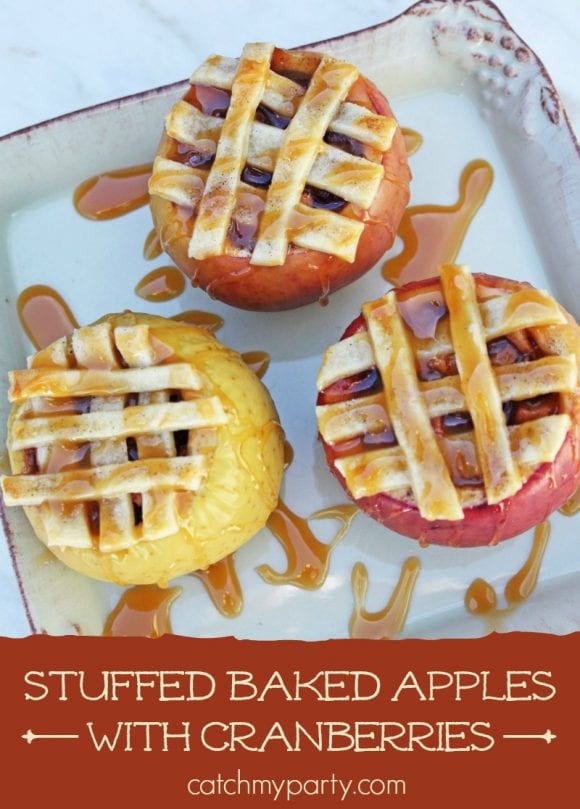 Now that it's fall and Thanksgiving is right around the corner, I'm excited to be sharing these stuffed baked apples with cranberries. They're like mini apple cranberry pies and would work so well as part of your rustic Thanksgiving dinners. Plus, they are simple to make and always a crowd pleaser.
Stuffed Baked Apples With Cranberries
What you need:
Variety of large apples

Pre-made pie crust

1 ¼ teaspoons cornstarch

1 tablespoon water

1 teaspoon cinnamon

¼ cup light brown sugar

¼ cup white granulated sugar

½ cup frozen cranberries

Flour for dusting

1 egg + 1 tablespoon water
Directions:
Preheat the oven to 375℉.
Take out store bought pie crust and allow to sit until at room temperature. One large apple makes enough filling for three apples. (sounds like a math problem right!?)
Slice the top of the apple off. I used a pumpkin carving knife to remove the apple cores. I then used a metal tablespoon to scoop out the inside of the apple, creating a bowl. Repeat these very steps for each apple you want to bake.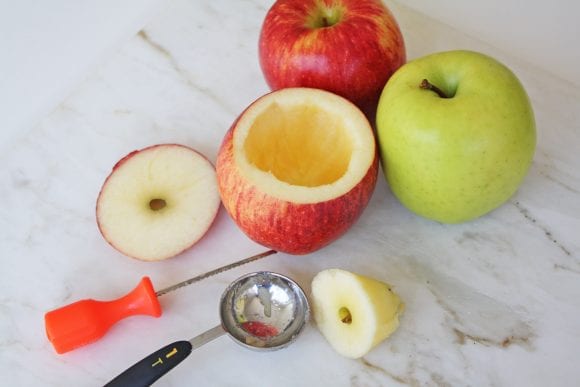 Cut up one apple into small pieces. The ingredients above are for three bowls, just FYI. Adjust ingredients accordingly.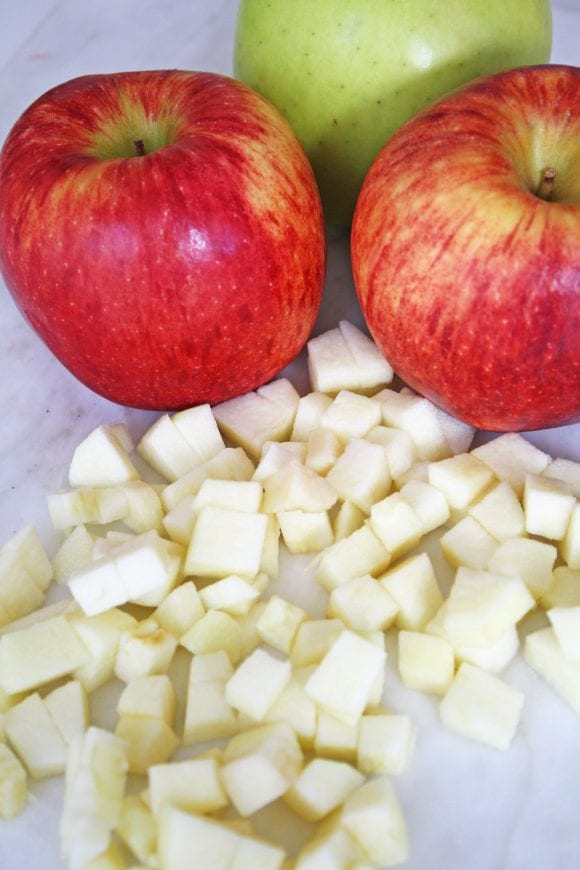 In a small saucepan combine cornstarch and water. Mix on low heat until cornstarch has dissolved. Add the chopped apple and frozen cranberries. Add both sugars. Mix until all the fruit is covered. Simmer ingredients for about 7-8 minutes. Set aside to cool.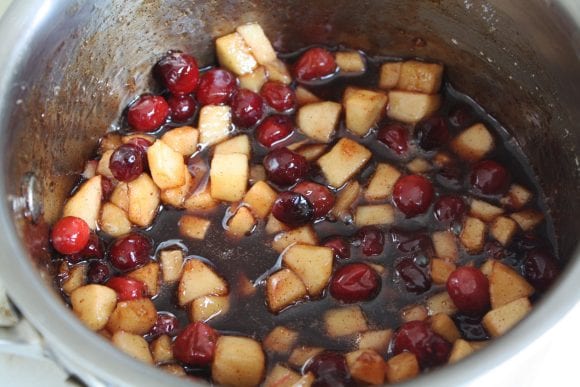 Fill each apple with filling. Cut small strips of the pie crust to create a lattice top on the apples. You can also use a mini heart cookie cutter and place mini hearts in the center on top of the lattice! Get creative. Trim off the extra crust with a knife.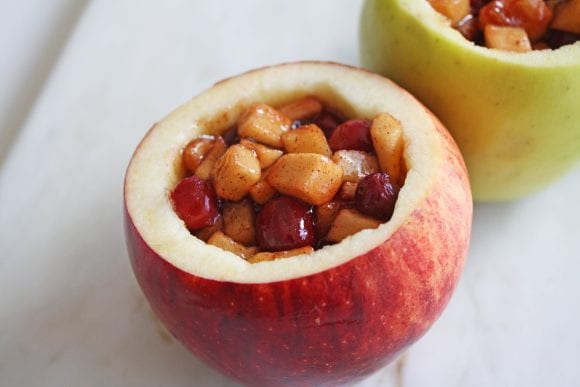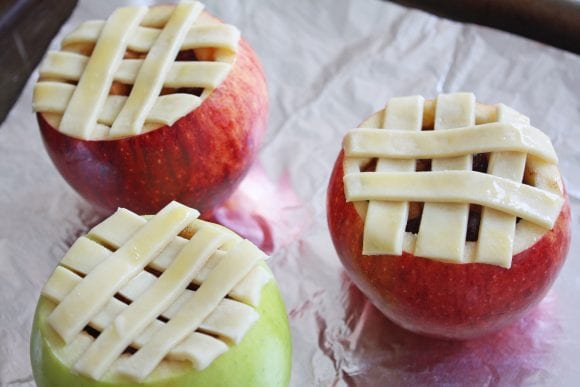 Put 1 egg and 1 tablespoon water in small bowl. Whisk. Brush egg wash over the pie crust on apples. Combine 1 teaspoon cinnamon and 2 tablespoons sugar. Sprinkle sugar mixture over egg wash.
Bake apples for 25 minutes. Serve with vanilla ice cream and caramel syrup. Delicious!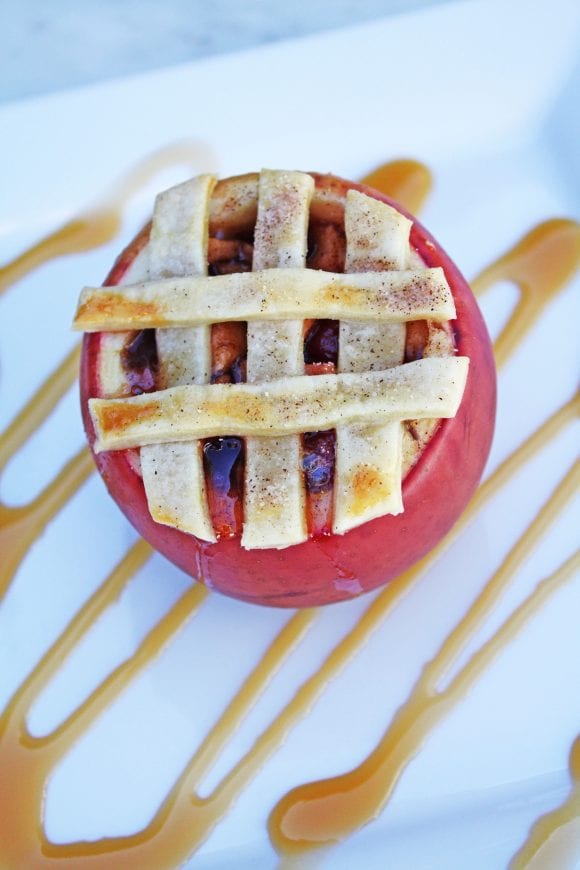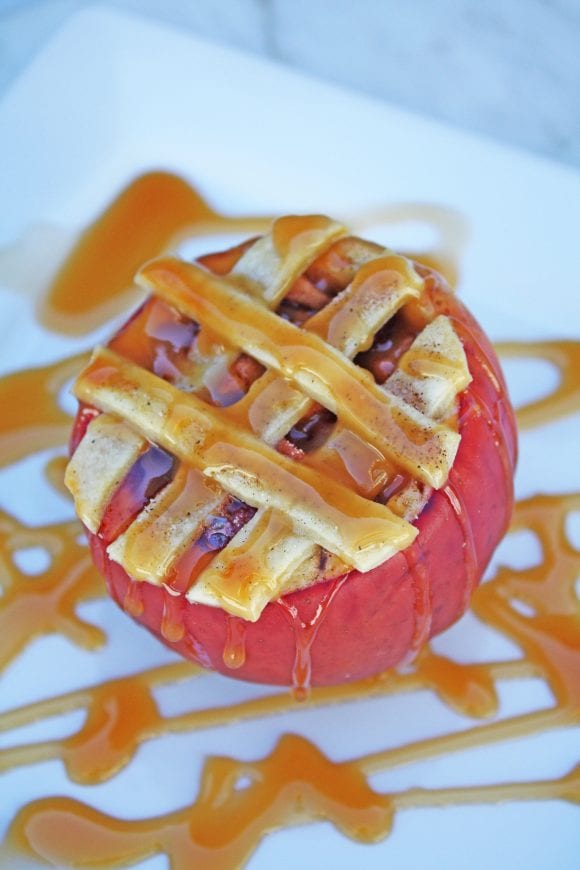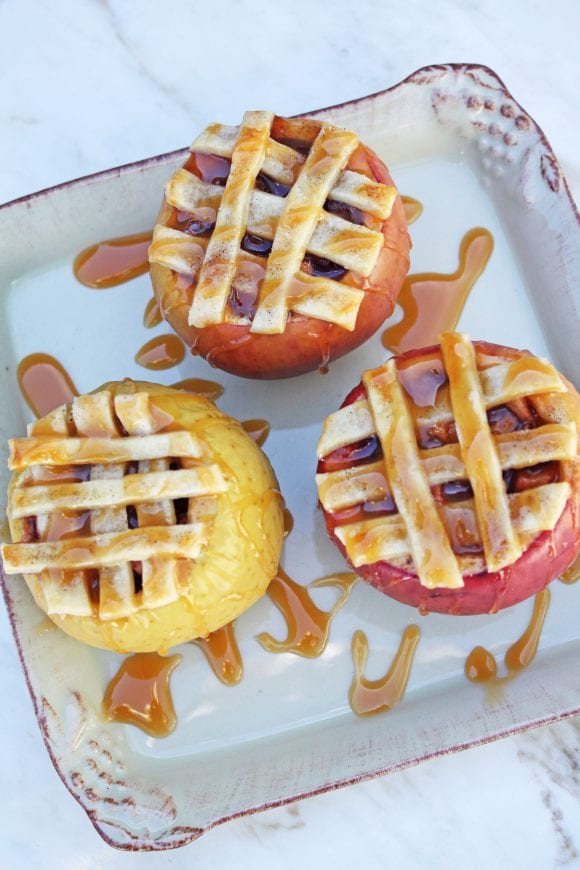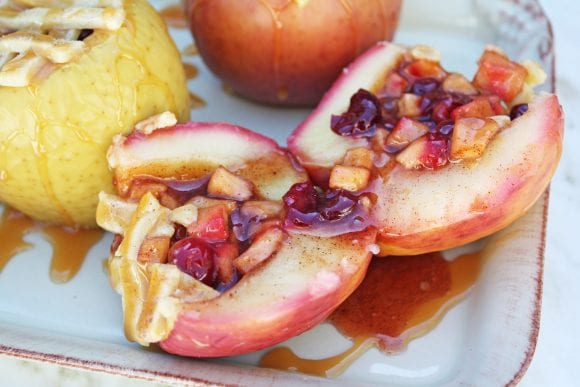 Save
Save
Save