I love this stylish, disposable cutlery from Ecoware Products.
Because they're made out of birch (real wood), they're disposable like plastic cutlery, but they're also biodegradable.
Plus, they're not insanely expensive.  You can buy a hundred forks, knives, or spoons for $8.95.
Or you can buy 100 individually packaged cutlery kits (like this one pictured below), which include a spoon, fork, knife, and napkin, for $39.99.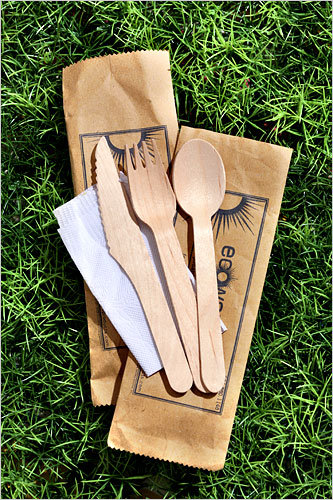 And I'll say it again… aren't they stylish?