Drive-bys parties have become the safest way to celebrate with family and friends at the moment, while we aren't all physically together.
To help you plan the best car parade girl baby shower we've rounded up the 12 best drive-by girl baby shower supplies!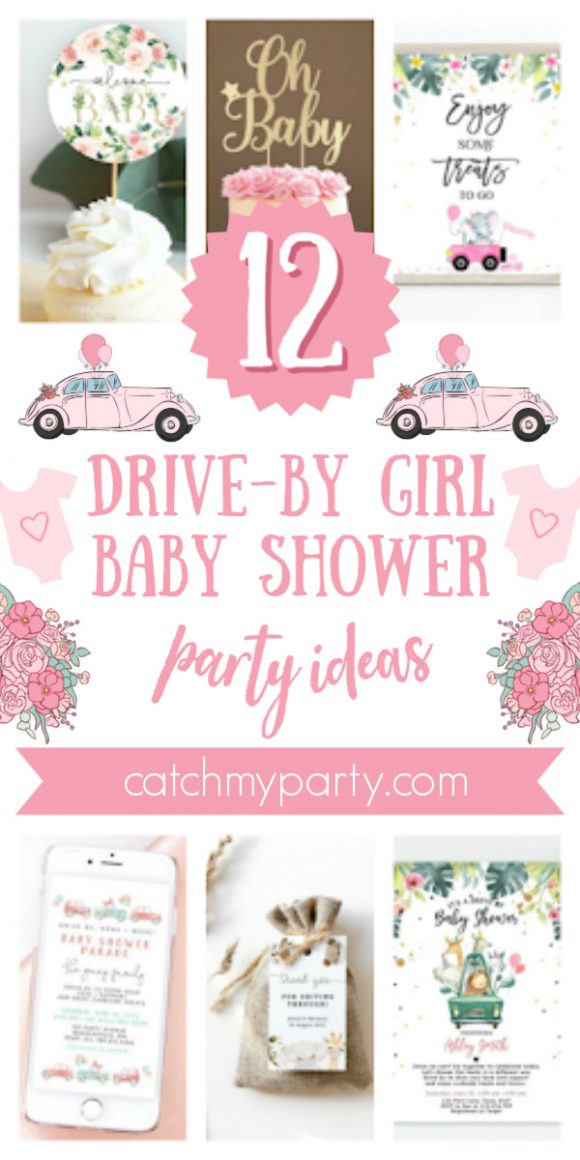 We've got so many wonderful ideas, such as a digital party invitation, some drive-by signs, a cute garland, a party favor tag and so much more.
Get ready to honk your horn!
Take a Look at the 12 Best Drive-By Girl Baby Shower Supplies!
The first thing you need to do when planning a baby shower is to send out the invitations.
This one is so adorable with a jam-packed car full of fun safari animals.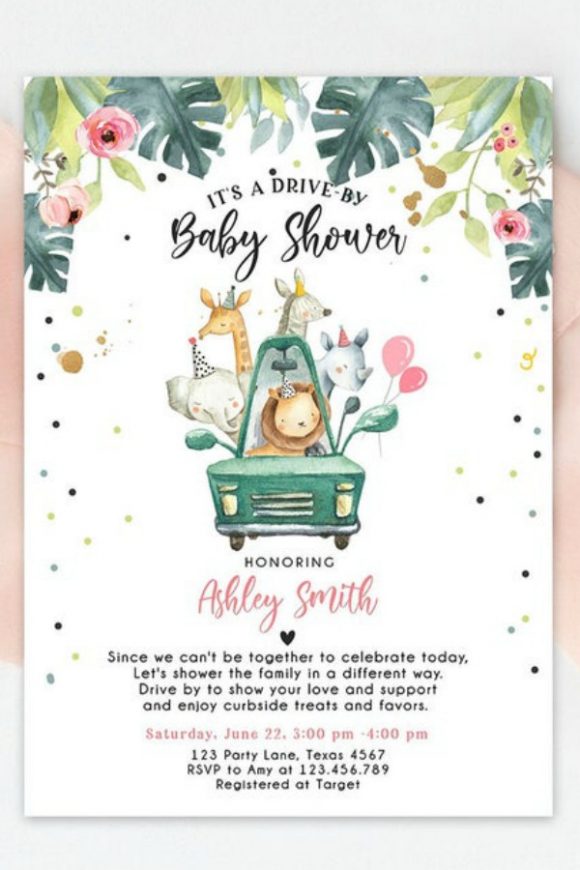 It may actually be easier for you to send out digital baby shower invitations instead of paper ones.
This one has everything you need to get your family and friends to join in the fun!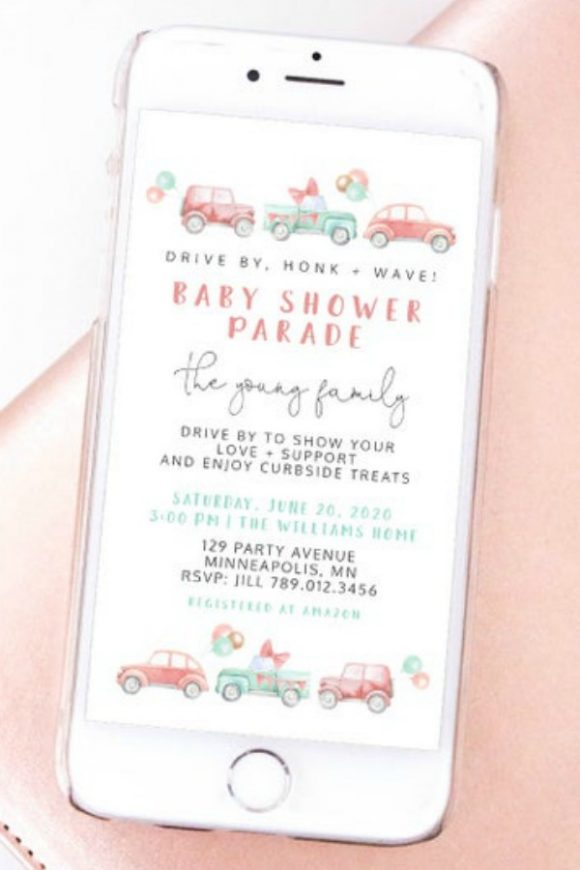 Add some sparkle to your baby shower cake with this gorgeous 'Oh Baby' cake topper!
It adds a magical touch to any baby shower cake with absolutely no effort.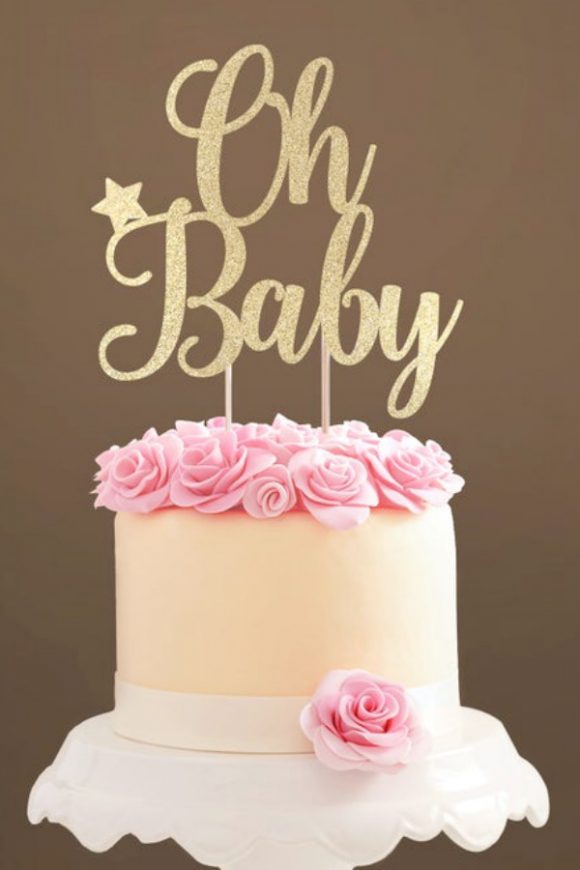 Decorate your cupcakes and other party food with these sweet drive-by baby shower toppers.
They are so pretty and add such a delicate and feminine touch!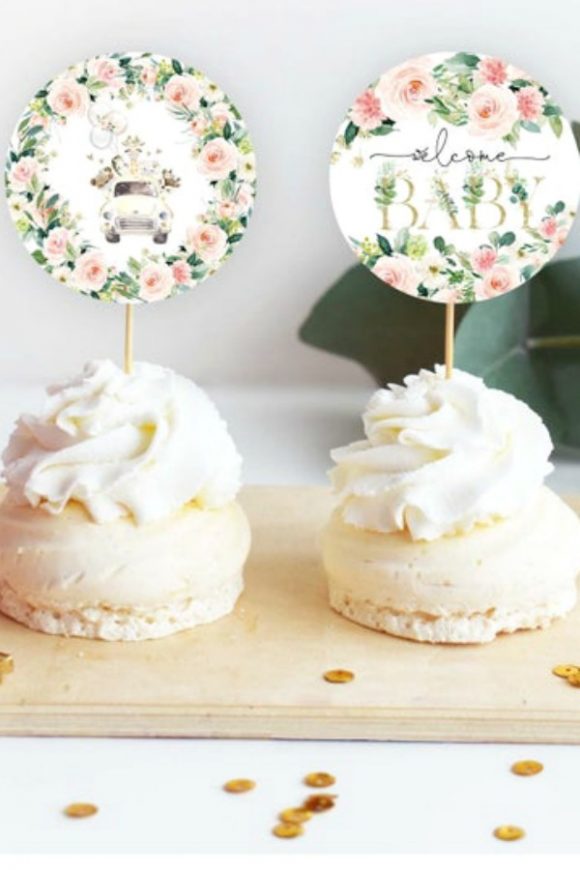 Look no further for a fun way to decorate your little girl's baby shower!
This drive-by themed banner is so pretty!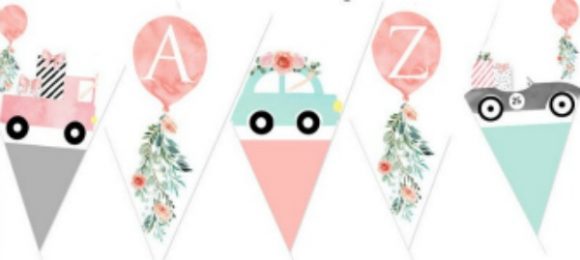 Chalkboard posters are a really popular party decoration and a fantastic keepsake that you can look back on in years to come
Fill it with milestone moments of your pregnancy. Truly wonderful!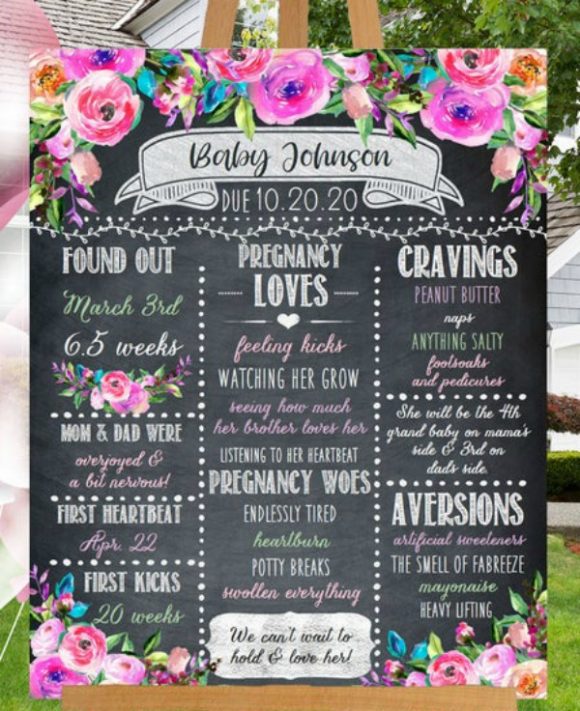 The must-have party decoration at any drive-by baby shower is undoubtedly the sign that lets everyone know that they've arrived and can 'honk their horn'.
This floral sign is so sweet with its line of pretty pink cars. I love it!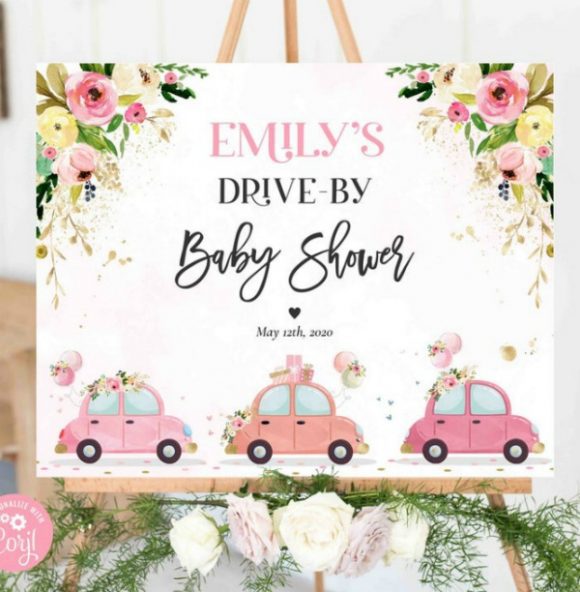 Baby showers are all about the gifts, right?!
Let your family and friends know where they can drop off their cards and gifts by placing this wonderful sign at the designated spot.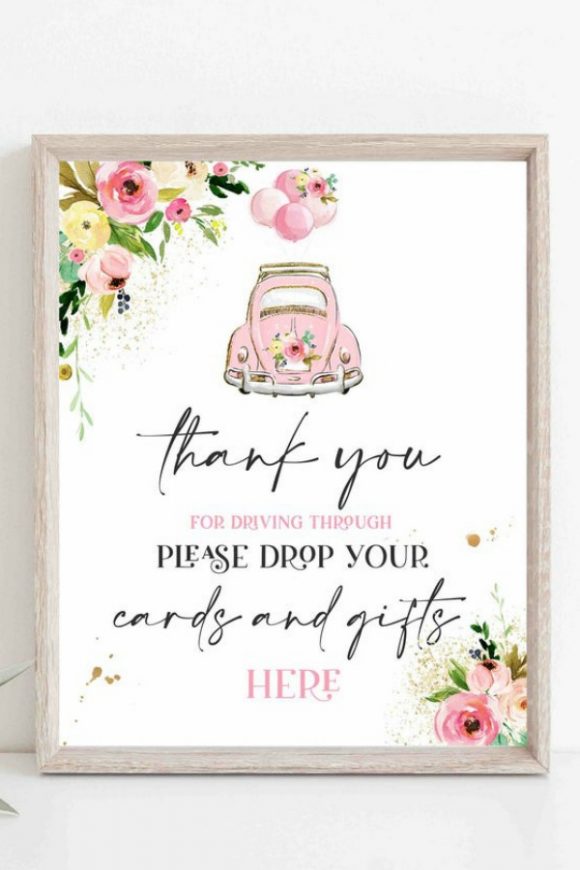 Show your appreciation by leaving out some lovely party favors that your guests can collect and take back home with them.
Let everyone know that they can help themselves to a party favor by placing this sign beside them.
Attach this gorgeous party favor tag to each party favor to show your love.
You couldn't wish for a more adorable tag.
The illustration of the safari animals in their cute little masks will melt your heart!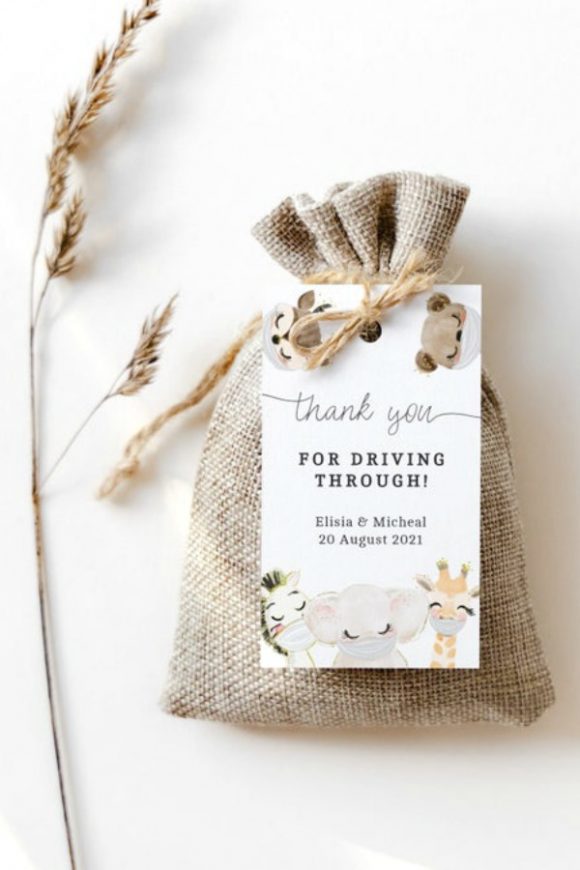 If you're planning a diaper raffle you are going to love these gorgeous pink tickets.
A diaper raffle is a great activity that you can still have despite social distancing.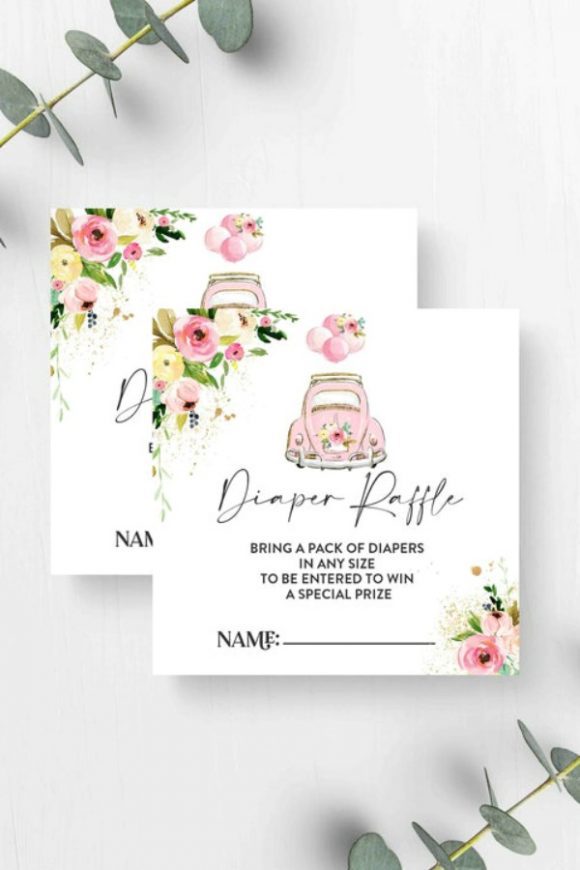 Create wonderful memories of your baby shower by taking photos of each one of your guests in their car with this stunning photo booth frame.
You can bet you'll have a bunch of lovely photos to look back on!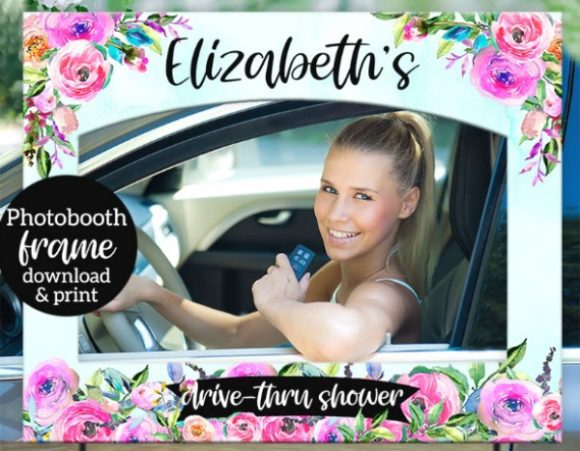 Some of these links are affiliate links. If you click and make a purchase, we may make a small commission at no cost to you.

MORE POSTS LIKE THIS YOU'LL LIKE:
Need more ideas and free printables?