Kids love watching the Paw Patrol pups and all their adventures with their friend Ryder, so it's only to be expected that Paw Patrol parties are such a big hit with both boys and girls.
If you've a little Paw Patrol fan at home, then you won't want to miss our 12 best Paw Patrol party supplies!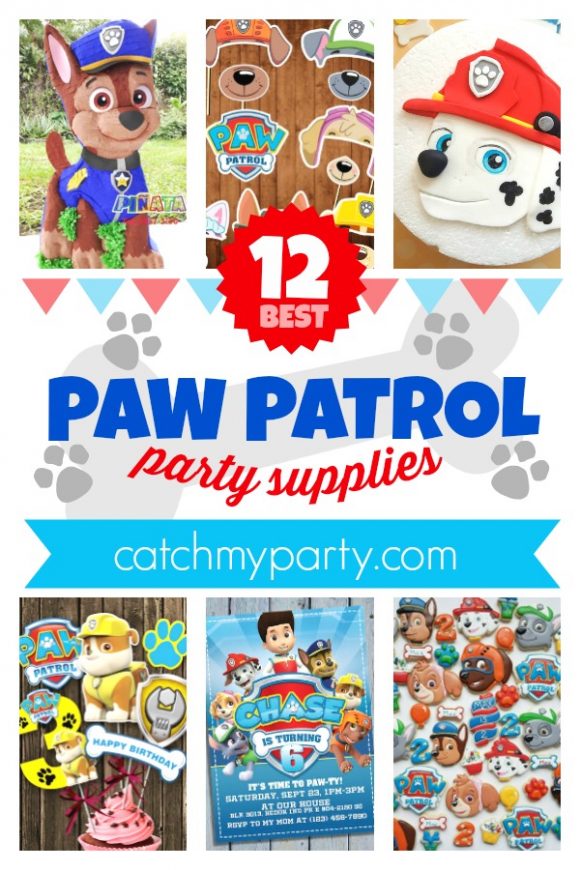 We've found ideas for Paw Patrol invitations, cake toppers,  photo booth props, Paw Patrol cookies, decorations, and so much more!
Take a look for yourself!
 Take a Look at the 12 Best Paw Patrol Party Supplies!
Start off your celebrations and get kids excited about your party with this fun Paw Patrol invitation.
The whole gang is here ready for a new adventure. We love that you can personalize it with your child's name on the Paw Patrol logo!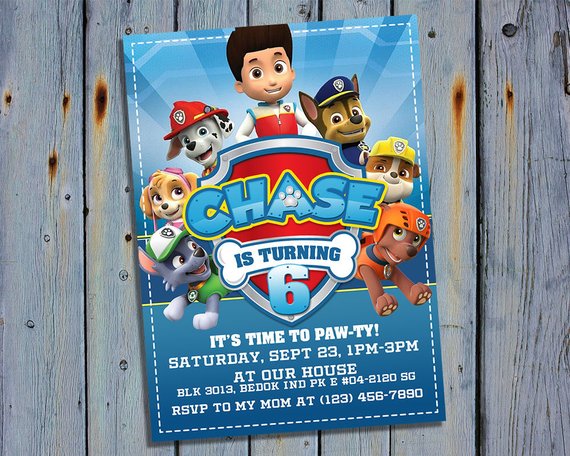 A chalkboard poster is an awesome way to mark all the milestones at the time of your child's birthday, such as their favorite show, book etc.
It's a great Paw Patrol decoration to hang on a wall or place on the dessert table at your birthday party. What is even cooler is that it doubles up as a wonderful keepsake to have in his or hers bedroom. You couldn't ask for more from a party decoration!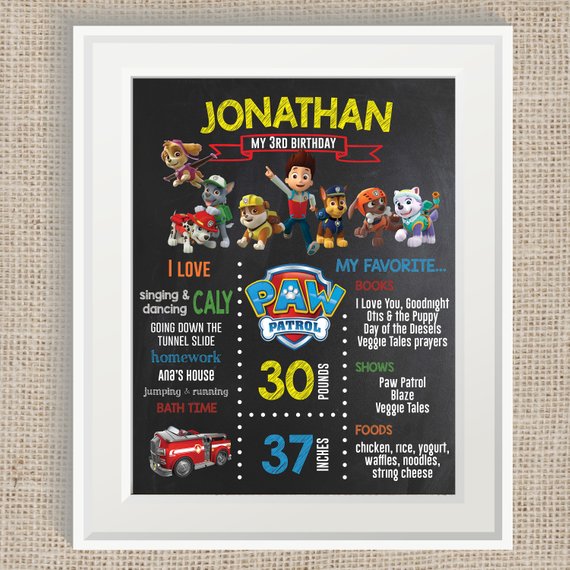 If your child is a Marshall fan, then you can't go wrong with a fantastic fondant Paw Patrol topper like this one.
Not only do you get this topper but the set also includes bones and paw prints so you can transform your birthday cake into an absolute showstopper!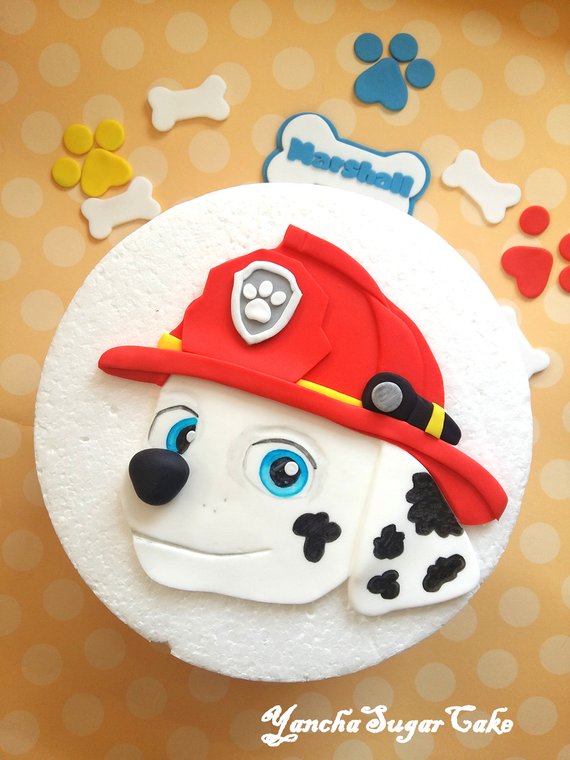 There is no need to spend too much time creating the perfect cupcakes for your party if you have these colorful Paw Patrol cupcake toppers.
The pack comes with a different topper for each pup that you can easily place on top of a store bought cupcake and your good to go. Done!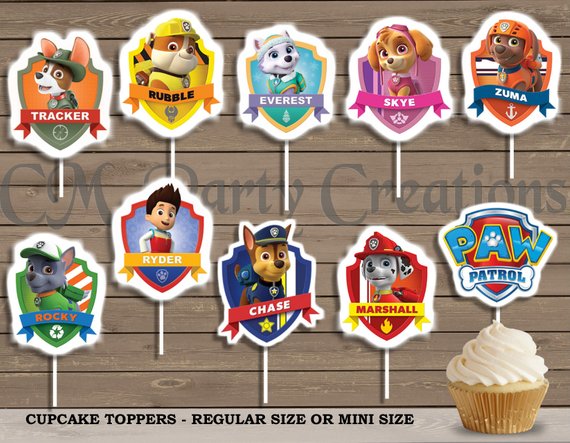 Kids love to bite into a fun sugar cookie and these Paw Patrol cookies are no exception!
How cool will a plate full of all the Paw Patrol pups, bones, paws, etc. on your dessert table? Awesome, right?!
There are so many Paw Patrol backdrops out there that it can be tough picking out the best one.
This one, however, has everything you need. It includes Ryder and all the pups, and you can even personalize it with your child's name and age. The perfect Paw Patrol decoration for your dessert table!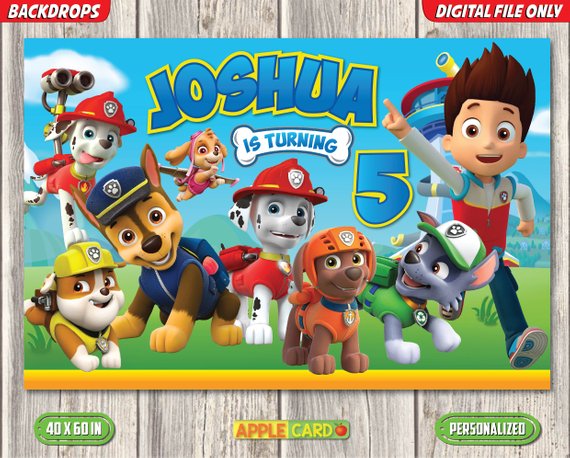 You don't want to miss this amazing Paw Patrol centerpiece. You can either get one for each pup or just of your child's favorite one.
The set comes with various images, such as the pup, a badge, a paw print, a "happy birthday'" bone and a number (depending on your child's age). Stick them all in a vase and you've got yourself a fun centerpiece!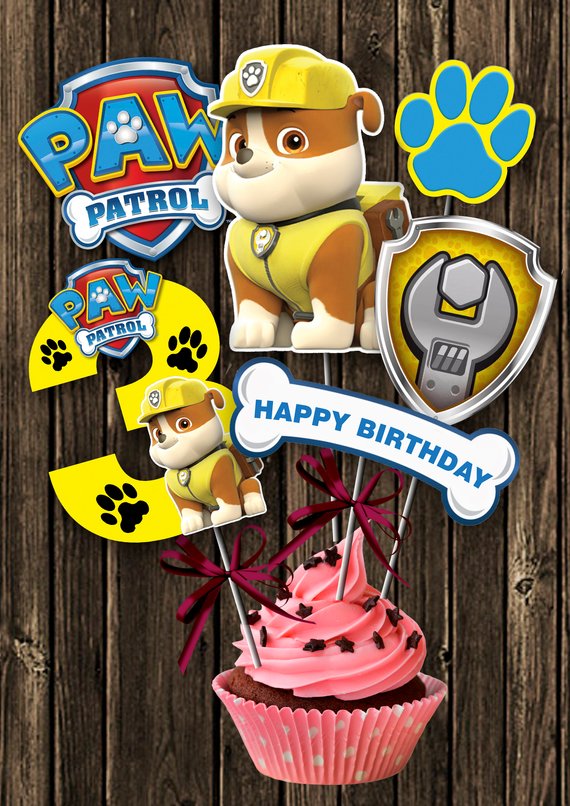 Kid's love that part of the party when they finally get to smash the piñata to bits and see all the delicious candy fall from the skies.
This Chase piñata is so much fun and is an awesome Paw Patrol party decoration! I'm already feeling sorry for poor old Chase!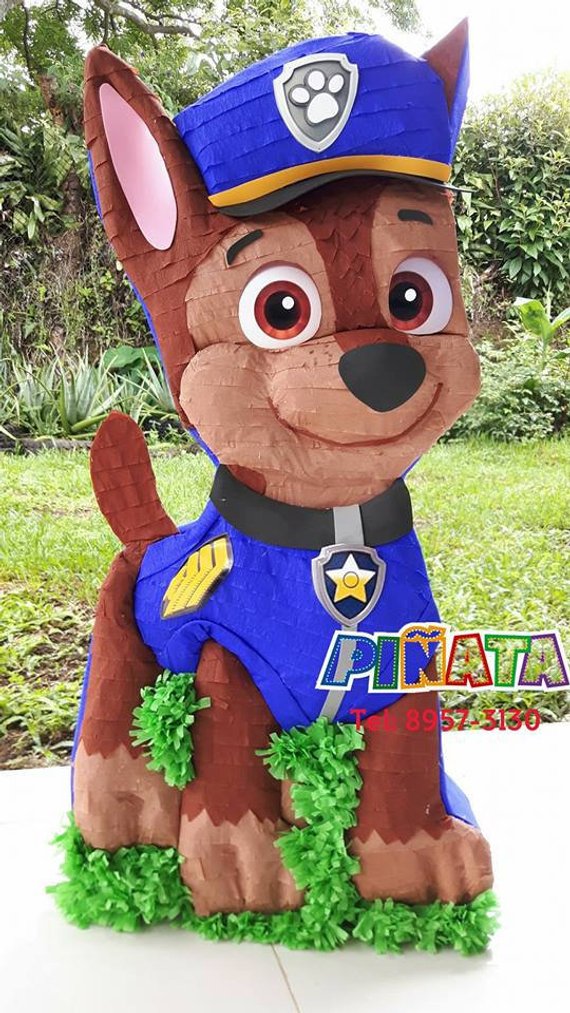 While going through Paw Patrol party supplies we came across this cool raglan Paw Patrol t shirt.
Have it personalized with his or her name and age, and you'll have yourself the best birthday outfit for a Paw Patrol birthday party!
Create fun memories by having your guests fool around with these excellent Paw Patrol photo booth props.
You're going to love looking back at the photos of each child disguised as their favorite pup!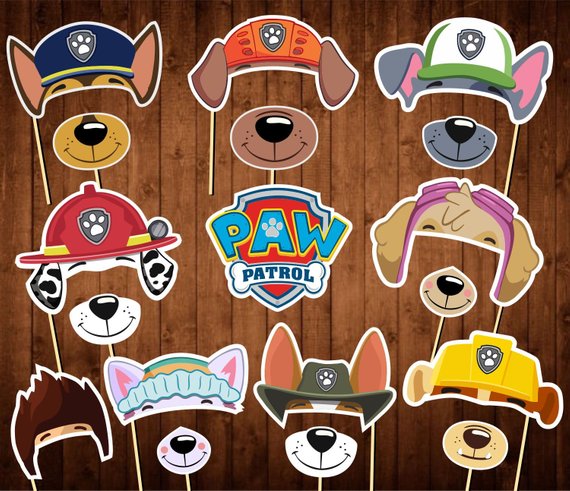 If you're looking for a fun Paw Patrol party game, then how about this pin a badge on a pup?!
It's an awesome way to keep your guests entertained.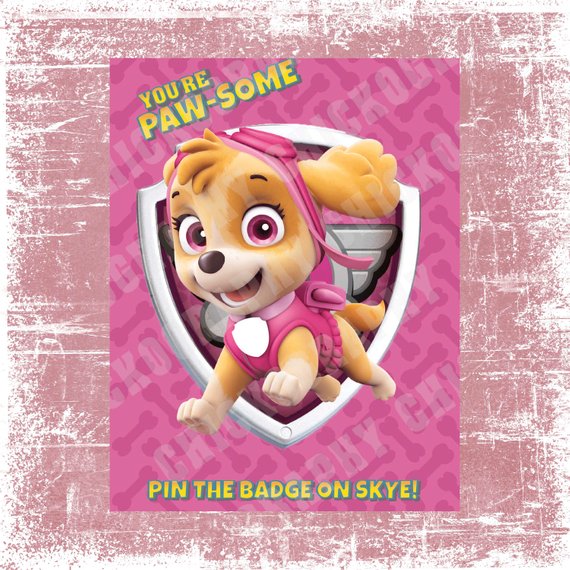 To finish off our Paw Patrol party supplies list, we have the best Paw Patrol party favor tag to add to a doggy bag that you can fill with wonderful goodies for your guests to take home!
The set comes with a label for each pup so that everyone can go home with their favorite one!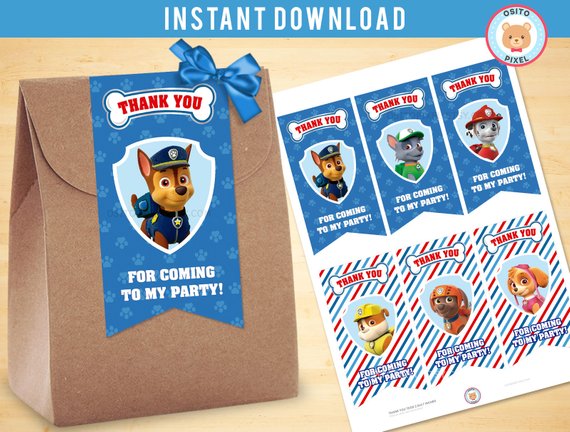 Need more Paw Patrol party ideas?
For more inspiration, check out all the stunning Paw Patrol party ideas on our site, and check out these Paw Patrol party supplies from vendors with listings on Catch My Party!
**Some of these links may be affiliate.