Frozen 2 is loved just as much as the first Frozen movie and Frozen 2 parties are equally as popular!
Young girls just can't get enough of them, especially during the fall and winter.
To help you plan a Frozen 2 birthday party fit for a princess we have rounded up the 14 most magical Frozen 2 party supplies we could find.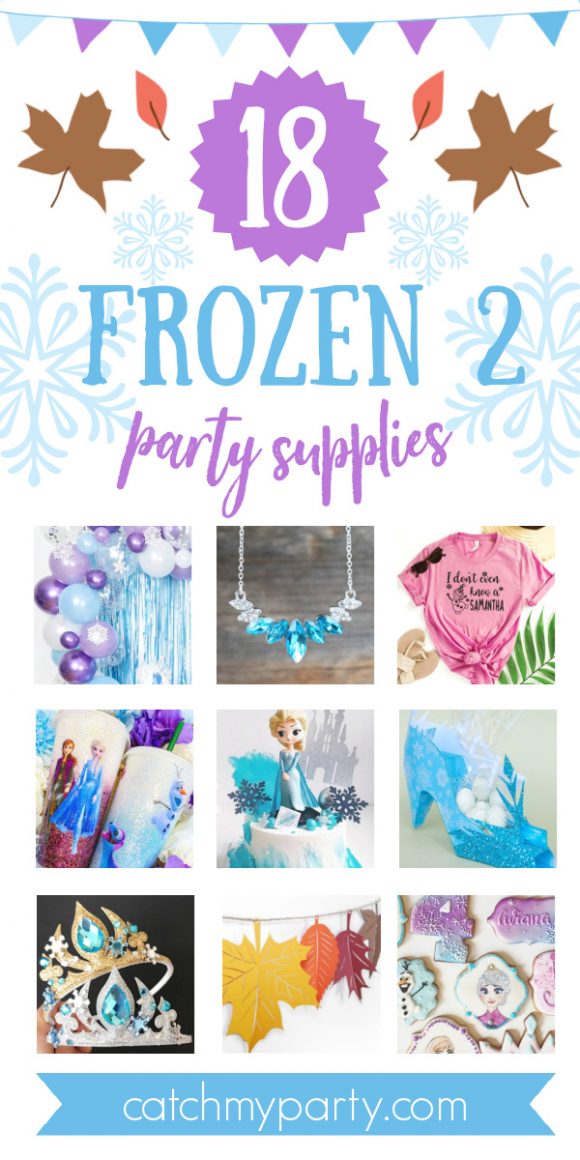 We've so many wonderful Frozen 2 party supplies for you to choose from.
We've ideas for a Frozen 2 cake topper, a stunning balloon garland, some Elsa crowns, a mix of Frozen cookies and so much more!
I can't wait for you to take a look!
Take a Look at the 12 Most Magical Frozen 2 Party Supplies!
How about celebrating your child milestone moments with one of these fun Frozen 2 chalkboard posters?
It's an awesome way to keep track of those special moments that you won't want to forget:
Not only can you use it to decorate your party, but you can and even use it to decorate a bedroom wall.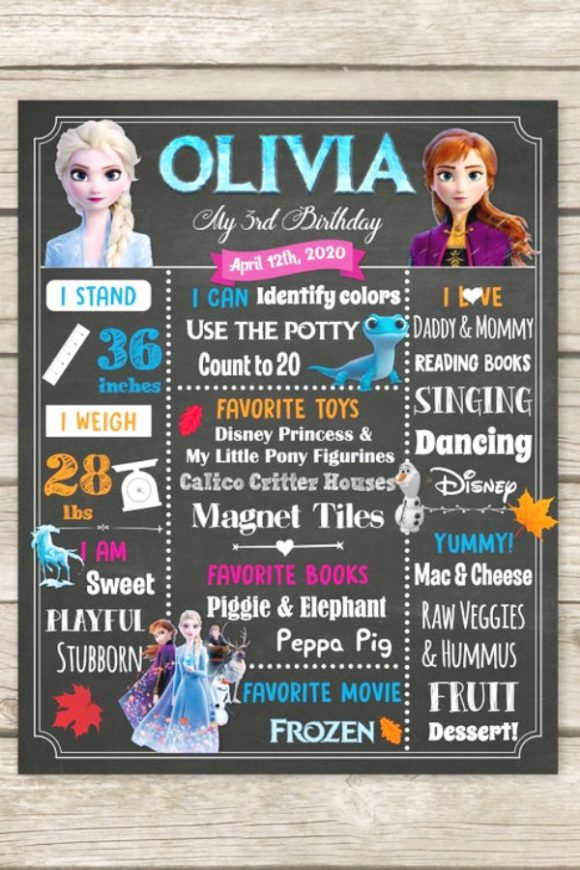 A birthday cake is always a big deal at a party so how about creating a show-stopper of a cake with this fabulous Frozen cake topper?
Place this 15.1″ Elsa on your cake, along with the 4 fondant snowflakes to create an eye-popping birthday cake that is sure to delight.
Check out more Frozen birthday cake ideas!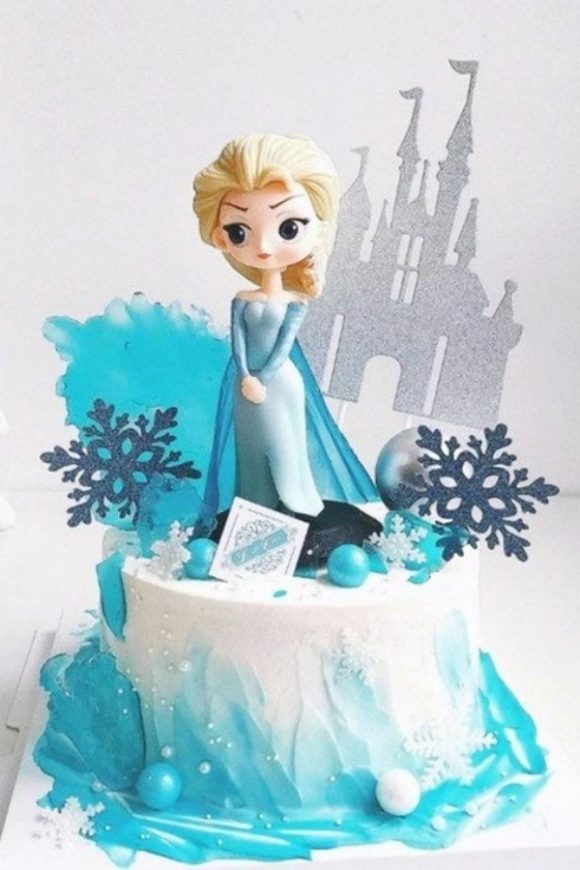 These magical pastel sugar gems are the perfect addition to place on the birthday or even the cookies or cupcakes.
Each one of the four gems represents an element such as water, earth, wind, and fire.
These are spirits that rule over the enchanted forest in Frozen 2.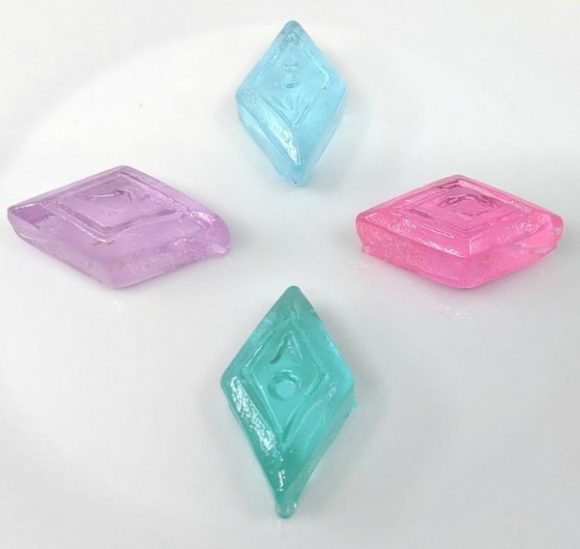 Cookies are always a bit hit at parties and this mix of Frozen cookies is unbelievable!
So much love is poured into each one of these beautifully drawn illustrations.
Your guests will have a hard time picking one to take a bite out of.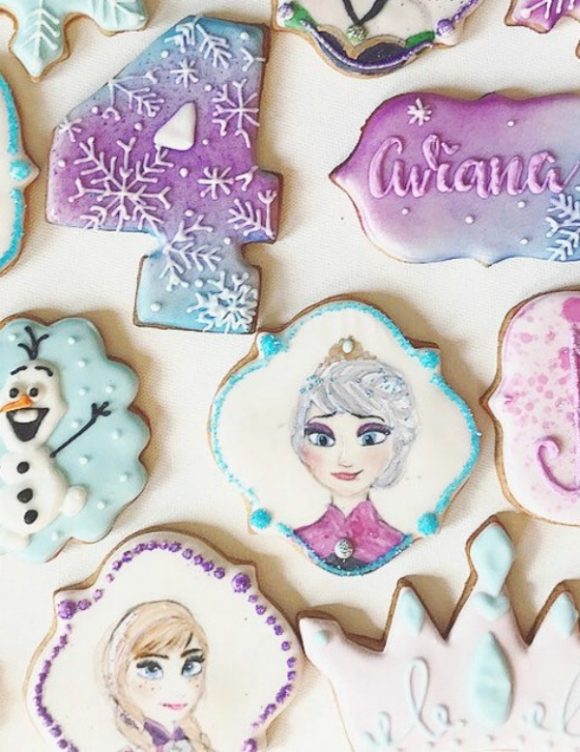 Sprinkles make everything so much better and these snowflake sprinkles are just what you need to add that Frozen touch to all your party food.
Sprinkle them over cupcakes, or add them to the birthday cake for extra decoration. You can even dip pretzels in chocolate and then sprinkle these over.
Don't miss these fabulous Frozen party food ideas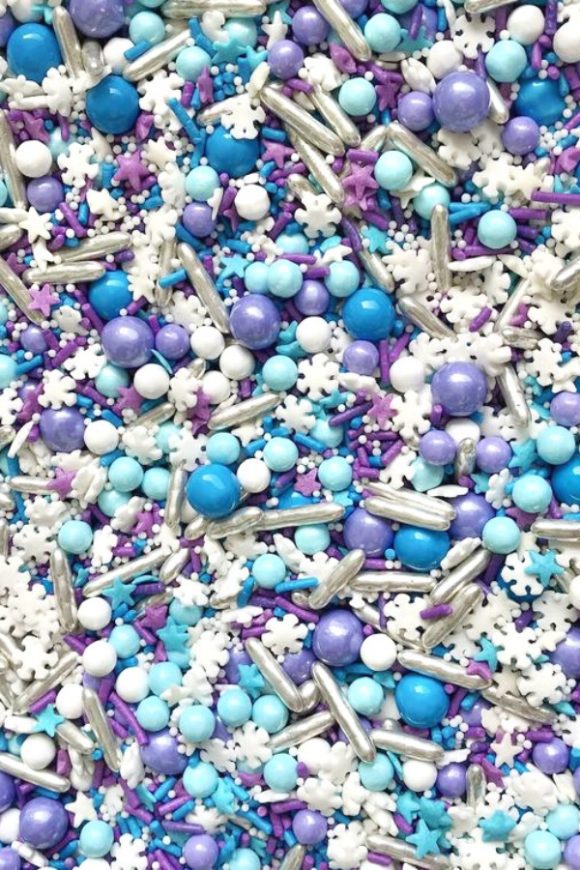 Balloon garlands are still the ultimate party decoration and a must-have at any party!
This gorgeous balloon garland in white, icy blue, and purple will look fabulous framing a dessert table and will surely make your party pop.
Love the scattered snowflakes throughout the garland. What a dream!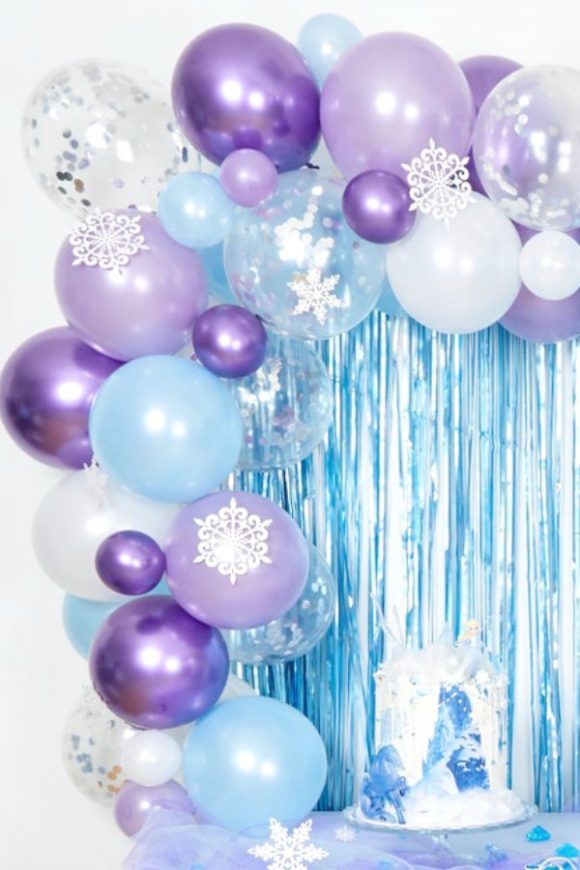 Frozen 2 takes place during the Fall and throughout the movie we see fall leaves flying about in the breeze.
This is why this fall leaf garland it a wonderful addition to your Frozen 2 birthday party, that carries through the theme perfectly
The fall leaves will give your party such a whimsical touch.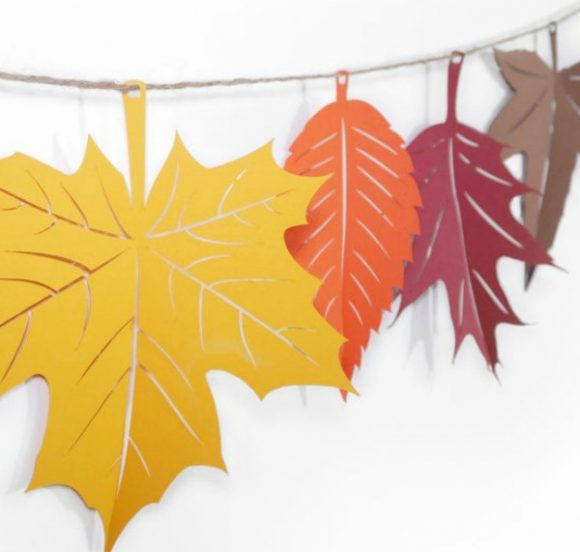 If you're looking for an awesome way to keep your guests busy who about a game of 'Pin the Nose on Olaf'?
All you need to do is print out this image of Olaf and a sheet full of carrot noses, that you'll need to cut out.
Place your Olaf image on a wall and let each of your guests have a go at trying to pin Olaf's nose in the correct spot while blindfolded.
The kids are going to have a blast. You can always count on Olaf for a good time!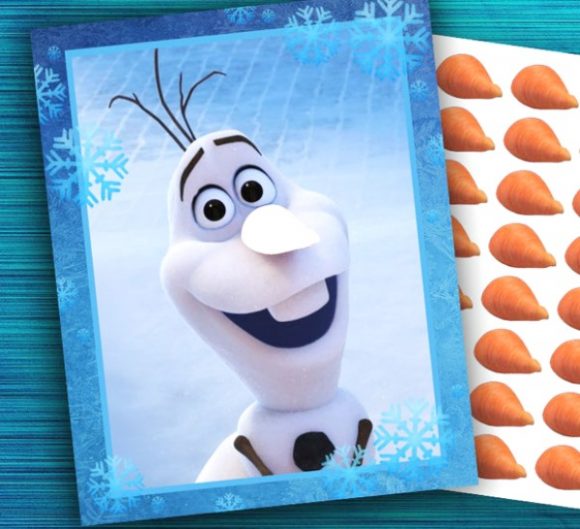 One of the most memorable moments in Frozen 2 is when Olaf calls out for Samantha as a joke, after calling out for his Frozen friends.
It's a humorous moment that has everyone laughing so this 'I don't even know a Samantha' t-shirt is a cool fashion accessory for a Frozen 2 party.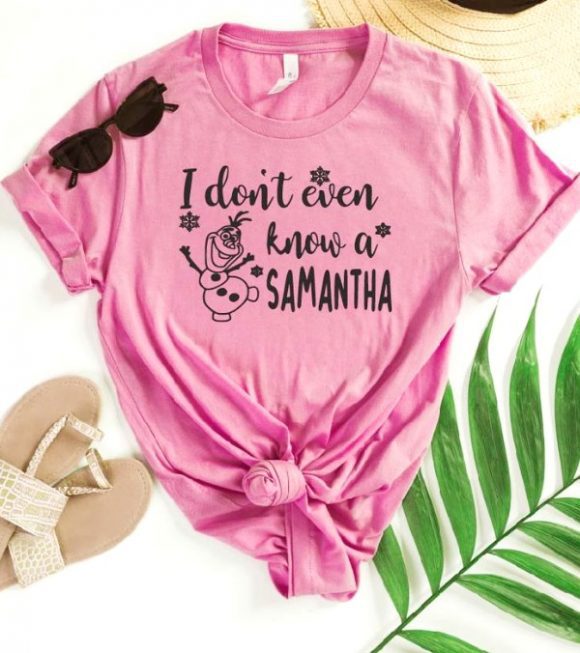 Photos booths are always fun and these Frozen photo booth props are just what you need to fool around with while having your photo taken.
Use them to make memorable moments of your party that you can later look back on and treasure.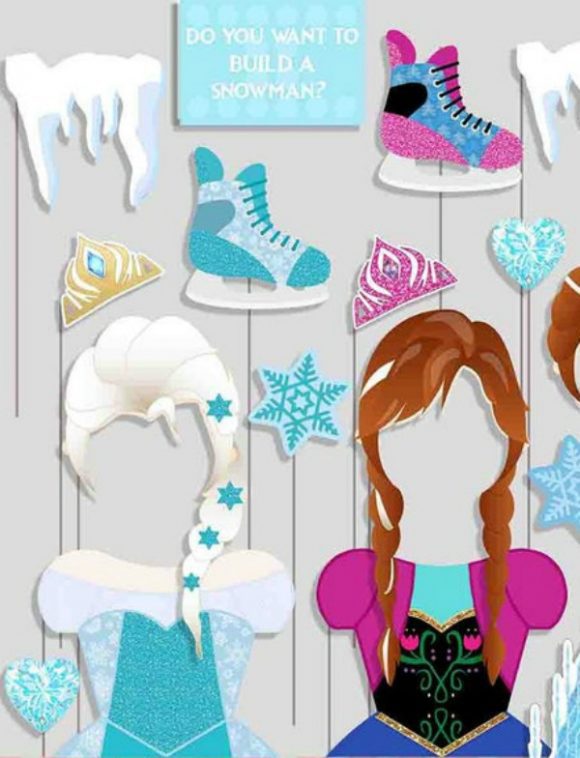 All queens need a crown and one of these will make a little girl's dreams come true and transform her into a real-life Elsa's.
These crowns also make a fantastic photo booth prop!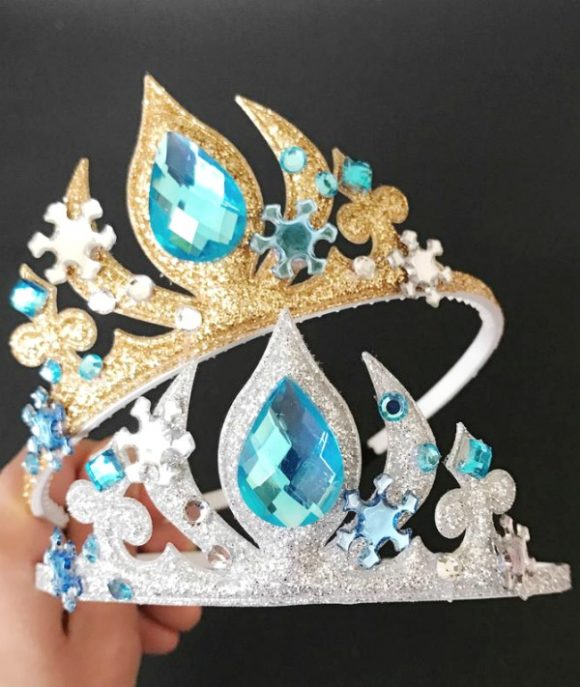 Finish the previous look with this gorgeous turquoise blue rhinestone icicle necklace.
It's the perfect Frozen 2 party favor and you will be sending home a bunch of happy little Elsa's.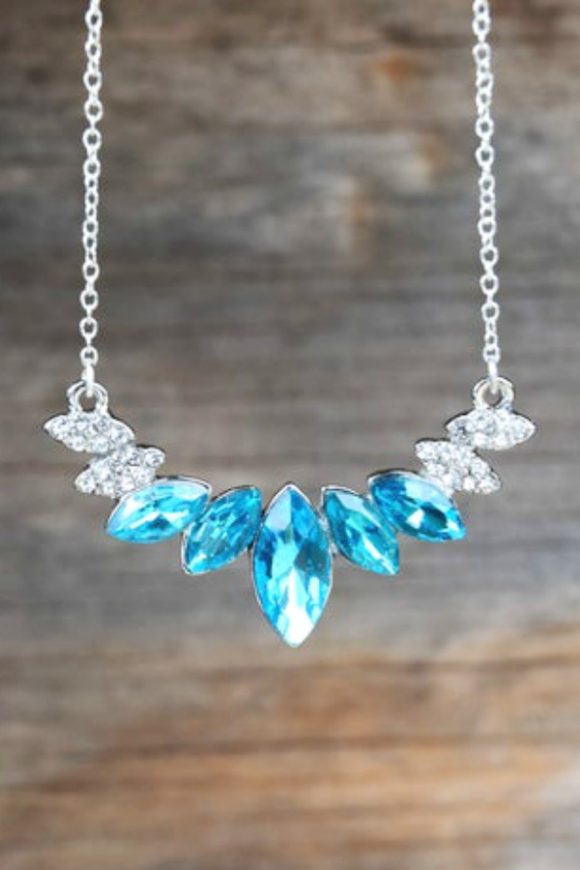 These glitter tumblers are such a cool Frozen 2 party favor.
You can choose one of two different colors. A purple one for Anna or a blue one for Elsa.
Gorgeous!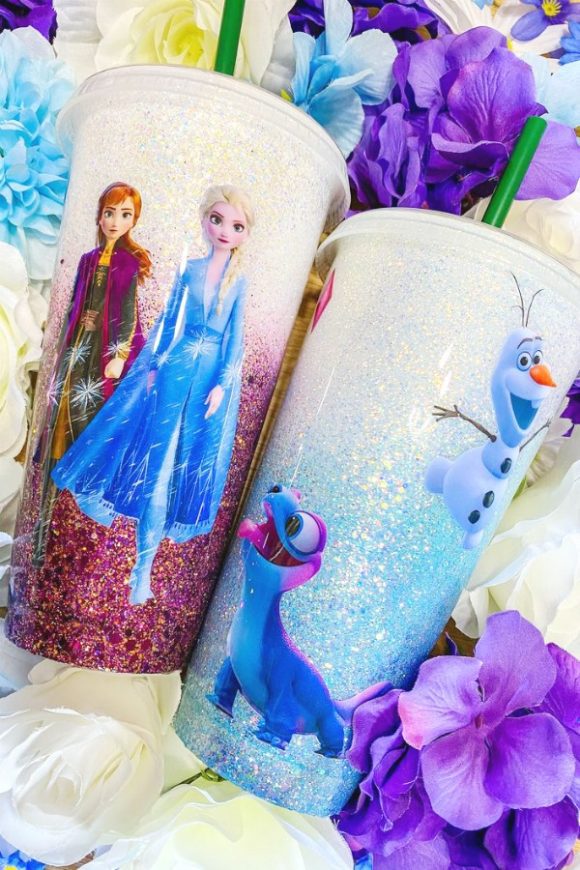 To finish off our list we have this stunning paper glass slipper party favor box that can be filled with candy or other goodies.
Imagine, just how impressive they'll look all set out on a table at your party!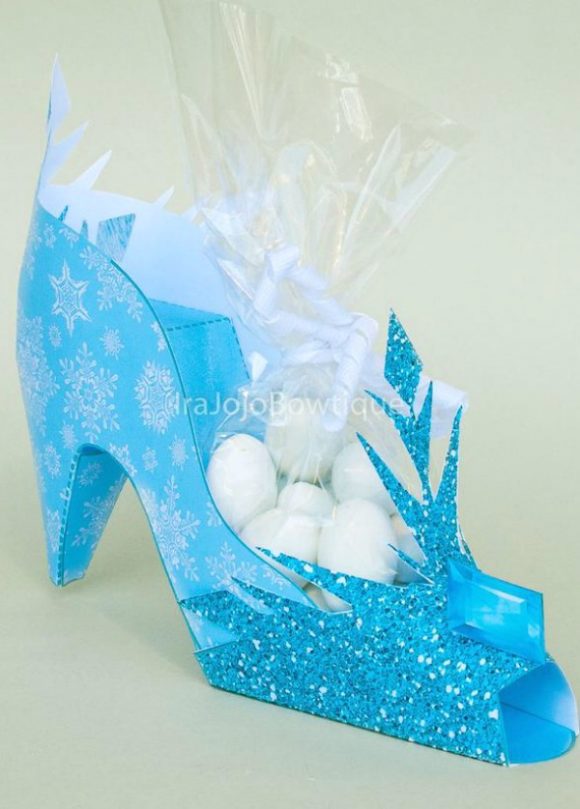 ** Some links are affiliate links.**
For more inspiration, check out all these gorgeous Frozen party ideas on our site, and check out these Frozen party supplies from vendors with listings on Catch My Party!


MORE FROZEN POSTS YOU'LL LIKE:

Need Frozen party ideas?