The week has flown by and again we've received more amazing parties.
Don't miss the beautiful tea party baby shower with the most amazing table settings.
The other parties I've pick are equally as impressive and so inspirational.
Enjoy…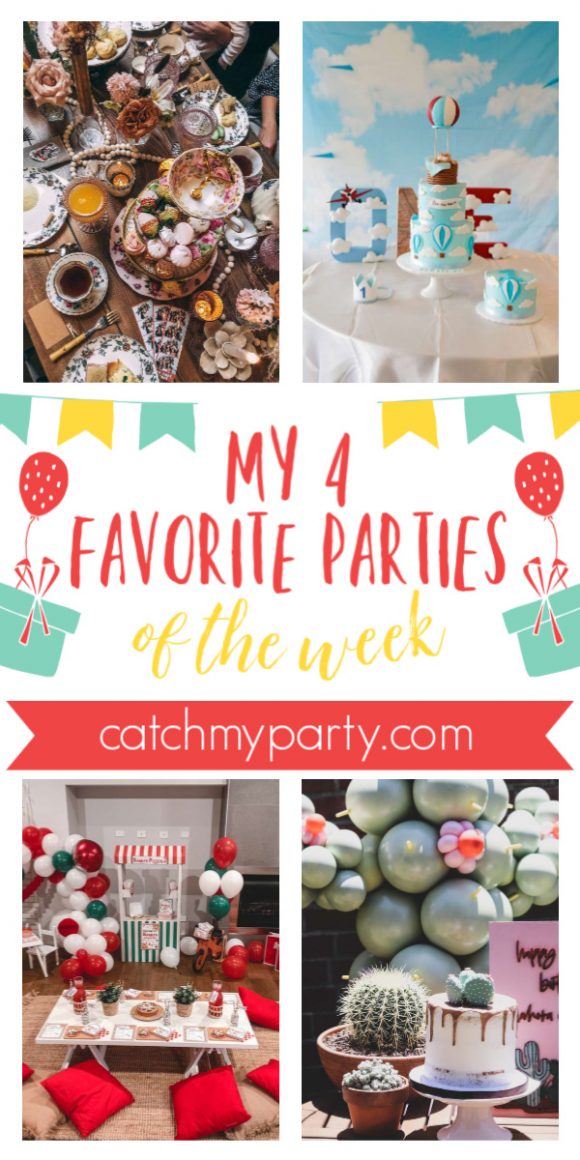 Check out my 4 favorite parties below:
My favorite parties this week include a fabulous tea party baby shower, a wonderful hot air balloon 1st birthday party, an awesome pizza parlor birthday party, and a cool cactus birthday party.
Party 1: High Tea & Tattoos Baby Shower
Nicole Ashley's Floral High Tea Baby Shower
MY FAVORITE PARTY DETAILS:
The impressive floral decorations
The sweet teacup place cards
The fabulous table settings and amazing chandelier

Party 2: Hot Air Balloon 1st Birthday Party
Cynthia N 's One-der away & going the Distance for Atharv's 1st Birthday
The amazing hot air balloon decoration made with balloons
The stunning tiered birthday cake decorated with clouds and topped with a fabulous fondant teddy in a hot air balloon
The pretty cupcakes with fondant hot air balloons

Party 3: Pizza Parlour Birthday Party
Carly S' Sammy's Pizza Parlour
The wonderful red, green and white balloon decorations
The awesome table settings with comfy floor cushion seating
The fun pizza parlor party food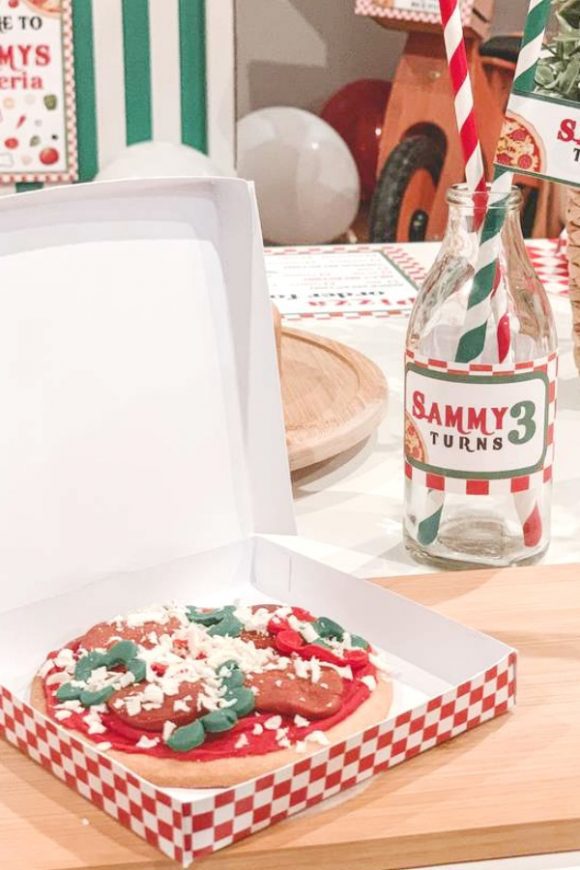 Party 4: Cactus Birthday Party
Victoria G's Modern Cactus Backyard Birthday
MY FAVORITE PARTY DETAILS:
The fantastic cactus balloon decorations
The gorgeous drip birthday cake topped with cactus macarons
More parties in these favorite party themes:
If you are a blogger or entrepreneur, definitely check out my new podcast!
It's called The Blogger Genius Podcast, where I interview successful bloggers and industry experts to find out what's working now in online business. You will learn a ton so please subscribe now!!