If you're planning a Quinceanera for a special girl, you won't want to miss these 13 impressive quinceanera party supplies!
Quinceañera is the name given to a Mexican girl's 15th birthday. It is both a religious and a social event where people come together for a coming-of-age celebration to mark a girl's passage into womanhood. It is a real milestone moment in the life of every Latina.
There are a number of key Quinceañera traditions that are followed and that make quinceañera parties very lavish affairs.
If you are stuck on a theme be sure to take a look at our 12 most popular quinceanera party themes
Planning one can be a very big task, so whether you're aiming for a more intimate sweet 15 party or a complete blow-out quinceañera, we have rounded up the 13 most stunning quinceañera party supplies we could find to help you with all your preparation!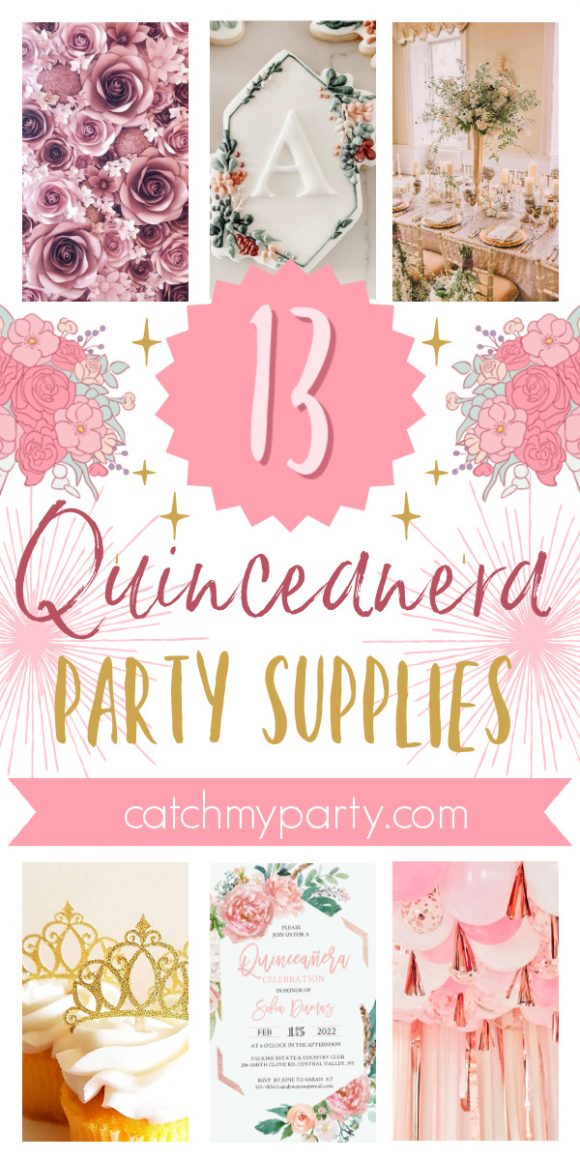 We've found ideas for quinceañera invitations, cake toppers,  party favor, cookies, decorations, and more!
Take a look for yourself…
The 13 Most Impressive Quinceañera Party Supplies!
Impress your guests even before your quinceañera celebrations have begun, with this lovely party invitation.
This geometrical floral gold rose invitation with beautiful calligraphy is sure to get your family and friends excited about celebrating this important date with you.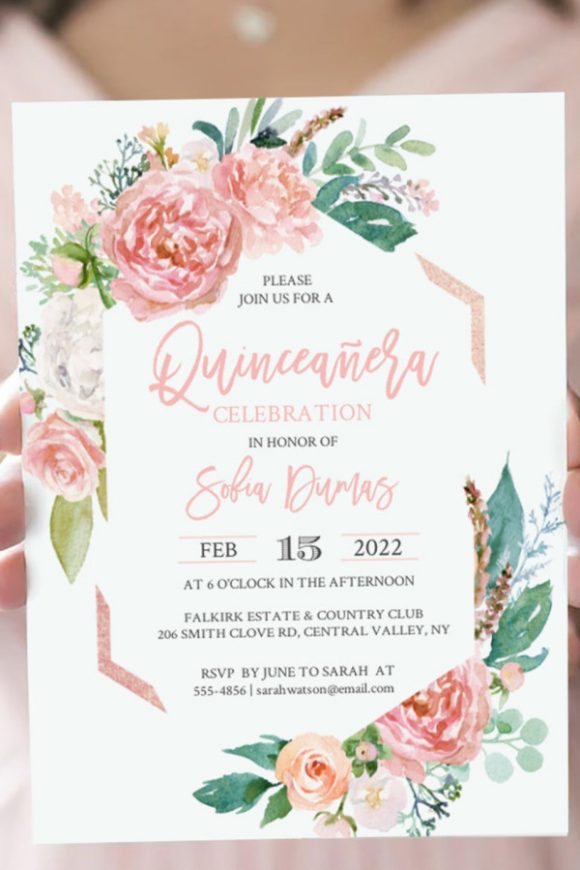 You don't need to spend a fortune to create a show-stopping birthday cake for your quinceañera.
Simply top your birthday cake with this fabulous sparkly gold topper to easily transform your plain frosted birthday cake into a masterpiece!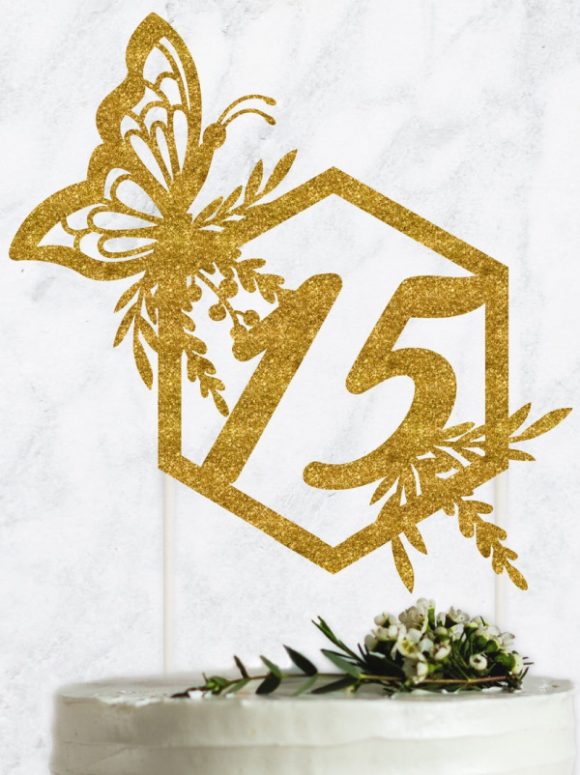 Add some sparkle and elegance to your cupcakes with these beautiful cupcake toppers.
These fabulous gold glittered tiara toppers are just what you need to magically transform your store-bought cupcakes into elegant ones!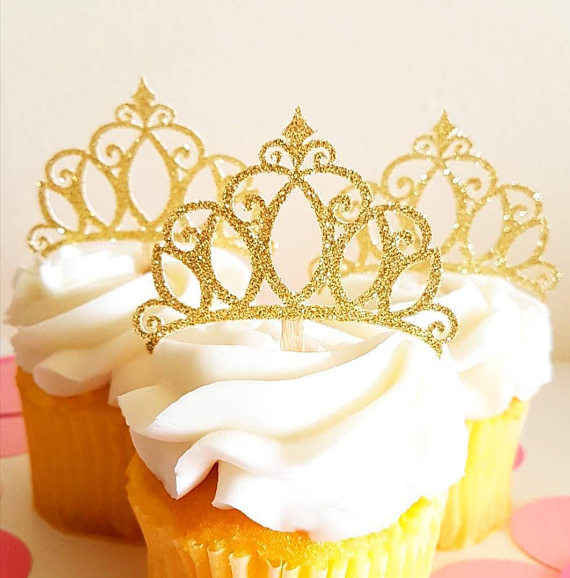 Cakesicles are the new cake pops, and these gold and pink ones are just what you need to add a good dose of chic to your quinceanera.
Decorated with some gold sparkles, gold pearls, and some pretty fondant roses, they are the perfect choice for your party.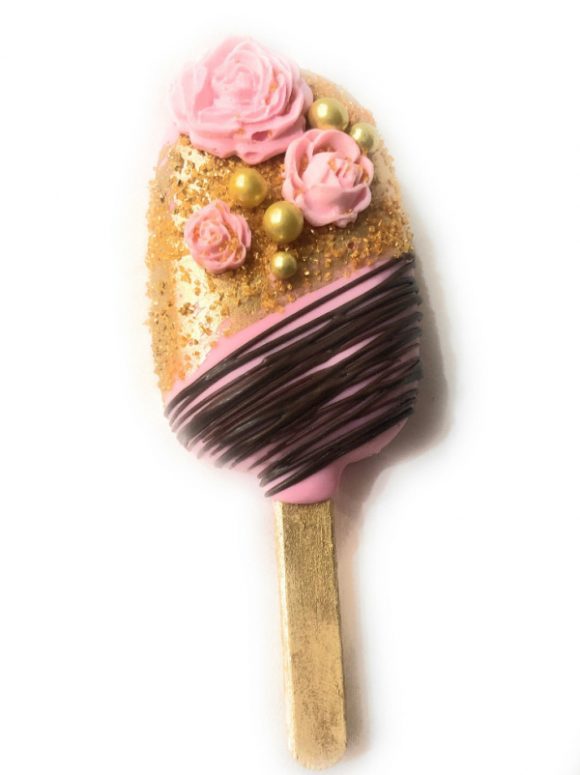 With so many quinceanera party food ideas to choose from these cookies will most certainly impress your guests.
Fill a plate with these elegant geometric-shaped floral monogram sugar cookies and watch your guests devour them in minutes.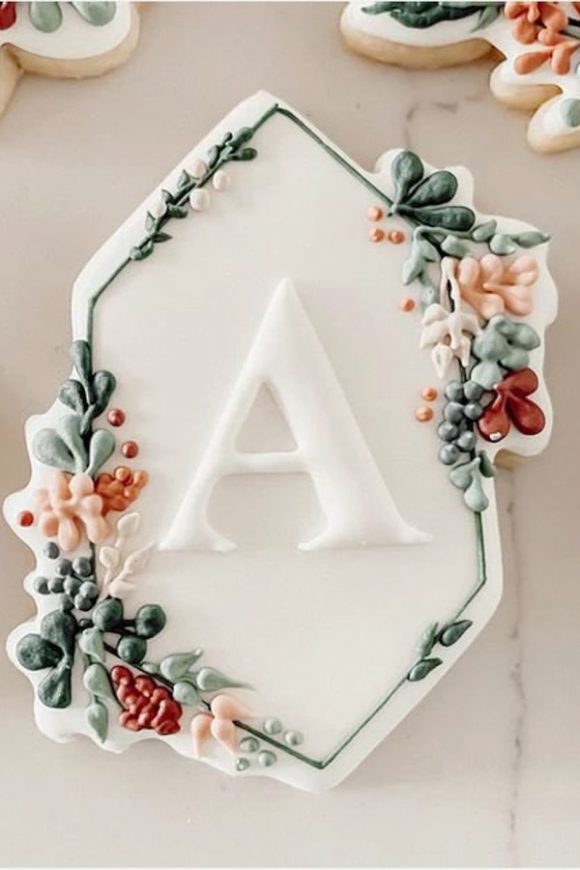 This rose-colored paper flower backdrop has to be one of the most amazing quinceanera party decorations out there.
Imagine just how beautiful it will look at your party. You could even use it as a photo booth backdrop.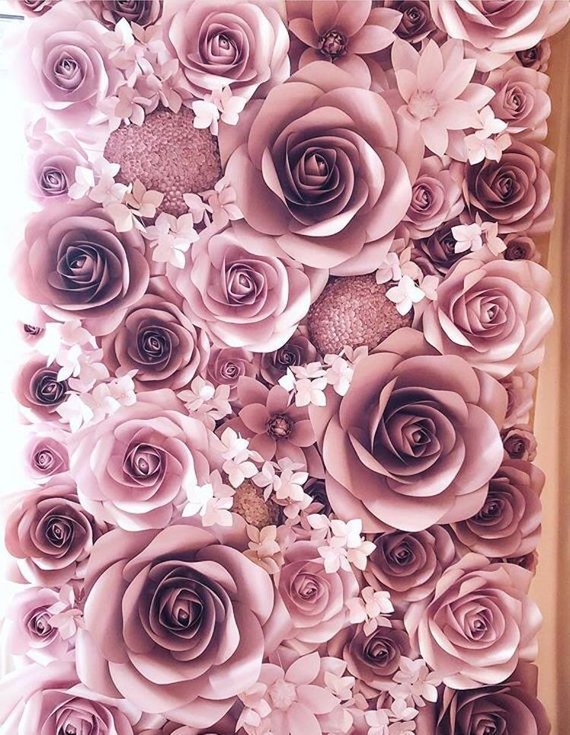 These rose gold ceiling balloons with tassels will make your party look absolutely incredible!
They are sure to take your party to new heights and add to it just the right amount of dazzle.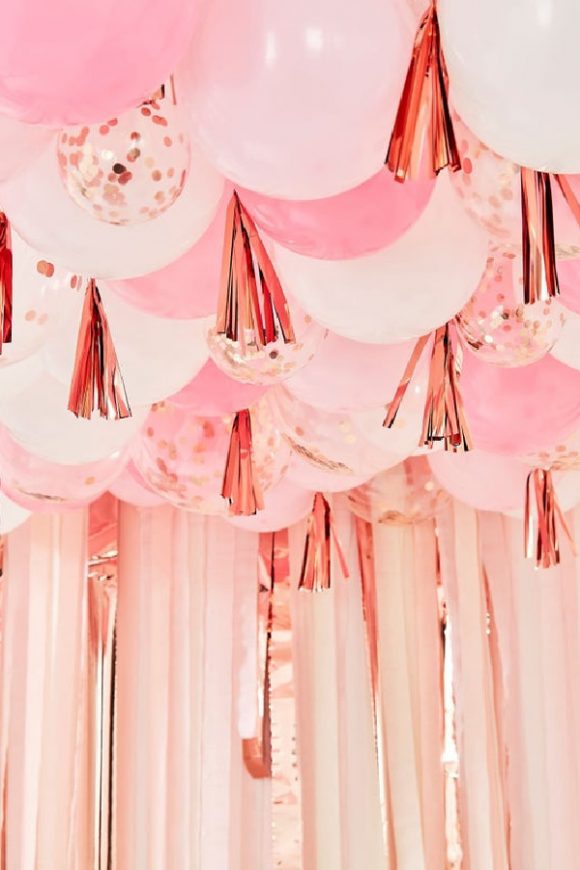 Look no further for the ultimate quinceanera party decoration.
This gorgeous sequin tablecloth will make your party ooze with sparkle. You couldn't dream of a more impressive setup.
Get ready to be blown away by these stunning pink ruffle chair covers.
They will add so much sophistication and grace to your party.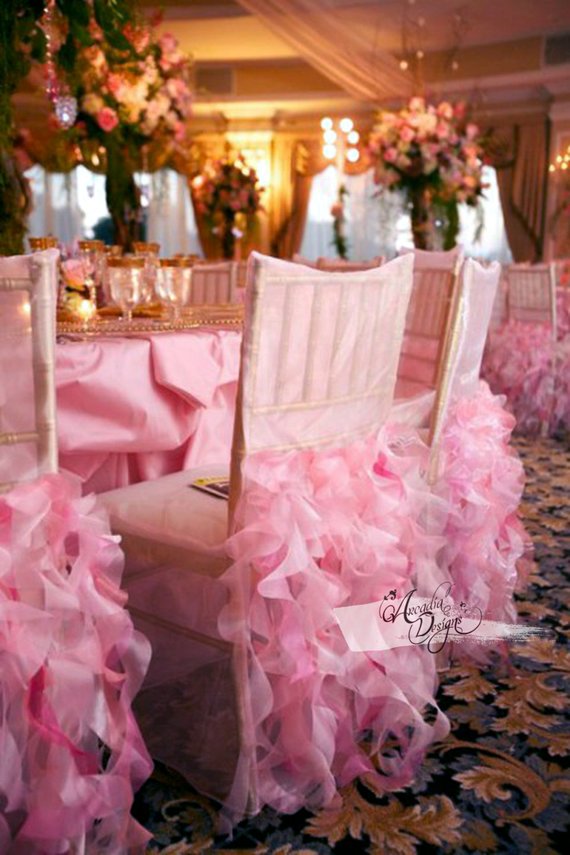 A kneeling pillow is an essential item at a quinceanera and is used for presenting you with your tiara, cross, bible, and/or a scepter.
It is a very significant moment of the ceremony and your pillow will be an important keepsake for you to treasure throughout your life.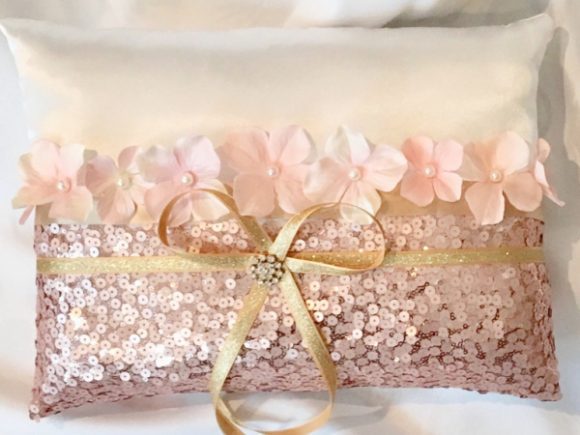 A wonderful idea for a Quinceanera is a guest book that will allow your friends and family to share words of gratitude and inspiration.
It's an amazing way to remember those who shared your special day with you and is a cherished keepsake.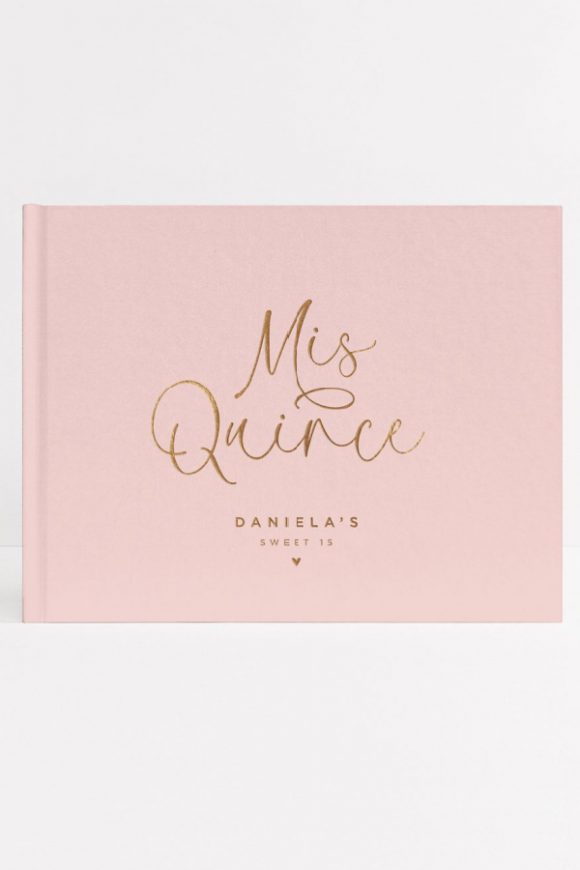 Take a look at the fun photo booth props we came across. They will definitely put a smile on everyone's face.
Create unforgettable memories by having your guests pose and play around with wonderfulquinceañera photo booth props.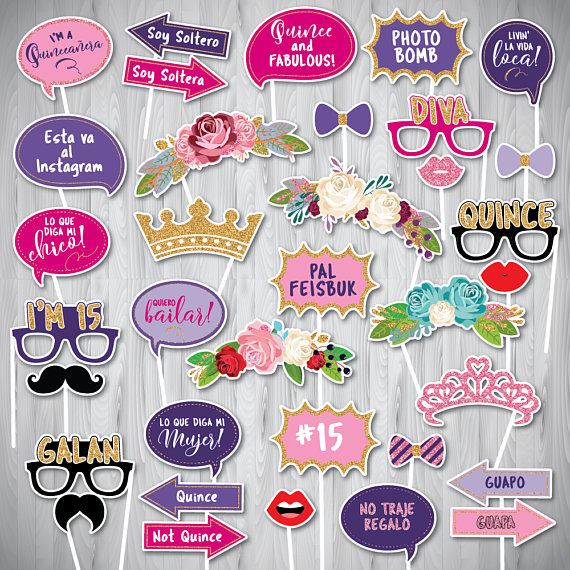 To finish off our list of the 12 most stunning quinceañera party supplies, we have found these beautiful quinceañera favors that will light your guest's hearts.
This pretty monogram matt glass candle, with bursts of leaves and buds, is such a wonderful gift for your guests to take home. It comes in a number of different scents and will look wonderful on a table, shelf or mantelpiece.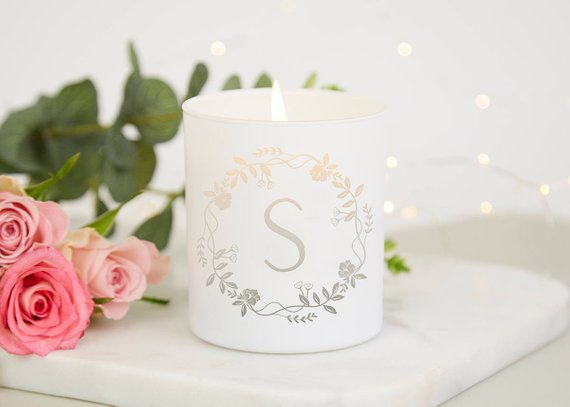 Need more girl party ideas and crafts?
For more inspiration, check out all the stunning quinceañera birthday parties on our site, and check out these quinceañera party supplies from vendors with listings on Catch My Party!
**Some of these links may be an affiliate.