I can not wait for the new movie, Mary Poppins Returns, to come out over the holidays.
I absolutely love the original movie and I treasure it dearly. Everything about it is practically perfect!
From Julie Andrews to the music, to the penguins… It's such a wonderful feel-good movie, that I feel like I'm 7 years old each time I watch it! So, while the new movie isn't out yet, sit down with a bucket of popcorn, and have a fun movie night watching the original with your kids.
You can bet Mary Poppins parties are going to be a massively popular in 2019, so to inspire you, we've rounded up the 12 best original Mary Poppins party supplies for the perfect party!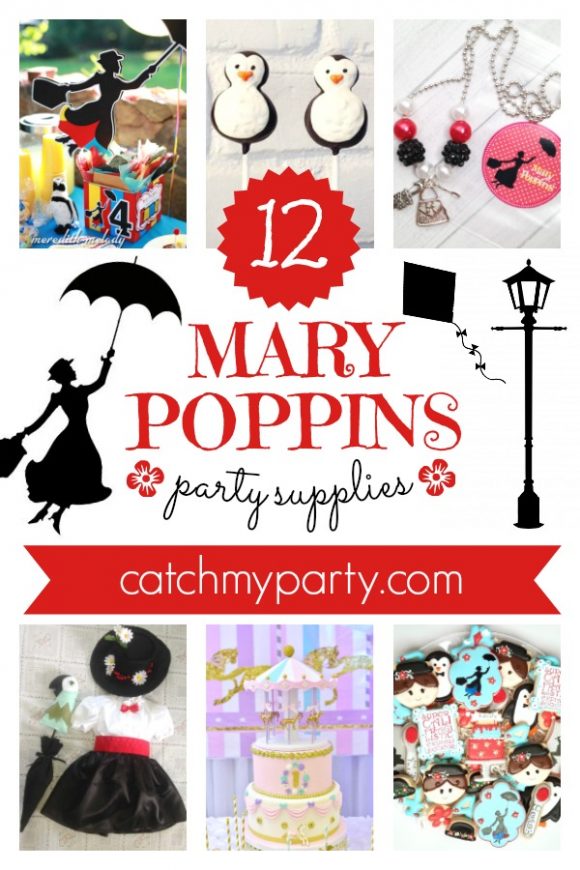 We've found ideas for a Mary Poppins invitation, a carousel birthday cake topper,  some Mary Poppins party favors, Mary Poppins cookies, penguin cake pops, and so much more!
The Most 12 Practically Perfect Mary Poppins Party Supplies!
Set the mood to your party with this gorgeous Mary Poppins invitation.
This invitation has everything you need… Mary Poppins flying in on her cool parrot umbrella, a fabulous London chimney skyline and some beautiful cherry blossoms.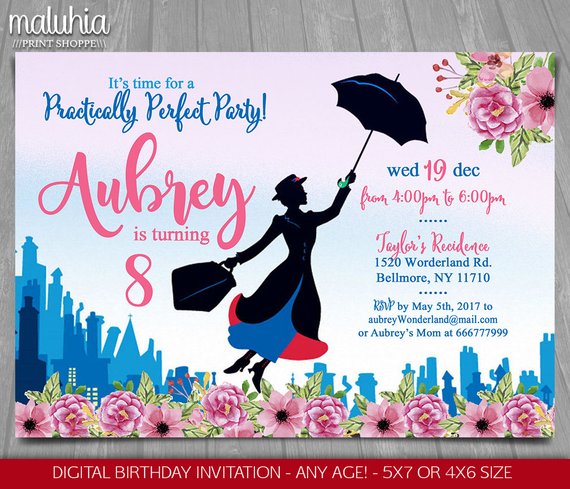 This carousel cake topper is Supercalifragilisticexpialidocious!!
This birthday cake will make you feel like you've jumped into one of Bert's chalk drawings and are in one of Mary Poppins adventures.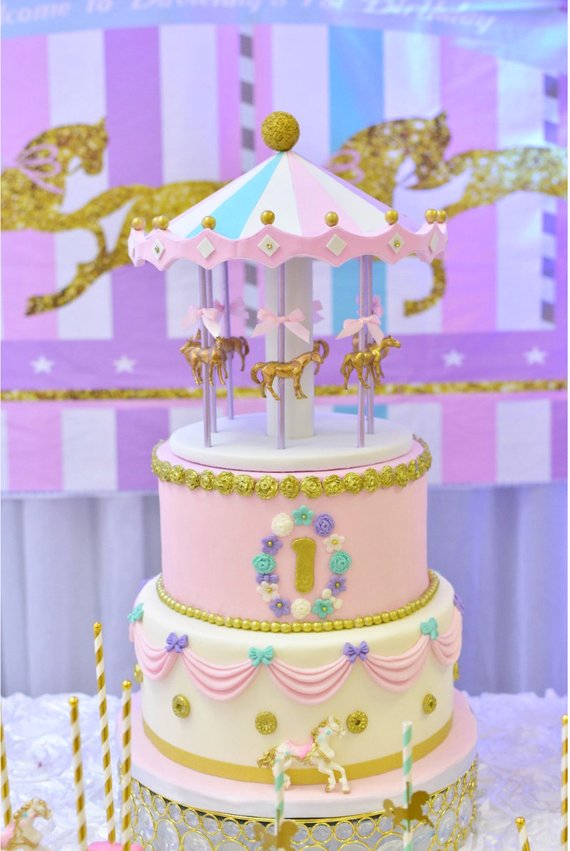 Your guests will  be singing "Let's go fly a kite" the second they set their eyes on these fun cupcakes.
These colorful kite cupcake toppers are so cute and totally fit in with the movie.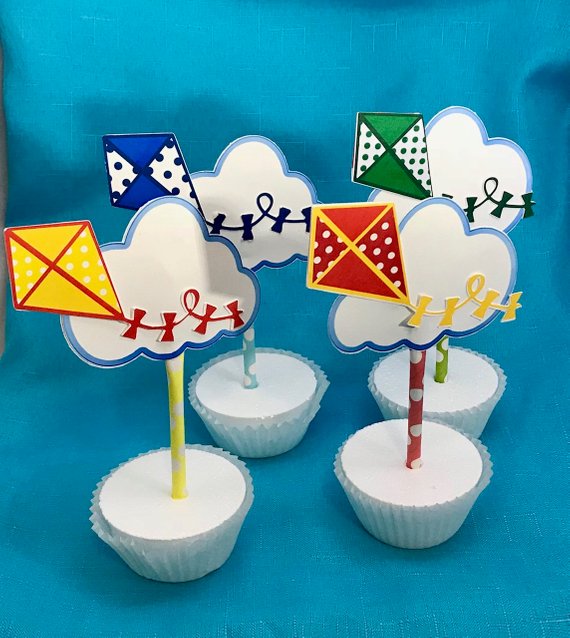 Can you believe how pretty this bunch of Mary Poppins cookies are?!
You'll find everything from kites, to penguins, to Mary Poppins hats, to even  spoonfuls of sugar and so much more! A different song will come into your head with each bite.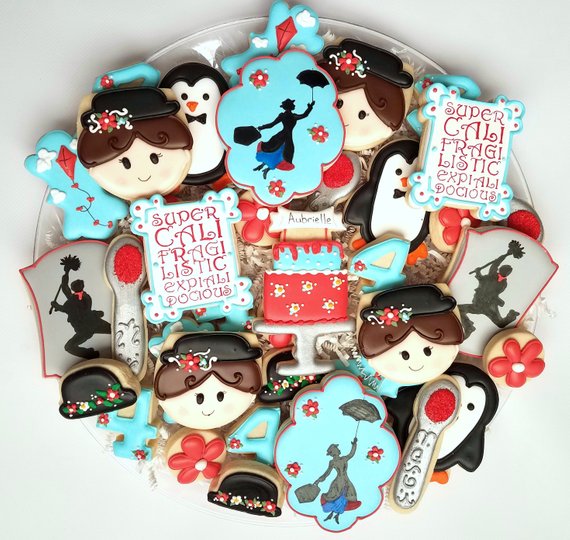 Who doesn't love the scene of the dancing waiter penguins? It's one of my favorites in the movie.
So, how cool are these penguin cake pops for your Mary Poppins party?!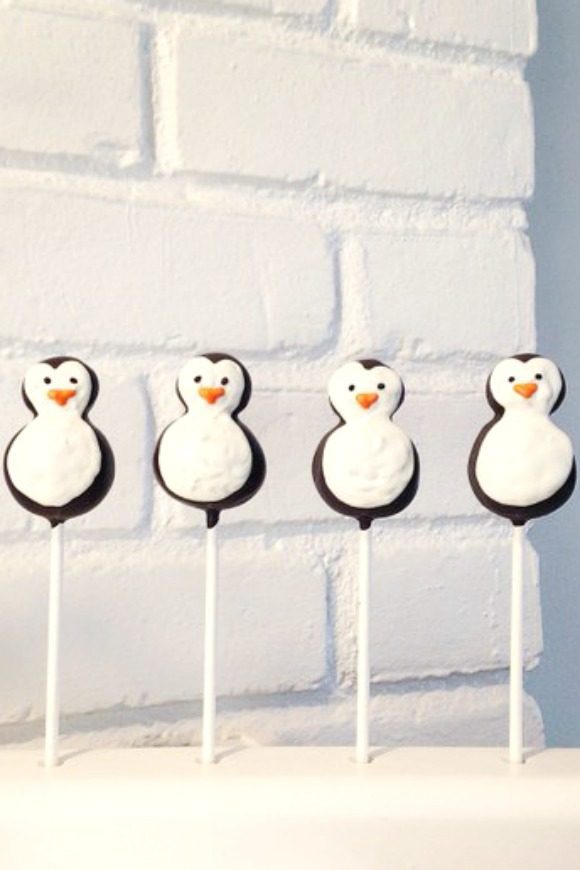 As you know, Mary Poppins visits the Banks family who live on Cherry Tree Lane.
So what could be prettier then applying these cherry blossom illustrations to the wall behind your dessert table and using them as a backdrop?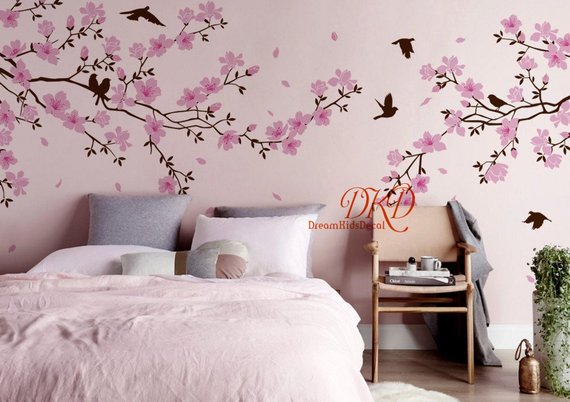 Don't miss this fantastic Mary Poppins centerpiece.
This image of her flying off on her parrot umbrella is so iconic that you've just got to have this fun party decoration at your party.
Another scene in the original Mary Poppins movie that really blew my mind when I was a child, was the tea party on the ceiling with uncle Albert. I would dream of being able to laugh so much that I could fly. It's such an amazing idea.
So, how about hosting a tea party at your Mary Poppins party with these gorgeous vintage paper tea cups? They are so incredible!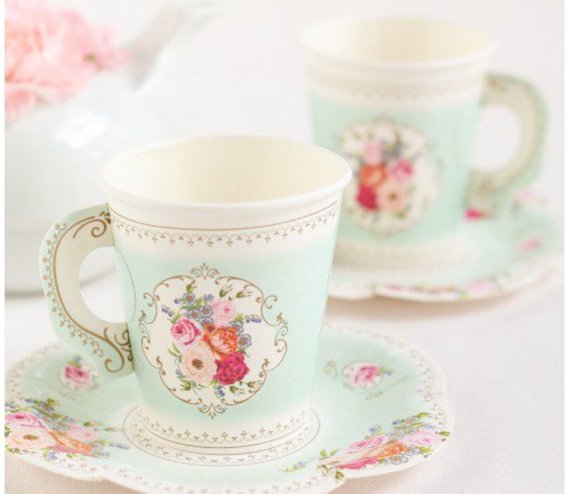 Your daughter is going to love to dress up as Mary Poppins and have her own adventures on her birthday.
This Mary Poppins outfit has everything you need to make her feel like she's in the movie. It even comes with her iconic hat and parrot umbrella!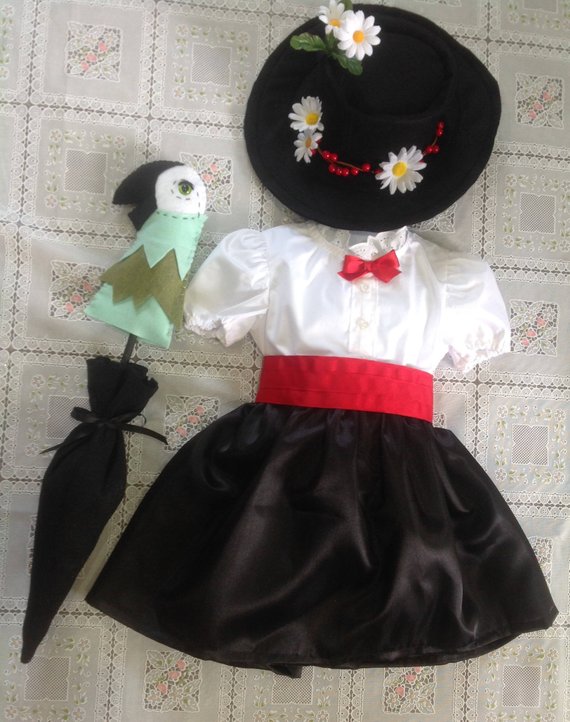 Kids love bashing pinatas to bits at parties and catching as much candy as humanly possible.
This penguin waiter pinata is awesome and doubles as a great party decoration too!

Grab a camera and take a bunch of photos of your guests fooling around with these fun May Poppins inspired photo booth props.
Imagine just how much they'll have and what a great bunch of photos you'll be able to take.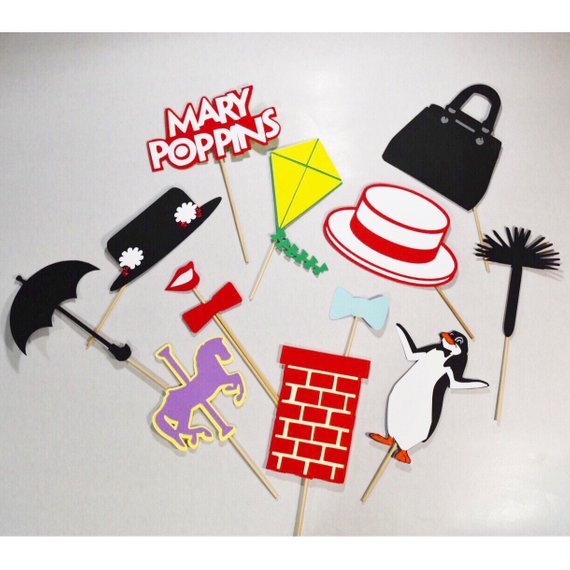 Send you guests home with a smile on their face and this beautiful Mary Poppins necklace around their neck.
The umbrella, spoon and carpet bag charms are the perfect party favor!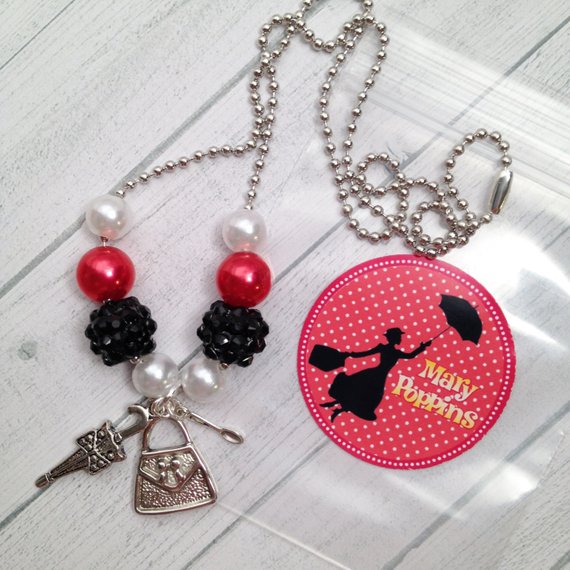 For more inspiration, check out all these amazing Mary Poppins parties on our site, and check out these Mary Poppins party supplies from vendors with listings on Catch My Party!
Some of these links may be affiliate. If you click and buy, we might make a small commission at no cost to you.
Need more Girl birthday party ideas?