And she is Zooey Jones from Brooklyn, NY!
Last night in New York City, Padma Lakshmi and Sterling Vineyards hosted the final event of the Sterling Ultimate Host program, where four finalists from the hundreds of entrants, brought a blank space to life, showcasing  how they would host a party.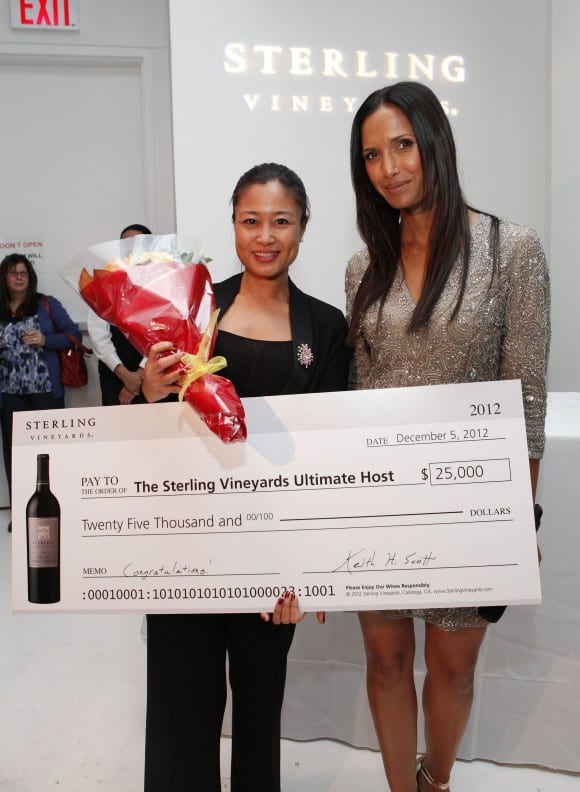 Zooey welcomed her guests into her lush space with sounds of smooth jazz coming from live musicians and decadent red velvet cake. Here's a photo from her display.
Congrats, Zooey! I hope you enjoy your $25,000 cash prize, your trips to Sterling Vineyards in Napa and the Pebble Beach Food and Wine Festival, as well as your opportunity to be part of Sterling's social media channels. And thank you, Sterling Vineyards, for letting me be a judge  in the challenge. What fun it has been!!!