Boss Baby is such a popular movie and tv show, and consequentially an ever growing party trend, which is why we've rounded up the 12 best Boss Baby party ideas we could find to help you plan an awesome celebration!
Boss Baby parties are a great baby shower and birthday party theme, especially 1st birthdays. The theme tends to be more popular with boys but we've seen an increase in girl Boss Baby parties too.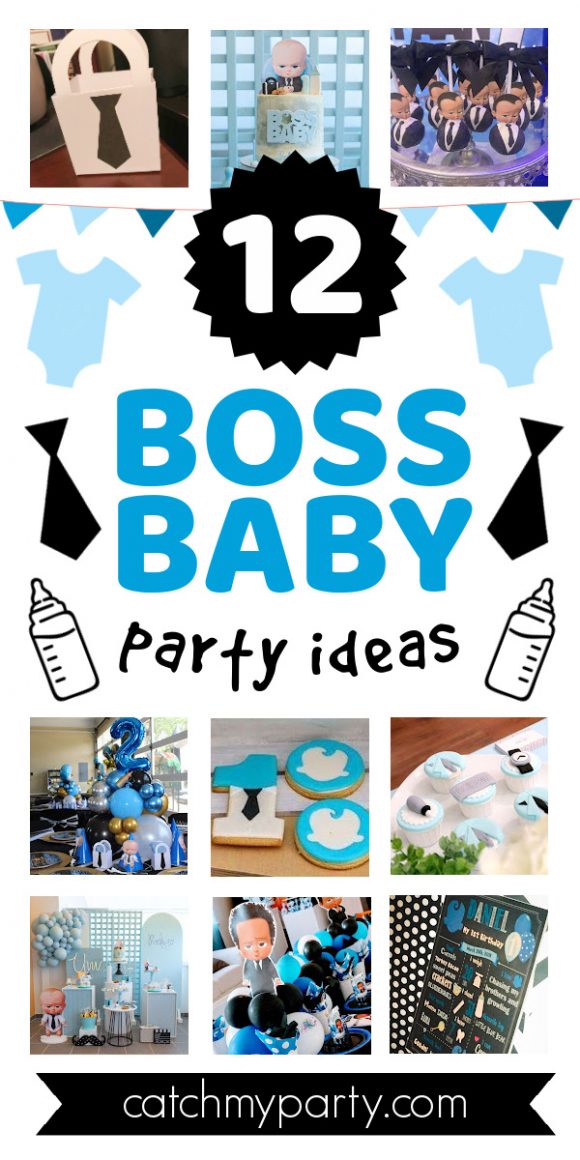 You'll find awesome ideas for Boss Baby cupcakes, dessert tables, cookies, Boss Baby party decorations, party activities, and so much more…
These 12 Boss Baby Party Ideas are Fab!
Get the party going with an awesome dessert table like this one with a cool pale blue balloon garland.
The Boss Baby cut-out is a great party decoration as are the black tie buckets that are used to serve cake pops.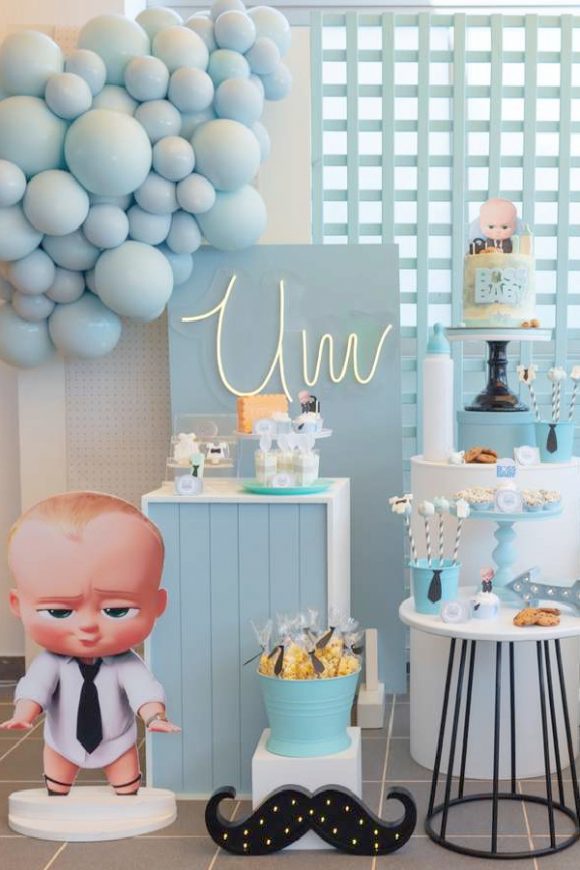 As with most birthday cakes, this one too is designed to be a showstopper and take center stage on a dessert table.
Topped with a cut-out Boss Baby and some fondant Boss Baby cake toppers, you couldn't wish for a cuter cake!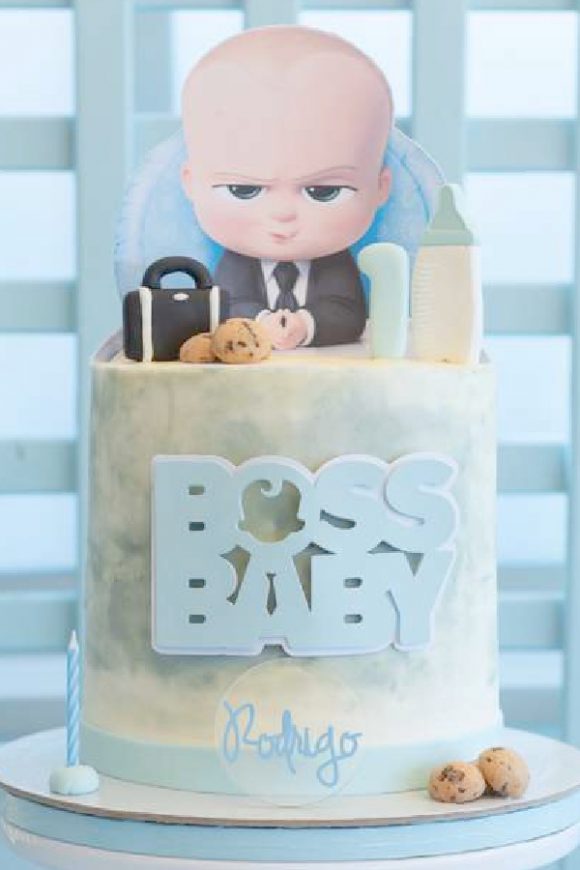 These Boss Baby-themed cupcakes are just what your need at your party.
Decorate them with a bunch of fondant little-man inspired toppers, or, if you are feeling adventurous use a bow tie cookie cutter to make your own.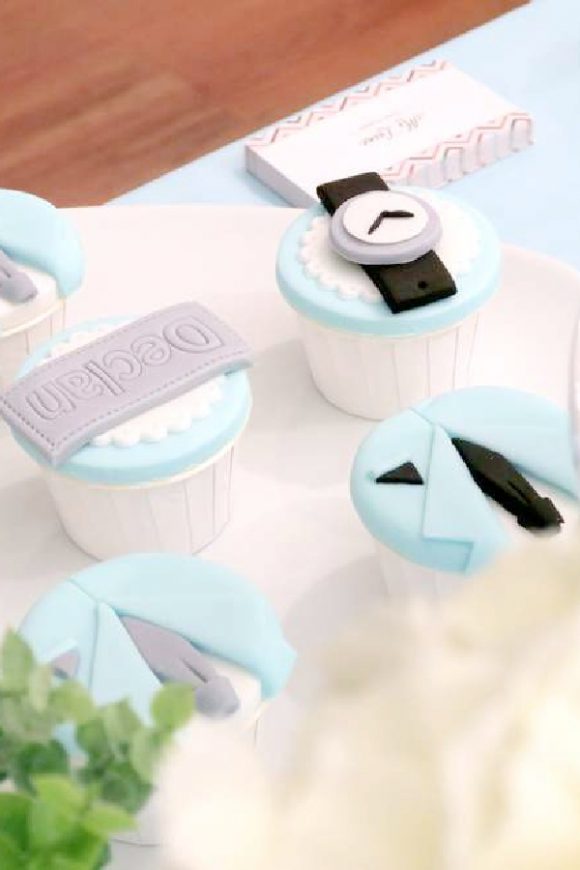 Kids love cookies, and these are no exception. Included in the mix are a tie, milk bottle, number 1's and Boss Baby cookies.
If you love baking and want to have a go at making your own you are gonna need this awesome  Boss Baby cookie cutter.
Cake pops are a sure hit at any party and these Boss Baby-inspired ones will definitely fit the bill.
Each cake pop it's designed to look like a body in a suit and tie, then a Boss Baby head has been glued onto each stick to create some fun cake pops that your guests are going to love. Now, how cool is that?
If you are planning on making your own check out these cute fondant black ties to decorate your cake pops with.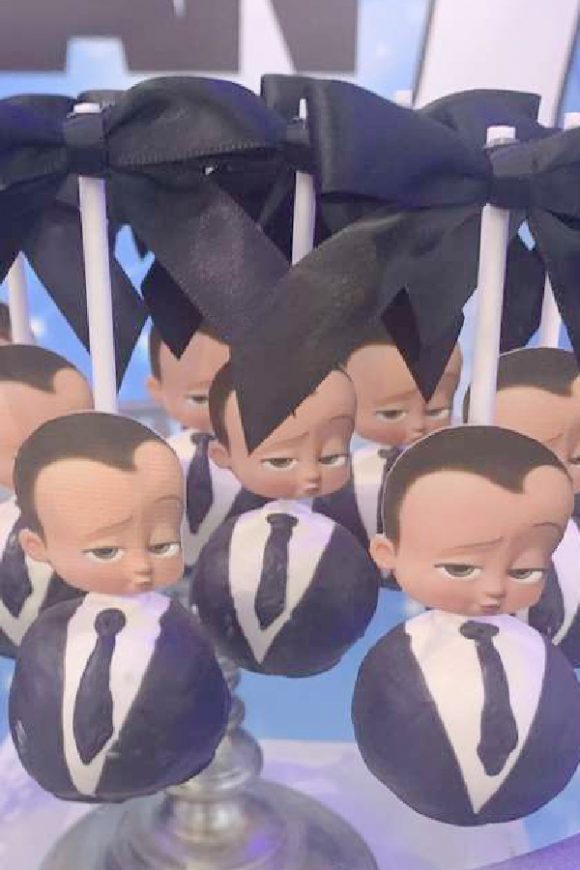 You can never go wrong with a Boss Baby chalkboard poster, jam-packed with milestone moments.
Not only is it a great party decoration,but it is also a wonderful keepsake that you can hang on the nursery or bedroom wall and look back on fondly.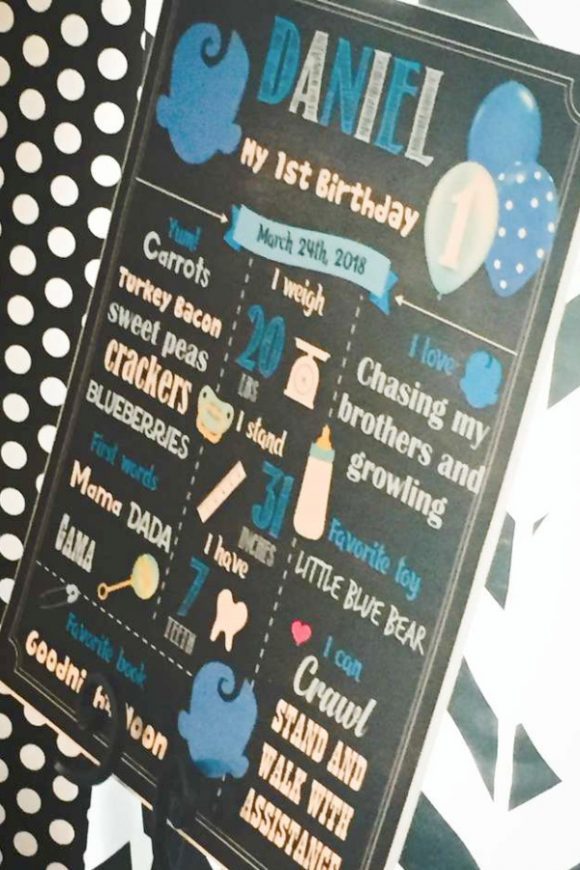 Designing your table settings for your Boss Baby party shouldn't be hard to do.
Grab a hold of as much Boss Baby-inspired tableware as you can, and use a black, white, and blue balloon garland as a centrepiece runner with some Boss Baby cut-outs throughout, to add to the look.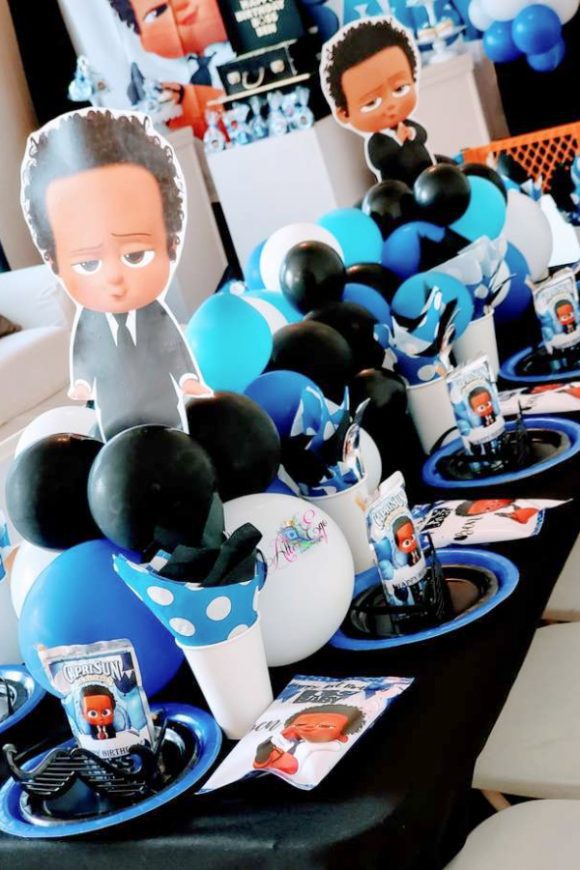 Balloon decor is a must-have party decoration right now.
This balloon centerpiece is a wonderful example. It is made up of blue, gold, silver, white, and black balloons with a milk bottle and a pacifier in the mix. To finish it off it is topped with a large number 2 foil balloon.
You can try and recreate this look so your party is on-trend!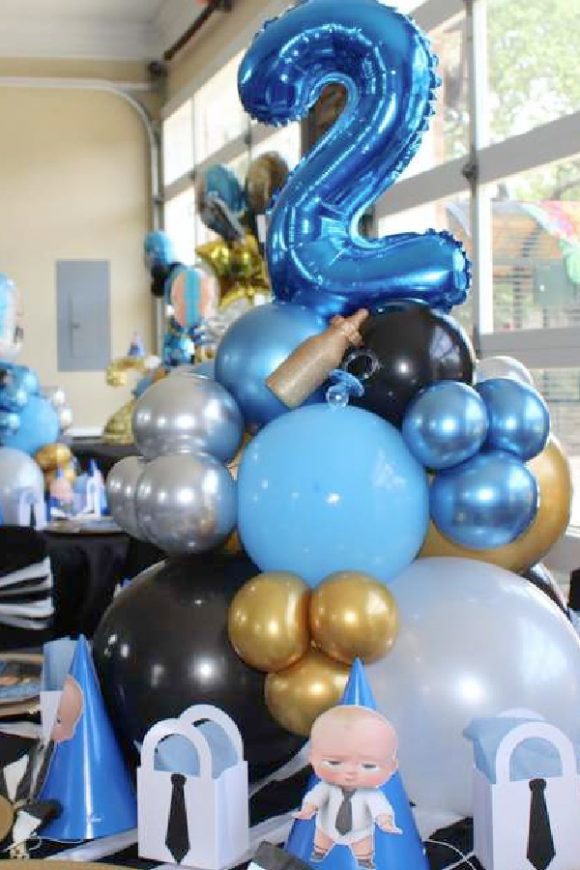 Finding a way to keep the kids entertained at a party can sometimes be a little tricky. Don't worry though, we've got you covered!
Coloring sheets are great for keeping kids busy at the party they are easy to set up. All you need are some Boss Baby coloring sheets and a pack of crayons and you're good to go. Couldn't be easier!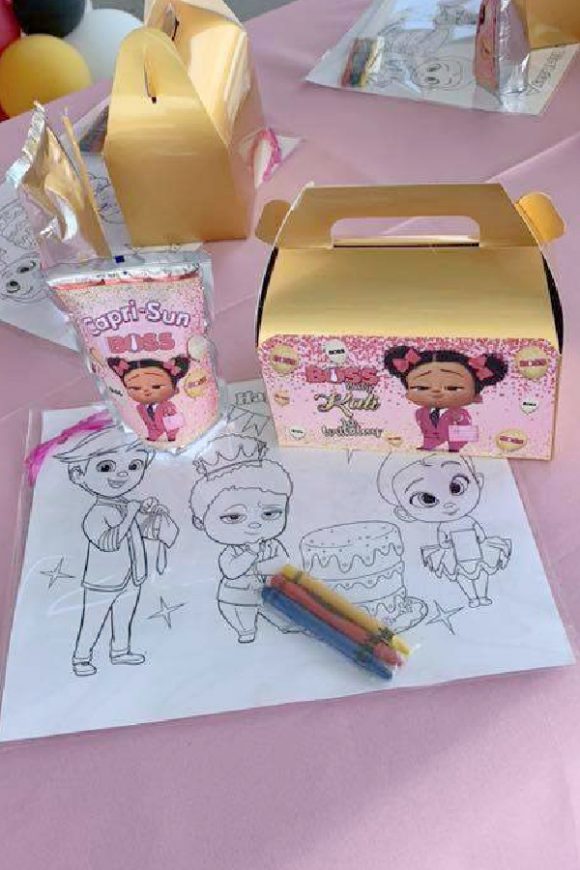 Finding the perfect party favor for guests to take home with them isn't always easy, so check out the various suggestions we have found for you.
If your guests are a little older how about treating them to a DIY boss baby cookie decorating kit? Kids I'll are going to love to paint their cookie and then gobbling it up.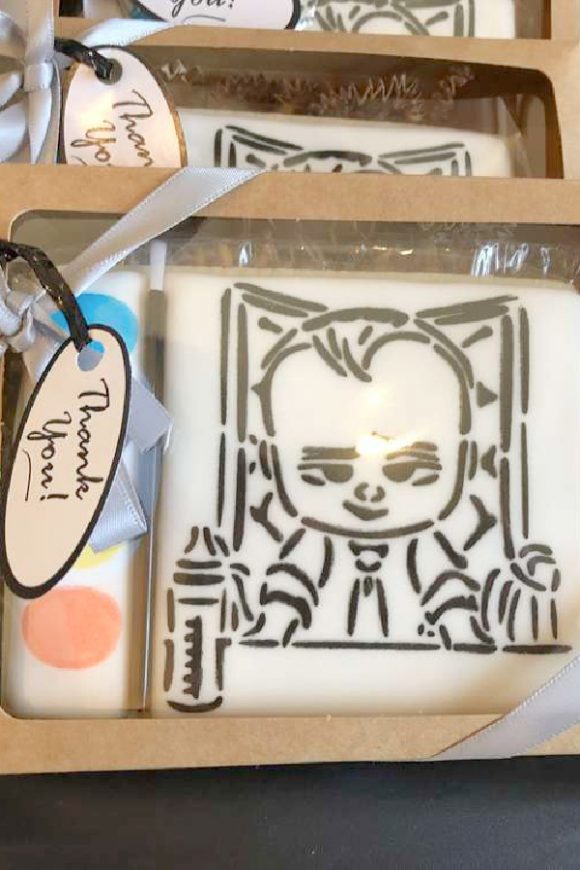 Another great pick is a bottle of bubbles that kids can play with.
Make it more fun by having your bubbles in a faux blue milk bottle and stick these a cool mustache on them so they match your Boss Baby theme.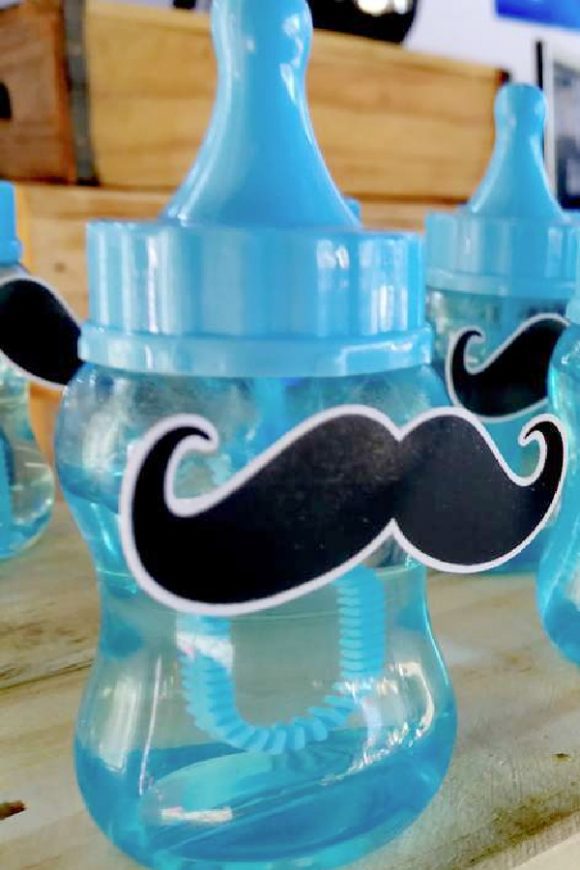 To finish off we have these awesome black-tie party favor bag.
They are just what you need to fill with all your Boss Baby party favor goodies.
You could even make them yourself by getting a hold of some white paper bags and either drawing or gluing a cut-out black-tie onto it.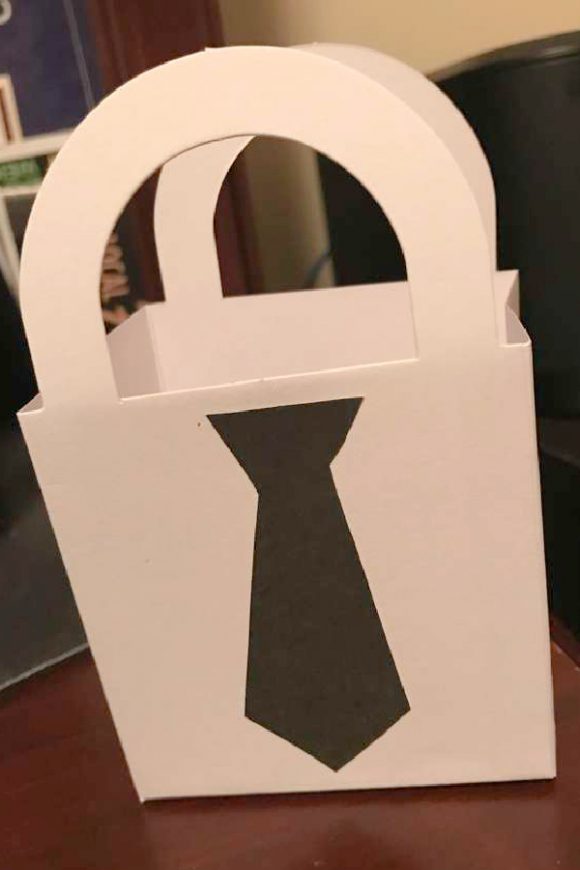 For more inspiration, check out all these fantastic Boss Baby party ideas on our site, and check out these Boss Baby party supplies from vendors with listings on Catch My Party!
MORE BOSS BABY POSTS YOU'LL LIKE:
Need more Boss Baby party ideas?