(FEATURED CONTEST: Tell us what your favorite party is on our site and  win a $50 gift certificate from CSN. It's that's easy!)
I'm loving Ticings, which are edible icing appliqués that can you can use on cupcakes, cakes, cookies, brownies, you name it. You just peel them off like little stickers and press them onto your dessert.
Aside from how easy they are to use, take a look at how cool they look!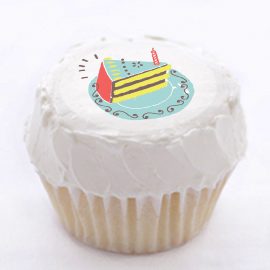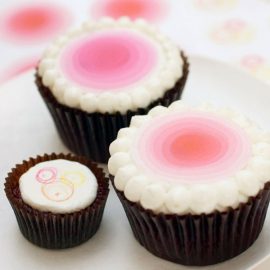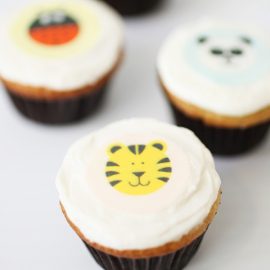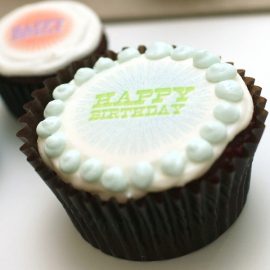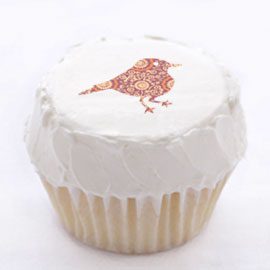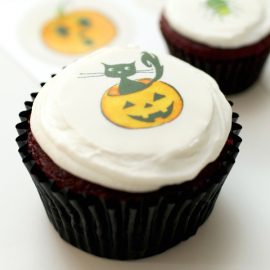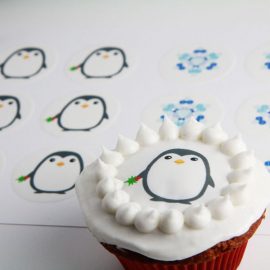 You can even use them on cakes.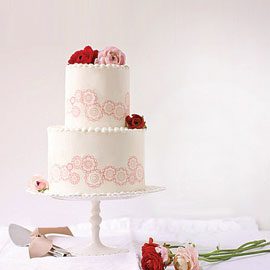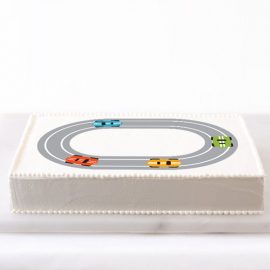 And if you don't like any of their styles, you can create your own and they'll print it for you.
So for those of us who are not expert bakers (and I'm first on that list!) this is a simple, and not very expensive (a sheet of 24 costs around $16) way to add style to your desserts.
According to their website, they're adding new sizes, new styles, and new prices, so we should check back often.  And I will!
My daughter's 4th birthday is in March, and I'm planning to use Ticings to decorate her cupcakes.  And of course I'll be blogging all about it.
If anyone has used them, please send in some photos and please let us know if you have any tips.