To help you plan a fabulous TikTok birthday party for your child, we've found the 22 best TikTok party supplies and ideas ever!
Kids love TikTok! They seriously can't seem to get enough of it. You should see my daughter trying the TikTok dances (and trying to teach them to me)! I have a feeling that soon we will all be on TikTok.
From POVs to dances, your party will get everyone moving!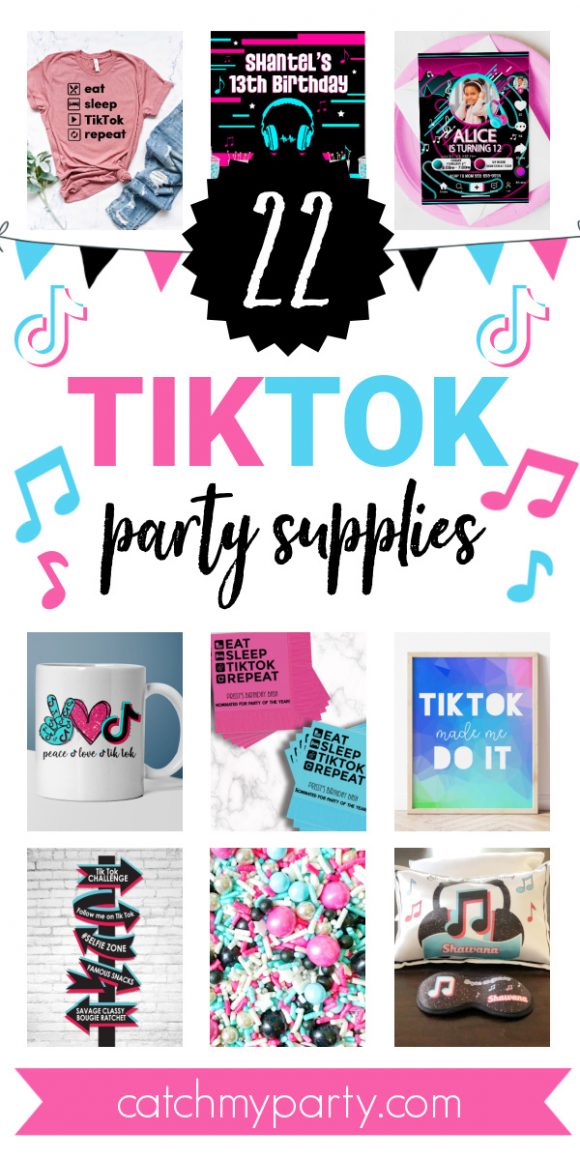 We've got so many awesome ideas for TikTok party supplies, such as a TikTok party invitation, a cake topper, some t-shirts, some TikTok photo booth props and so much more.
Scroll down to check them out!
You Are Going to Love These Fun 22 TikTok Party Supplies!
If you thinking of throwing a TikTok party and are looking for cool party decorations, then you don't want to miss these FREE TikTok party printables we're offering to decorate your party.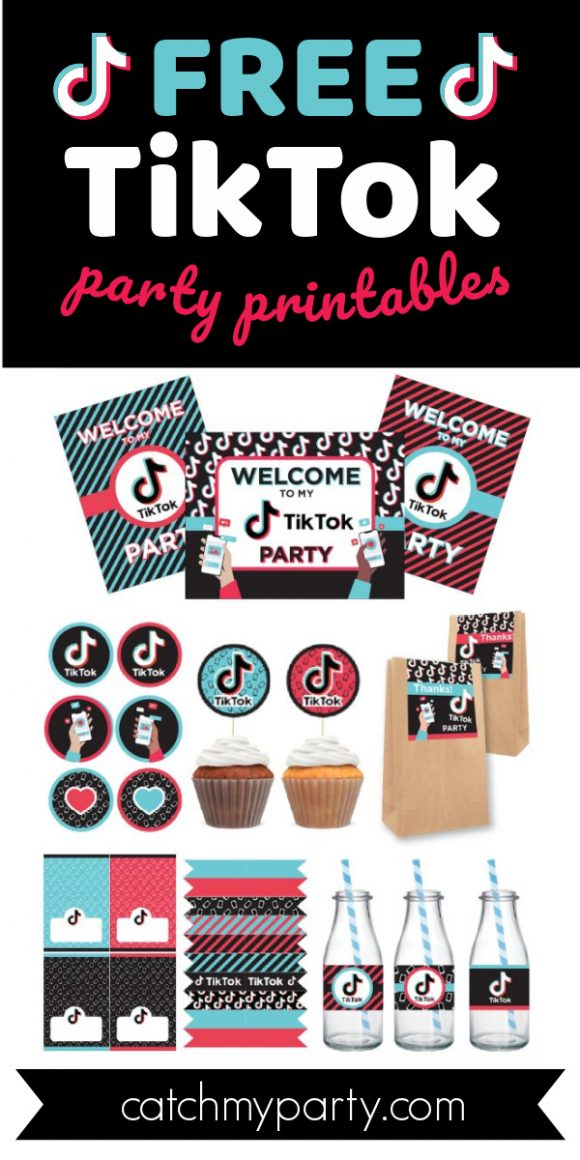 Kids spend hours on TikTok and this invitation is sure to get everyone excited about your party!
Personalized with a photo of the birthday girl, this invitation is going to have everyone counting down to the big day.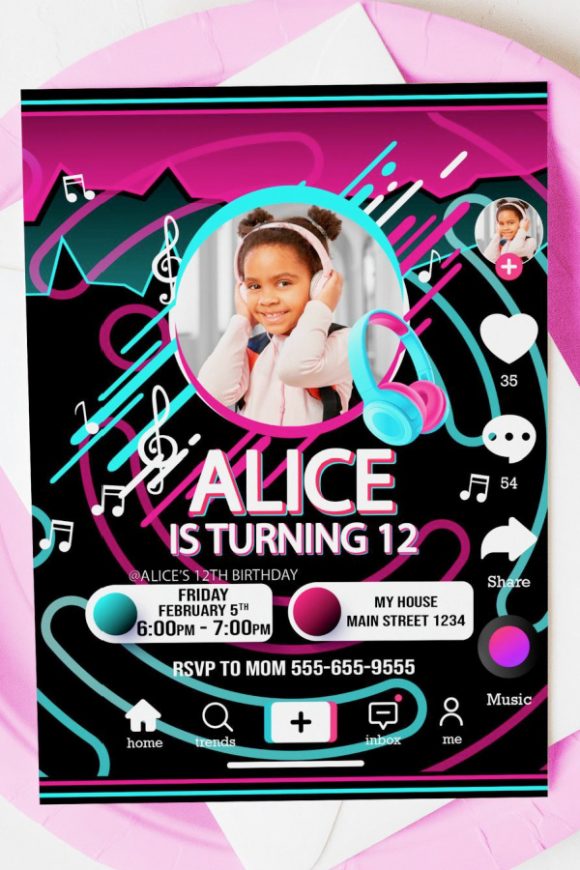 Turn a simple birthday cake into a showstopper with this fun TikTok cake topper.
In no time you'll have yourself a perfect TikTok birthday cake.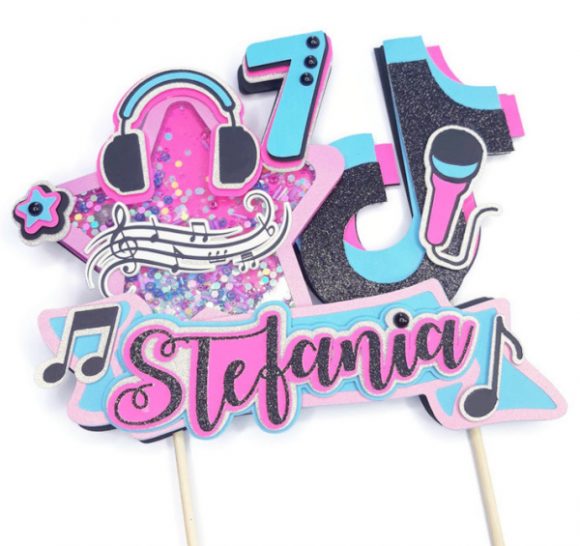 Cookies are always a favorite at any party so there's no reason why these TikTok cookies shouldn't be a a huge hit as yours!
You get a large mix of different TikTok-themed designs that your guests are gonna love.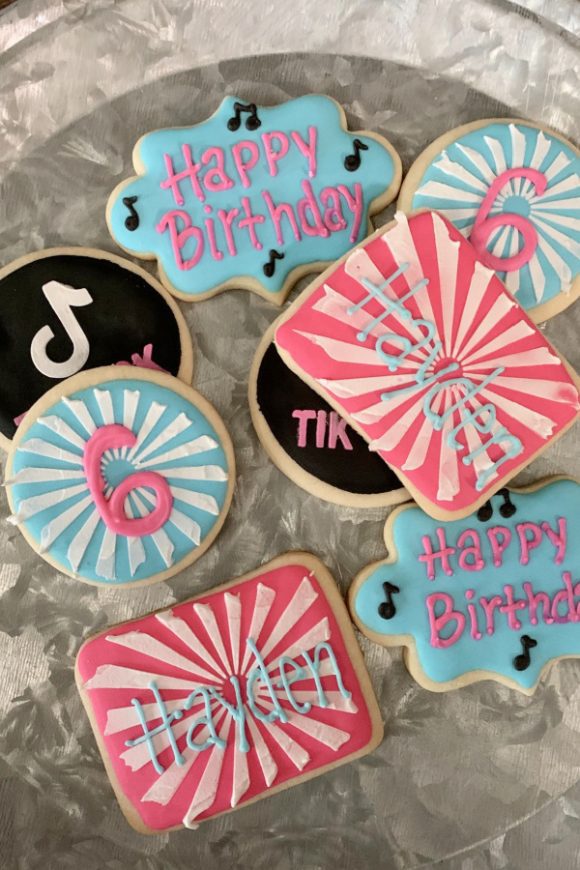 Sprinkles add magic to everything!
They are a quick and easy way to add the TikTok look to some cupcakes, cookies, a birthday cake, or even some cake pops.
You can't really go wrong.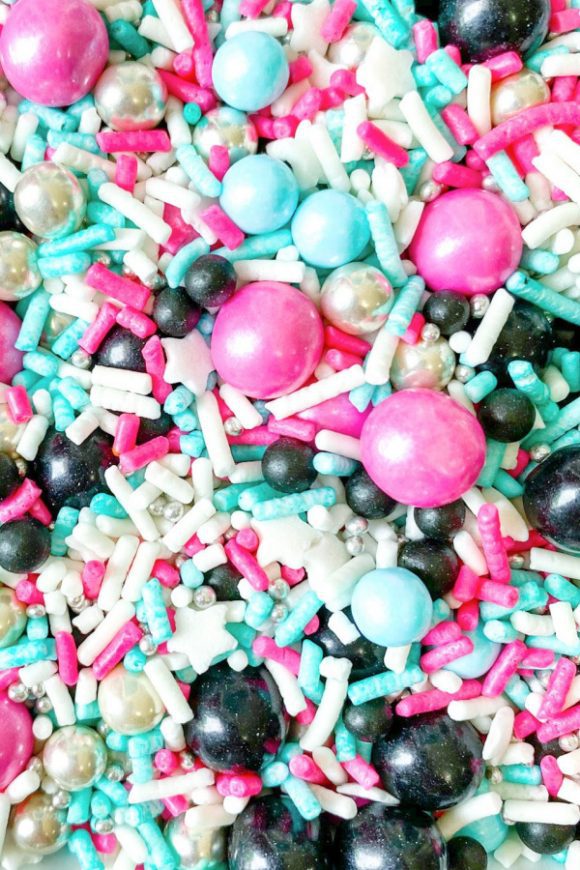 If you are planning on making some cake pops then these TikTok colored straw flags are a must-have!
You can also use them to decorate the drinks at your party.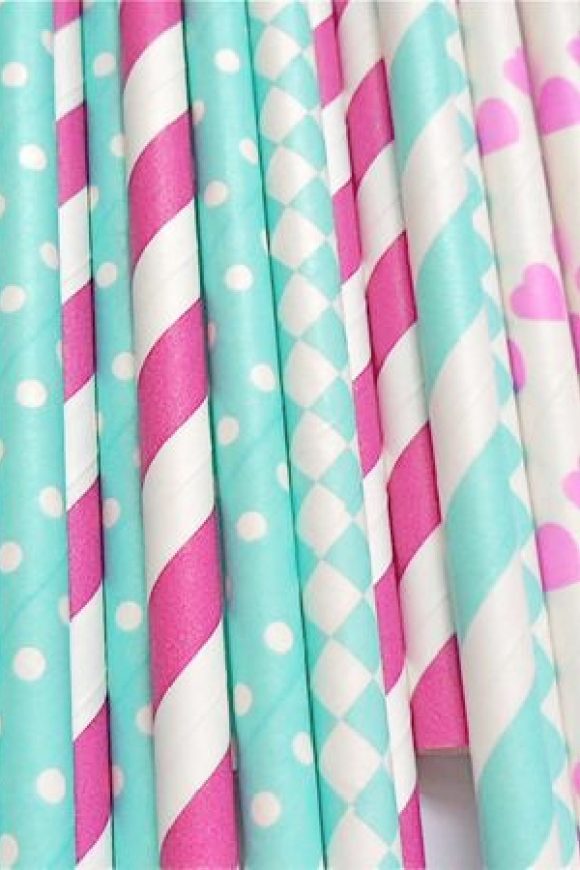 Add this awesome TikTok-inspired backdrop to your dessert table and with hardly any effort you've got yourself a TikTok party.
It's a quick and easy party decoration that creates an impact.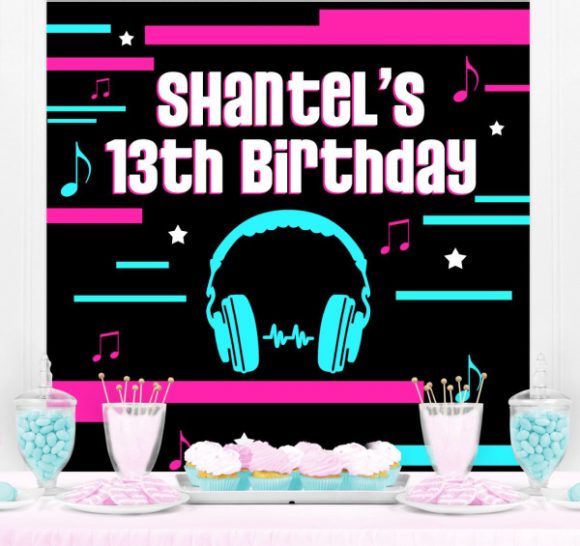 You don't want to miss these cool TikTok-themed napkins in bright pink and blue!
Like any TikToker will tell you 'Eat, Sleep, TikTok and Repeat'!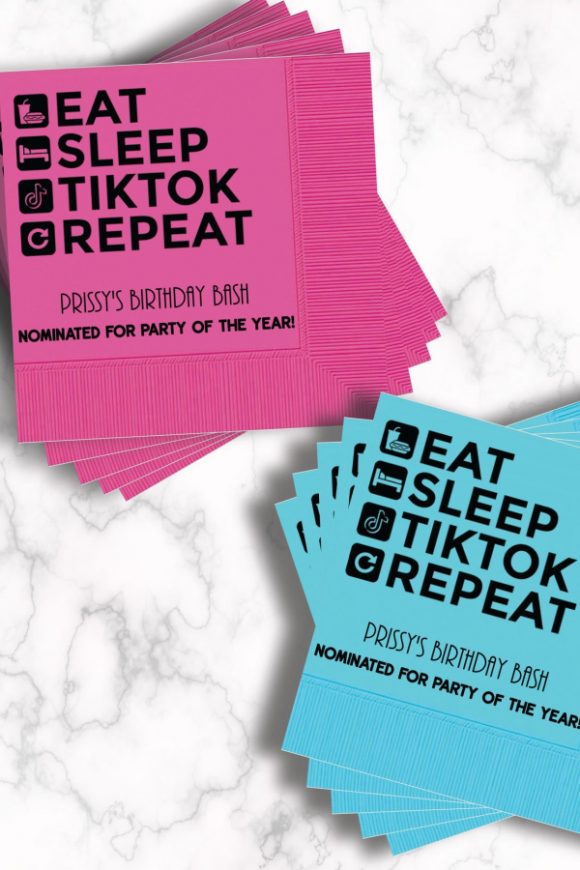 Use this TikTok party sign to let everyone know where all the fun of the party is happening.
It's a great party decoration that will look fab at your TikTok bash!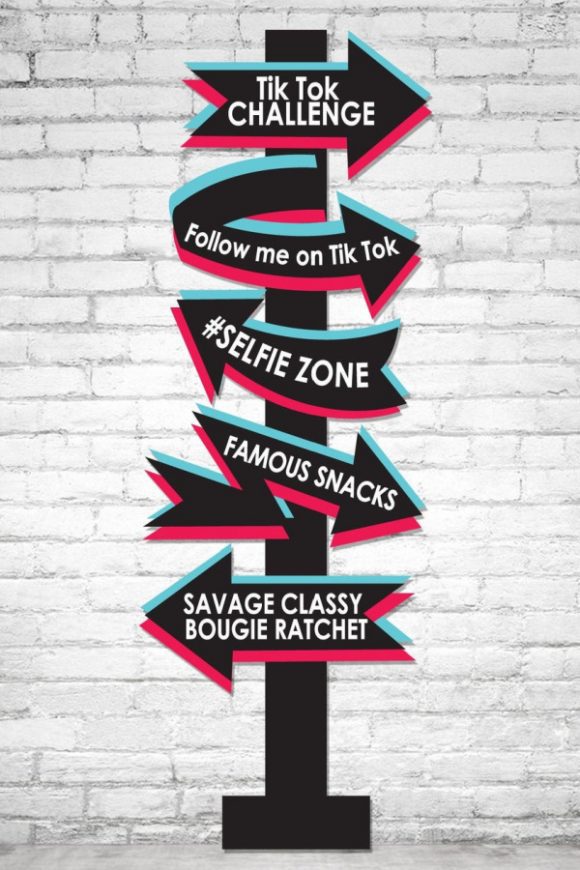 Balloon garlands are a massive trend at parties nowadays and this turquoise and bright pink will definitely make your party pop.
The colors are just so bright and colorful. I love it!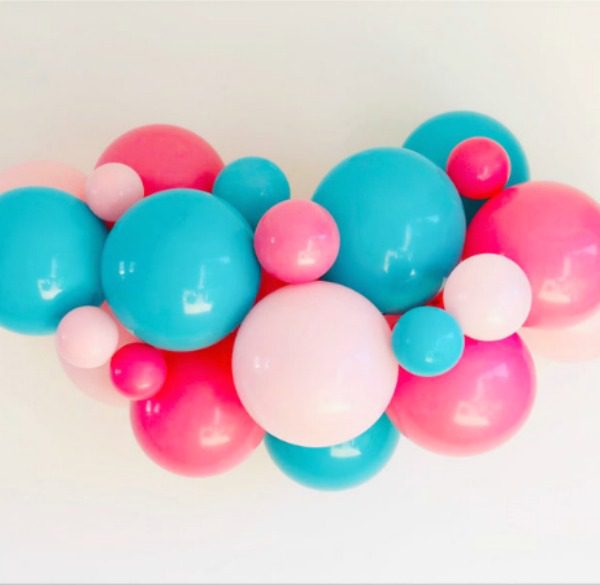 Place a bunch of these TikTok logo foil balloons around your party venue or even one at either end of your dessert table, and you've got yourself an excellent party decoration.
You couldn't wish for an easier and more effective way to jazz up a TikTok party.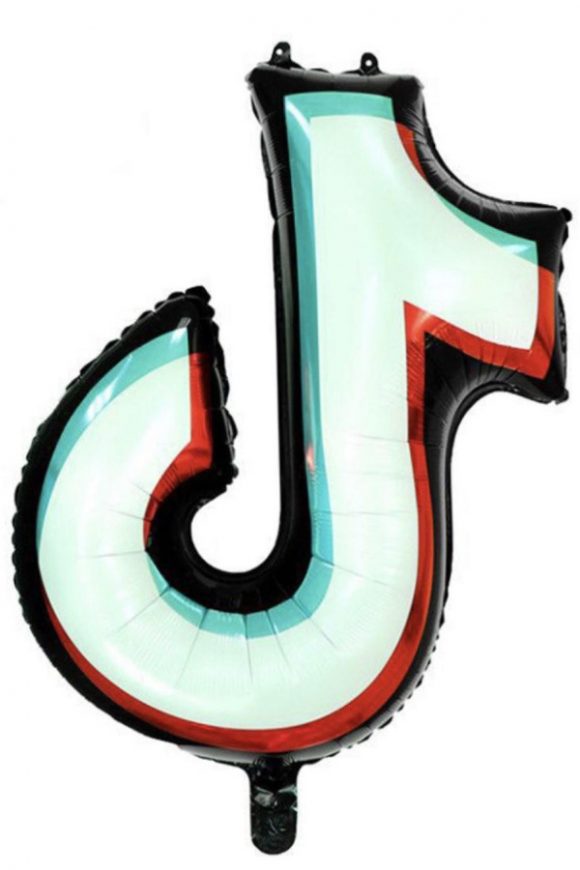 How cool is this colorful TikTok-inspired poster?
Blaming TikTok for everything you do is a great excuse, which is why this poster will look fab wall at your party.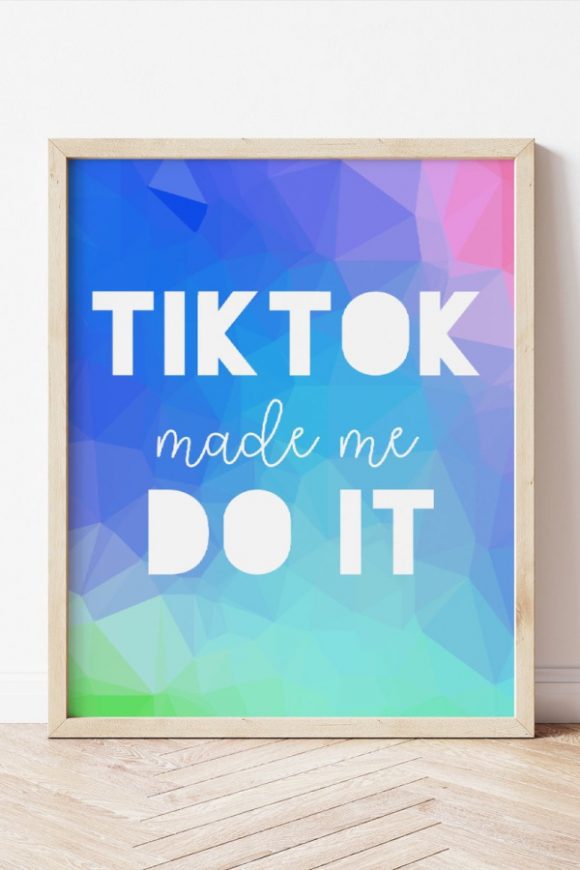 Check out this fantastic TikTok centerpiece!
It's just what you need to take your party to another level.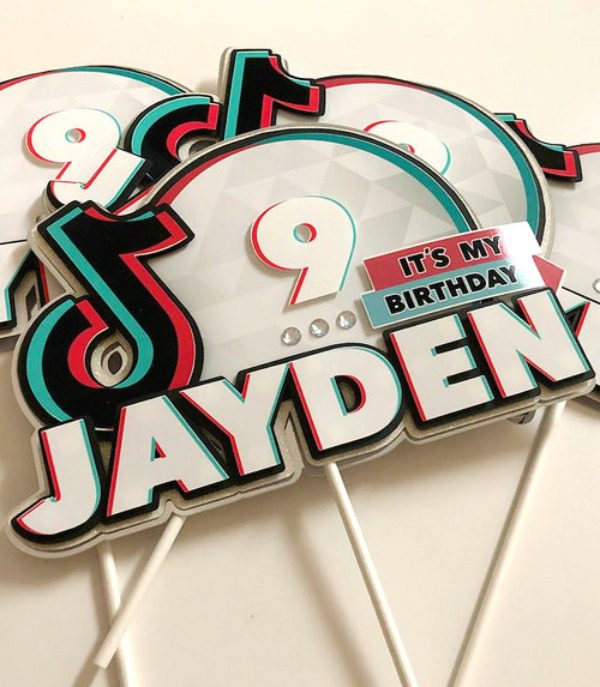 I just couldn't resist adding this TikTok t-shirt to this list of party supplies.
It's a great party favor that you can personalize.
You can bet you'll have a bunch of happy guests who won't be taking theirs off any time soon.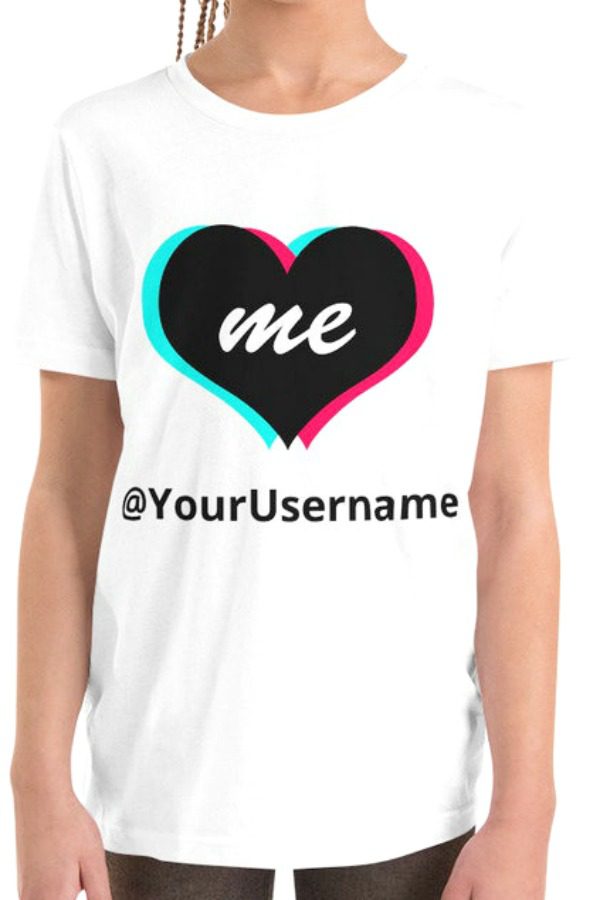 This t-shirt is perfect for the ultimate TikTok user that literally spends every waking hour stuck to her phone.
It's a wonderful gift for the birthday girl or even a fun party favor for guests.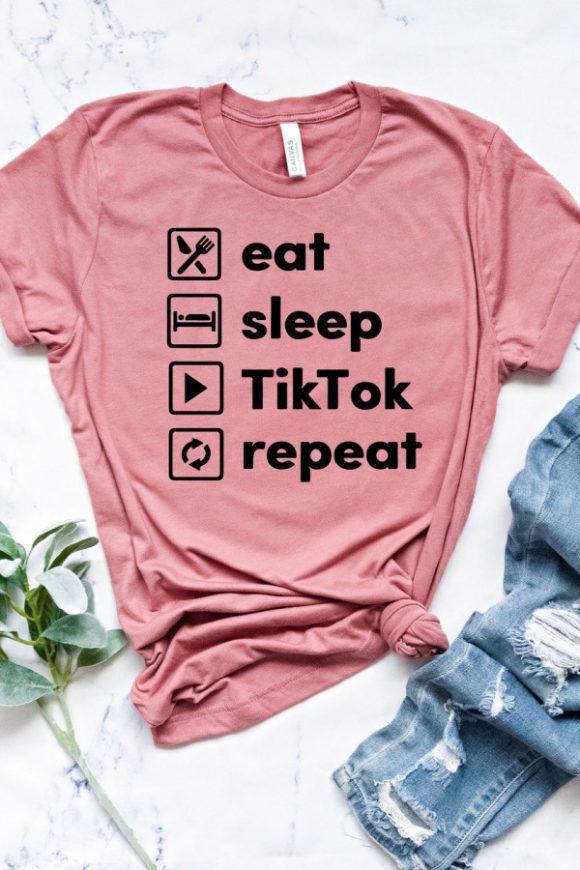 If you are planning a TikTok slumber party then this TikTok sleepover party kit is just what you need.
The kit includes an essential personalized TikTok pillow and eye mask that your guests can use at your party and take back home with them.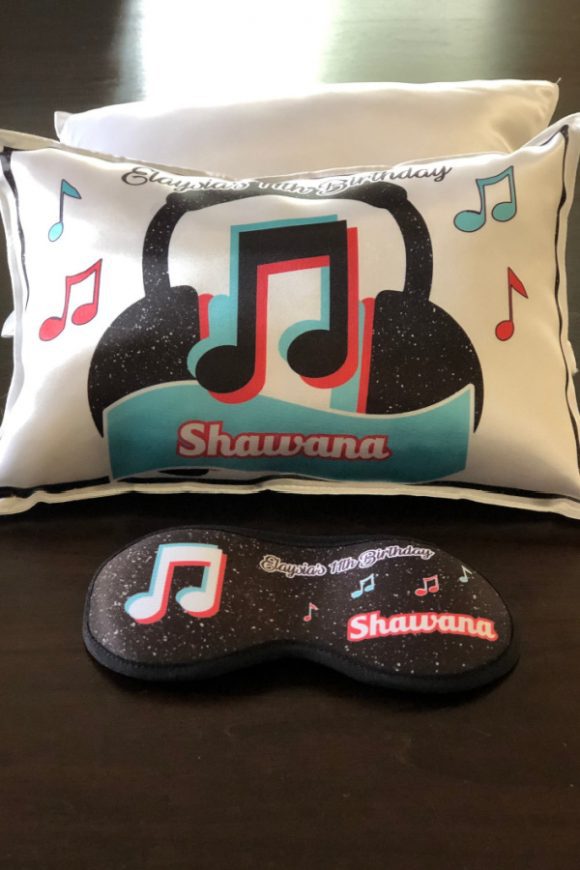 Have your guests grab some of these cool photo booth props and fool around with them in front of the camera for some awesome photos.
You'll look back on them and remember what a fun party you had.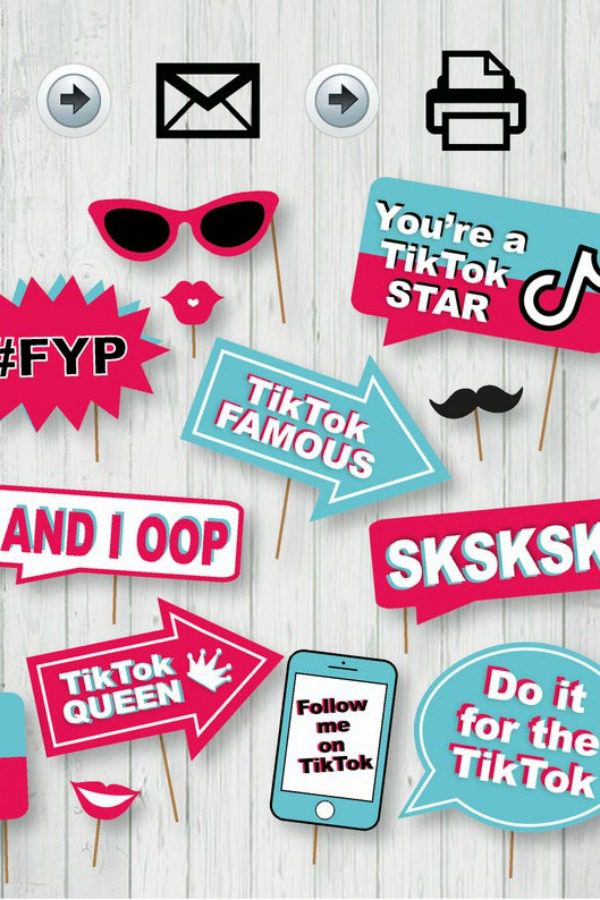 Complete your photo booth with this fantastic social media frame.
Great for having a laugh while you you snap away and take a bunch of photos.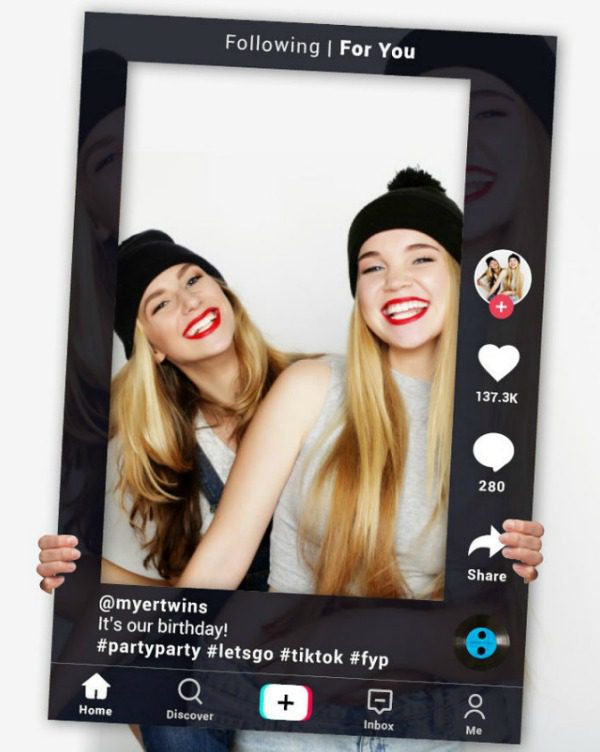 You could always go for something more stylish like this TikTok photo booth backdrop.
Have your guests strike poses or do their own TikTok video in front of it!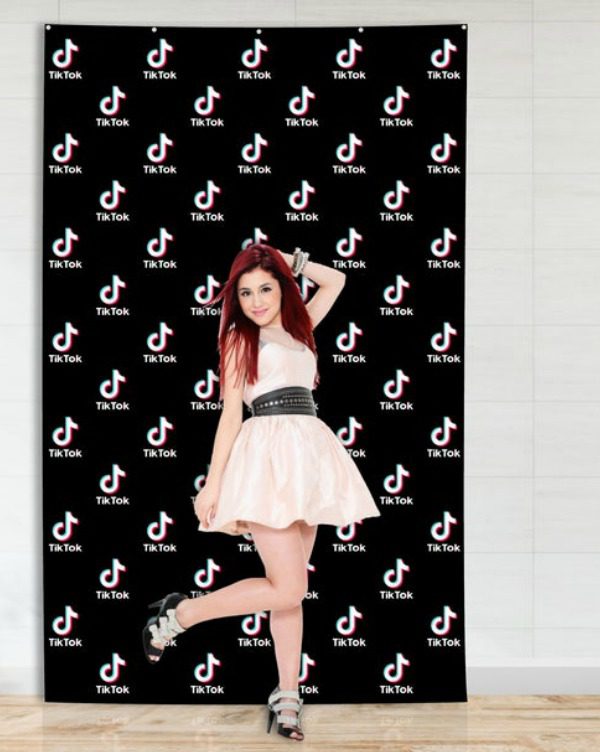 If you are looking for the perfect party activity to keep your guests entertained, download our FREE printable TikTok bingo game with 16 playing cards!
Print out, cut out, and play!

Treat your guests to one of these fun Peace, Love, TikTok mug's that they can use to drink their morning coffee in.
It's an awesome party favor, that I'm sure they'll use time and time again.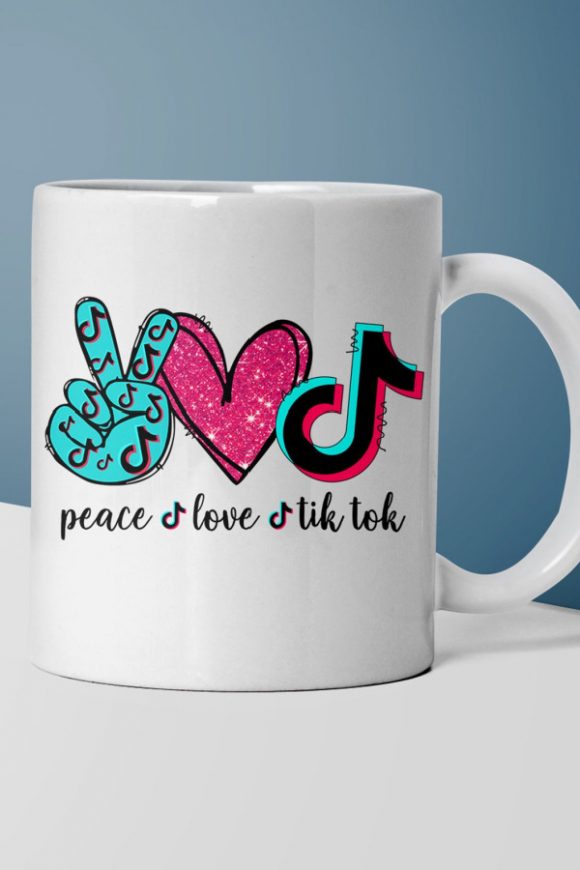 Show your appreciation and use these stylish TikTok tote bags to fill will goodies that your guests can take home with them.
They look really cool and your guests are gonna love showing off their new fashion accessory.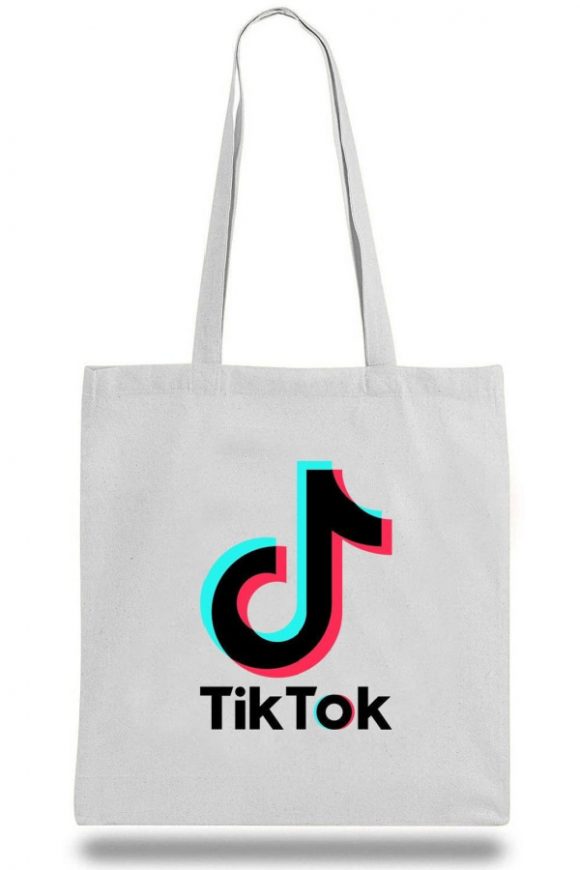 Also, we have more wonderful ideas for TikTok parties and TikTok party supplies on our site, so don't miss them!
Need more TikTok party ideas?
Some links are affiliate links. If you click and purchase we might make a small commission at no cost to you.