Girls can't get enough of TikTok and sleepovers are such a popular party trend that you really can't go wrong if you are thinking of throwing a TikTok sleepover.
There are so many memories to be made at a slumber party. The late-night chats, the laughing, or crying, while watching an entertaining movie while sharing a bucket of popcorn, and all the midnight snacks!
Check out all the cool TikTok sleepover party ideas we've rounded up for your party so that everyone will have a blast.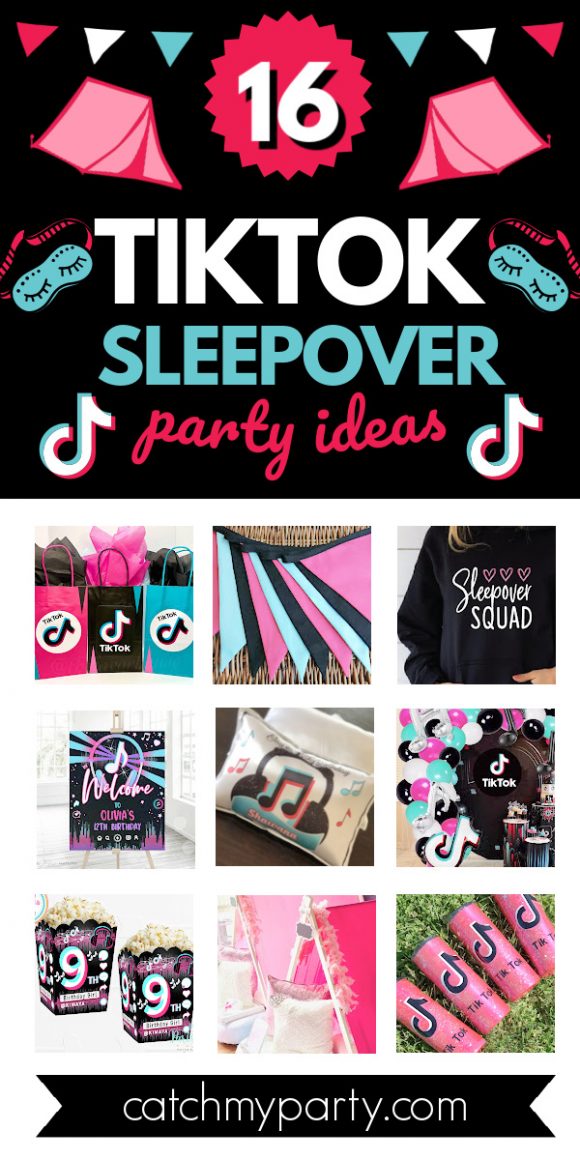 You'll find awesome ideas for TikTok sleepover decorations, party favors, and so much more…
Don't Miss These 16 On-Trend Tiktok Sleepover Party Ideas!
Download our FREE TikTok party printables and use them to decorate your TikTok birthday party!
The set includes some TikTok welcome signs, some food tent cards, some cupcake toppers, some straw flags, and some water bottle labels.
Invite everyone to your TikTok sleepover with this awesome party invitation.
The design has everything to need to show off all the fun you'll be having at the party!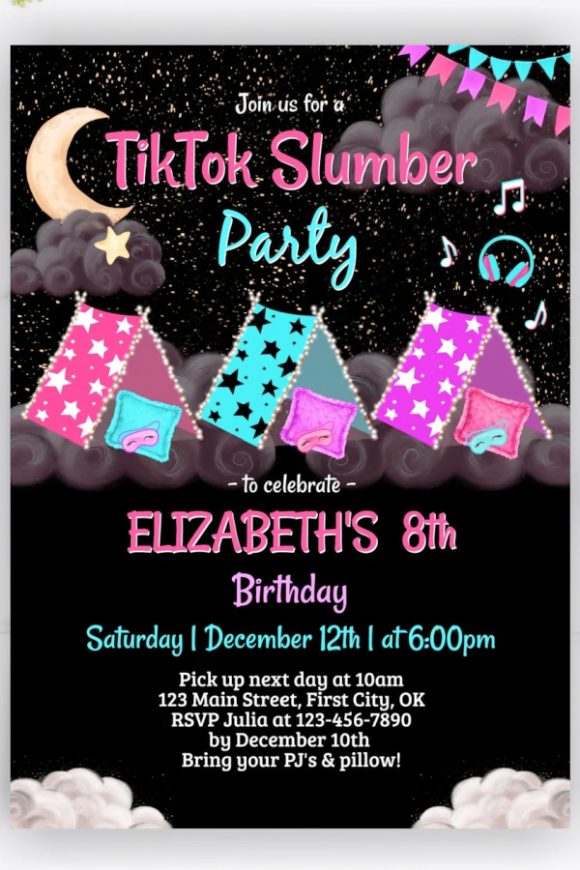 These pink teepees are just what you need at your TikTok slumber party.
They are so girly and are a wonderful base to start off with and add party decorations too.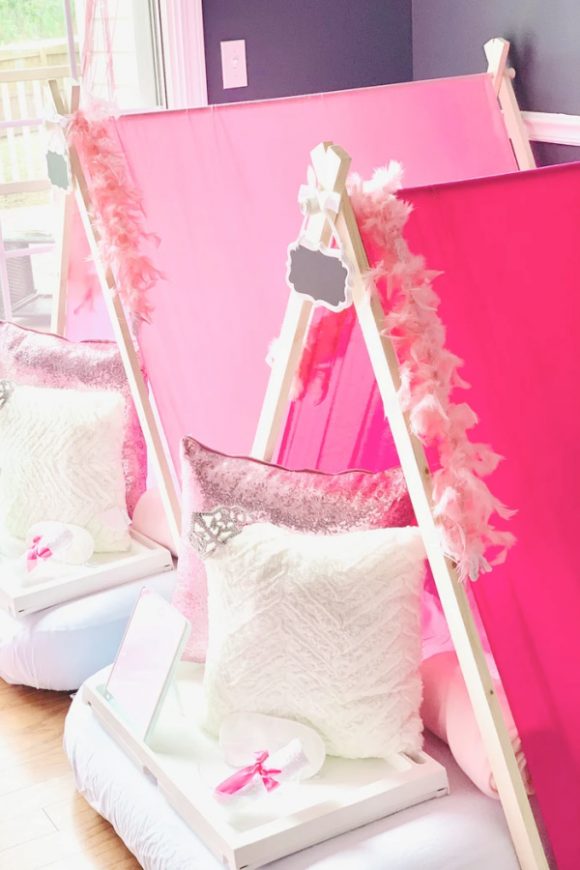 Decorate each teepee with fairy lights that can be switched on to create a magical night that your guests won't easily forget.
The twinkling of fairy lights creates the perfect ambiance for a special sleepover!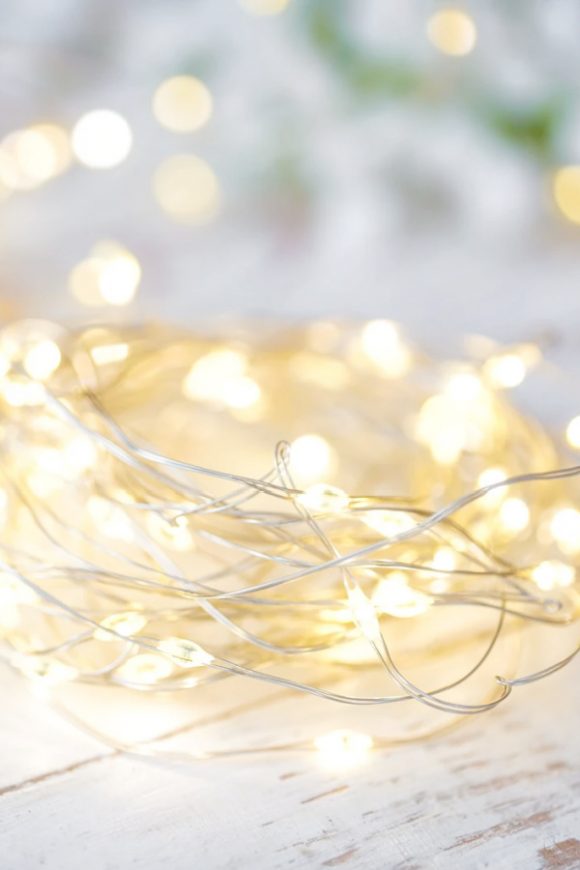 Hang bunting on the teepees at your sleepover to decorate your party and give it a TikTok vibe.
It's a quick and easy way to decorate and looks great!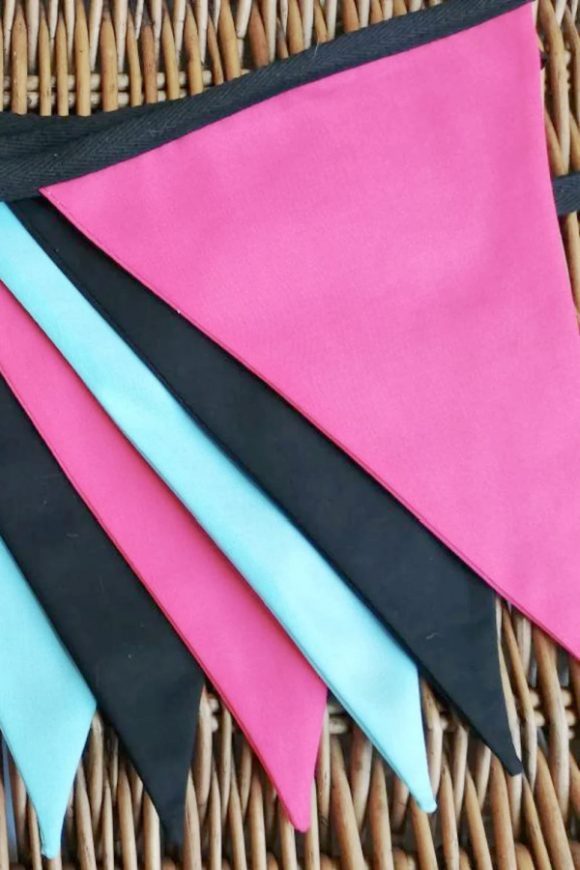 Balloons are an easy and effective way to decorate a party.
This foil TikTok logo balloon can be used to decorate each teepee or the dessert table.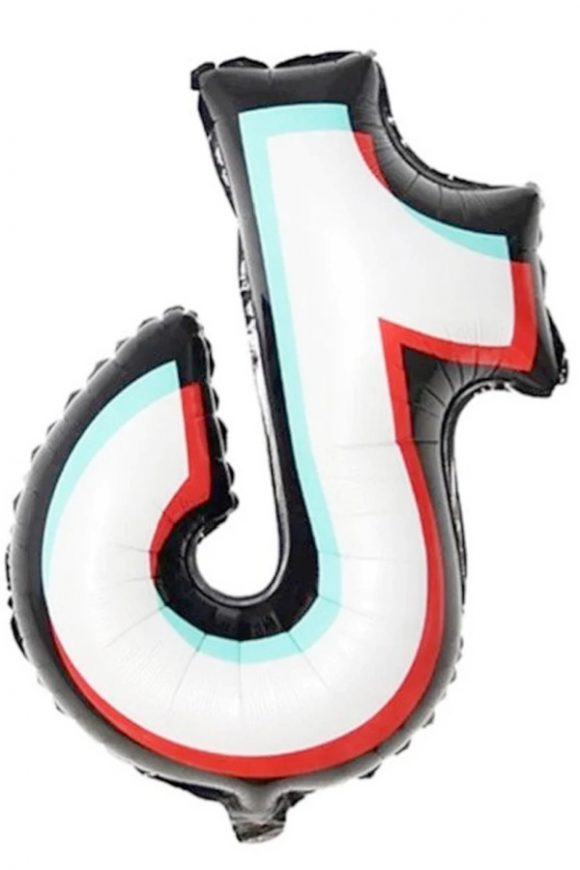 Welcome your guests to your TikTok slumber party with this amazing poster that you can place at the entrance to your party to greet your guests.
Love the design and the vibrant colors.
Balloon garlands are so on-trend right now and are a must-have at any party.
This TikTok-inspired balloon garland, with foil music note balloons, is just what you need at your TikTok party and will undoubtedly bring it to life!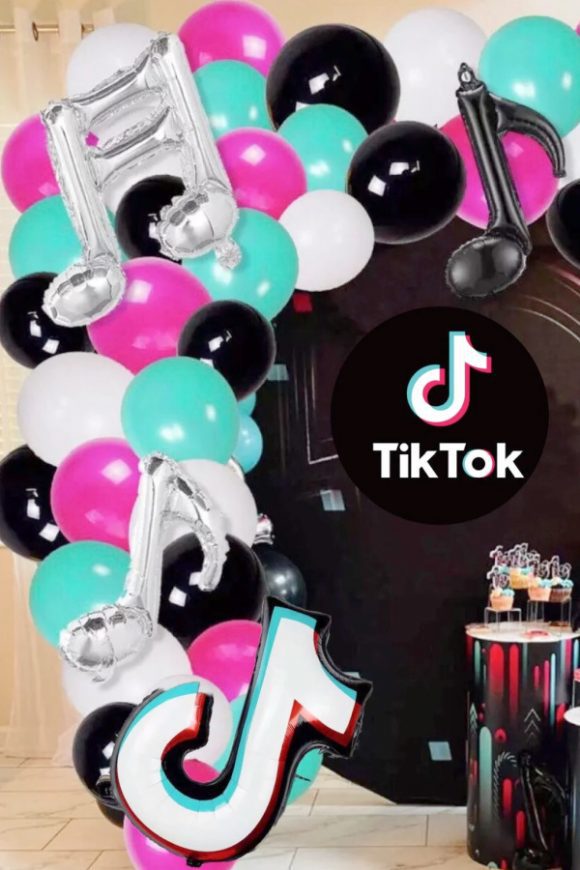 These personalized TikTok eye masks are a must-have at a TikTok sleepover party.
Each of your guests will be able to get a full night's beauty sleep and wake up refreshed and ready to go!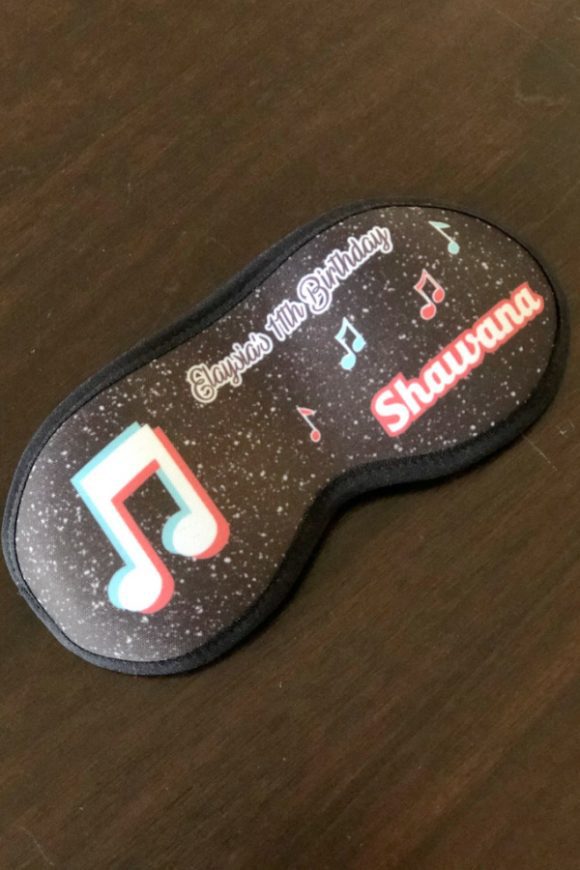 Your guests are going to love these stylish chic silk TikTok-themed pj's.
Place a pair of pj's at the entrance to each teepee so your guests can use them at your TikTok sleepover.
They are also a fab party favor that your guests can wear at home too!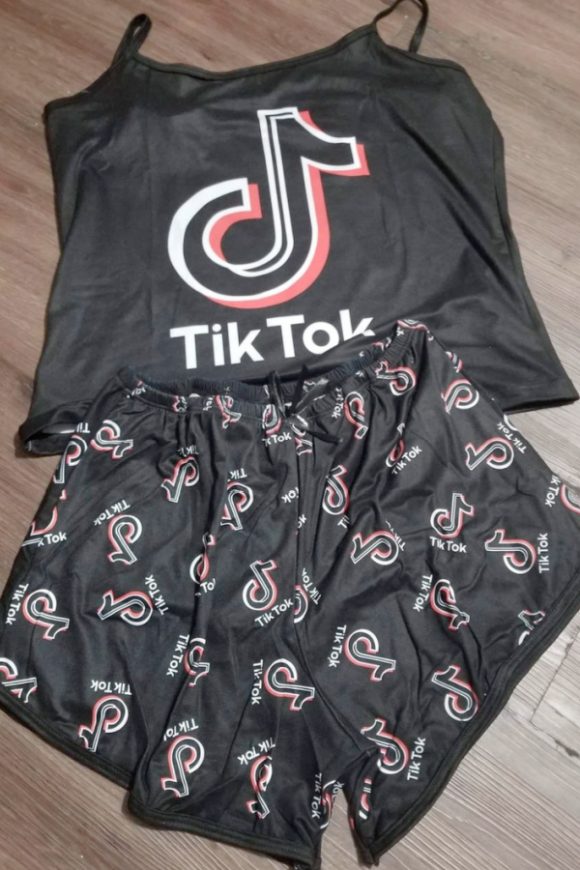 Transform a regular hooded sweatshirt into a  personalized 'sleepover squad' one with the help of an iron-on TikTok sleepover squad print.
Treat each of your guests to their own sweatshirt party favor that they can wear at both the party and at home.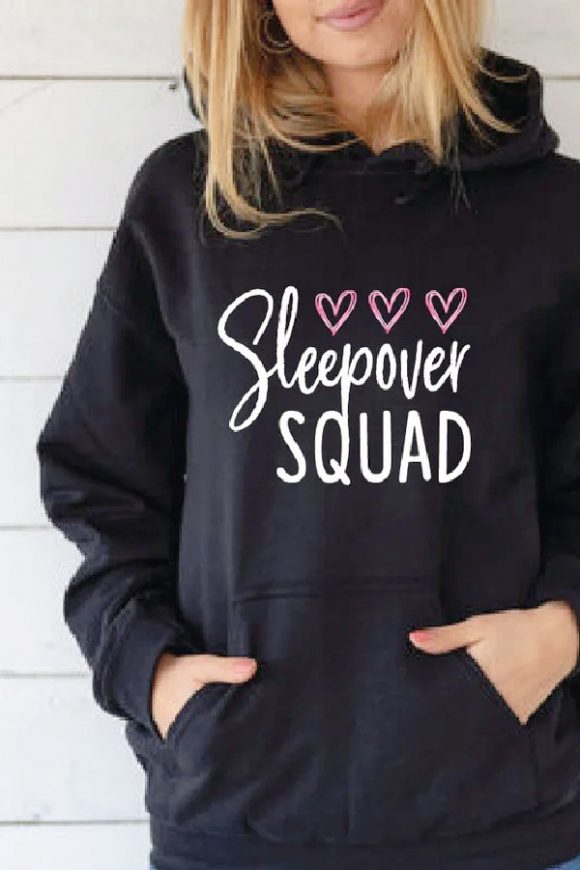 For a perfect nights' sleep, you've got to have a comfy pillow, which is why this personalized TikTok-themed pillow is just what you need at your slumber party.
It can double up as a cool party favor that your guests can take back home with them.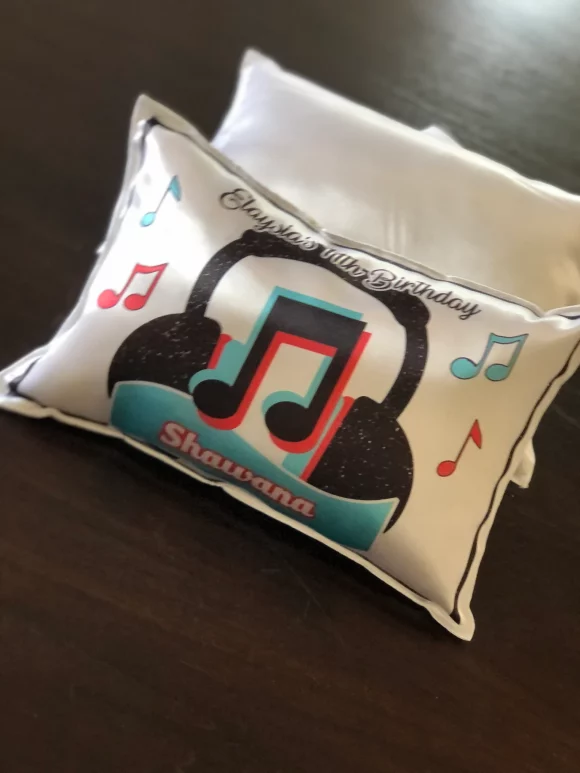 There's nothing better than treating your guests to a fun movie at your TikTok sleepover.
Fill these TikTok boxes with delicious popcorn so your guests can nibble while watching the movie!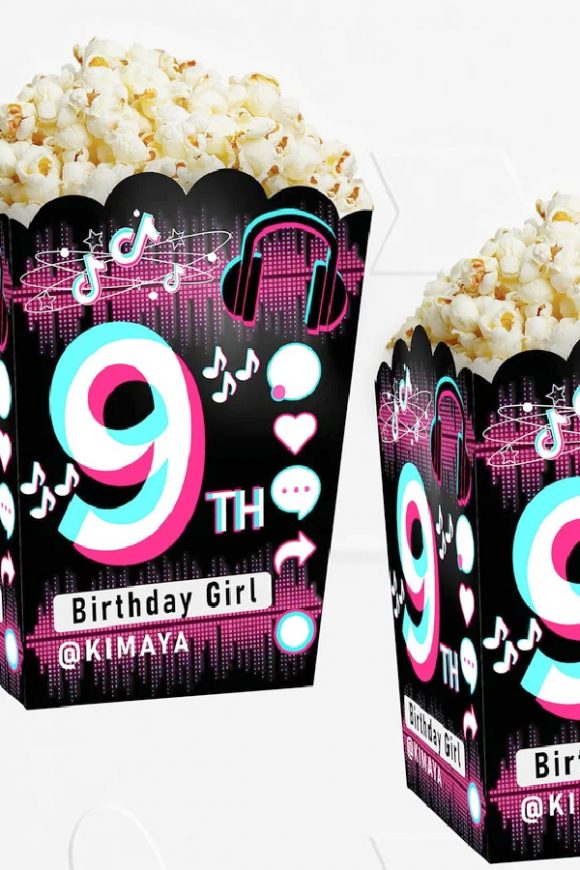 Download our FREE TikTok bingo printable so the girls can have a game during the night!
The bingo game comes with 16 playing cards. All you need to do is print them, cut them out, and play!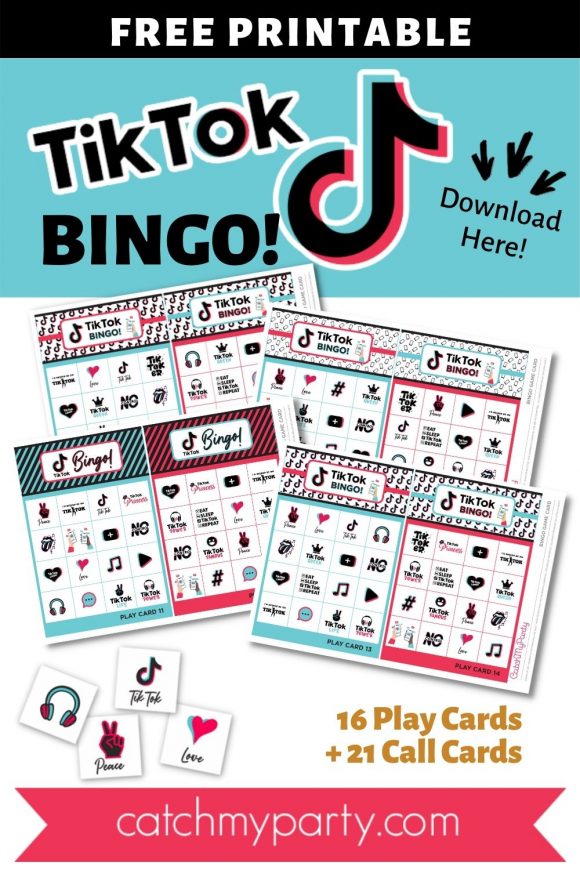 If you are having trouble finding the perfect party favor, look no further.
We've found these amazing pink sparkly tumblers are just what any TicToker would love!
Each tumbler can be personalized with each guest's name. Now, how cool is that?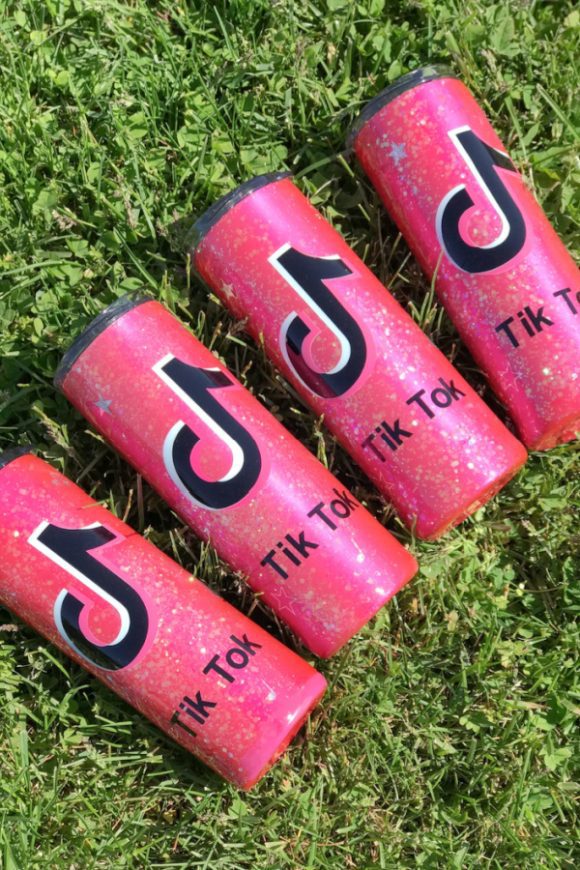 Place all your TikTok goodies into these awesome TikTok paper bags.
You can get them in black, blue, and bright pink and mix them up so your guests don't all get the same one.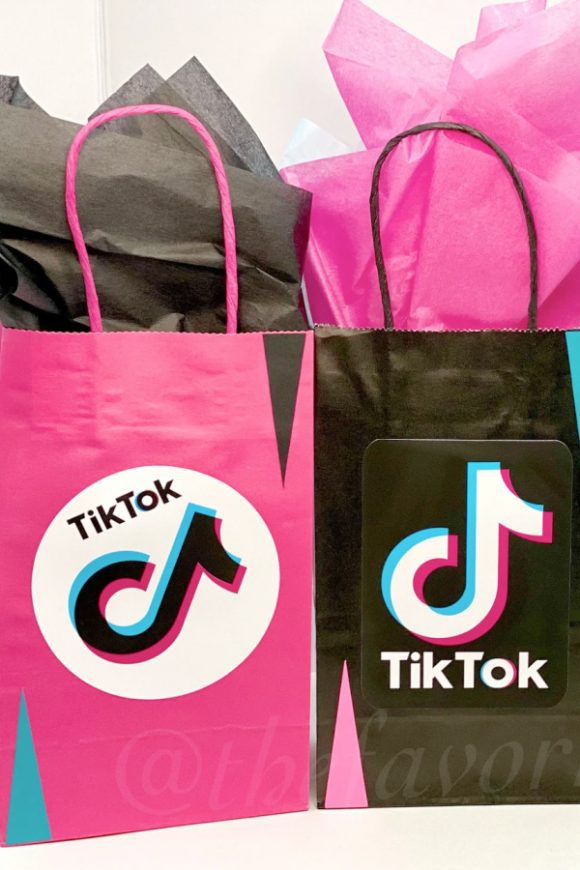 Also, we have more wonderful ideas for TikTok parties and TikTok party supplies on our site, so don't miss them!
Need more TikTok party ideas?
Some links are affiliate links. If you click and purchase we might make a small commission at no cost to you.