When I found out Dawn S made these gorgeous paper snowflakes as part of the backdrop for her Rockin' New Year's Eve Bash, I didn't believe it.
I asked her to do a tutorial to prove it. She had actually just posted one on her blog and generously said I could repost it, so maybe she wasn't lying. Hmmmm… 🙂  Here's what Dawn had to say…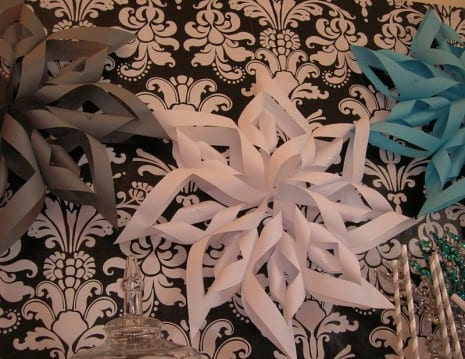 When Jillian asked me to share with her readers how I made these fun paper snowflakes from our Rockin' New Year's Eve Party, I was more than happy to oblige! They are easy to make, crazy budget-friendly, and you can mix and match colors and patterns for any party decor.
This tutorial starts with an 8 1/2″ by 11″ sheet of paper that will get cut down to a square sheet of paper, so if you choose, you can make snowflakes from any size square of paper just start at step 2 once you've folded your square in half.
Supplies to make one snowflake:
8 sheets of paper NOT cardstock
Scissors
Tape
Stapler
Hole punch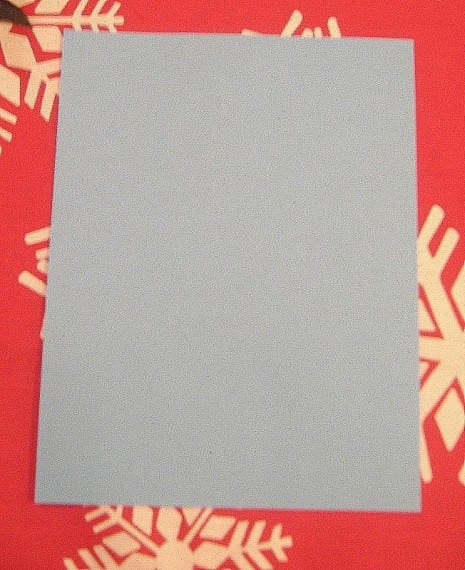 1. Take one sheet of paper, fold the bottom edge to the left edge and crease.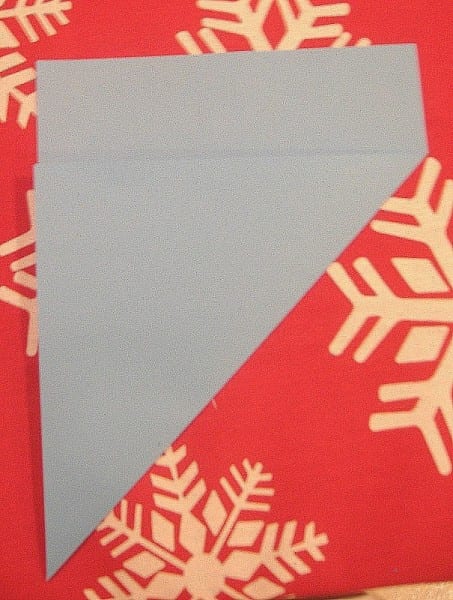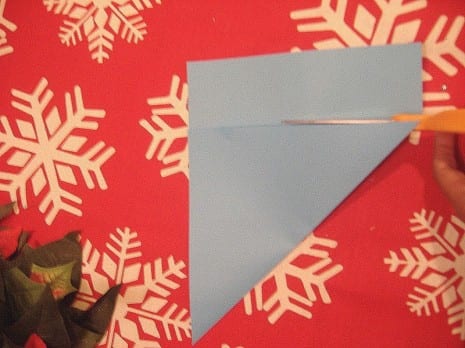 2. Cut off the top strip to make a square.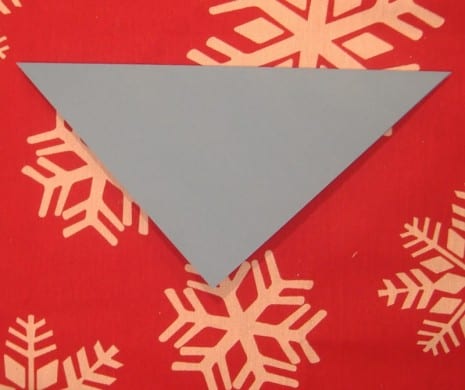 3. Fold top corner down.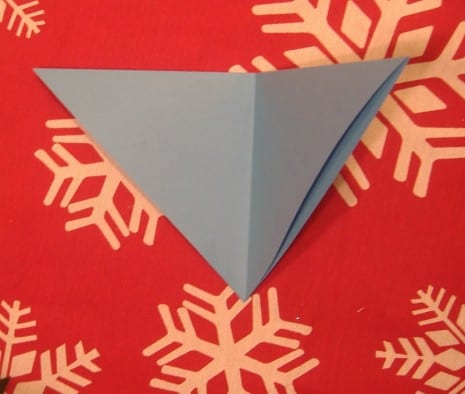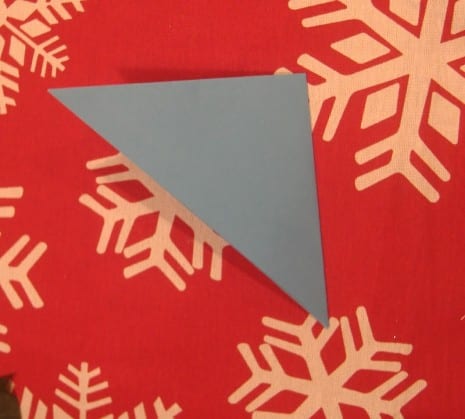 4. Rotate almost half way.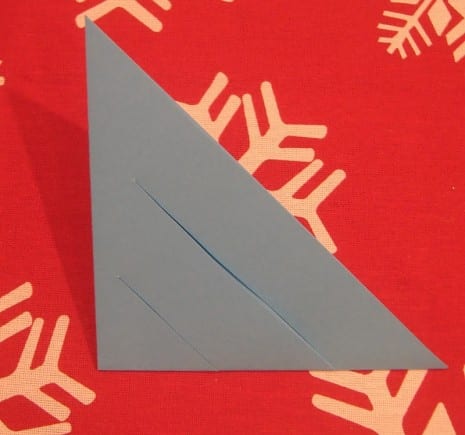 5. Cut through both layers on the folded ends, almost to the end.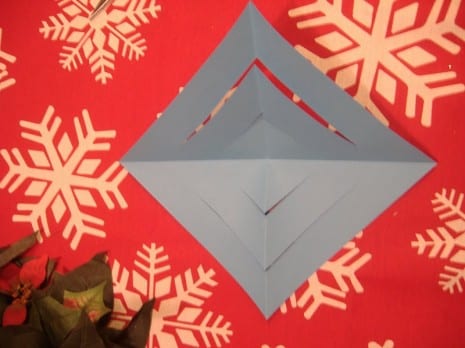 6. Open completely, folded crease-side down.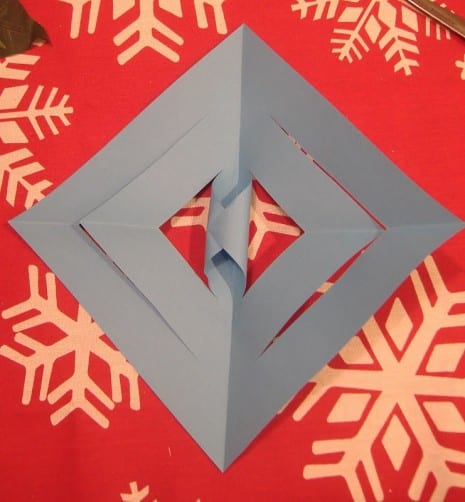 7. Fold the smallest flaps in, overlapping each other and tape, then turn over.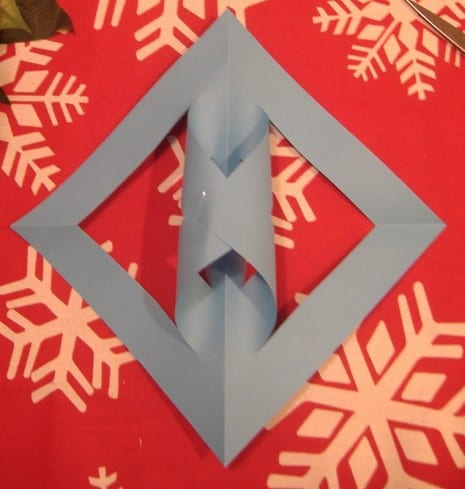 8. Fold the medium flaps in, overlapping each other and tape, then turn over again.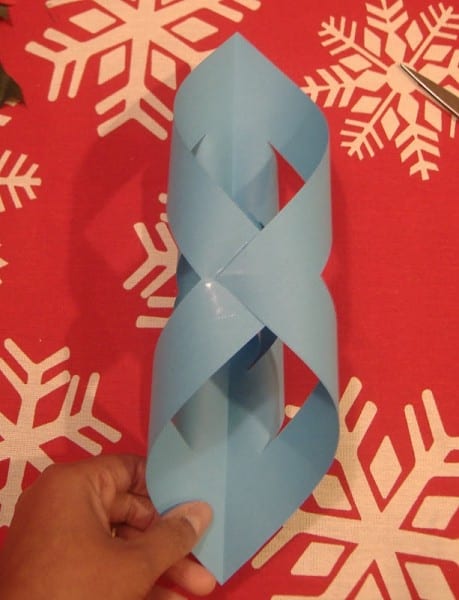 9. Fold the largest flaps in, overlapping each other and tape. This is how it should look from the side.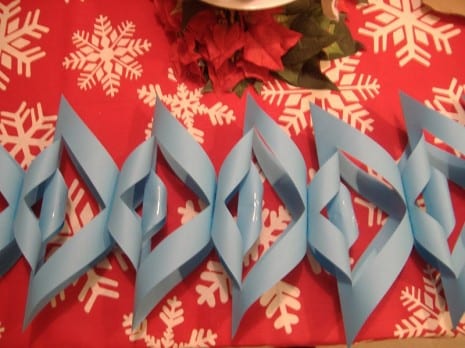 10. Staple or tape 8 pieces together.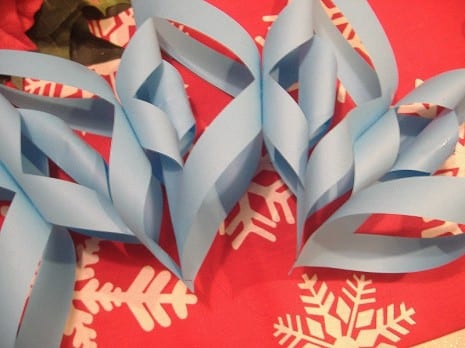 11. Staple in a ring by stapling the center points together.
12. Punch a hole in the top point and string through with fishing line. Voila!
Okay, Dawn, you've proved your point. 🙂 They are lovely! Thank you so much for sharing.
To learn more about Dawn, check out her blog, Not Just a Mommy, where she shares tips and trends on entertaining, event planning, and lifestyle. Also take a look at all her gorgeous parties on our main site. She has thrown some great one!