Melissa and Kellie from Icing Designs gave me a sneak peak at their peppermint hot chocolate cupcakes.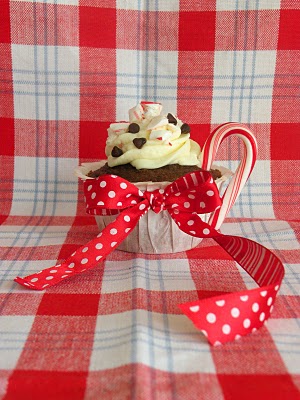 I thought they were so cute and festive (like a warm cup of hot chocolate), I asked them if I could repost their tutorial and they so sweetly said yes! Wait 'til you see how easy it is…
Make chocolate cupcakes
Added a swirl of butter cream frosting
Sprinkled some crushed peppermint and mini chocolate chips on top
Add a mini candy cane for a handle
And voila!!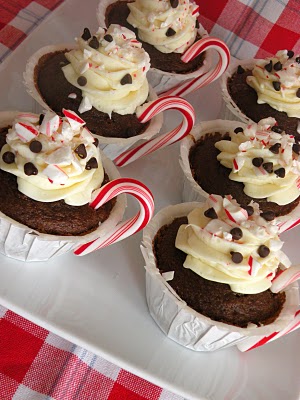 Here they even piped out little chocolate stars for the top… so cute!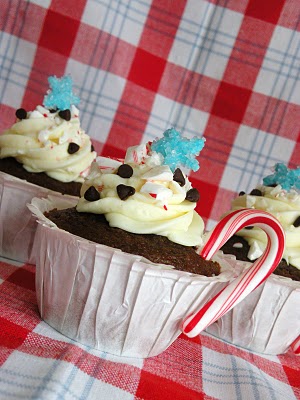 To see more of Melissa and Kellie's party inspirations (and there are a lot), check out their blog. Also take a look at their beautiful parties on our site and at their Icing Designs Etsy shop where they sell gorgeous hand-illustrated, hand-glittered invitations and cards.