This is not a paid post, I promise! Okay, now that that's clear, my hidden find for great party supplies is…  TJ Maxx!!
A TJ Maxx opened in my neighborhood, and since I'd never been in one, I decided to take a look, especially since I've been thinking a lot about budget parties. I was blown away by all the inexpensive but great party stuff I found.
I'm a big believer in buying white — white platters, white bowls, white serving pieces — so they can go with anything you're doing. Here's what I found…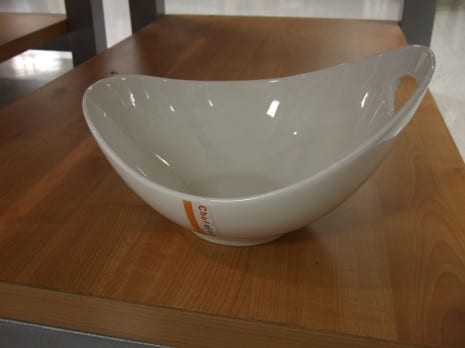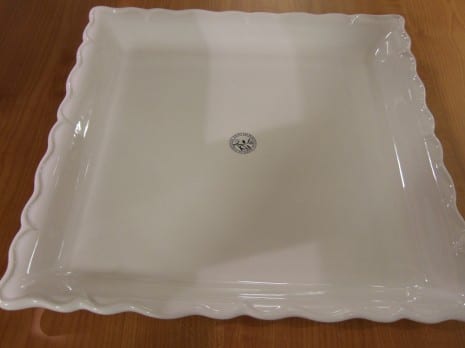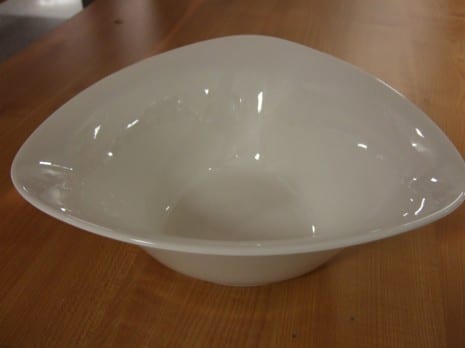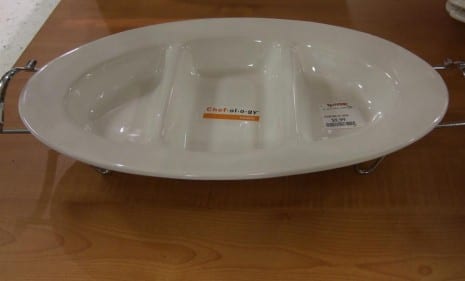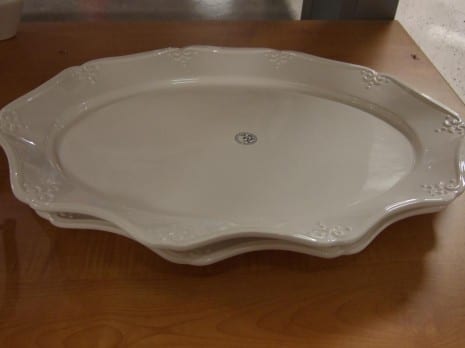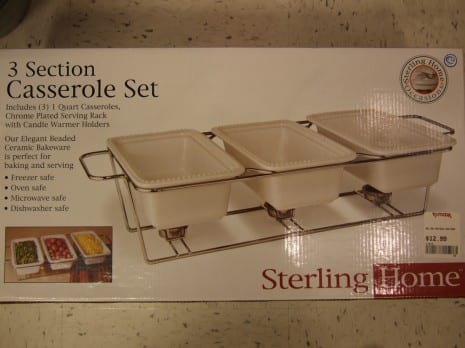 Okay, while not white, I could definitely use this pretty cake stand…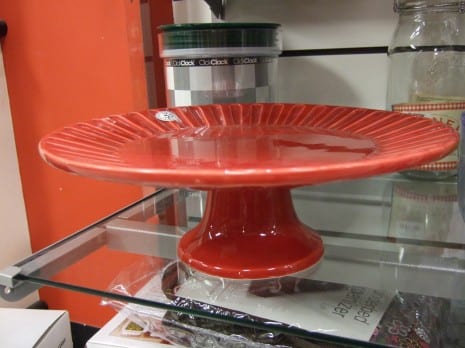 And how about these drink dispensers? I saw them on Amazon for $23.99 and $25.99.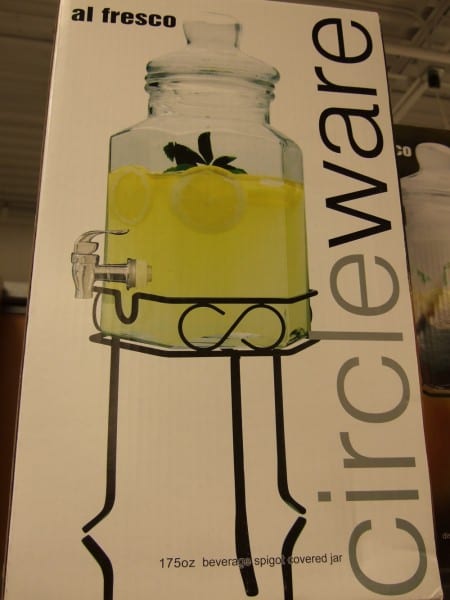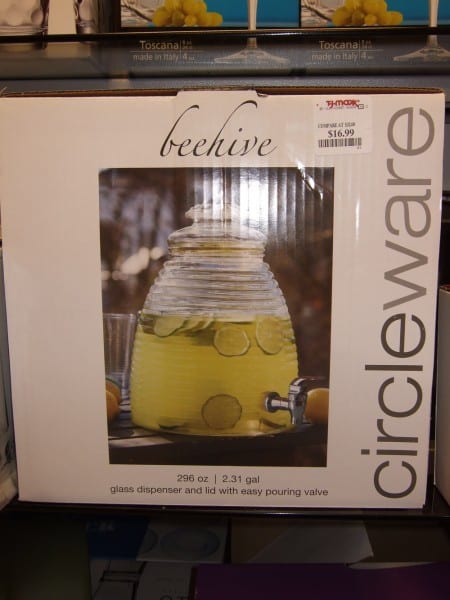 And it's hard to tell from this photo but these are super large vases that would look great with say a ton of green apples in them…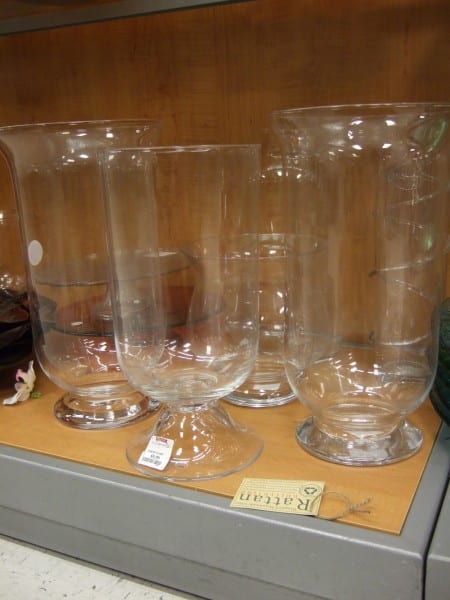 Who else likes TJ Maxx for party stuff? What are your other favorite discount stores that I should visit for party supplies? I'm very excited about my discovery. 🙂