Here's something we've been seeing on our main site for a while: whirly pops!
I'm not saying the moms at your parties will be happy with you serving their kids these gigantic sticky, sugary treats, but they do look great on a dessert table, work well as party favors, and are just so darn pretty. (Click on the photos to see what parties they came from.)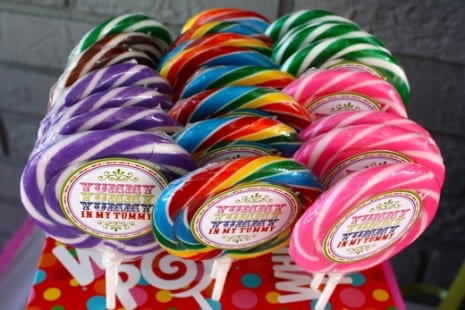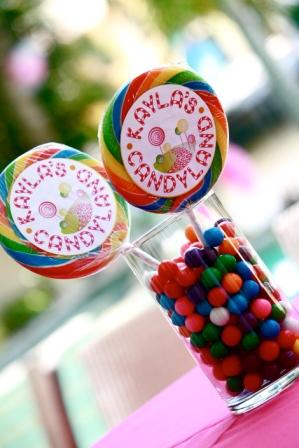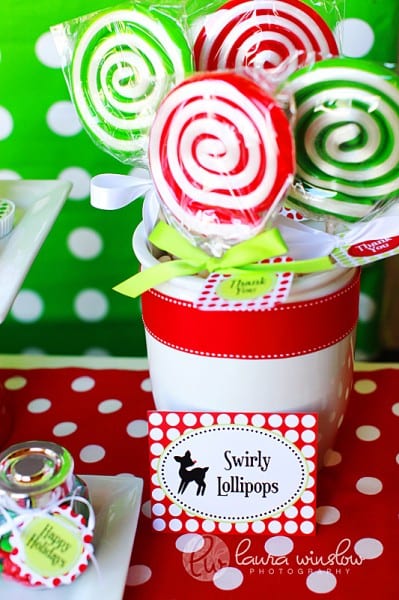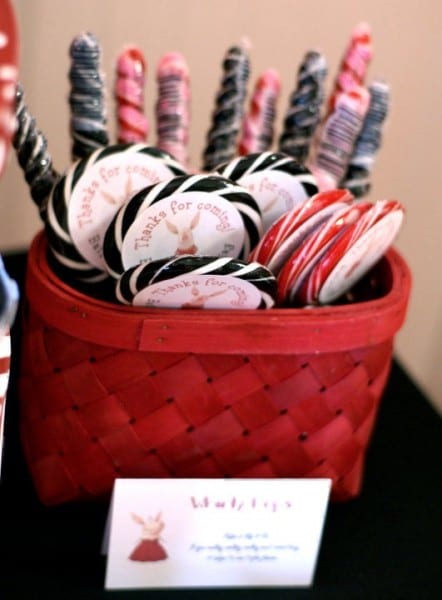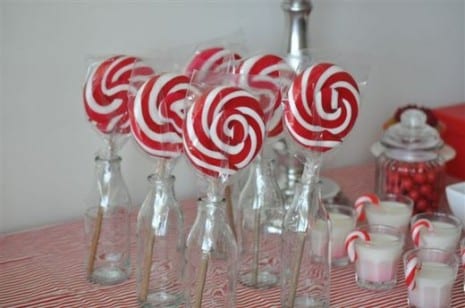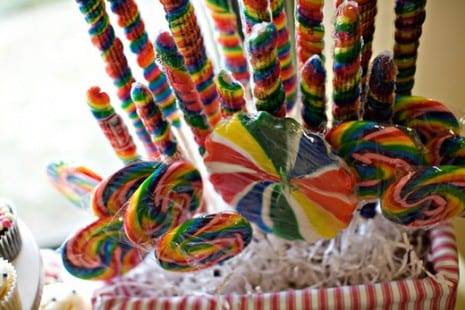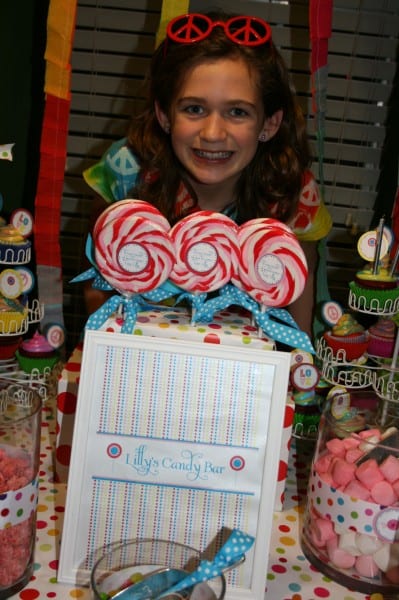 Looking for a little more inspiration, check out these candy/sweets/dessert parties from our main site.