Baking and cooking are two of my favorite things to do, so I'm excited that baking and cooking parties have become a major trend on our site.
What's great about them is the built-in activity, the fact that your guests don't go home hungry, and these parties are easy to personalize!
Here are some of my favorite baking and cooking parties from our site… You'll be blown away.
Corrie S's Let's Bake Party! – What an amazing baking backdrop and table. I love the banner made out of cooking utensils and the cupcake liner garland. It really sets the stage for the whole party.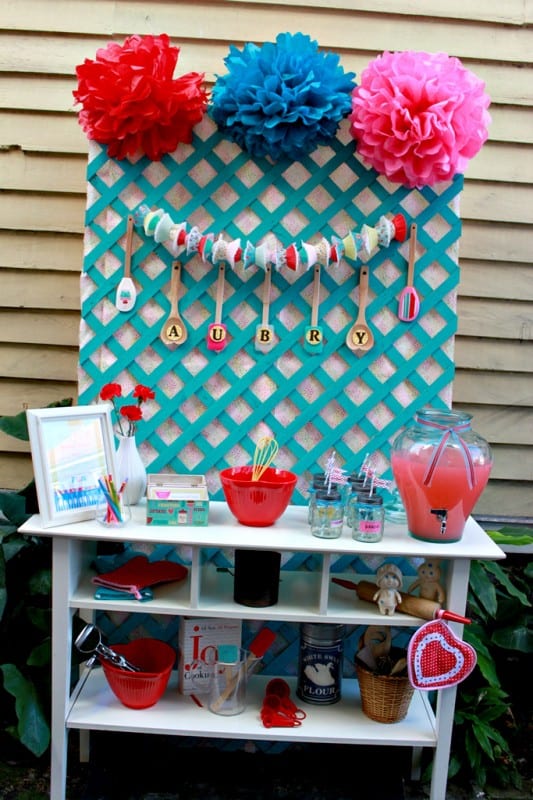 Jennifer H's Papa's Pizzeria Party – I don't know where to start…  from the fantastic dessert table, to the pizza box invitations, to the personalized chef's hats, to the place setting activities. Overall, fantastic job!!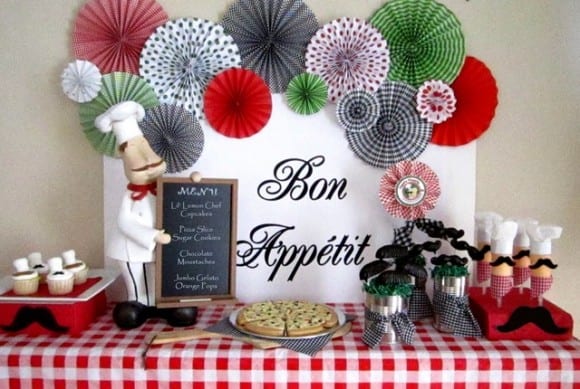 Donna C's Little Miss Homemaker Party — Not only did the guests bake apple pies but they also got to sew headbands (and apply lipstick)! What perfect little homemakers… My grandmother would approve. Plus, the cake and decorations are beautiful.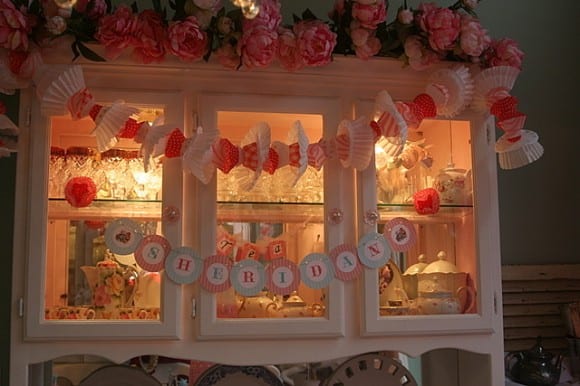 Adriana A's Pink Baking Party — Here the guests made pizzas and flower cookie topiaries. Plus, don't miss the invitations with real cooking utensils. I want one of those.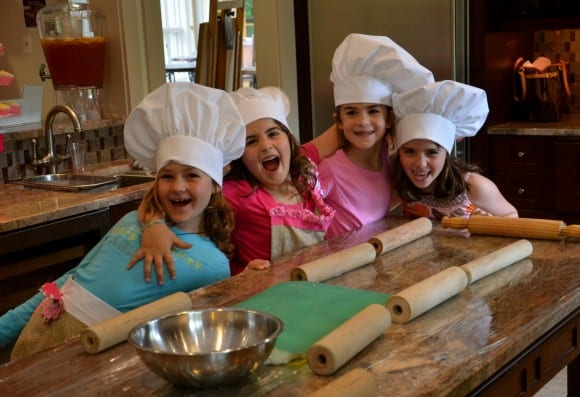 MKR Creations' Chef Jr.'s 10th Birthday — And who says cooking and baking parties have to be for girls? Here's a pizza making party for a ten-year-old boy held at a local California Pizza Kitchen.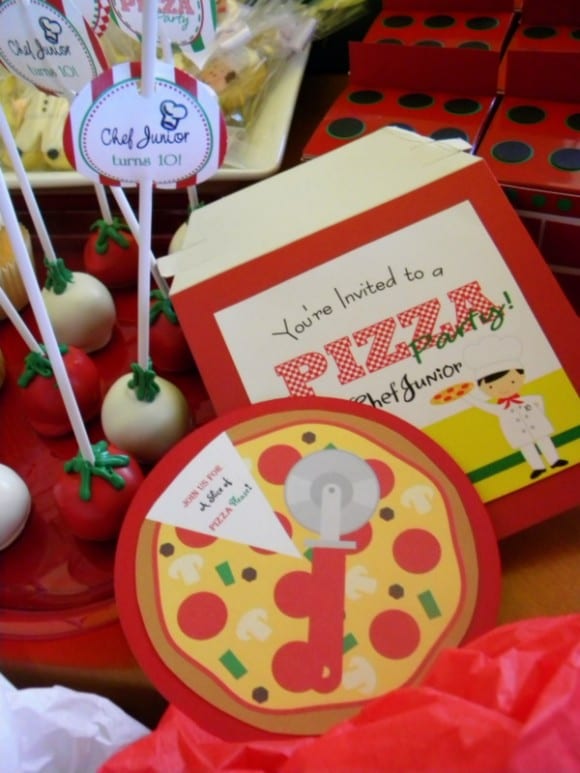 Hayley's MasterChef Birthday Party — While no actual baking occurred at this party (just decorating), if you like MasterChef, you will love the creativity of this party!
For more ideas and inspiration, take a look at all the baking and cooking parties on our site. I'm a big fan of this trend!