I'm a big fan of homemade photo booths at parties.  I think they're a great activity for guests, plus the host gets some nice memories out of it.
I also really like props.  Props instantly get people to relax and have fun.  Ask yourself, who doesn't love getting their picture taken in a big pink boa?
In fact, I've already written about my love of photo booth props here and here, but a photo booth trend I'm also a big fan of is the "empty picture frame."  Not only are they easy to make (just empty out a big framed picture, and you're in business) but I also think you get some visually interesting shots.
Take a look at these picture frame photos from some parties on our site and see what you think…
Tiffany N's Cupcakes + Cocktails Party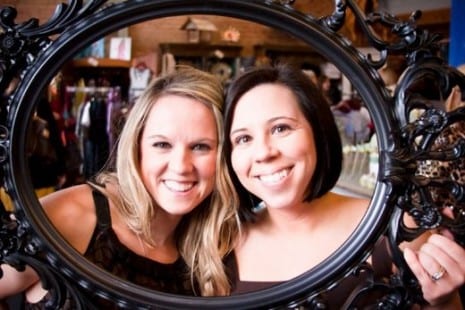 Kristy's Super Grover Rave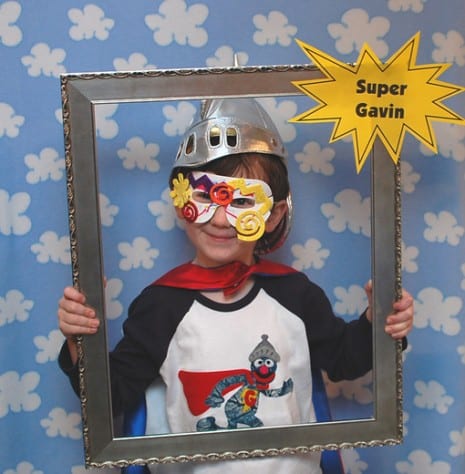 Mattie B's Roaring 20th Birthday