Here's an assortment of gorgeous ladybug parties from our site.
This theme work great for girl birthdays, 1st birthdays, and even baby showers. Ladybugs are considered good luck in many cultures, which makes these parties extra special. Plus, you can add lots of cute garden elements to your party, like grass, flowers, watering cans, flower pots, etc.
Also, scroll down to see our set of free ladybug printables to help you decorate your own party!
Click on the photo or link below to see the whole party…
Uche N's Ladybug 1st birthday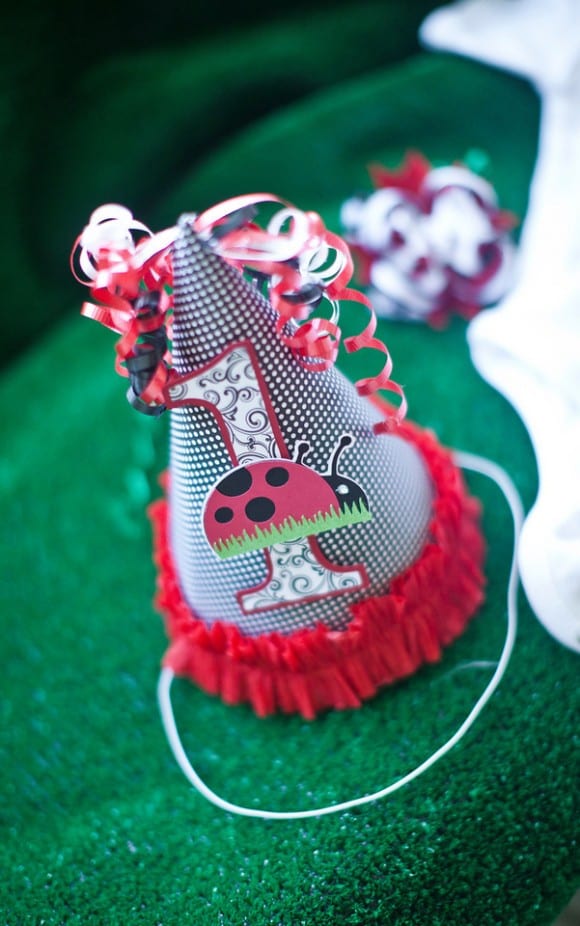 Love the Day's A Little Lady, Ladybug Party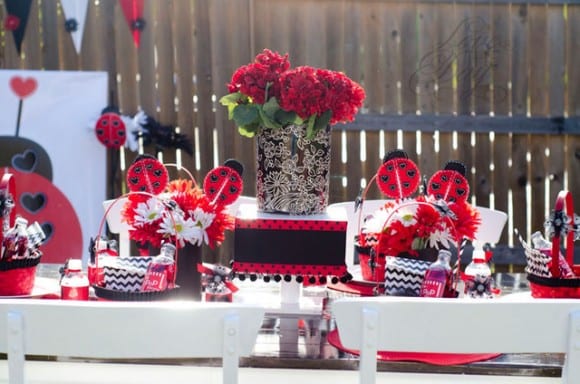 Helen T's Anya's 1st Birthday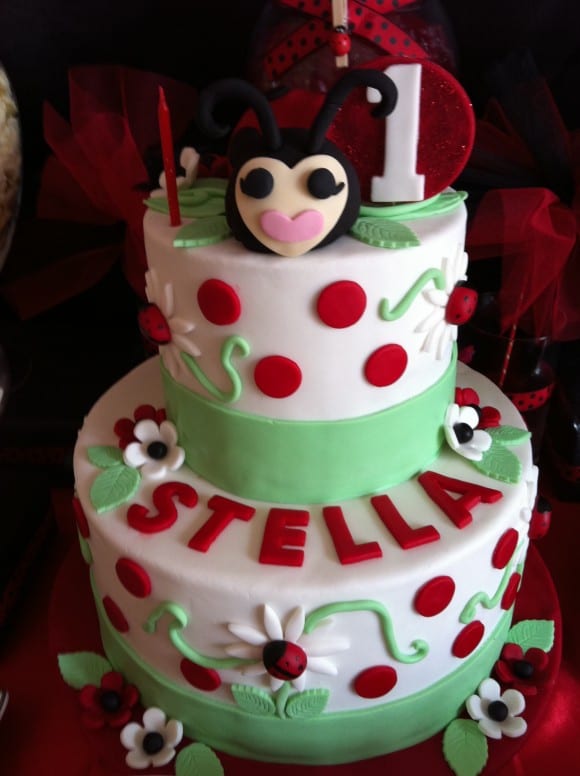 Mek R's Anya's 1st Birthday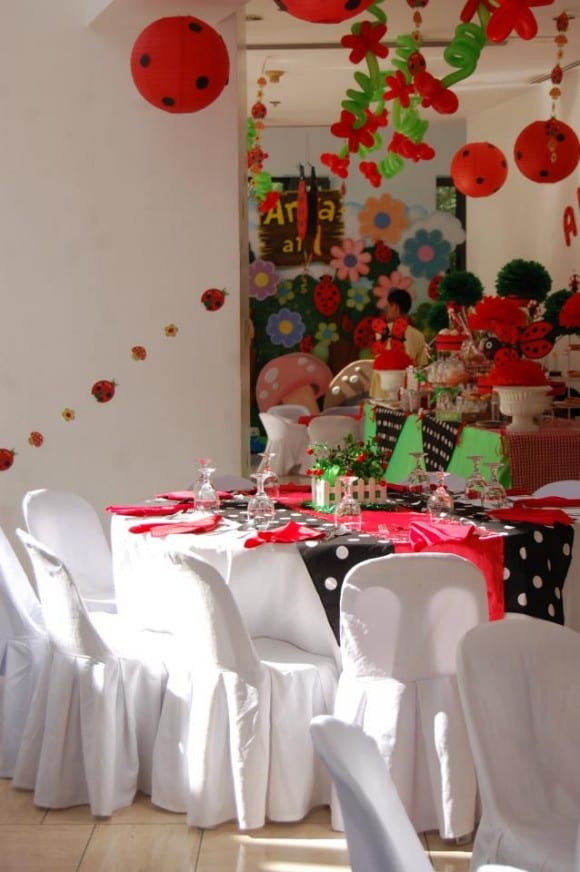 Suzi W's Ella's Ladybird Party (ladybugs!)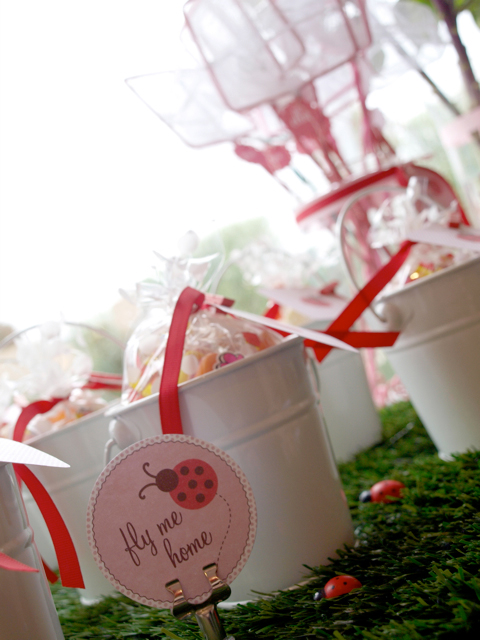 Jenn R's Adaline's Ladybug Picnic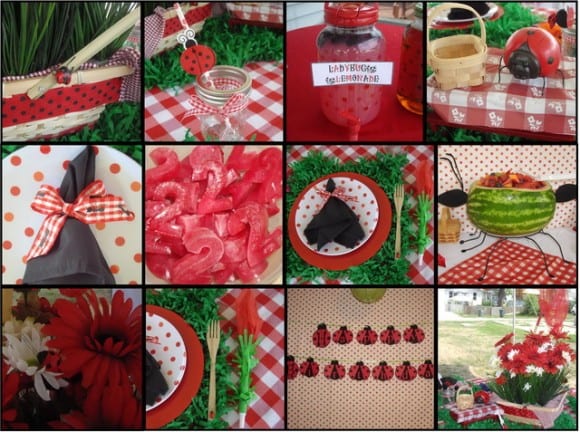 Sweet Memories Party Designs' Little Miss Lady Bug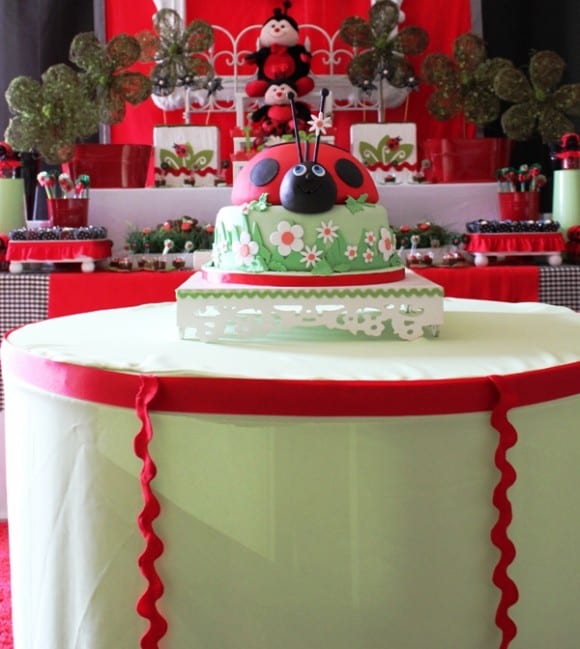 Jackie S's Sophia's 1st Birthday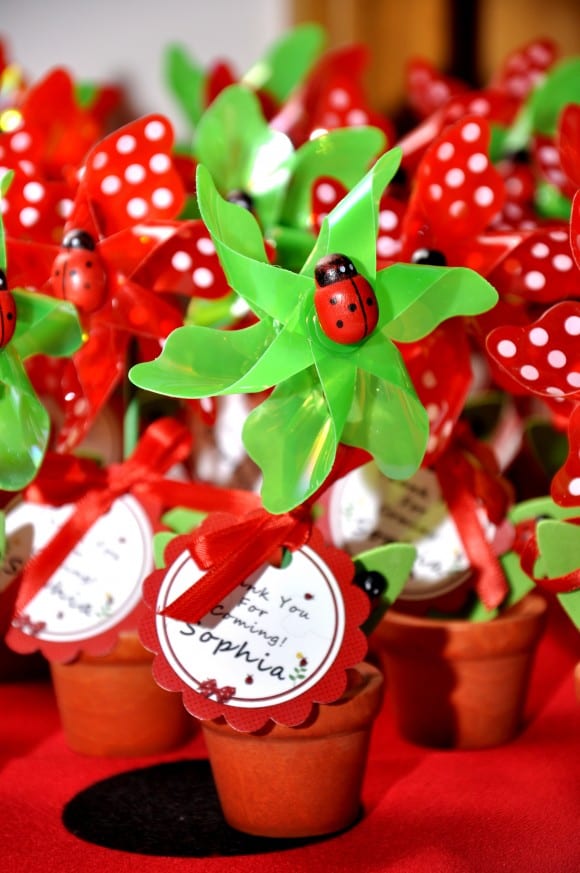 Sweet Soirees' Delilah's 1st Birthday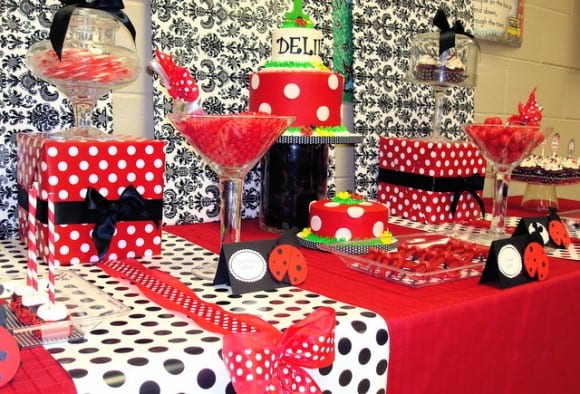 And here are our ladybug party printables designed by Printabelle.
The set includes: A  "Ladybug Love" welcome sign, party circles, gift bag circles, gift tags, gift boxes, water bottle labels, mini candy bar labels, "Ladybug Love" banner (big and small), invitations, treat bag toppers, tented cards, thank you cards, bookmarks, and free coloring sheet.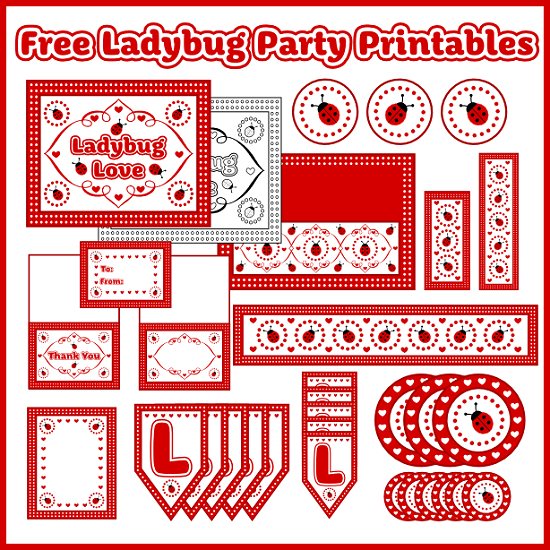 For more inspiration, check out all the ladybug parties on our site!