I'm so into hot cocoa bars this year because they're warm, tasty, inexpensive, and best of all… unexpected. Stealing from the traditional ice cream bar idea, a hot cocoa bar is where you set out cups of hot cocoa (or a carafe) and a selection of toppings and let your guests go to town.
For kids, I recommend putting out a variety of candy toppings (flavored marshmallows, crushed peppermint, M&Ms, etc.), and for adults, you can kick it up a notch by putting out some delicious liqueurs. Take a look at some of these fantastic ideas we've seen.
Paula from Frog Prince Paperie puts an elegant spin on her hot cocoa bar with an assortment of hot chocolates on a stick.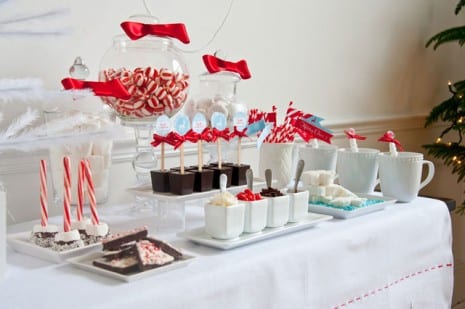 Kori from Paper & Pigtails calls her hot cocoa, "snowman's soup," and creates a whole party around it, including giving out snowman's soup hot cocoa as party favors.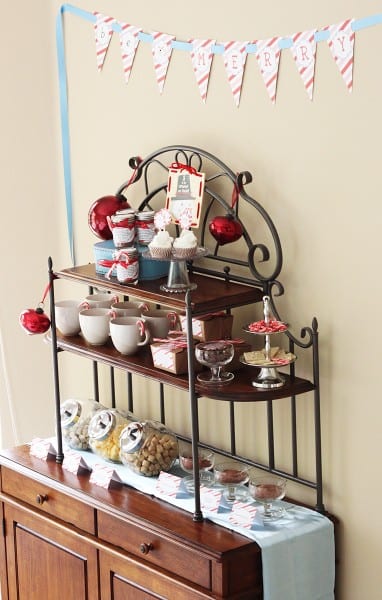 Amanda from Shindig Parties to Go creates this hot cocoa bar for her Candy Christmas Party with a lot of DIY details including that dapper snowman.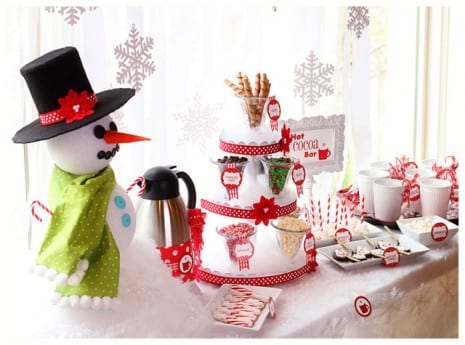 Smita from The Party Wall creates a Winter Warmer Party in hues of blue and silver with a  hot cocoa bar featuring flavored vanilla and hazelnut syrups. Yum.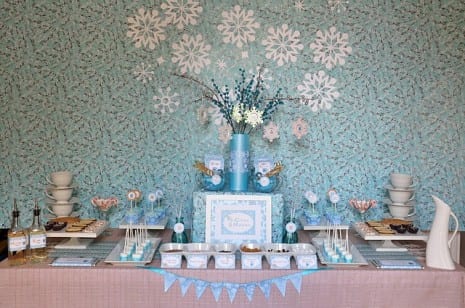 I hope to show off more of your hot cocoa bars this winter. Stay warm and have fun!