Take a look at these seriously fantastic kids' parties we've seen on our site… I'm blown away by all the creativity.
Courtney D's Children's Gingerbread House Decorating Party – This gingerbread house is unbelievable and we love the candy cane Christmas trees. We haven't seen those before.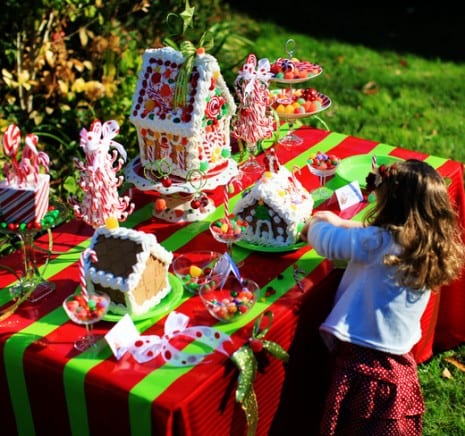 The Savvy Mom's Guides Gingerbread Play Party – The chefs hats and aprons are too cute, and there were two fun activities at this party: birdhouse decorating and cookie decorating.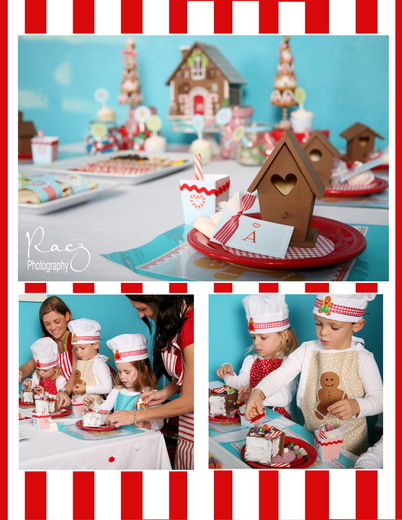 Laura B's Crafty Kids Christmas Party – What a gorgeous table filled with candy canes, peppermint sticks, cookies, and snowballs and we love how Santa made a surprise appearance at the party.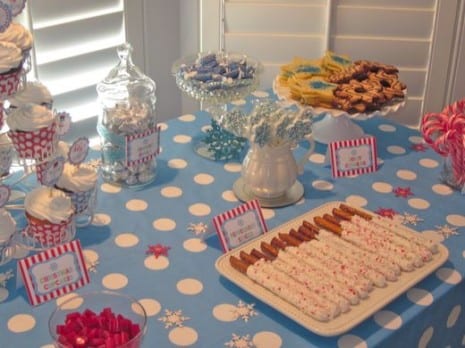 Amanda P's Snowman Children's Holiday Party – There are so many great details here from the snowball garlands to the big snowman centerpiece and little snowmen made out of marshmallows.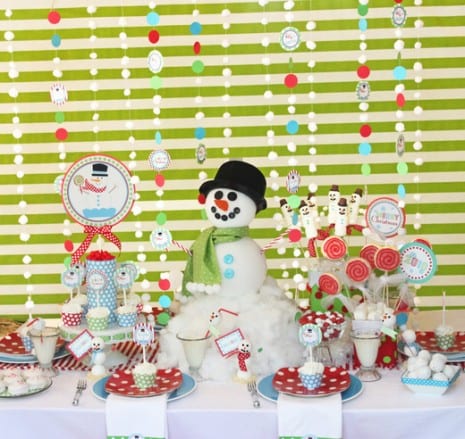 Laura M's Cookie Decorating Playdate – Such a pretty dessert table. We love all the red accents like the red sodas, red cupcakes and red backdrop.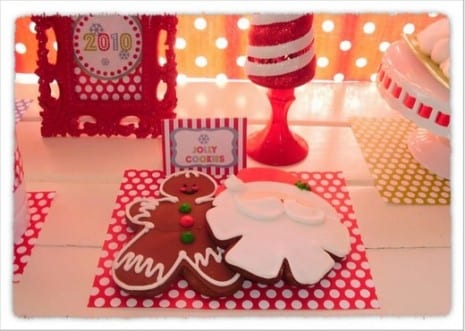 If you throw a kids' holiday party of your own, please add it to our site so we can show it off!