I was asked by Butterfinger to showcase their new holiday candy, including their new Snowman Peanut Butter Cups. Since this is the year of the unicorn, I wanted to create an easy-to-make unicorn Christmas stocking DIY to show off the candy!
How fun would this unicorn look on your mantle! And what could be better than stuffing it with all these holiday-themed, delicious candies.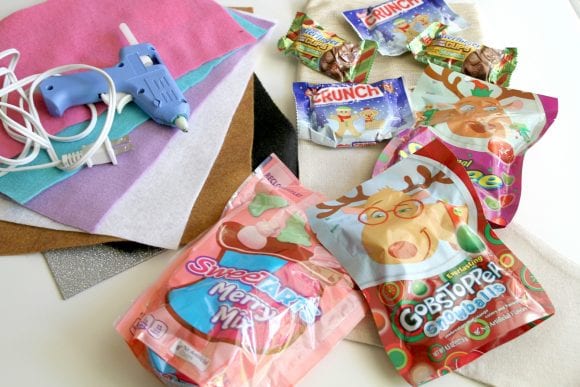 Supplies (affil):
1 sheet of felt in pink, turquoise, lavender, white, black, and brown
1 piece silver foam
Hot glue gun
Black marker
Trace the bottom of the stocking on the white felt to create the unicorn head shape.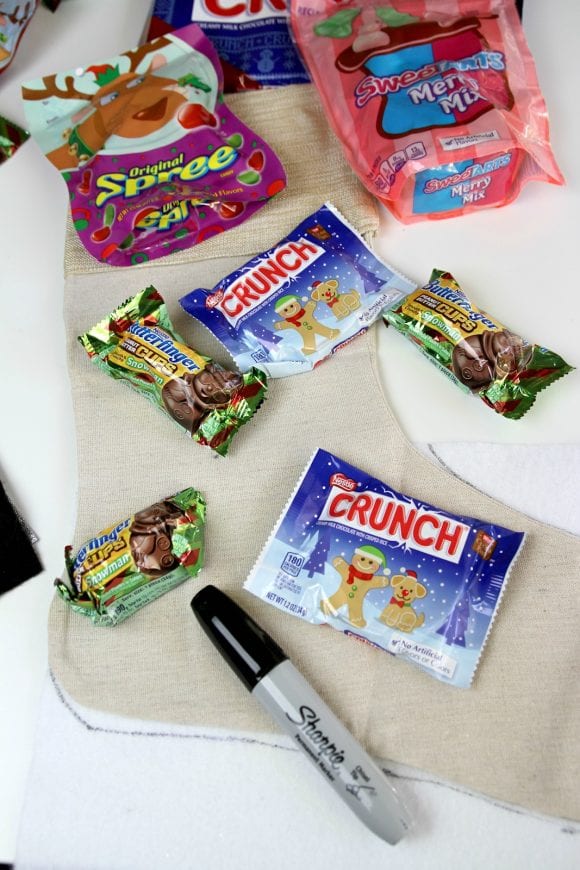 Glue the white felt onto the bottom of the stocking.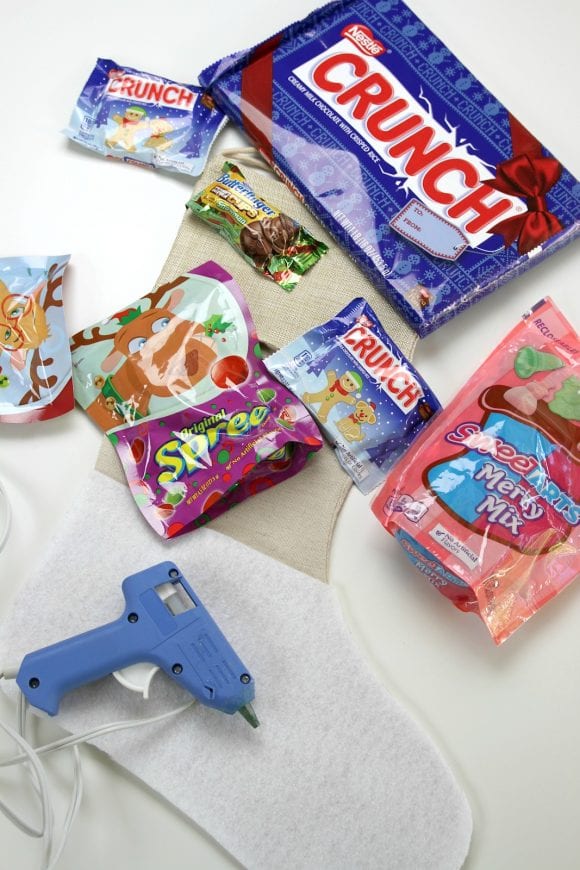 Roll thin strips of pink, turquoise, and lavender felt into little spirals (flowers) and affix the ends with hot glue.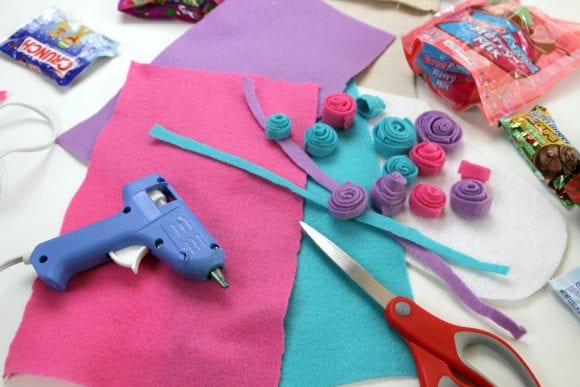 From the brown felt, cut out a half circle shaped nose, a little smaller than the white felt outline. Cut out one eye from the black felt. To do this, cut out an outline of a half circle, then cut out extra pieces for the lashes.
Using the glue gun, affix the eyelashes, nose, and flower mane using your glue gun.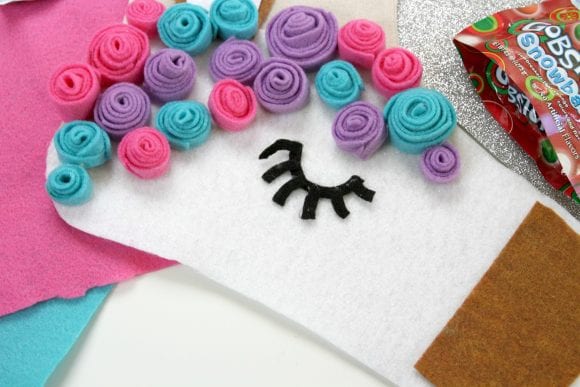 Cut out a teardrop ear shape using the brown felt and a smaller teardrop ear shape using the white felt. Glue them onto the stocking.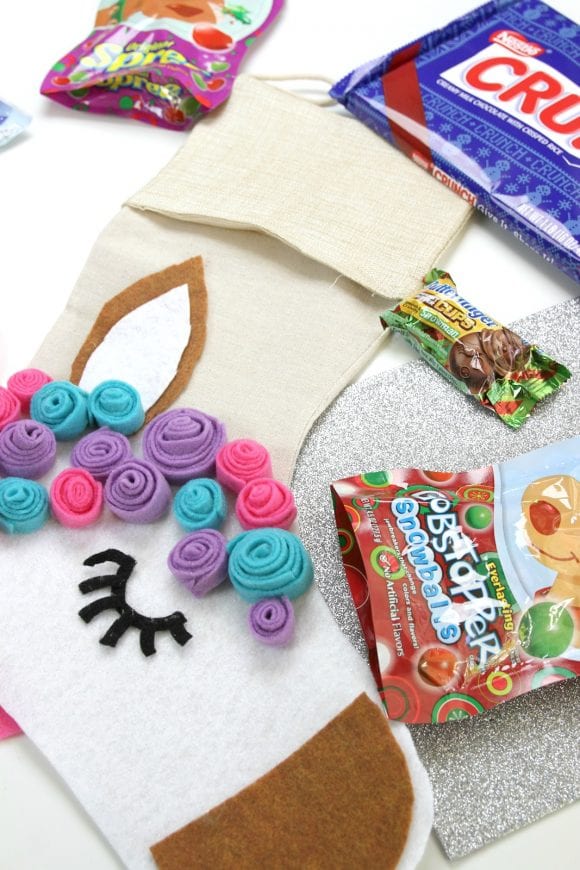 And finally, from the sparkly silver foam, cut out the unicorn horn (a long triangle) and affix with hot glue.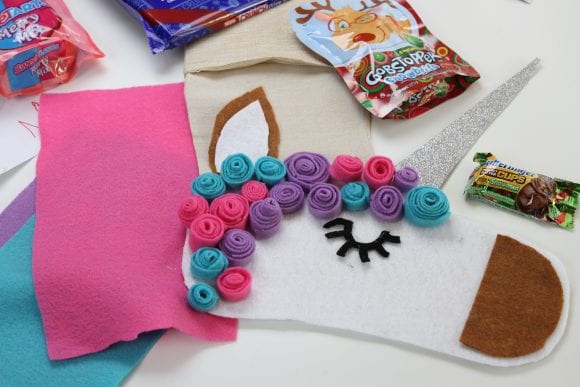 Now take a look at all this adorable stocking about to be filled with this amazing candy!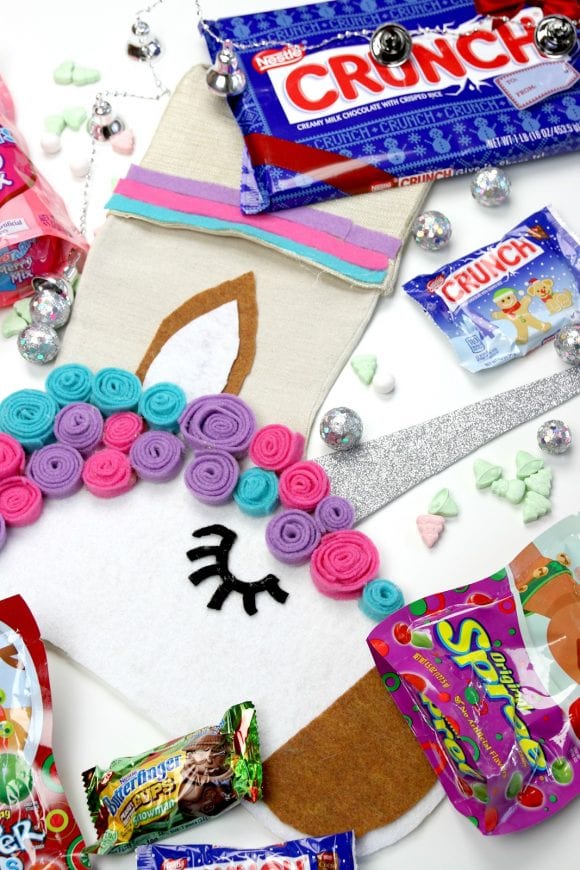 My favorite is definitely the new Butterfinger Peanut Butter Cup Snowman. It has that classic Butterfinger crispety, crunchety, peanut-buttery flavor drenched in a milk chocolate coating. And it come in cute snowman shape.
I'm also loving these red and green Original Spree candies and Everlasting Gobstopper Snowballs. Both these candies bring me back to my childhood (I used to love how long they lasted in my mouth) and I find their adorable reindeer packaging so fun! My daughter agreed with me, and wanted me to promise that they would end up in her stocking this year.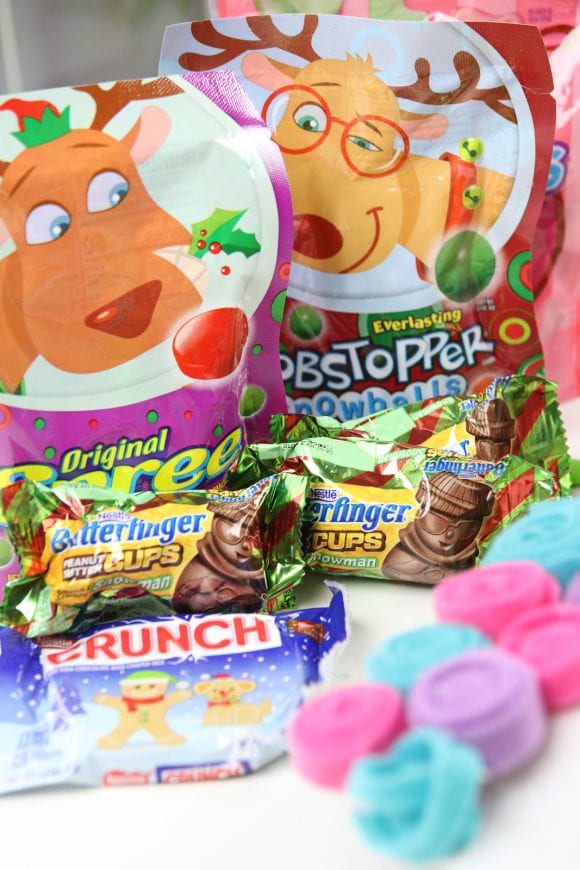 Rounding out the collection are these Nestlé Crunch Medallions. Plus I can't forget the holiday themed SweeTARTS Merry Mix for a little sweet tang in your stocking.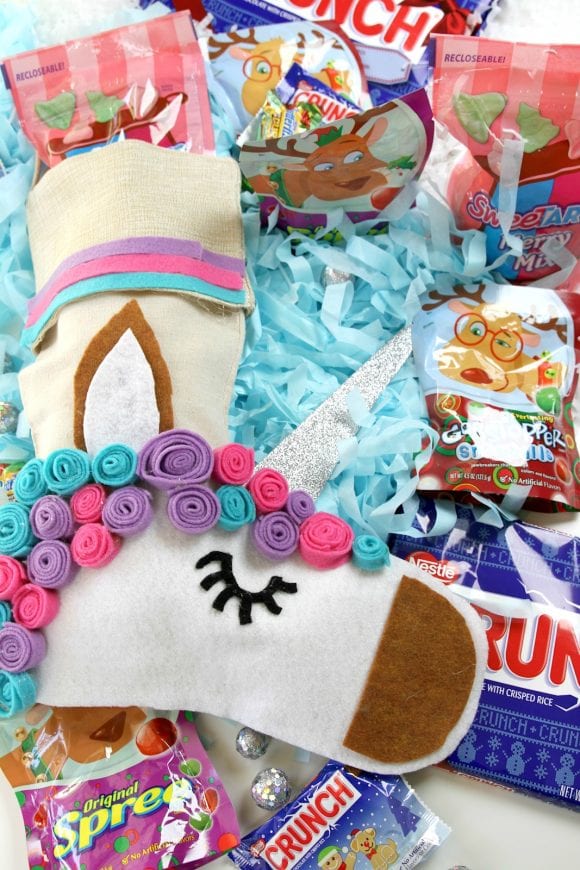 And finally how lucky is my daughter, who's going to get this Nestle Crunch 1 LB Bar?! Honestly, I'm a little jealous. If I were ten like her, I would be the happiest girl in the world to get this on Christmas!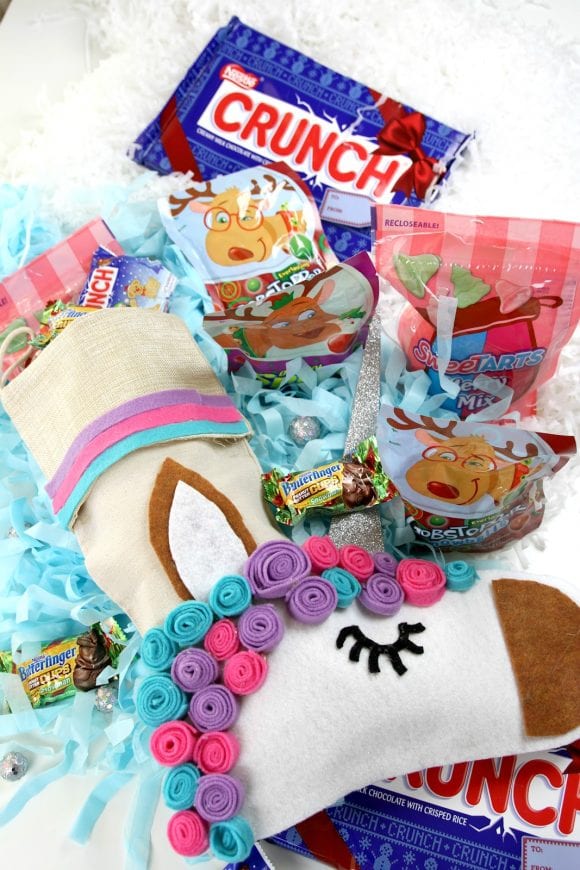 This is a sponsored conversation written by me on behalf of Nestle. The opinions and text are all mine.