We've gotten a fantastic turnout to our birthday card design challenge! Thank you to everyone who entered!
Now it's time for our community to vote for our three favorite cards.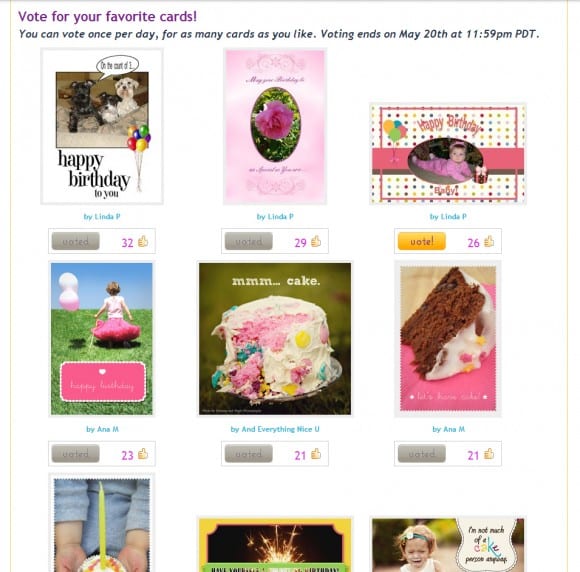 The designers with the three most popular cards will each receive $100 Amazon gift certificates.
The three finalists will then have their designs featured on the HP Facebook page and in the HP Newsgram newsletter, and the winner, voted on by the HP community, will receive a brand new HP OfficeJet 7500A printer worth $199.
Here's how voting works:
You can vote once a day for as many cards as you like
Voting ends at 11:59pm on May 20th
If you want to share a card on Facebook, Pinterest, or Twitter, just click on the card you like and you'll see the links
Good luck, everyone! I can't wait to see the winning designs!