Here's the perfect back-to-school breakfast for your kids! They're simple to make and great for on-the-go families, like mine!
Waffle Breakfast Sandwich Recipe
Ingredients:
Favorite waffle recipe (I use mix from the store)

Spray oil

Crispy cooked bacon

Sliced cheese

Baked eggs

Wax paper

Whisk
Optional: Maple Syrup
Directions:
Follow the package instructions to make the waffle batter. Trim off any excess waffle around the edges. I found that when I used my electric handheld mixer, it made the waffle batter light and fluffy!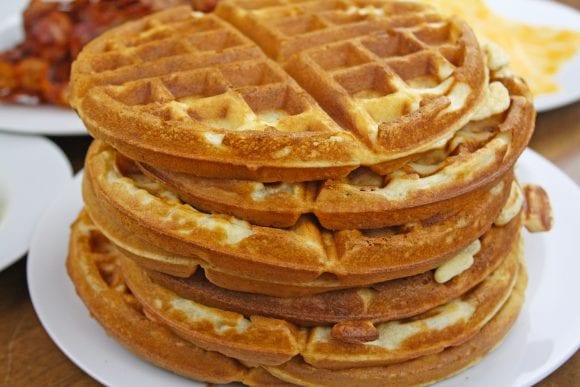 There are two ways I like to cook bacon to make it nice and crispy; the first is to bake the bacon at 400 ℉ for 15 minutes, turning the bacon halfway helps so it cooks evenly. Once you remove the bacon from the oven, finish it in a frying pan to make it extra crispy.
The second option is, if you have a griddle available to you, fry the bacon on the griddle, turning halfway through to get both sides cooked evenly.
Place cooked bacon onto a plate covered in paper towels to soak up the grease.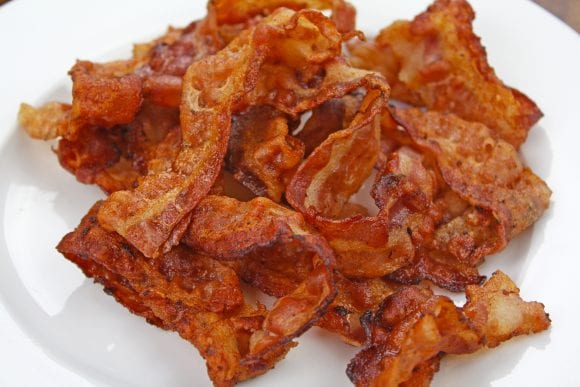 To make the baked eggs, whisk eggs with 1-2 tablespoons of milk. The milk helps to slow cook the eggs. Scramble the eggs or pour into a baking dish and cook at 350 ℉ for 15-20 minutes until eggs are no longer runny.
Add a little butter to the waffles and assemble the sandwich. Start with the waffle.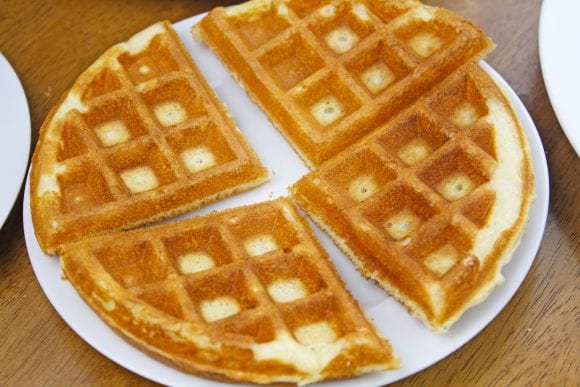 Next add the slice of cheese.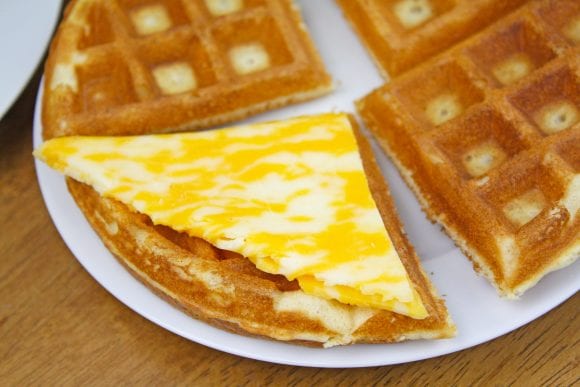 Next add the bacon.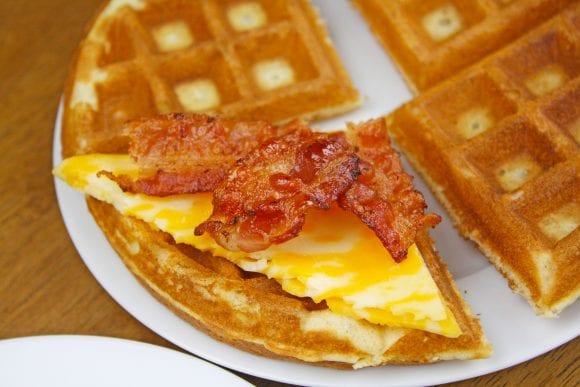 Add the baked eggs.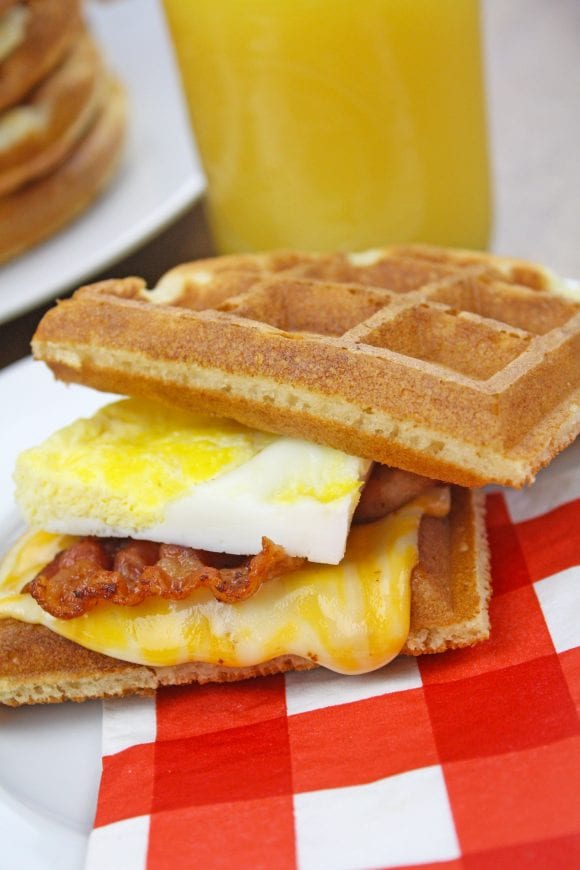 And now you've got a delicious breakfast sandwich you can take on the go!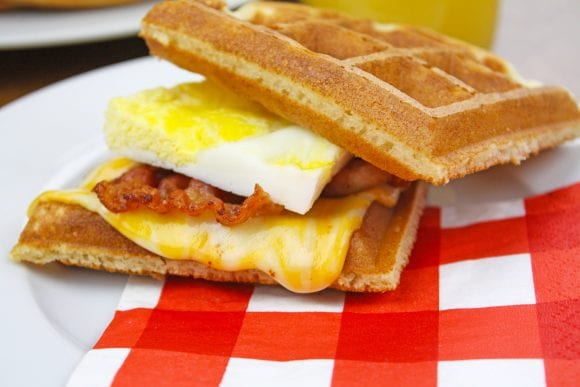 Just wrap it up in a napkin. You can hold each sandwich together with toothpicks if you need to.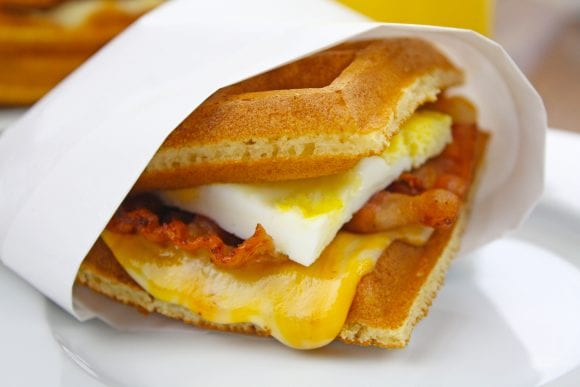 Voila and yum!

This fabulous recipe was created by our recipe contributor, Shauna at Ella and Annie Magazine! To see more of Shauna's work, check out Ella and Annie Magazine and visit them on Facebook, Twitter, Instagram, and Pinterest.
OTHER BREAKFAST RECIPES YOU'LL LIKE: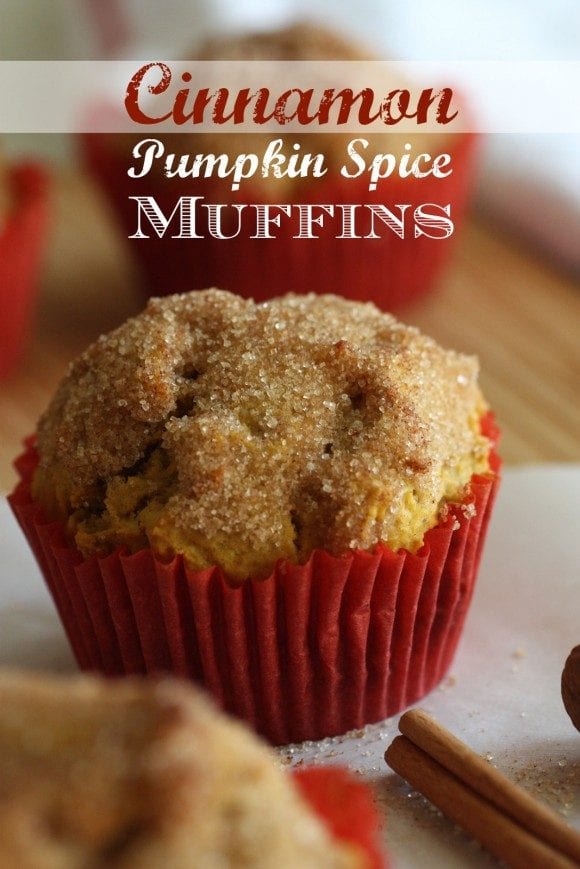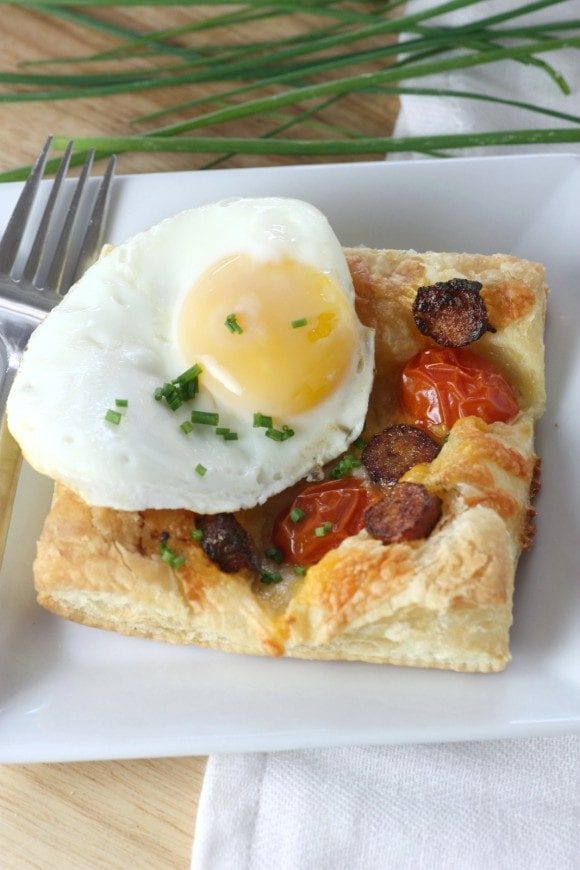 For more inspiration, check out these breakfast recipes from our site.
Save