Wait until you see the parties we picked for our four favorites this week on Catch My Party! The parties include a fantastic Harry Potter birthday party with the most incredible Harry Potter dessert table! Plus we love how all the Hogwarts houses are represented!
Be sure to check out my other 4 favorites this week for great ideas and inspiration.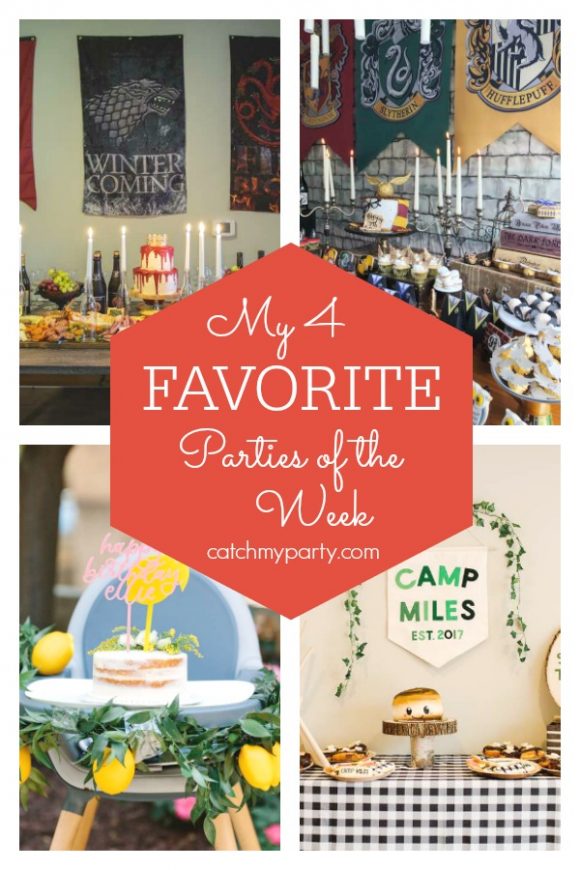 Take a look at our 4 favorite parties below:
Our favorite parties this week include this fantastic Harry Potter birthday party, a moody Game of Thrones premier party, an adorable camping 1st birthday, and a sweet and delicious lemon 1st birthday party.
Party 1: Harry Potter Birthday Party
Macy Lima Decor's Harry Potter Birthday Party
MY FAVORITE PARTY DETAILS:
The dessert table that looks like it actually is in a hall at Hogwarts
The cake with the Harry Potter glasses, the golden snitch, and the Gryffindor scarf
The Harry Potter face cookies
The four banners representing each of the four houses at Hogwarts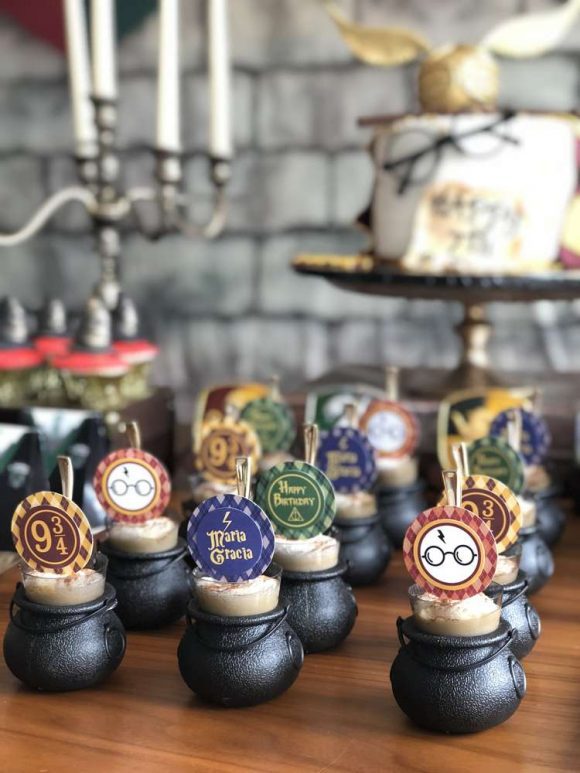 Party 2: Game of Thrones Party
Chári H's Game of Thrones Premiere Party
MY FAVORITE PARTY DETAILS:
The dripping blood cake topped with a gold crown
The beautiful smorgasbord of cheese, olives, and charcuterie
The custom draw string swag bags for the guests to go home with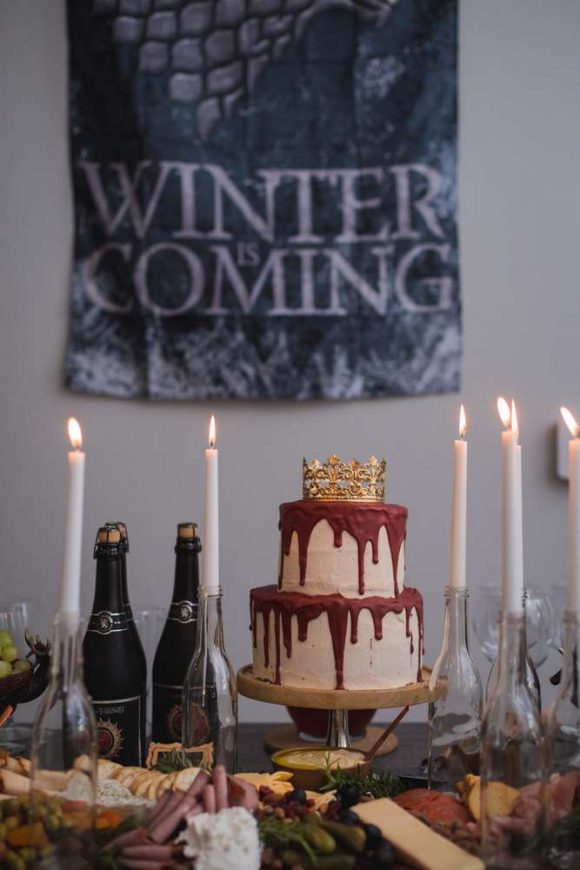 Party 3: Camping 1st Birthday Party
Lindsay S' Miles' Camp Themed First Birthday Party
MY FAVORITE PARTY DETAILS:
The welcome signs to Camp Miles, welcoming all the happy campers
The toasted marshmallow smash cake
The trail mix bar and arts & crafts station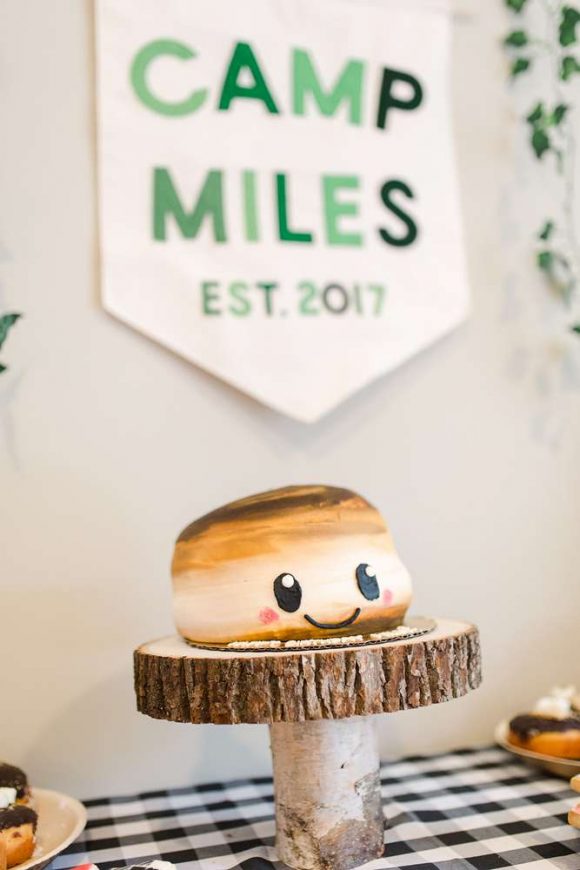 Party 4: Lemon 1st Birthday Party
Elizabeth Downs' Ellie's Lemon First Birthday
MY FAVORITE PARTY DETAILS:
The little lemon cake pops
The table decor with the assorted lemon centerpieces
The pink and yellow giant balloons
The beautiful smash cake with flowers and cake topper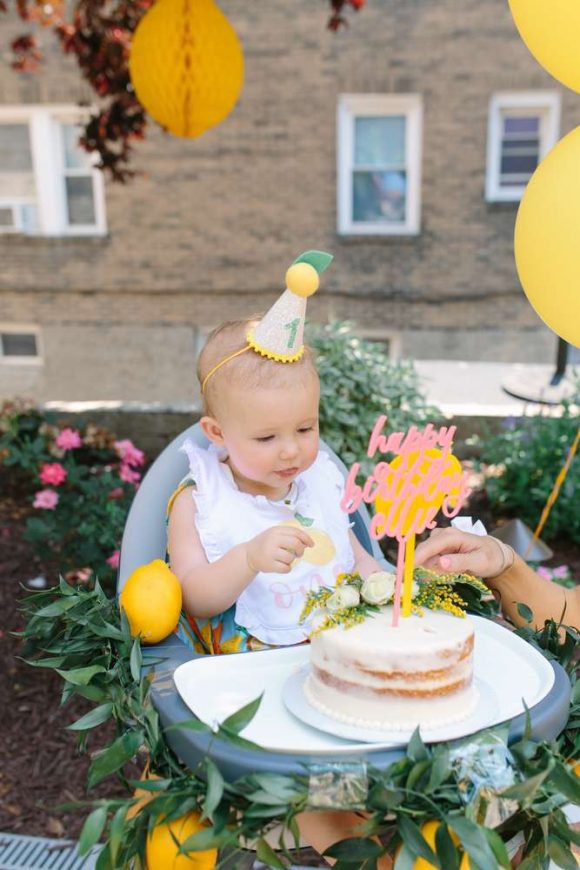 More parties in these favorite party themes:
If you are a blogger or entrepreneur, definitely check out my new podcast!
It's called The Blogger Genius Podcast, where I interview successful bloggers to find out what's working in their businesses. You will learn a ton so subscribe now!!