Another week has flown by and here I am again with my 4 favorite parties of the week.
This week we've amazing parties, such as this beautiful bohemian birthday that has the most amazing balloon decorations! You're going to love it.
Don't forget to scroll all the way down so you don't miss any of the fantastic party trends that are out there.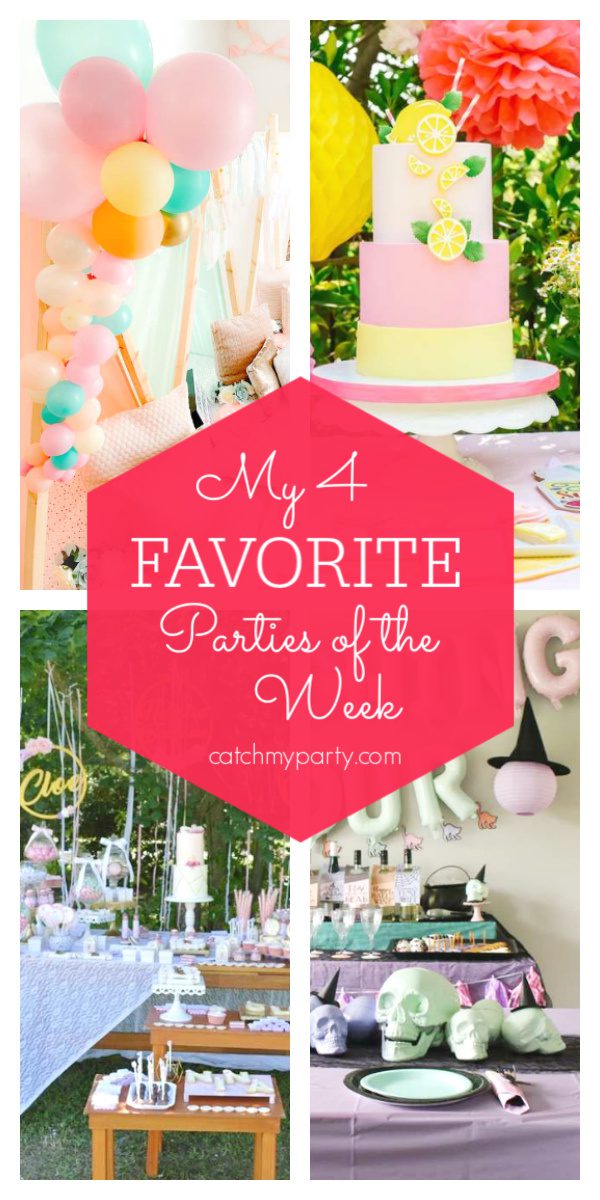 Check out my 4 favorite parties below:
My favorite parties this week include a beautiful bohemian birthday, a pretty lemonade stand birthday party,  an amazing boho-chic baptism, and a gorgeous pastel Halloween party

Party 1: Bohemian Birthday
Oh SO Kel's Isla's Boho Dreamcatcher Party

MY FAVORITE PARTY DETAILS:
The cute little pastel tents for guests to sleep, each one with pretty comfy cushions
The gorgeous pastel balloon garland decorating the room
The wonderful outdoor table settings with floor cushion seating
The fun teepee cones for guests to eat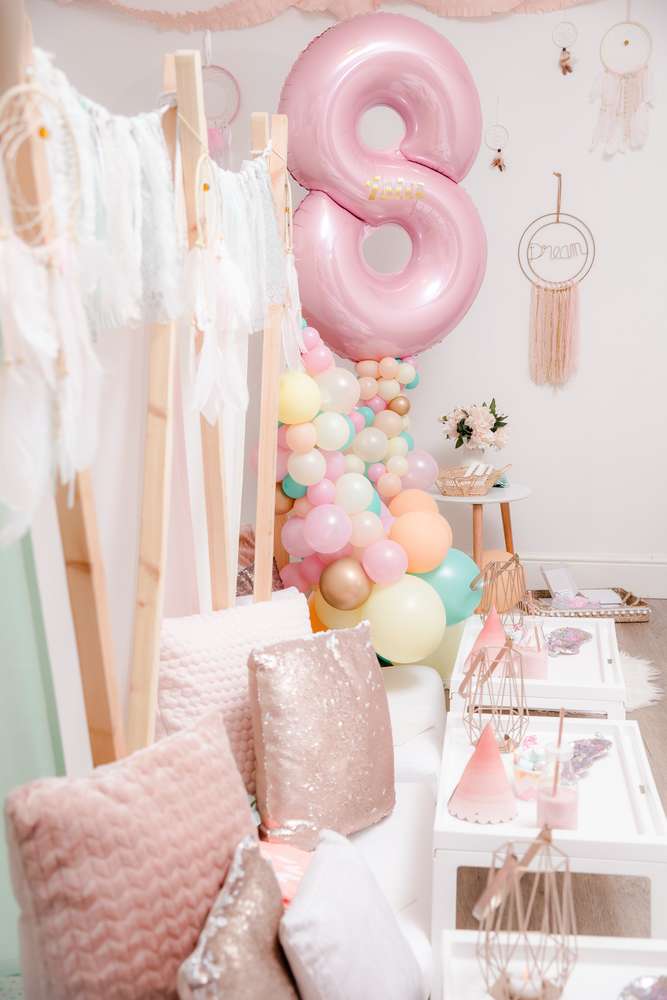 Party 2: Lemonade Stand Birthday Party
Sweet E's Bake Shop's Summertime Lemonade Stand Party
The amazing pink and yellow dessert cake decorated with fondant lemon slices
The cool glasses with hot pink lips, a stripy gold straw with a 'wife of the party' straw flag and an awesome little man in underwear hanging off it
The cute pink frosted cupcakes decorated with stripy drink straws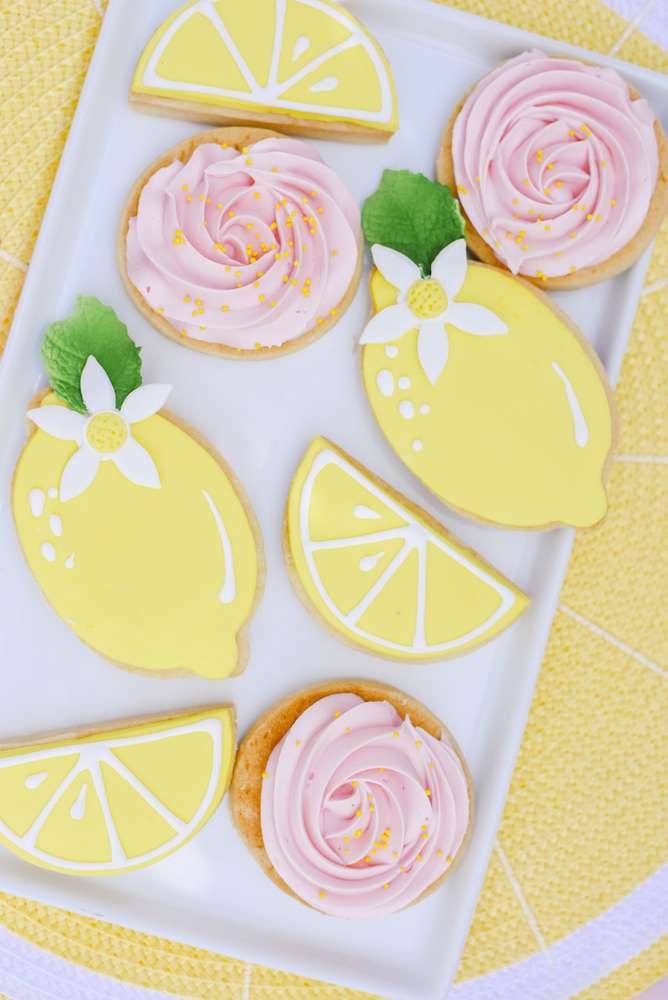 Party 3: Boho Chic Baptism
Maríakala Candy Bar's Baptism of Sweet Cloe and Nina

MY FAVORITE PARTY DETAILS:
The stunning  pink floral centerpieces
The beautiful personalized name decorations hanging on each chair
The sweet dreamcatcher cupcakes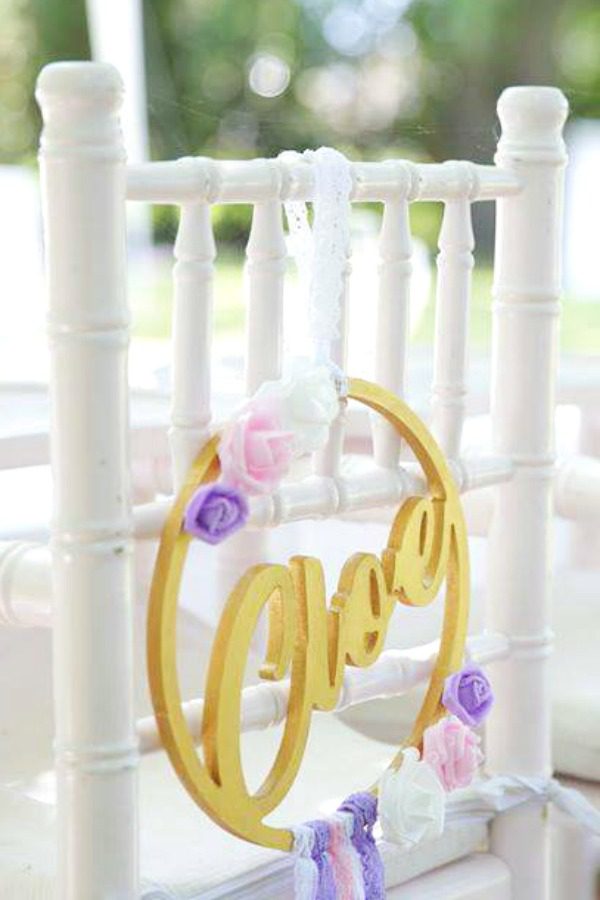 Party 4: Pastel Halloween Party
Brittany D's Pastel Halloween Party

MY FAVORITE PARTY DETAILS:
The impressive dessert table with pastel balloons decorated with witches hats hanging from the ceiling
The gorgeous centerpiece runner made up of skulls in a pastel gradient
The fun mini cauldrons full of candy with an upside-down witch sticking out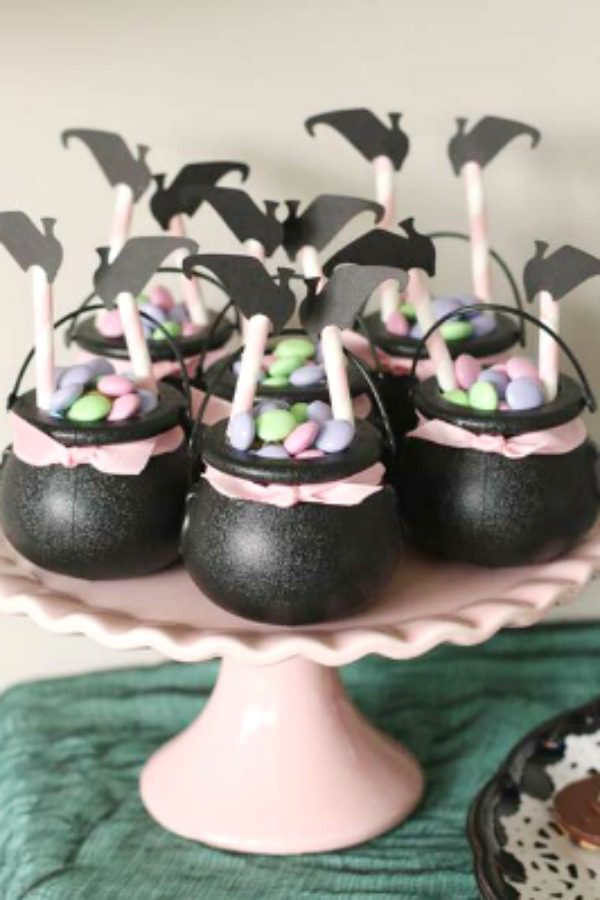 More parties in these favorite party themes:
If you are a blogger or entrepreneur, definitely check out my new podcast!
It's called The Blogger Genius Podcast, where I interview successful bloggers and industry experts to find out what's working now in online business. You will learn a ton so please subscribe now!!