If you are looking to add some cute and custom decor to your home, here's the perfect DIY. This washi tape monogram wall art is simple, chic, and fun project for any level crafter, and this tutorial was created by Kristen and Missy from Sweetly Chic Events & Designs.
For those of you who don't know what washi tape is, it's tape that's made of paper, feels like masking tape, and originally from Japan. It comes in all different patterns, designs, and sizes. It is a crafter's dream. Plus, you can now find it at any crafts store, or even Target.
Supplies:
Wooden Letter
8×10 Canvas
Acrylic Paint
Paint Brush
3 Varying Rolls of Washi Tape
Scissors
Hot Glue Gun
Directions:
1. Using your paint brush, apply a coat of your chosen paint color to the canvas. We chose a modern navy blue and a top coat of navy glitter.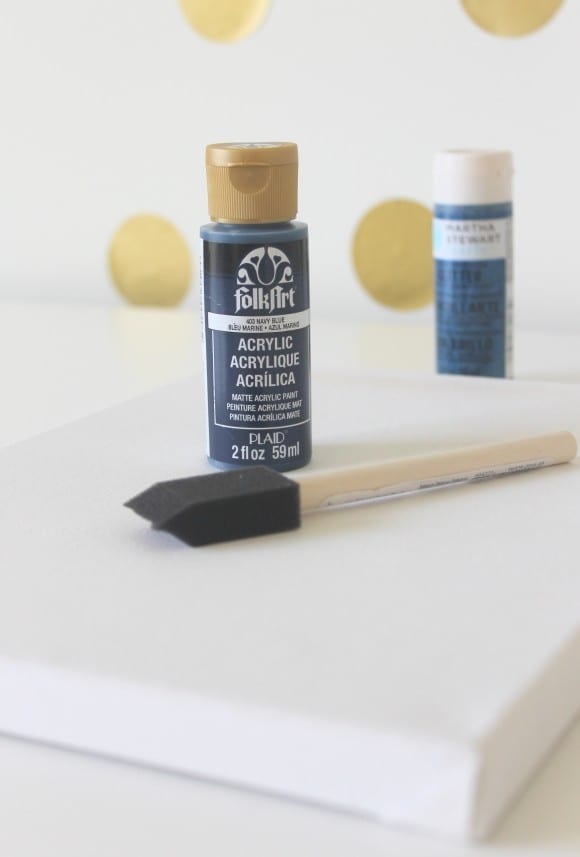 2. Apply 2-3 coats for maximum coverage.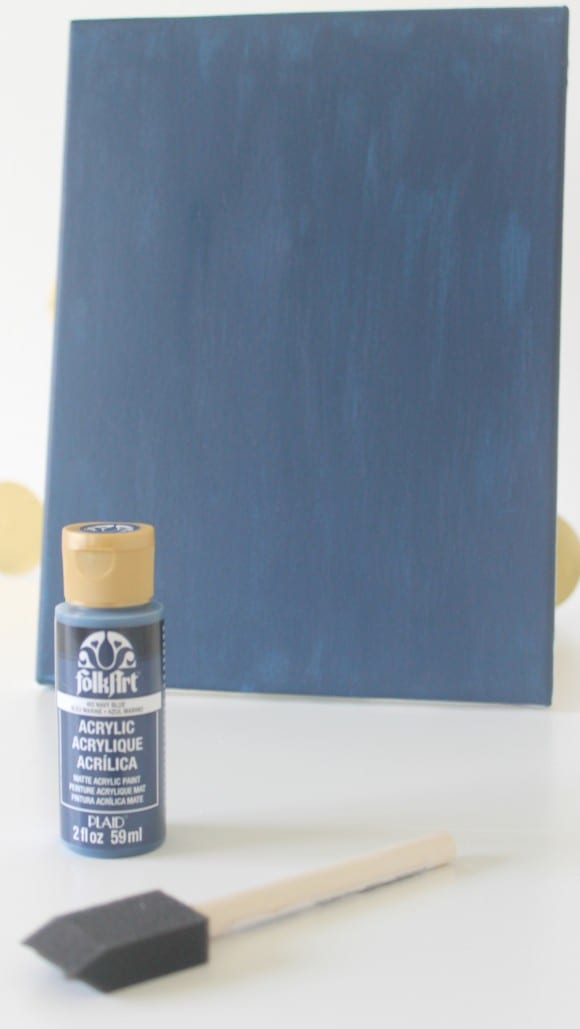 3. While your canvas dries, gather your wooden letter and washi tapes.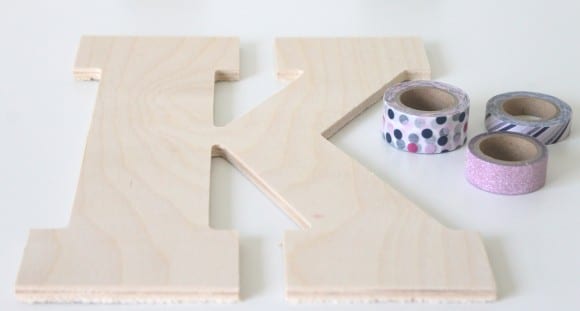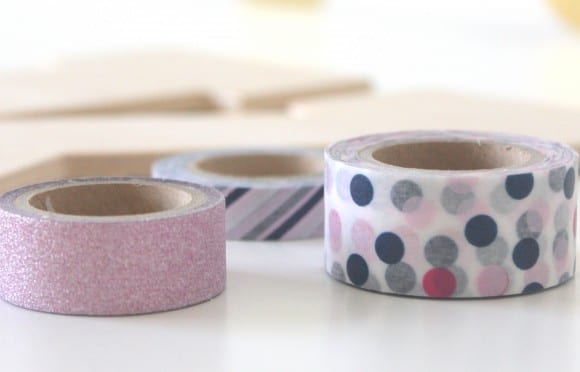 4. Select one of your washi tapes and measure, cut, and stick, so it fits diagonally across the top left corner of your letter.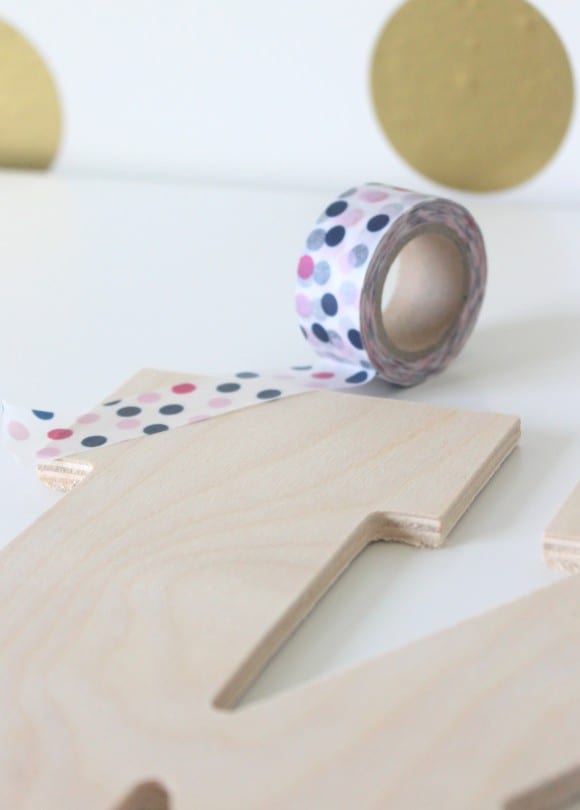 5. Repeat this process with your two other washi tapes and continue to cover the entire letter.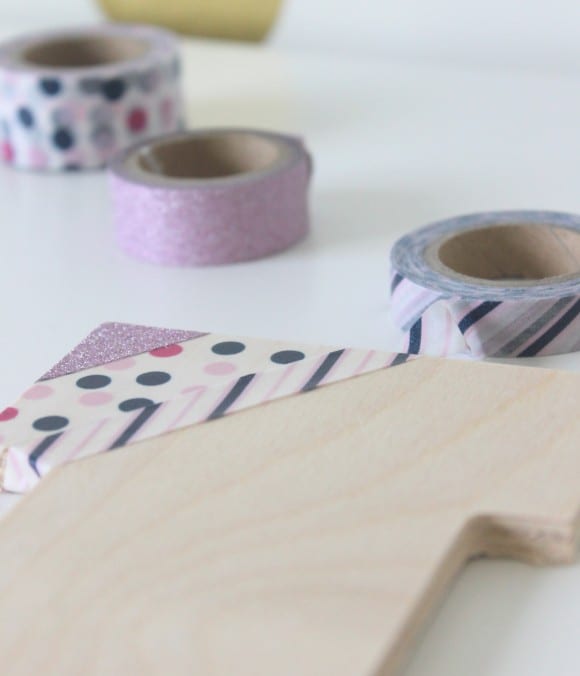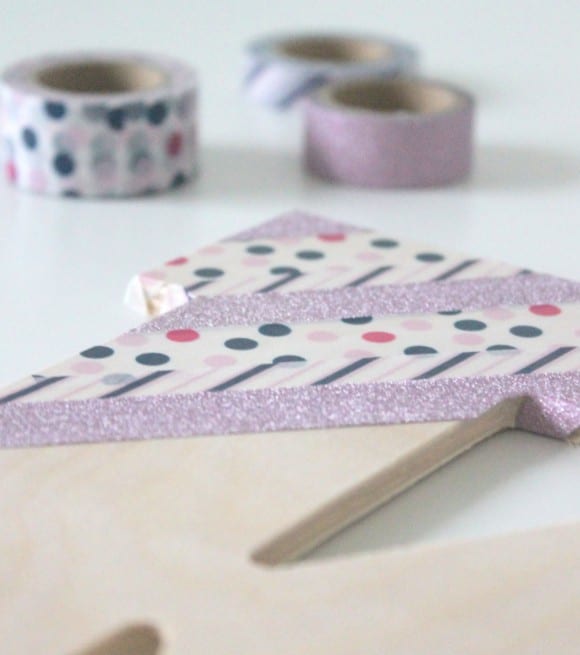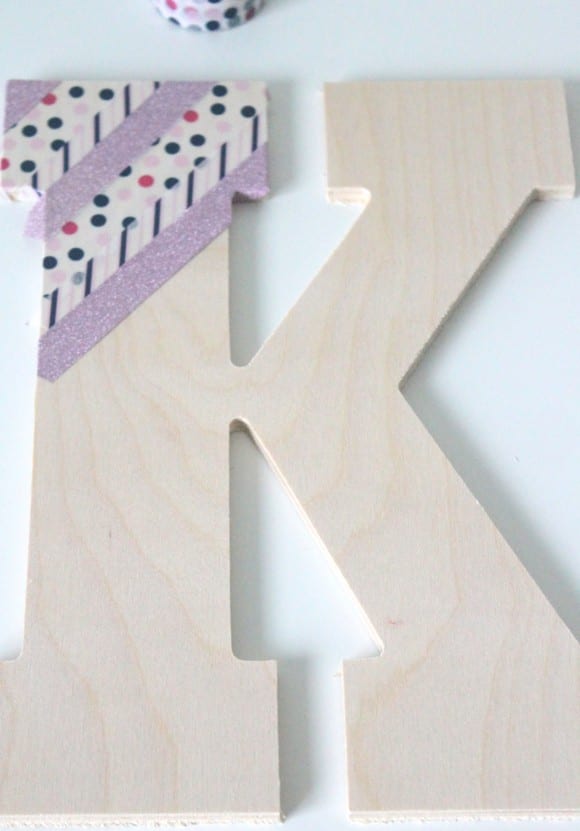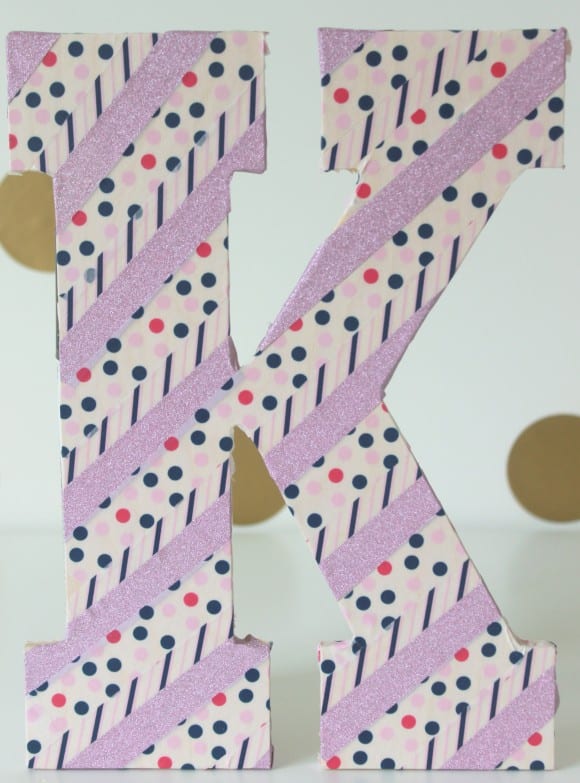 6. Once your letter is covered, your canvas should be completely dry.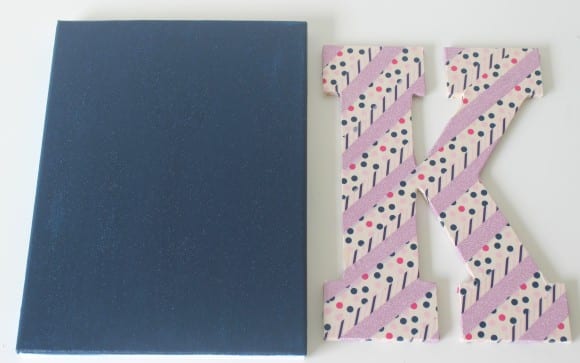 7. Using your hot glue gun, attach your letter to the canvas.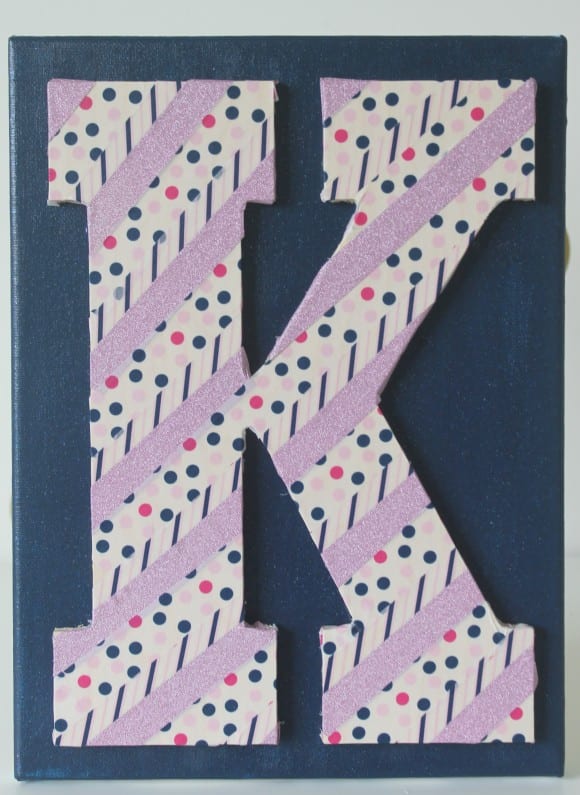 You now have a darling, customized piece of artwork! This would look fabulous in a nursery, home office, or even serve as a creative bridal or baby shower gift. Plus, it would make great party decor.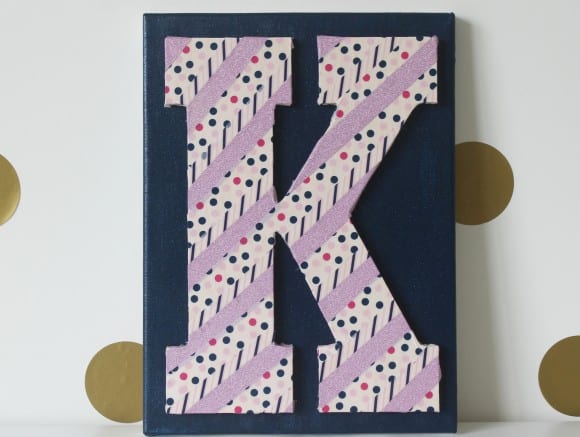 To learn more about Missy and Kristen, please visit them at Sweetly Chic Events & Designs, and on Facebook, Pinterest, and Instagram.