Succulents are everywhere this year. They're so on-trend. How about creating a garden for your succulents in a watermelon pot. Not only would this look great for summer but would add a bit of cheer to those dark, winter days. Plus, this succulent painted pot DIY couldn't be easier to make. You just need six things!
Succulent Painted Pot DIY
Supplies:
Variety of cacti & succulents
Soil
Paint (I mixed pearlized pink, red and white together to get a watermelon pink)
Directions:
Step 1: Mix together a pearlized pink, red, and white paint to get a pretty watermelon pink shade. Paint the pot with 2-­3 coats of watermelon pink paint, letting the paint dry between each coat.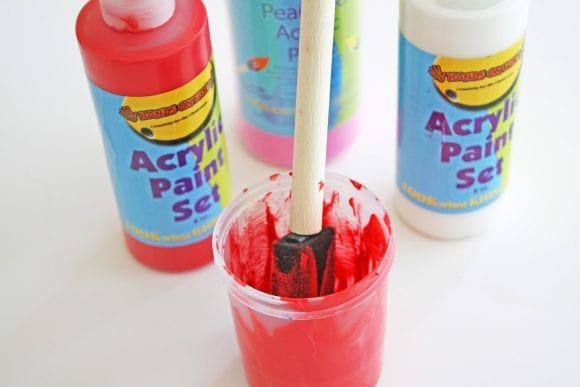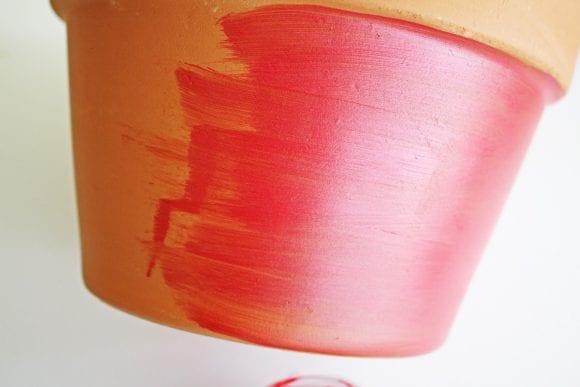 Step 2: Paint 2-­3 coats of green on the rim of the pot, letting the paint dry between coats.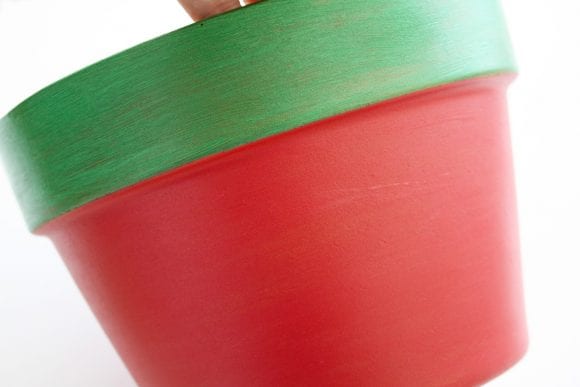 Step 3: Once the paint has dried overnight, use the black Sharpie or black paint pen to draw watermelon seeds all over the pot.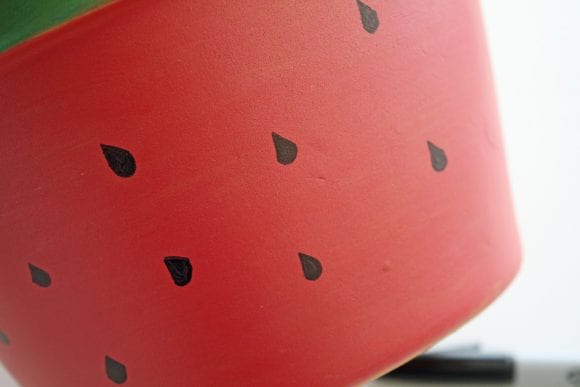 Step 4: Add soil and succulents to the newly painted clay pot!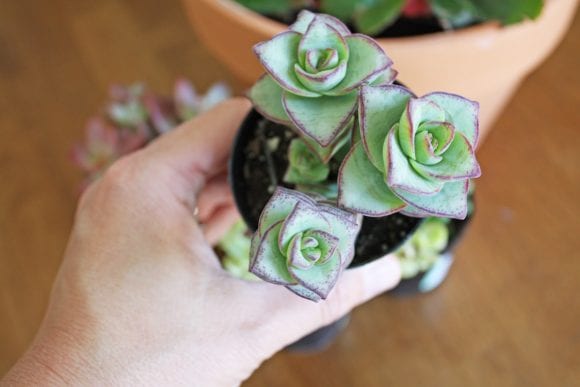 Doesn't this look beautiful!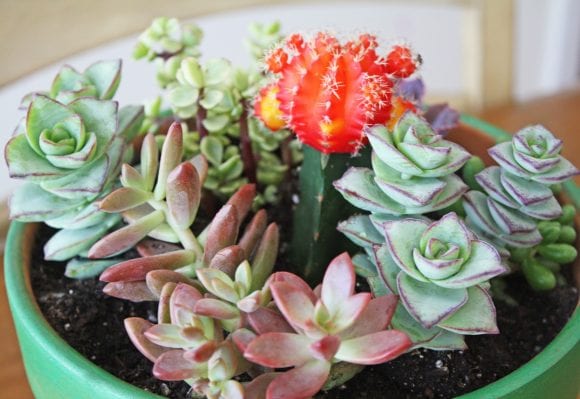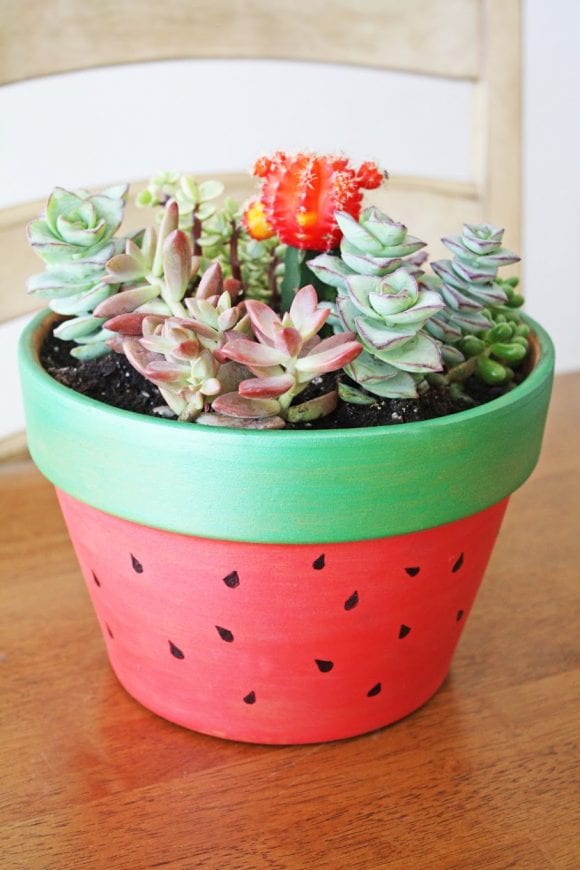 How easy is our succulent painted pot DIY?! I plan to make a handful of these beauties! You could also plant an aloe vera plant with the succulents for a little more variety.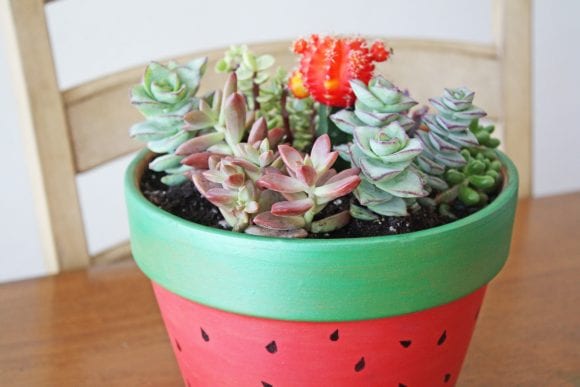 This DIY was created by our craft and food contributor, Shauna at Ella and Annie Magazine! To see more of Shauna's work, check out Ella and Annie Magazine and visit them on Facebook, Twitter, Instagram, and Pinterest.
OTHER POSTS YOU MIGHT LIKE: