As I mentioned in an earlier post, I was recently sent a Cricut Expression 2 by the nice folks at Cricut, and I've been busy.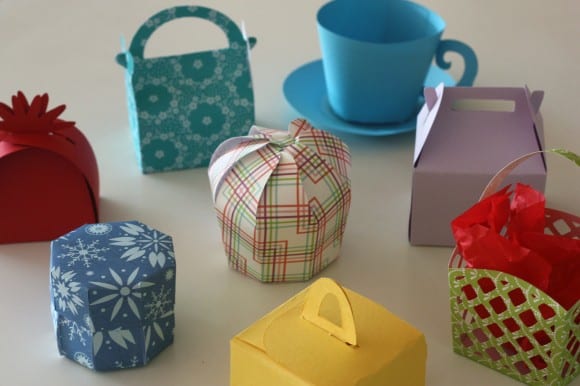 I have to say, there is a learning curve to using your Cricut, so don't be surprised if it takes a little while to get the hang of it. That's what I discovered for myself, and is also why I recommend starting with some easy projects, like those found on the Tags, Bags, Boxes & More 2 cartridge. (Perfect cartridge for party people, btw.)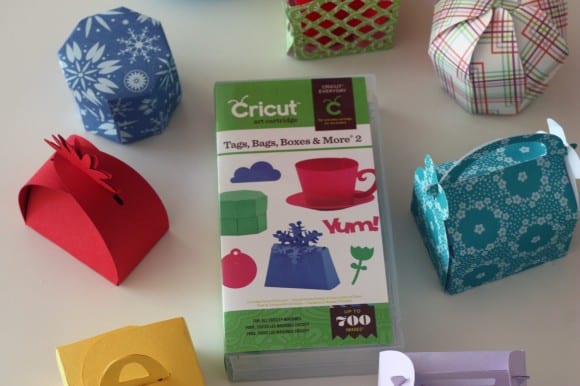 Look what I created with it! I can't wait to use these favor boxes and paper tea cups at the small tea party I'm throwing for my daughter next month.
They were so simple to cut out and put together. Plus, my daughter likes pushing the buttons and pealing the paper off the cutting mat once the machine does its magic. She now thinks we're crafting wizzes!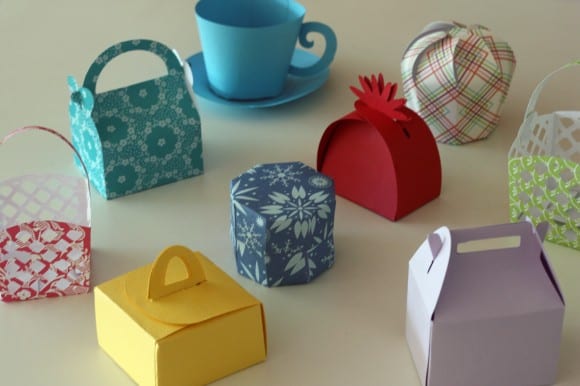 To do this project, I also used the Cricut Craft Room, which is an online resource that's free, and allows you to see the entire library of Cricut images, as well as lay out your projects on your computer screen. I found it of hugely helpful and a much easier way to make adjustments to my designs.
I've also been looking at Cricut videos on YouTube and there are some super helpful ones out there.
Now the good part… This Friday we will be giving away a Cricut Expression 2 worth $299. So stay tuned for my post on Friday, and thank you kind people at Cricut!
Where will my Cricut adventure take me next?