I'm a big fan of miniature bunting on cakes, so when I stumbled upon the Kiki La Ru Etsy shop, specializing in cake bunting made from vintage and upcycled fabrics, I had to post about it.
I think cake bunting is such a beautiful party element. It adds a whimsical, handcrafted feel to your cake (especially a homemade one). Take a look at these lovely photos…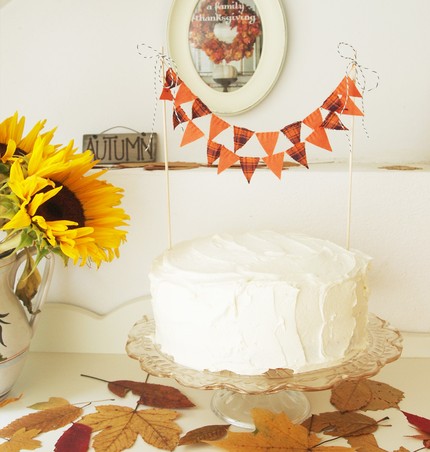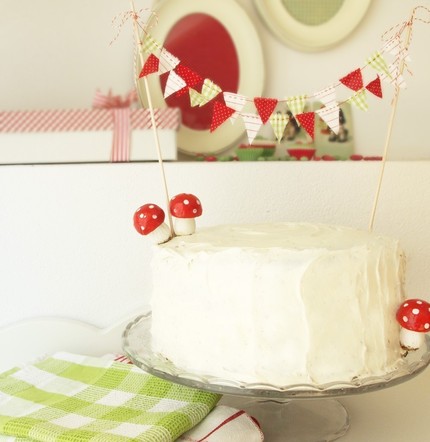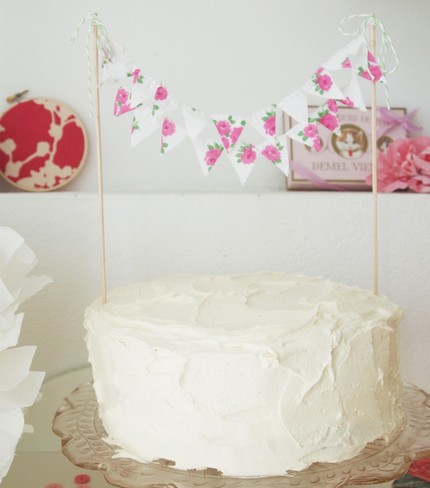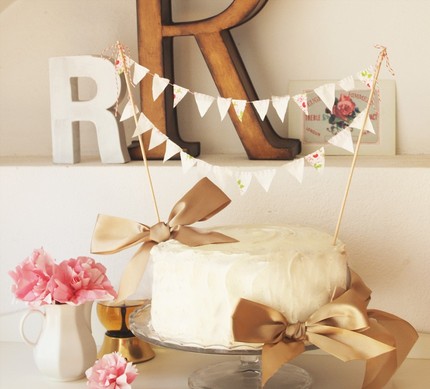 The bunting at Kiki La Ru is not inexpensive. They range from $21-26, but they are definitely beautiful.
If you add miniature bunting to one of your cakes, please email me a photo. I'd love to post it.