Get ready for the holidays! I love peppermint desserts for Christmas. This one is creamy, nutty, minty, and marshmallowy. What could be better!
White Chocolate Peppermint Rocky Road Fudge Recipe
Ingredients:
2 1/2 Cups white chocolate chips

1 Can sweetened condensed milk

½ Teaspoon vanilla extract or ¼ teaspoon peppermint

2 Cups mini marshmallows

1 Cup crushed peppermint candies

1 Cup chopped almonds (optional)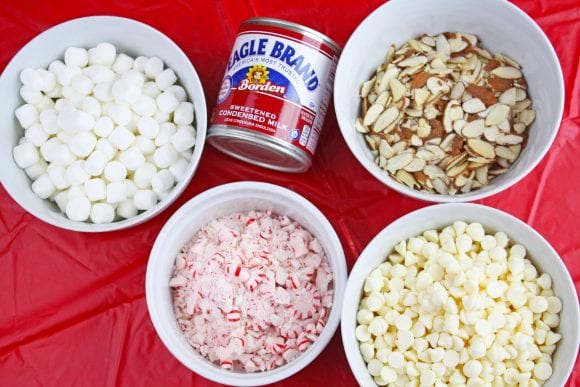 Directions:
Step 1:
Melt white chocolate chips in a bowl with the condensed milk in the microwave. Microwave at 3-40 second intervals and stir until all chips are melted.
Step 2:
Fold in vanilla extract, mini marshmallows, almonds, and crushed peppermint candies.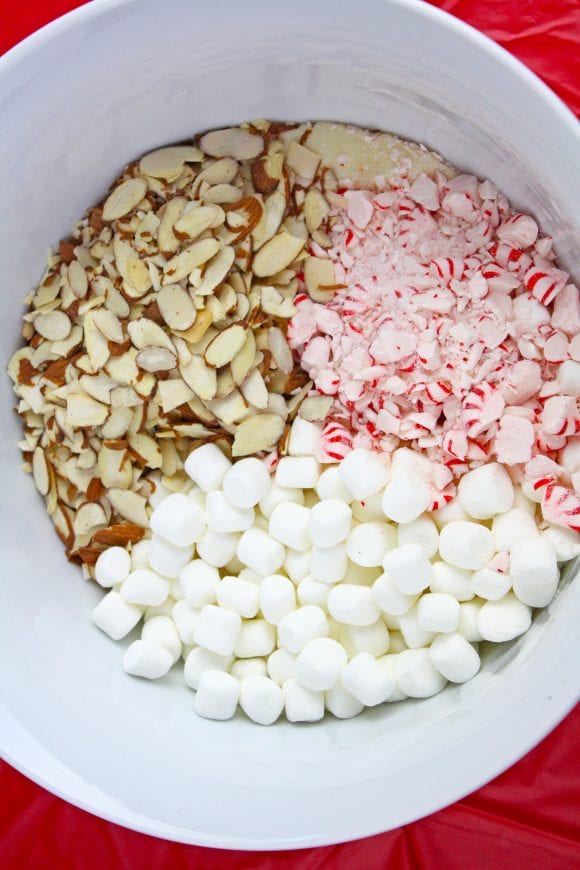 Step 3:
Pour into an 8×8" pan. Sprinkle extra crushed peppermint candies on top. Cover and chill until fudge is set. Cut into squares and serve!