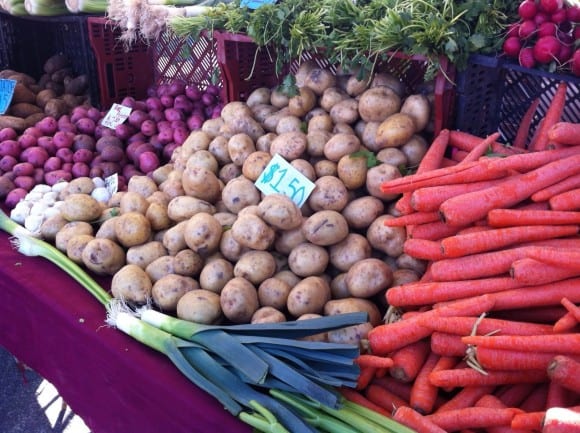 Every Sunday my husband, daughter, and I head to our local farmer's market in Mountain View, California. We usually end up loaded down with so many bags it gets hard to carry them all, but it really makes my soul happy to be there.
Here's Lainey today striking a shy pose as we shopped.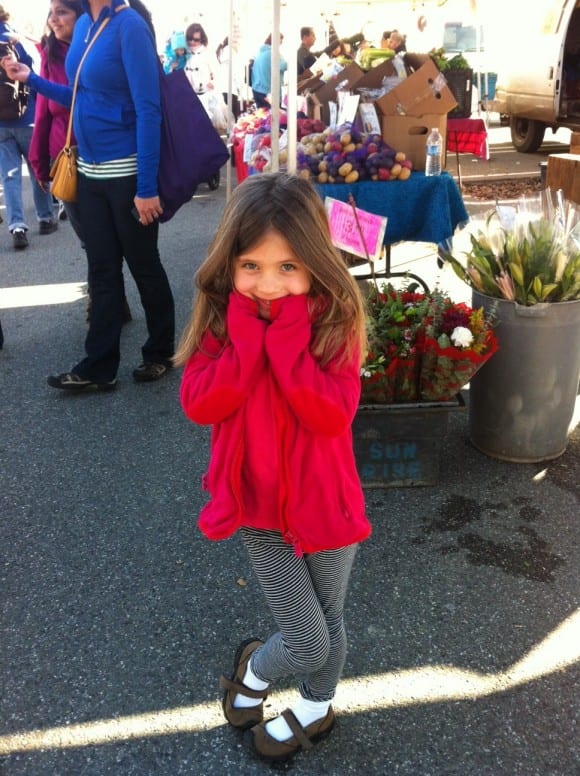 This farmer's market is big and filled with so many farmers selling so many varieties of fruits and vegetables, even in the winter. Check out these black carrots I bought today (they are really purple, but they are so dark that they look black).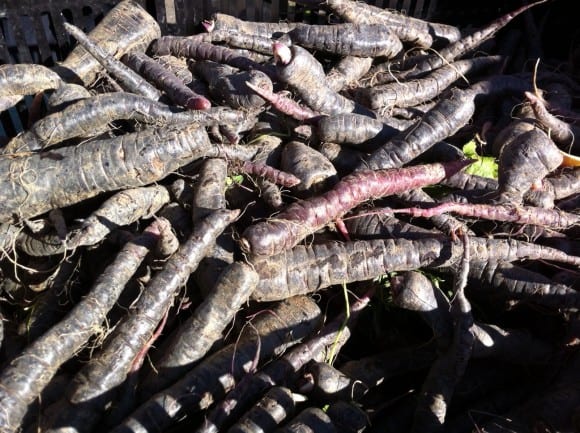 There's something about looking at, touching, smelling, and tasting the local produce that just feels right to me. Eating food grown with the highest of standards on small local farms with tremendous care, sweat, and love, is the best way I know to feed my family.
(Here are some pretty pluots I saw today.)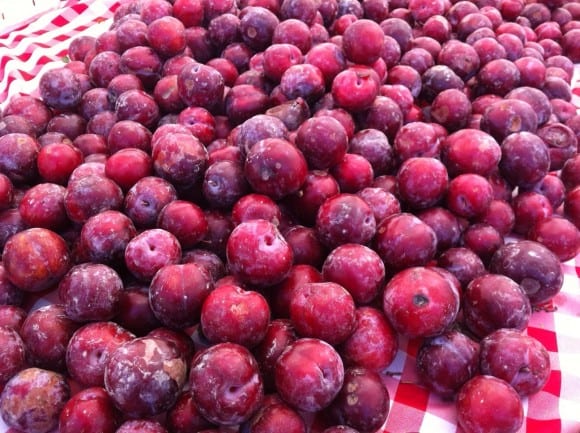 Because my husband and I are so committed to eating this way, and committed to supporting the farmers who see it as their mission to grow honest, flavorful, nutritious food, we just joined our first CSA (community supported agriculture) program.
A CSA is where you buy a share of a local farm's produce. Then once a week you pick up a basket of food from them. You don't know what you'll get, it depends on what they're growing and what's in season.
We thought this would be a great way to expand our food horizons by introducing us to new and interesting produce, and enable us to support a local farm by paying them up front for the season, so they can have better control over their cash flow during the year.
The CSA we joined is called Mariquita Farm in Watsonville, CA. To see photos of their farm, check out their Facebook page.
Here's what they said about their CSA program:
Mariquita Farm grows a wide variety of crops in three locations to take advantage of different micro-climates; Aromas for cool weather crops like strawberries and lettuce, Hollister for warm weather crops like tomatoes, peppers, and many leafy greens and Madera for hot weather crops like melons and sweet potatoes. We are looking forward to growing fun and interesting varieties for our 2013 Mariquita Farm CSA boxes; Little Gem lettuces and other flavorful European varieties, Heirloom tomatoes, and unusual heirloom greens and vegetables like Romanesco broccoli, Broccoli di Cicco, or orange Cheddar cauliflower. We look forward to serving you.
And we look forward to being served and forging a relationship with farmers we respect. I'll be picking up our first box on Wednesday. I'll post a photo of what's in it. Then stay tuned for interesting recipes I create using all these new ingredients I get to try.