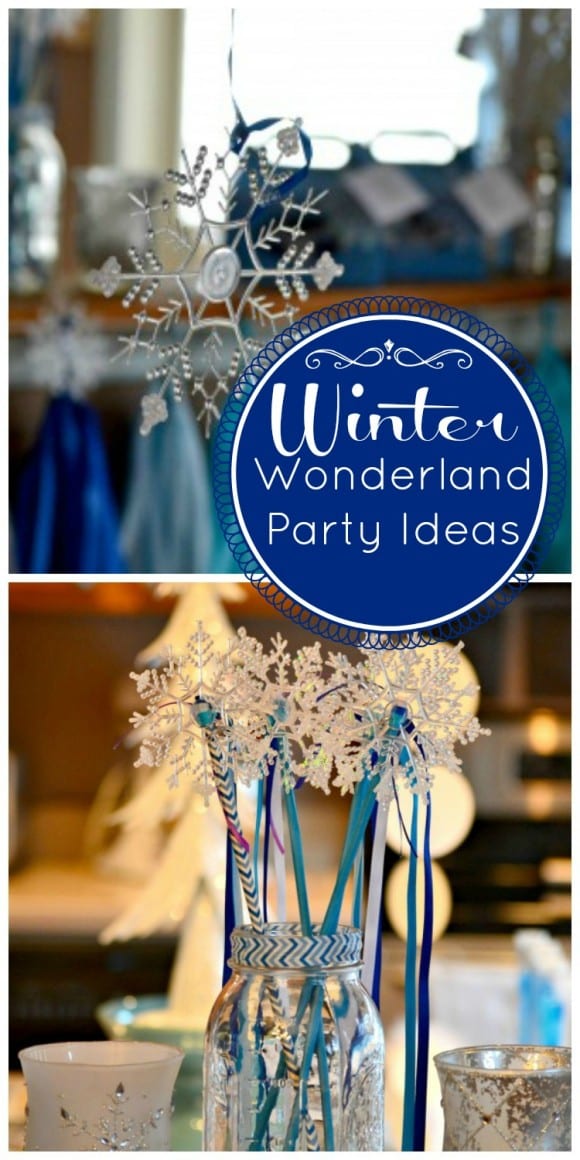 I'm so happy Melissa Newell party pro from My Party Passion is sharing all her winter wonderland party ideas from a recent playdate party she threw. I always love her budget friendly ideas!
Happy winter from snowy New York! I am so happy we had some of the white stuff for Thanksgiving and a little into December also. Hoping more to come for Christmas!
I started this tradition of inviting over one of my mom friends and her twin girls for a fun holiday movie. I set up a craft for them, some fun finger foods and decorate the house up in the theme of the movie we will be watching. Last year it was Polar Express and you can check out that party at my Catch My Party page!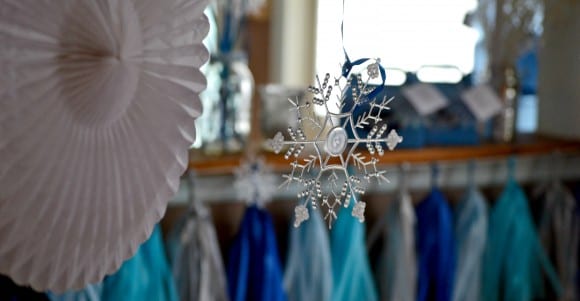 This year it was Winter Wonderland theme with us watching Frozen after crafting and snacks. It was so much fun.
DÉCOR:
Using blues, whites and silver for my color scheme, I was able to complete this party on a tight budget!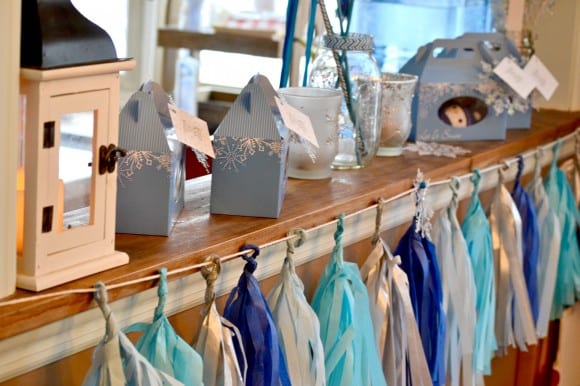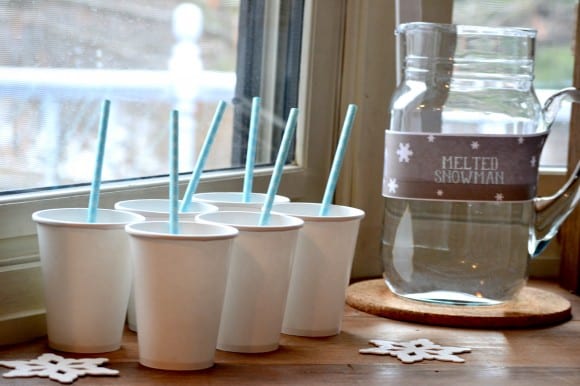 I found this great wrapping paper with a silver base and white snowflakes at the dollar store. Using this for my food table cover was an easy clean up and perfect with my theme!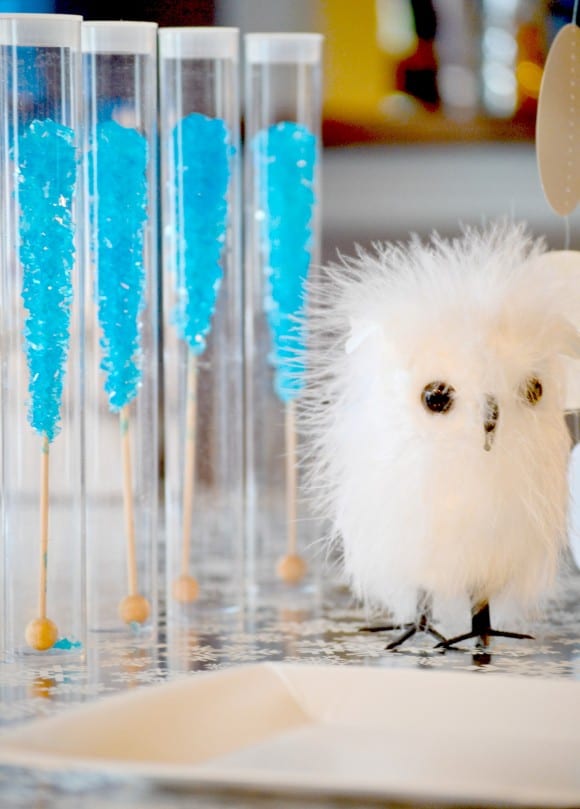 I found a few free printables for signs online, too! (credits at the bottom of the post)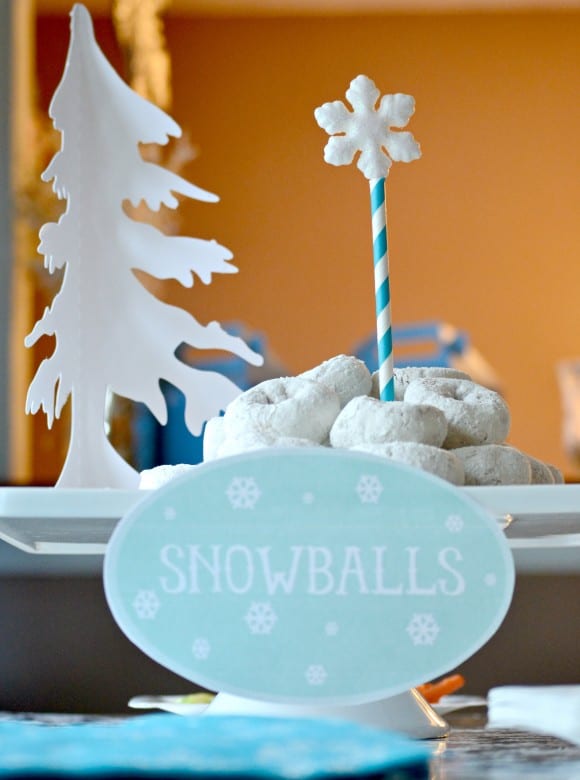 FOOD:
Keeping it more about fellowship and fun, I kept the food very simple: some carrots and celery sticks with dip, cheese and crackers, and some powdered donuts. These options kept them coming back to the table throughout our movie.
Of course, hot chocolate was the drink of the day complete with snowman Peeps on a stick!
CRAFTING:
The girls had a blast making these winter scene snow globe pictures.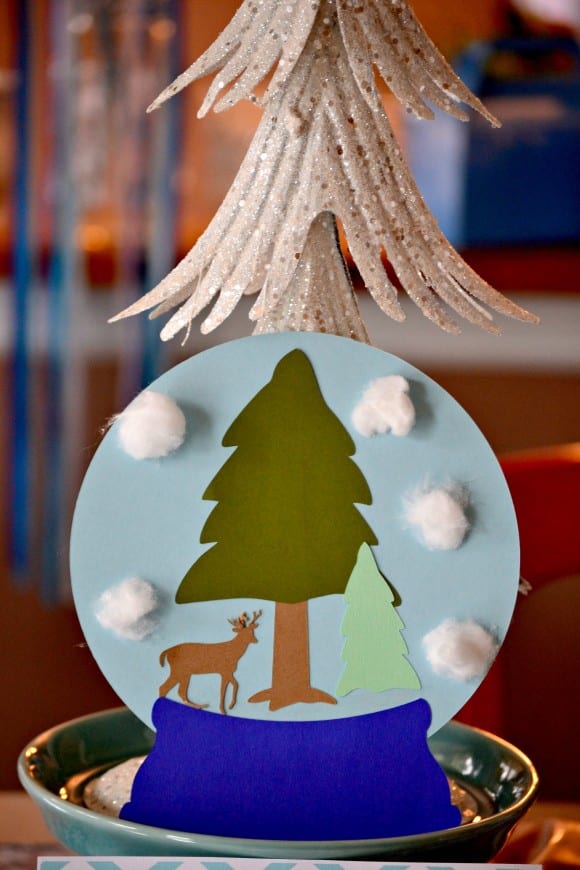 There was also an ornament craft. I used tops to inexpensive boxes that I found online. They were a "less than perfect" find on a famous crafting/party site, but they were perfect for the craft! Using fake snow, some winter themed miniatures, the girls created these beautiful ornaments to give away to special people at Christmas.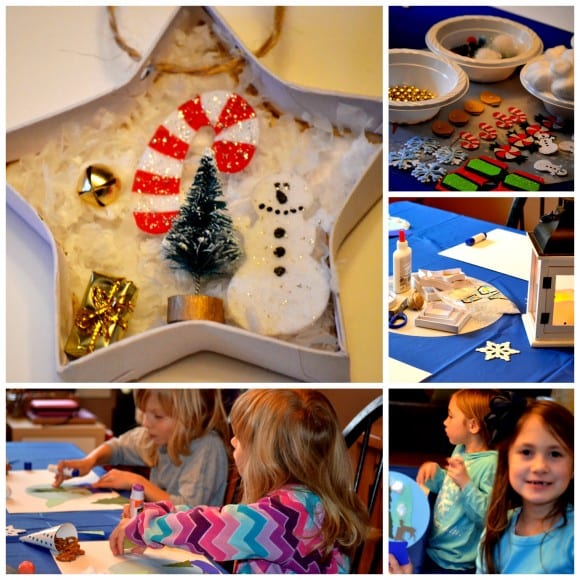 GOODIES:
I always have some sort of take away goodies for the girls. This year I was lucky to enlist the help of Pamela over at Pamela Smerker Designs and her new Squatles Snowmen were perfect for the girls to take home and call their own.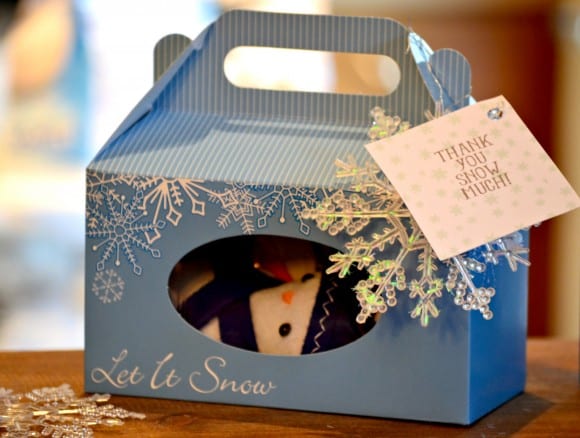 In addition to that, I blinged up these wands that I found at Catch My Party with a plastic snowflake and some washi tape. THESE WERE THE GIRLS' FAVORITE item of the day!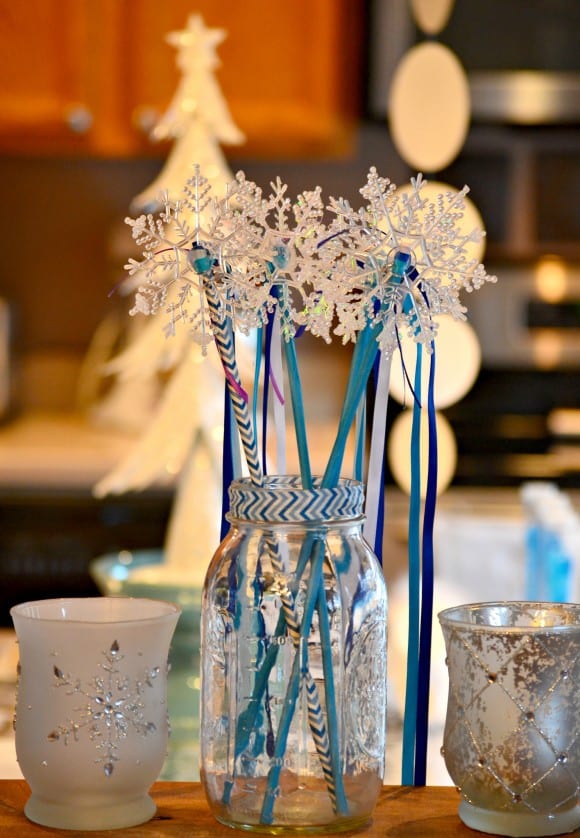 The playdate was great and, of course, who can't watch Frozen for the 30th time..hehe… I hope your holidays are filled with great memories and fun celebrations! Until next time – Party On Friends!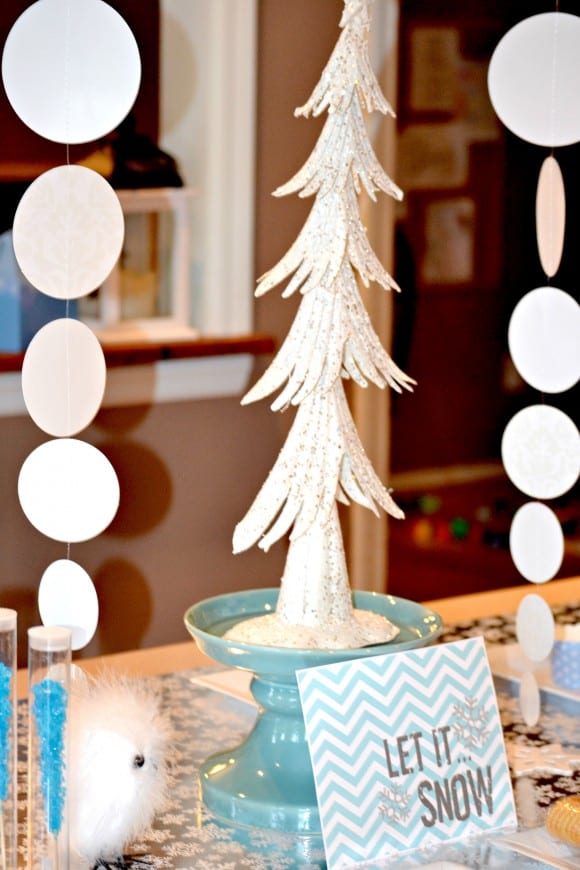 Credits:
You can see Melissa's other fantastic parties on our site, her blog, My Party Passion and her Facebook page.
For more inspiration, check out all the Winter Wonderland parties on our site!