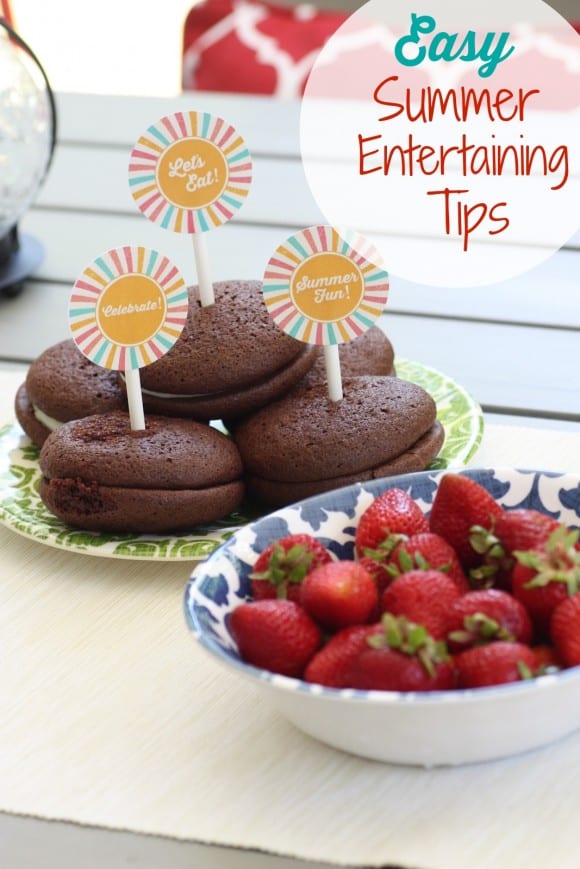 I love summer parties! This weekend I got to throw one, and I have to say, summer parties are my favorite. It's the casual, easy feel of eating outside, the delicious summer fruits and vegetables, the long days and warm nights, and even the flip flops (and yes, I wore them)…
We invited over some old family friends and their children, I got to really style it up (I call my theme "colorful boho"). I also used our new free retro summer printables to help set a playful mood!
The welcome sign was a huge hit with the guests, they all commented on it.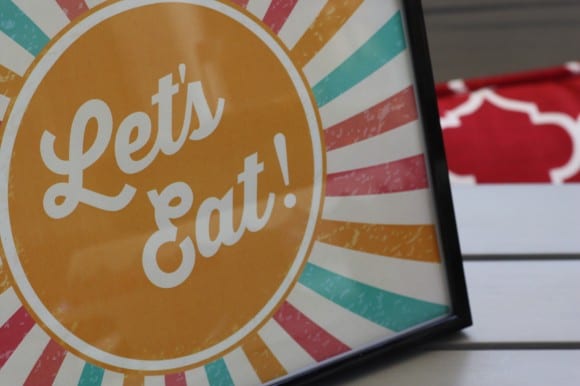 While the guests arrived I put out simple foods to nosh on, and poured some bright, crisp albarino wine.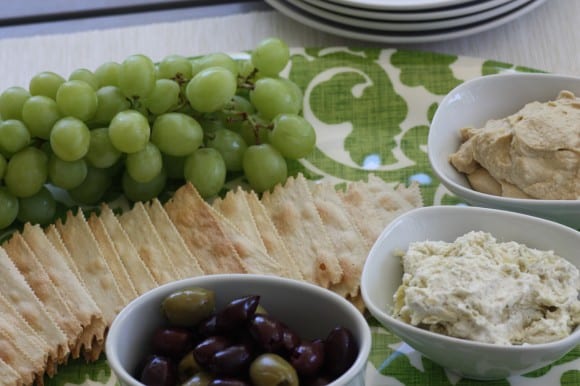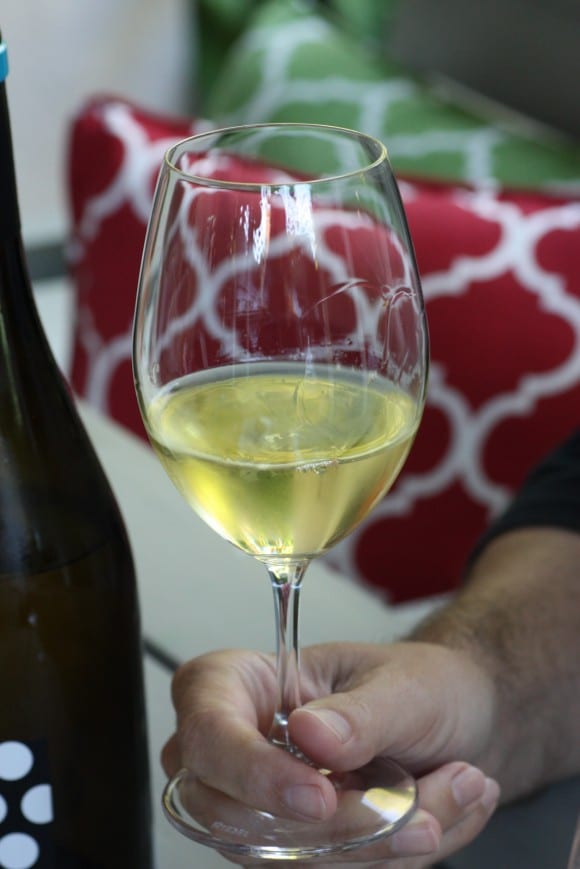 For dinner. I served this beautiful salad straight from the farmer's market…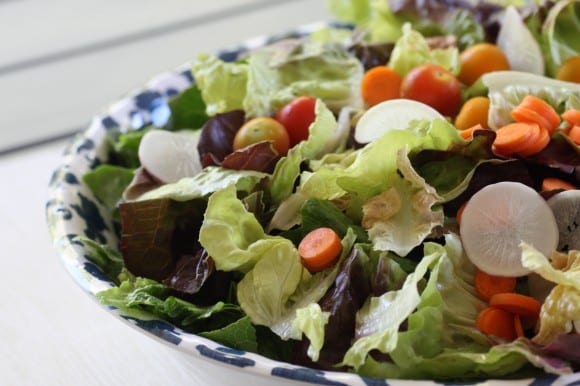 Corn bread…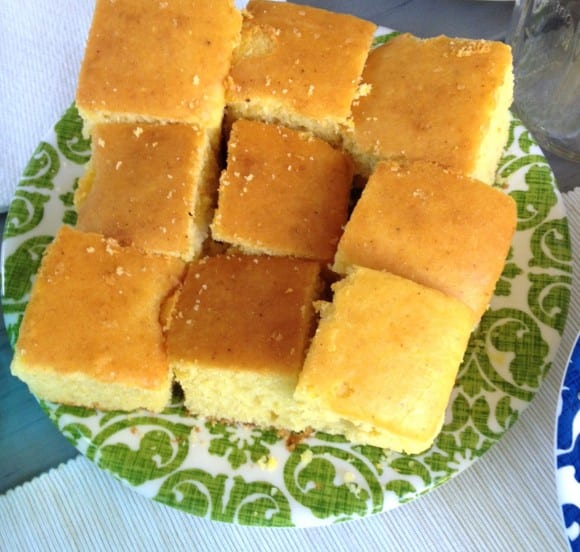 Corn and tomato salad…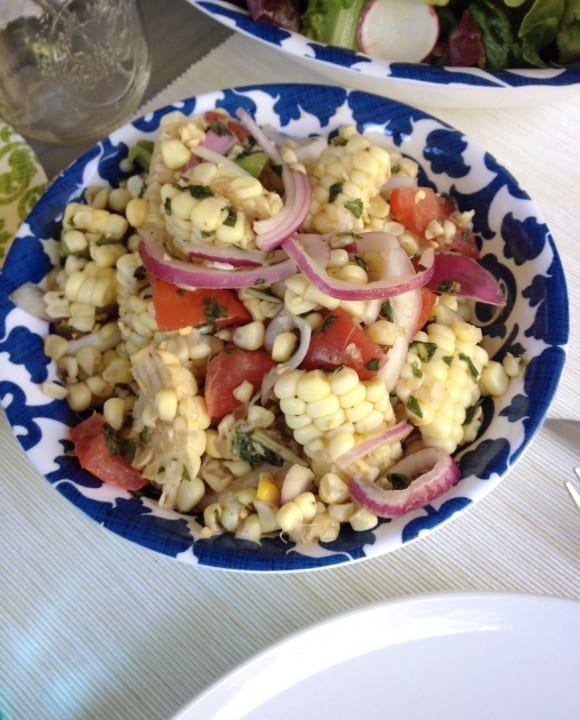 And a special marinated steak called "Fred's Steak" that we get at our local butcher. It's got this weird black exterior, but tastes amazing on the inside!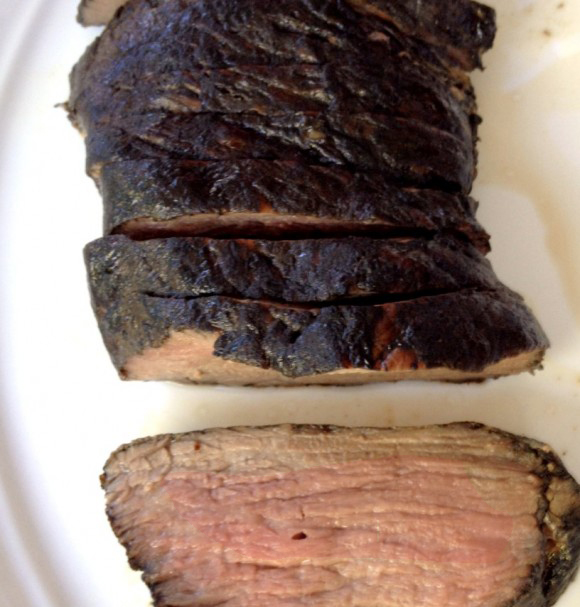 I was excited to use my new honeycomb drink dispenser. Can you believe up until now, I haven't owned one? (Thank you, Pier 1.)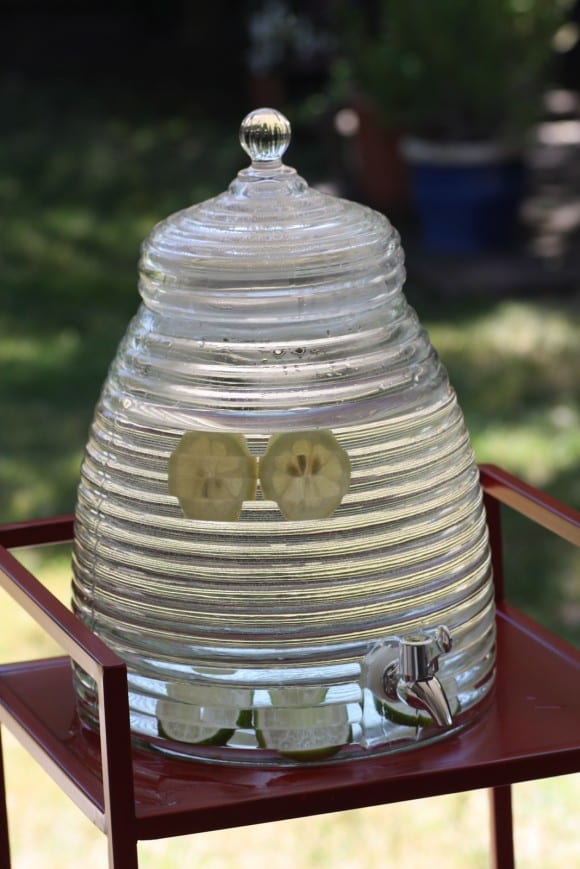 I also set up a little cozy nook for people to have a quiet getaway spot and added my favorite flowers… tulips.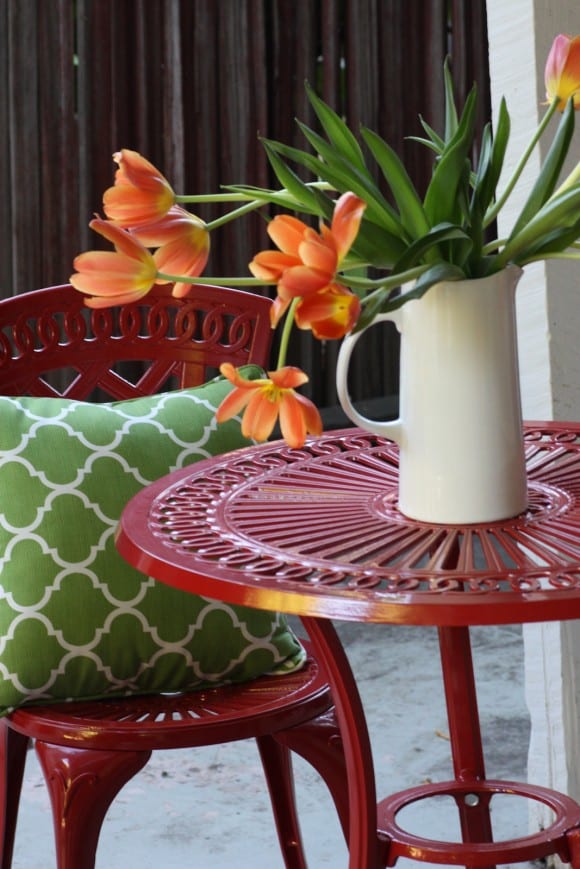 For dessert, I made our whoopie pie recipe, always a crowd favorite.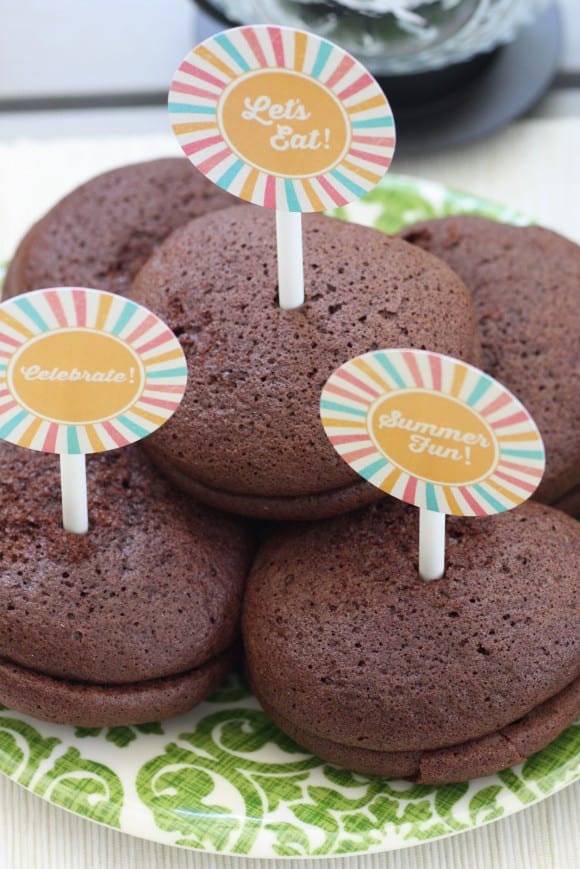 And for the adults, an upside down blueberry and peach cake that had the perfect balance of tangy and sweet. I wish I had made it, but it was store bought. 🙂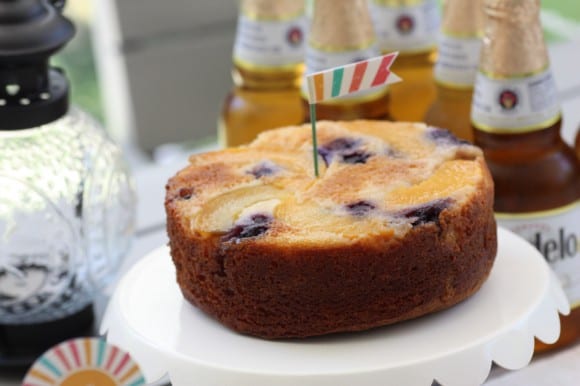 For those wanting a healthier option, I put out some fresh farmer's market strawberries. They were so sweet, however, it was like I dumped them in a bag of sugar.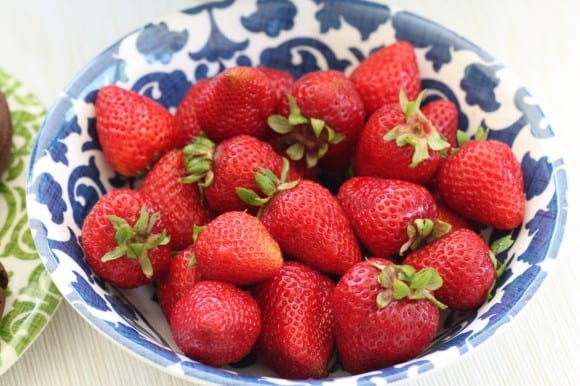 A fun parting gift for the kids, some crazy glow-in-the-dark lollipops.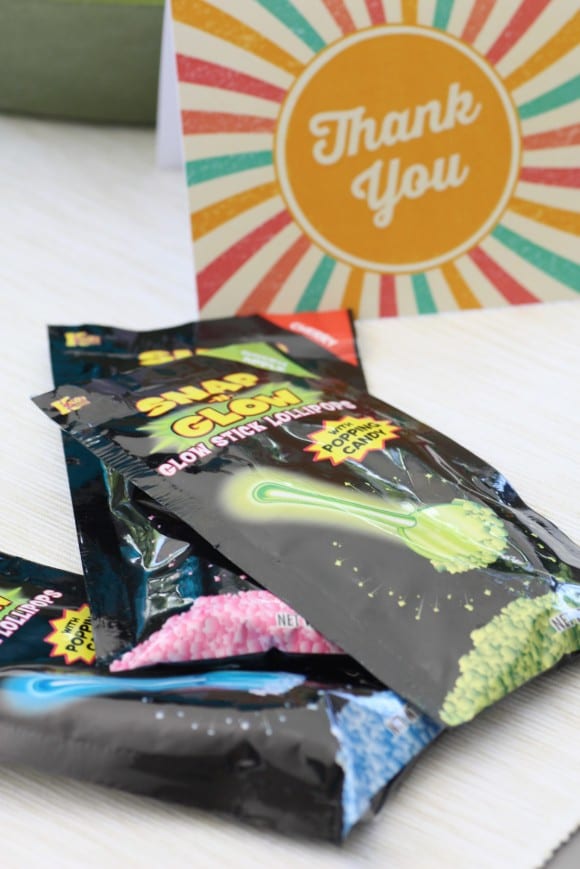 And I love when a summer party transitions from day to night, and all the lights turn on…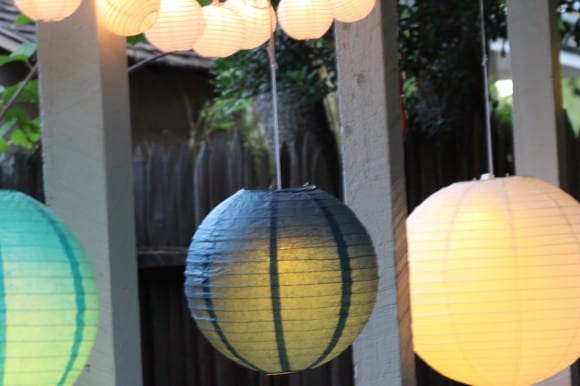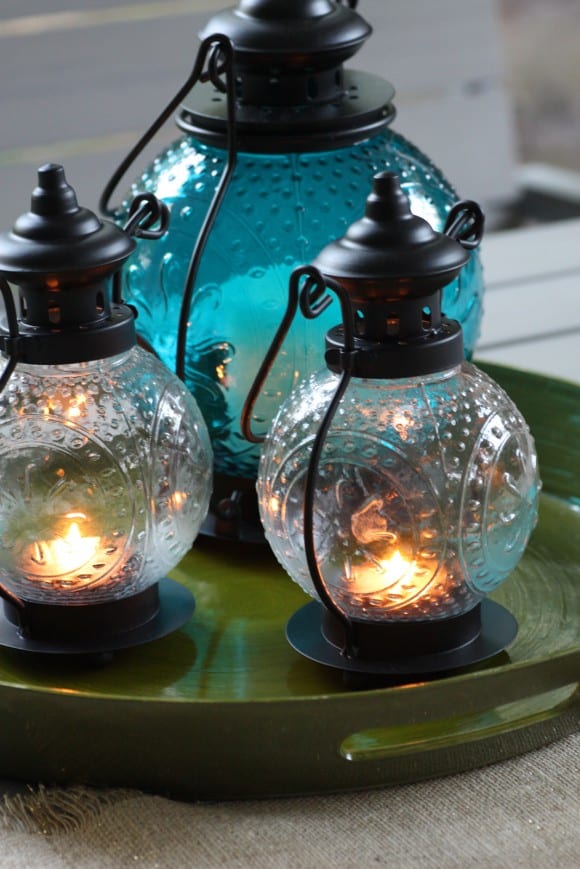 Just looking at these photos, makes me think about what a great time we had, and how much fun it is to celebrate with people you love! My takeaway… I need to throw more parties!