If you love the Disney movie Moana you are going to love this fun Moana canoe craft!
It's a wonderful party activity for a Moana birthday party, that not only is fun to make, but will keep your guests entertained. You can also make a bunch of them and place them around your dessert table as a party decoration or even as a party favor (full of candy or stickers), or simply as a rainy day activity for your kids.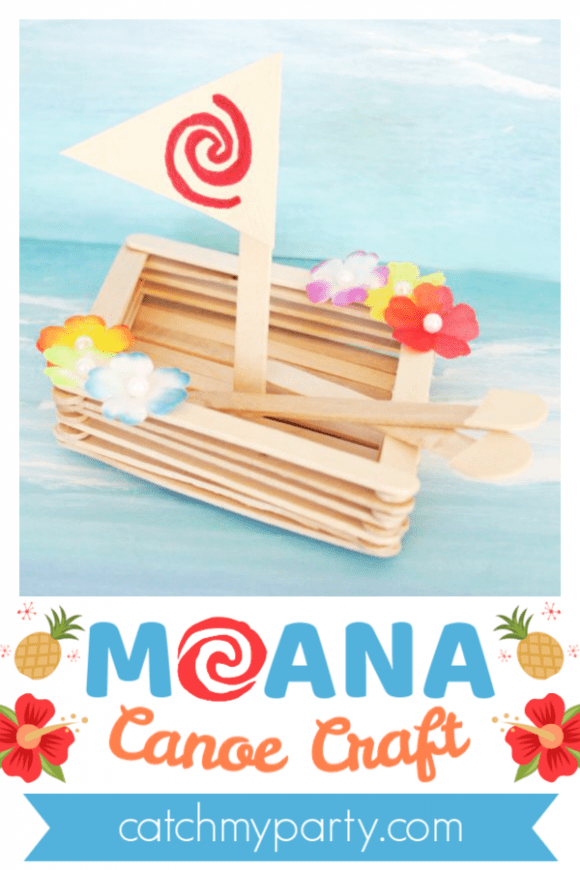 Moana birthday parties are such a hit theme here on CatchMyParty.com, that this awesome Moana party activity is sure to  a success too!
Learn How to Make a Wonderful Moana Canoe Craft!
What you need:
Some of these links may be affiliate links. I may make a small commision if you click and buy, at no expense to you.
Directions:
Step 1:
To start making your very own Moana boat, grab 14 crafts sticks. Lay 7 of the craft sticks flat and glue the remaining 7, one each on top of the first 7. This will be the base of your canoe. Position the 7 craft sticks at an angle.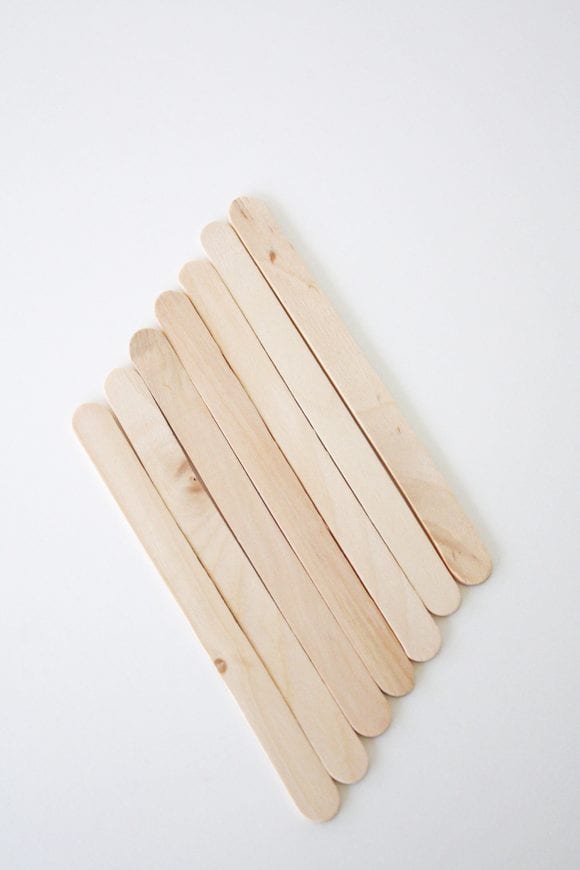 Step 2:
Put hot glue on another craft stick and press it down on one edge of the 7 you diagonally lined up. This will hold your base together. Before repeating this on the opposite side of the base, insert a craft stick in the center of the base with hot glue.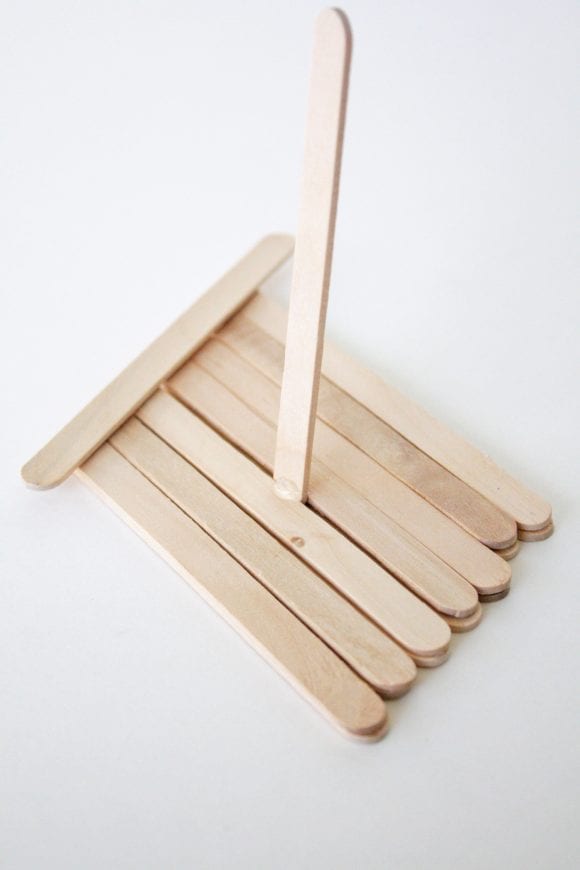 Step 3:
Glue another craft stick on the opposite side of the canoe at the ends.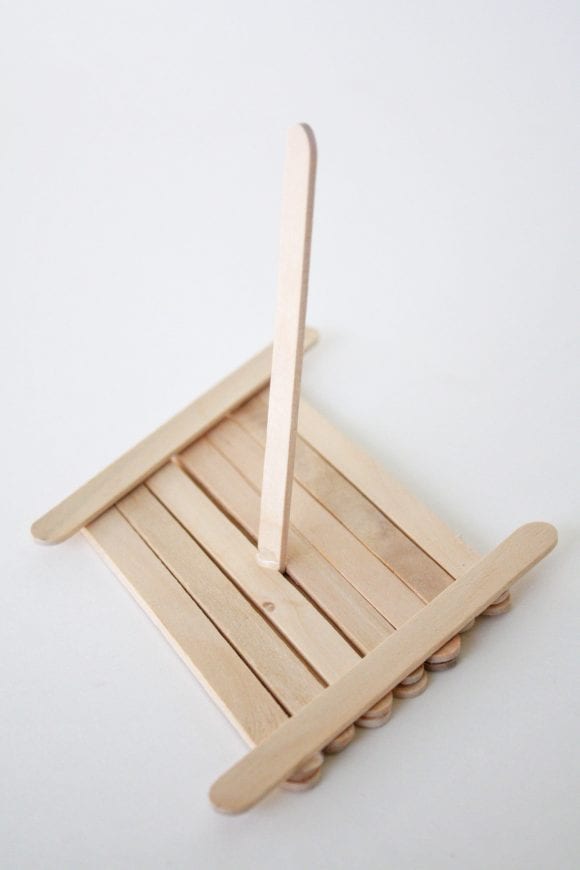 Step 4:
If you flip the canoe over you will see a gap on both ends where you connected the base. Glue an additional craft stick on both ends, making your base 9 crafts sticks wide.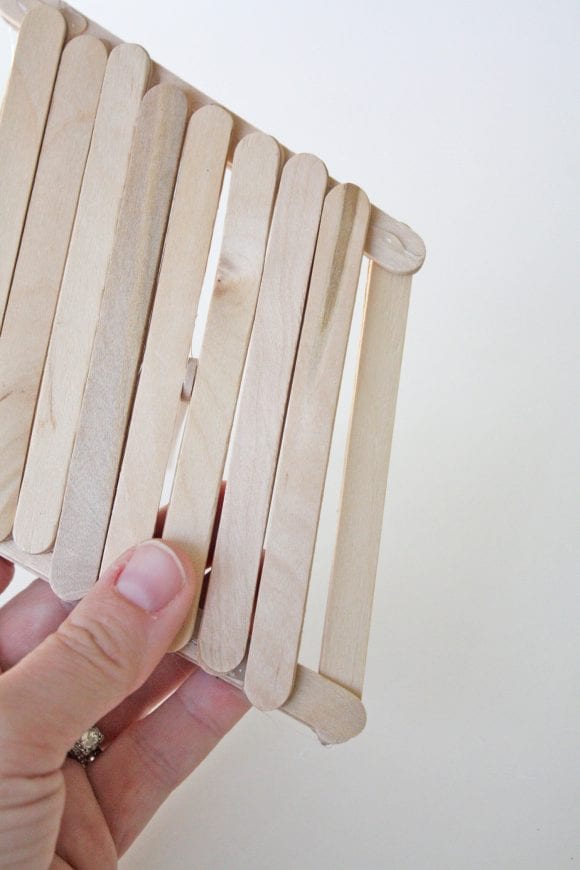 Step 5:
Turn the canoe right side up. Start stacking the craft sticks, gluing into place. Alternate sides until you reach the desired height of your canoe.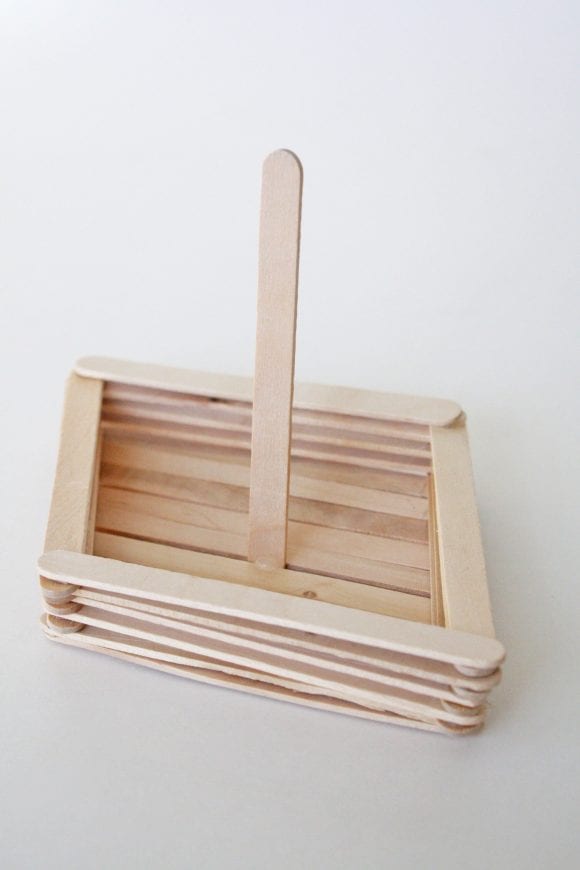 Step 6:
Cut a triangle from cardstock and use a red sharpie or marker to draw the Moana symbol. Glue your flag to the mast of your canoe. Glue on decorative tropical flowers to brighten up your canoe.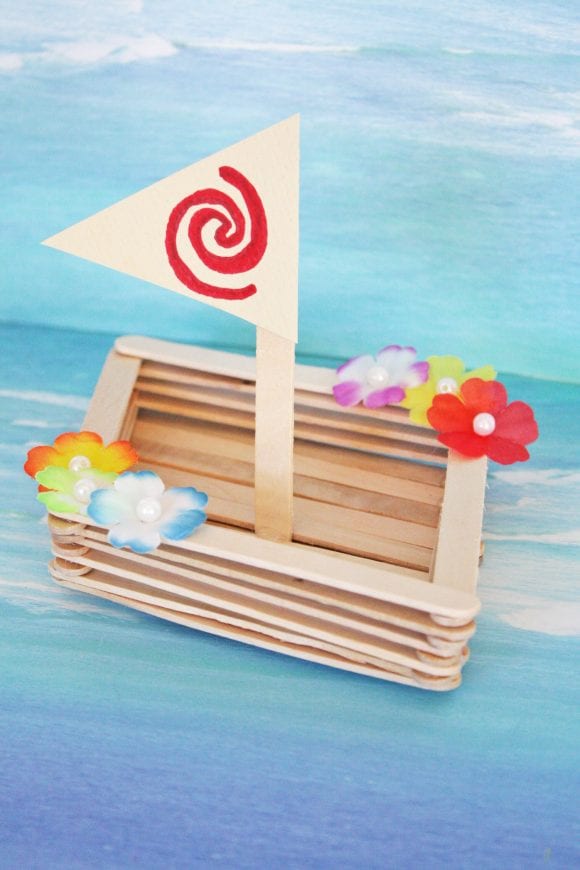 Step 7:
If you want to make some paddles you can cut the ends off of one craft stick and glue one each to the end of another craft stick.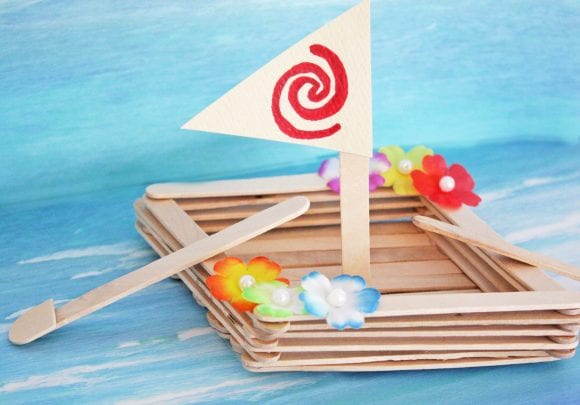 This party craft was created by our style contributor, Shauna at Ella and Annie Magazine! 
For more inspiration, check out all these amazing Moana parties on our site, and check out these Moana party supplies from vendors with listings on Catch My Party!
Need Disney Moana party craft ideas?
Need Disney Moana free party printable decorations?
Need more Disney Moana birthday party ideas?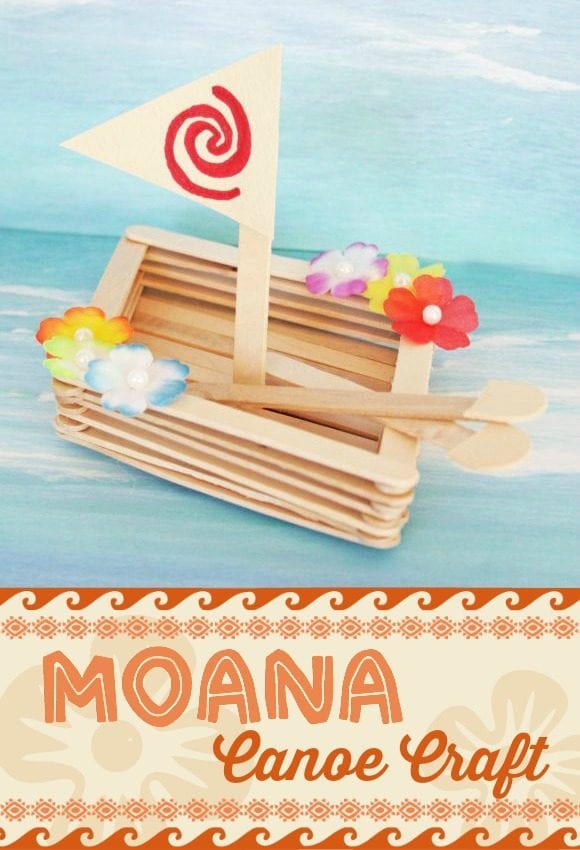 Save