If you or a close family member is celebrating a 50th birthday, look no further for the best 50th birthday party themes of 2023.
If you want to throw an on-trend party, check out what we've rounded up from real 50th birthdays on our site!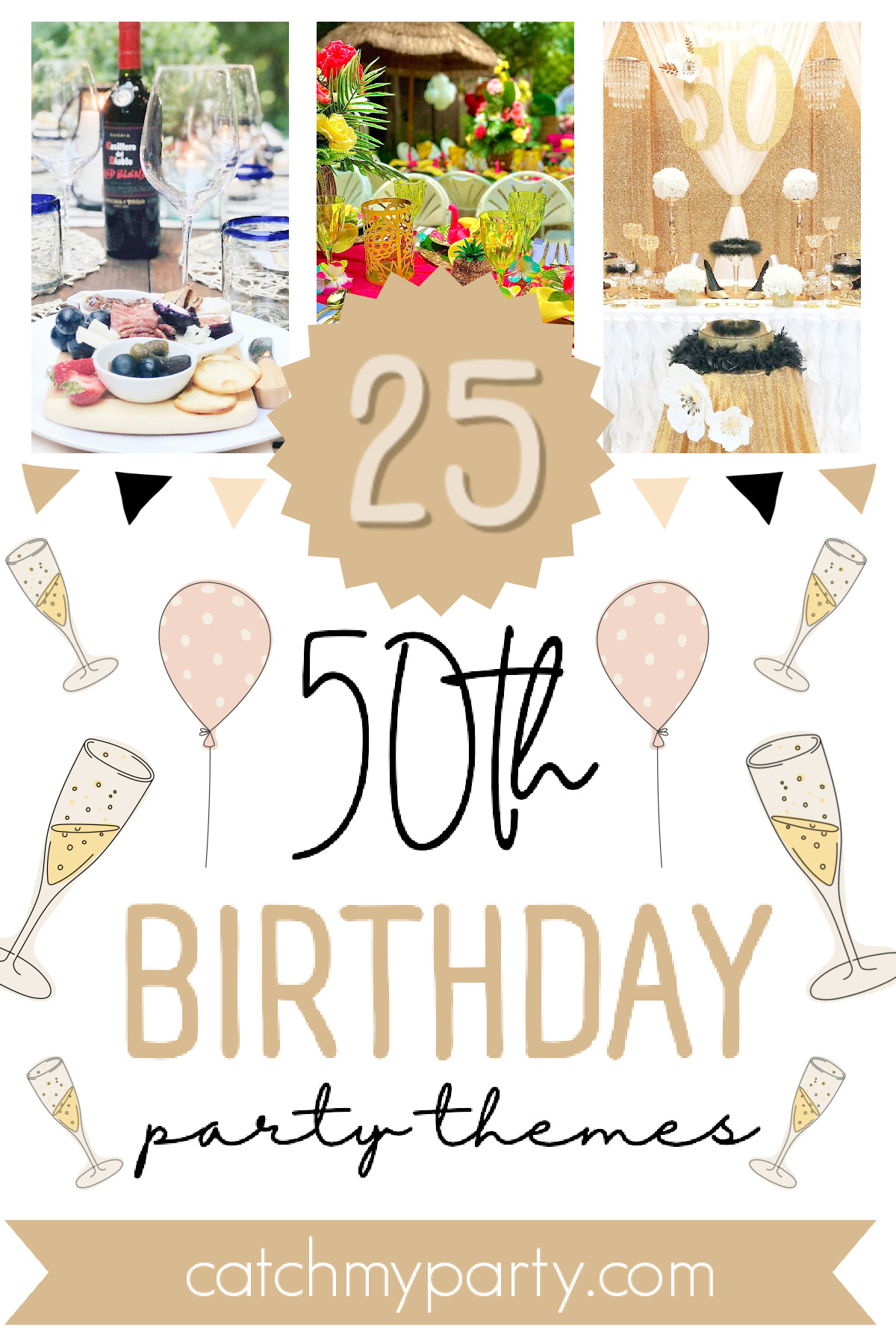 And if you're looking for our most popular themes for adults, we've got 51 fantastic ideas. This is not to mention, we've got roundups of our 2023 top 40th birthday party themes for women and 40th birthday party themes for men.
Keep your guests entertained with all our awesome adult party games!
Reasons to Love These 50th Birthday Party Themes
They offer a wide variety of options for creating a memorable celebration that suits your style and preferences.
The themes are designed specifically for adults, ensuring a sophisticated and grown-up atmosphere.
You can find inspiration from real 50th birthdays, making it easier to plan a unique and personalized party.
The party themes cater to different interests, hobbies, and personality types, allowing you to choose one that resonates with the birthday person.
These themes provide a perfect opportunity to celebrate a milestone birthday and reflect on special moments and achievements.
The Best 50th Birthday Party Themes in 2023
50th Birthday Party Theme FAQs
How can I personalize a 50th birthday party theme?
Absolutely, there are plenty of options to choose from to suit the birthday person's interests and preferences.
Why should I choose a theme for a 50th birthday party?
Themes add excitement and uniqueness to the celebration, making it more memorable.
How can I reflect on the person's achievements at their 50th birthday party?
Incorporate elements into the party that symbolize their accomplishments and special moments.
Are there any unique ideas for 50th birthday party themes?
Yes, you can draw inspiration from real 50th birthdays, ensuring a one-of-a-kind celebration.
Are 50th birthday parties a good opportunity to celebrate?
Absolutely, they provide a perfect occasion to gather loved ones and celebrate the person's life and journey so far.
For more inspiration, check out all our amazing grown-up party themes
Need more adult birthday party ideas and inspirations?